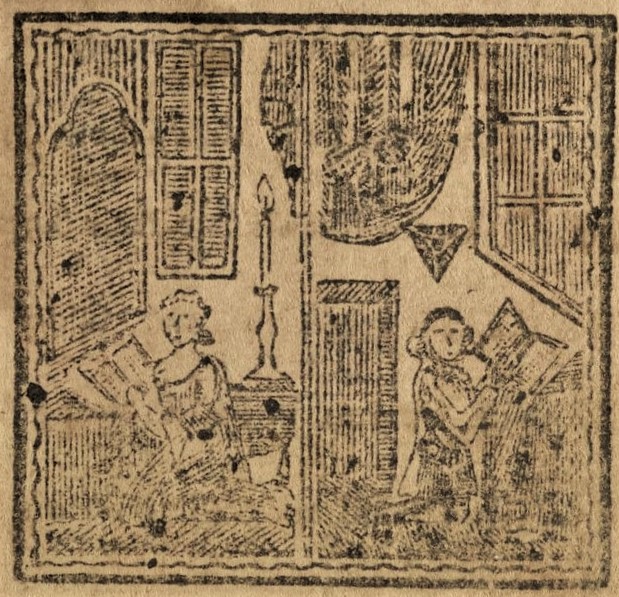 https://dpul.princeton.edu/ga_treasures/catalog/9593tz72p
The History of the Holy Jesus … Being a pleasant and profitable Companion for Children : composed on Purpose for their Use. By a Lover of their precious Souls. 15th edition (Boston: Printed by I. Thomas, for Z. Fowle, [1767?]). Graphic Arts Collection Sinclair Hamilton 68 (2) s
The History of the Holy Jesus: containing a brief and plain account of his birth, life, death, resurrection, and ascention into heaven : and his coming again at the great and last Day of Judgment : being a pleasant and profitable companion for children : compos'd on purpose for their use / by a lover of their precious souls. Sixth edition (Boston: Printed by J. Bushell and J. Green, 1749). Graphic Arts Collection Hamilton 28s
The Sinclair Hamilton Collection has six editions of The History of the Holy Jesus, 1749: Hamilton 28s; 1749: Hamilton 1311(1)s; 1767: Hamilton 68(2)s; 1774: Hamilton 68(1)s; 1779: Hamilton 88s; and 1958 (1746): Hamilton 1311(2)s. According to Hamilton, the 4th edition, published by D. Gookin in Boston in 1747 was the earliest American edition of this book, with similar plates in the 4th, 5th, and 6th editions attributed to James Turner (1721-1759?). Turner is best known for "Join or Die" the snake representing the early American states commissioned by Benjamin Franklin (See: Karen Severud Cook, "Benjamin Franklin and the Snake That Would Not Die," The British Library Journal 22, no. 1 (spring 1996)).
Later on the Boston printer Zechariah Fowle (1724-1776) published several editions of this book with illustrations recut by young Isaiah Thomas (1749-1831). Hamilton notes "Certain of the cuts in these two edition of 1766 and 1767 appear to have been re-engraved from those which James Turner may have made for the earlier edition…. All of these are in reverse form the earlier cuts and are of poorer workmanship than the originals. Some changes have been introduced such as … in the cut of the prodigal son the number of swine has been reduced from two to one. There is also a small cut of a three-masted square rigger, presumably representing the ship which figured in the miraculous draught of fishes, which may have been copied but not in reverse, from the more elaborate cut of a ship, proudly flying what looks very much like the English flag, in the earlier editions."
Besides the changes in cuts, Princeton's 1767? volume has a unique hand painted paper wrapper with the design continued on the back. This copy is missing pages 1-10 and 41-45 but the rest is usable and a great comparison with the earlier cuts.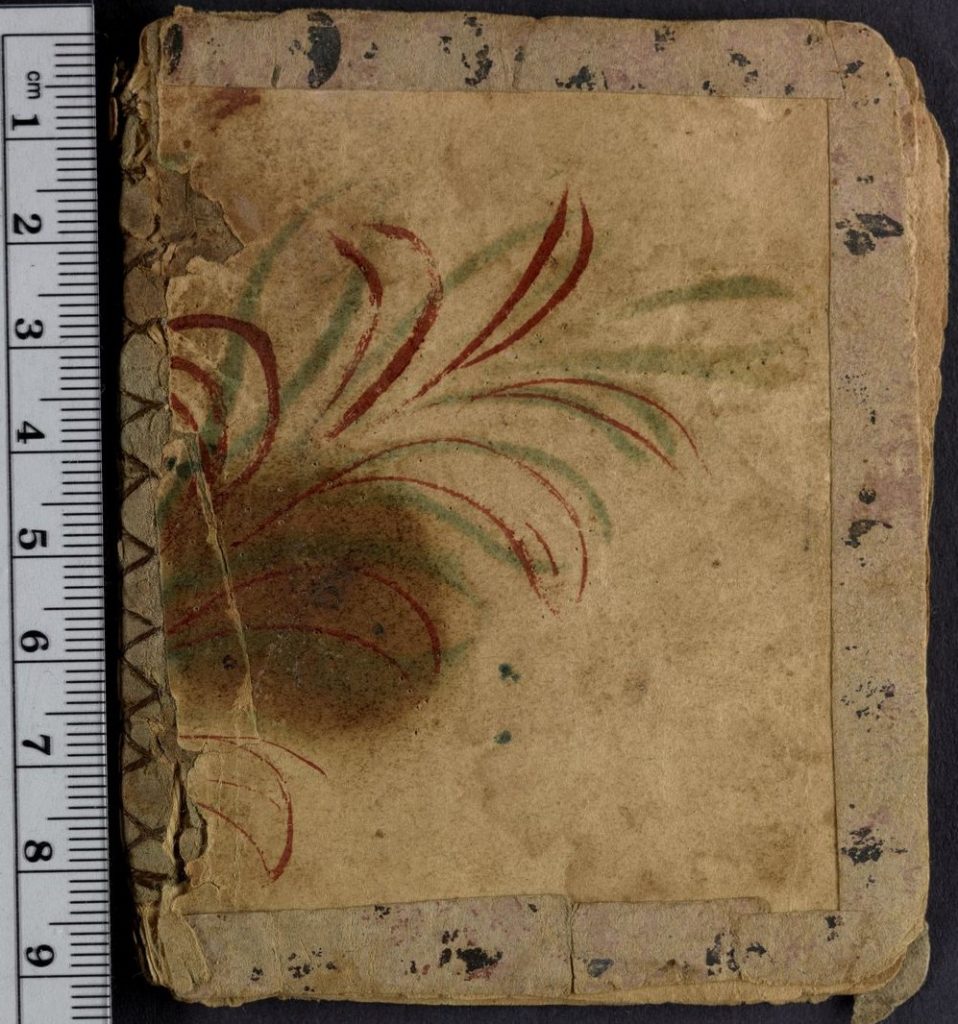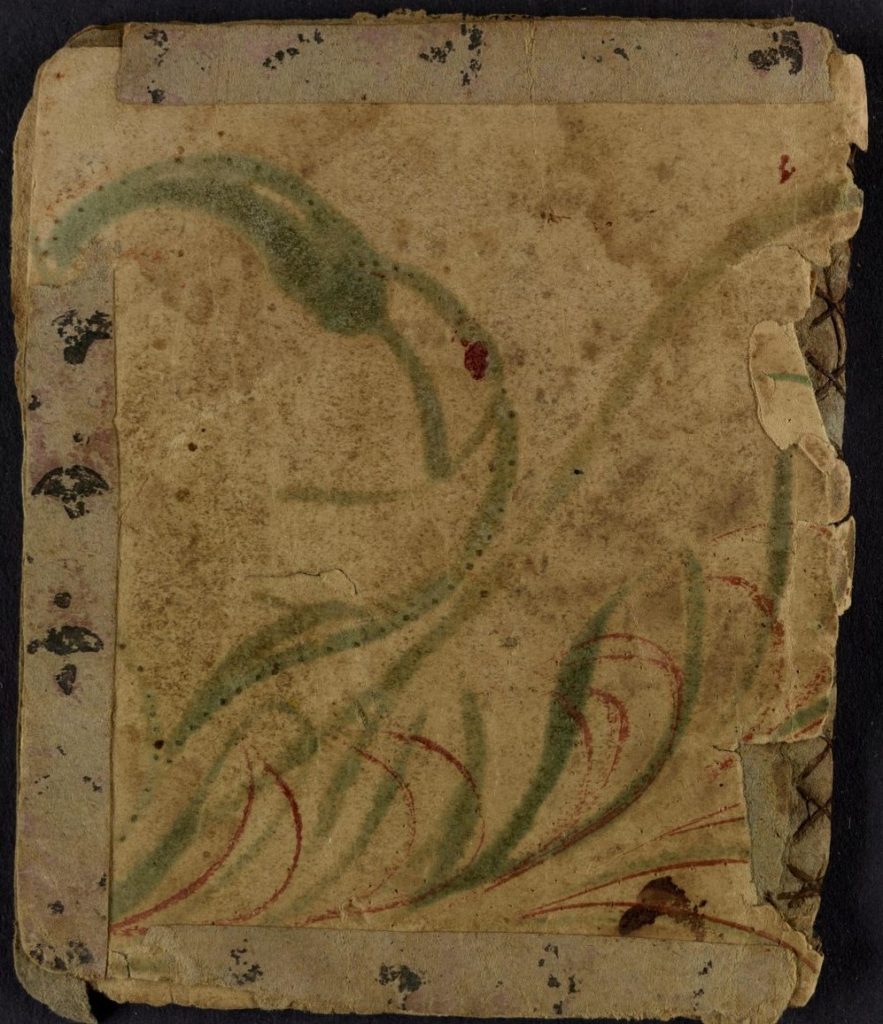 Left: 15th edition 1767?  Right: 6th edition 1749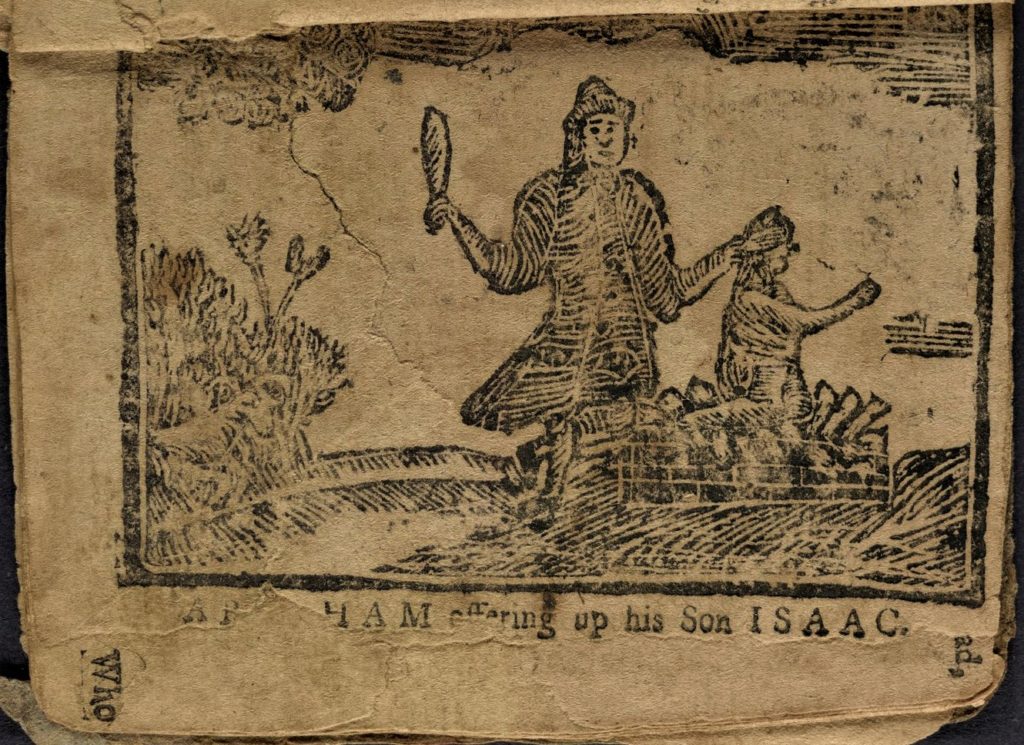 15 edition, 1767? above
6th edition 1749 below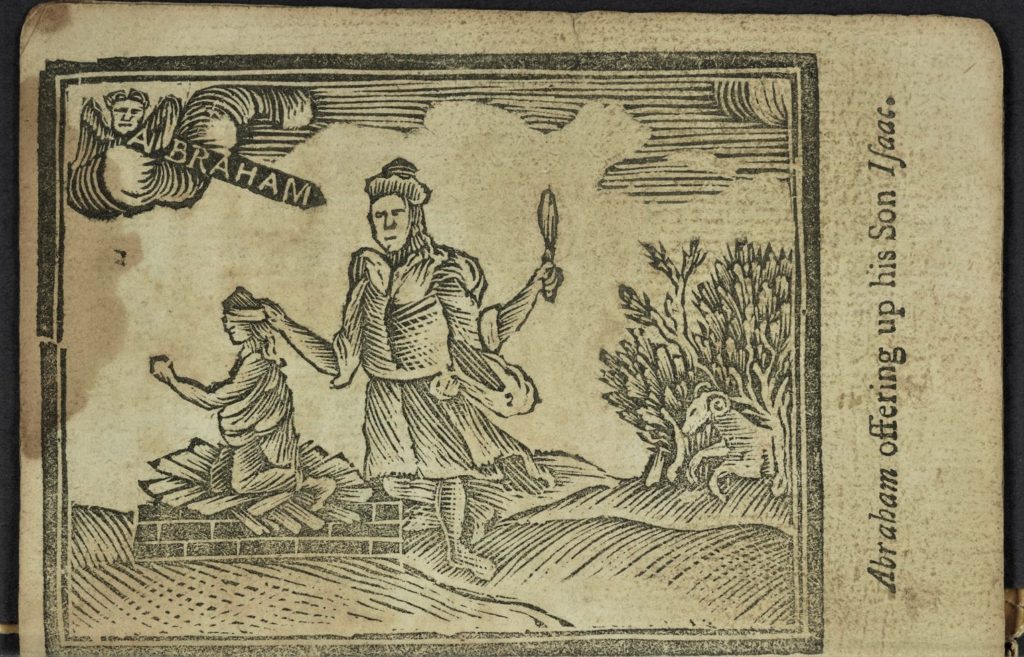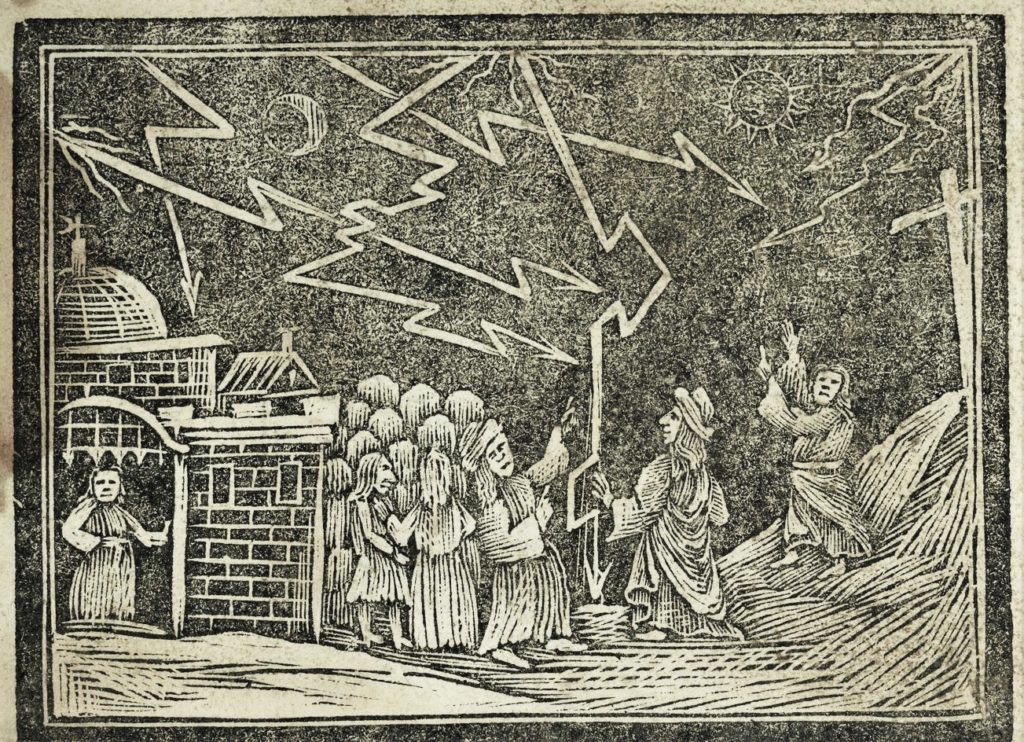 6th edition 1749, not in later editions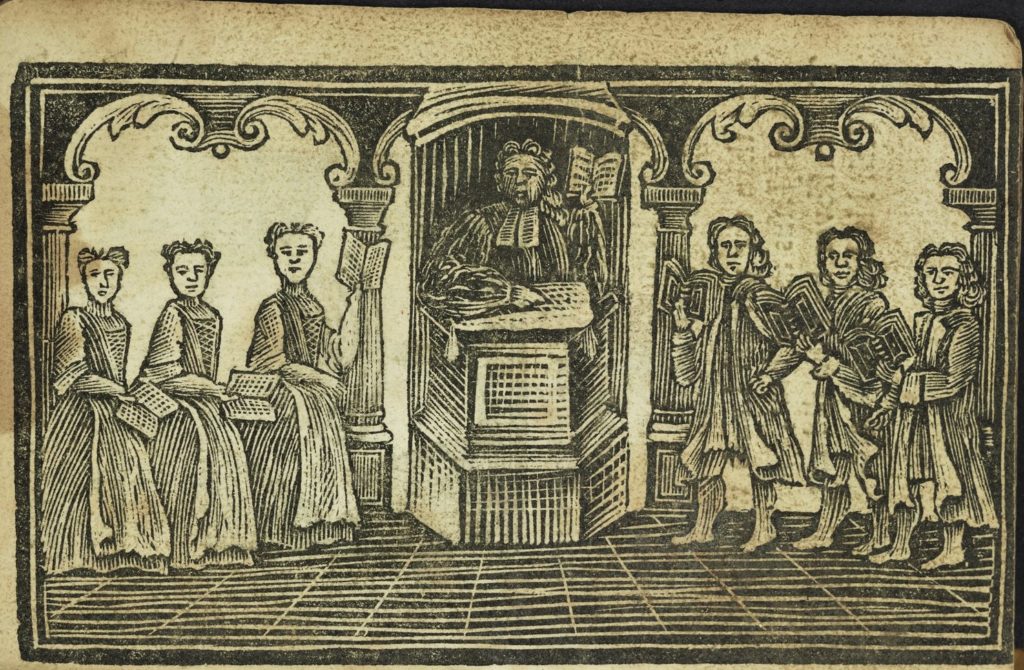 6th edition 1749 above
15th edition 1767? below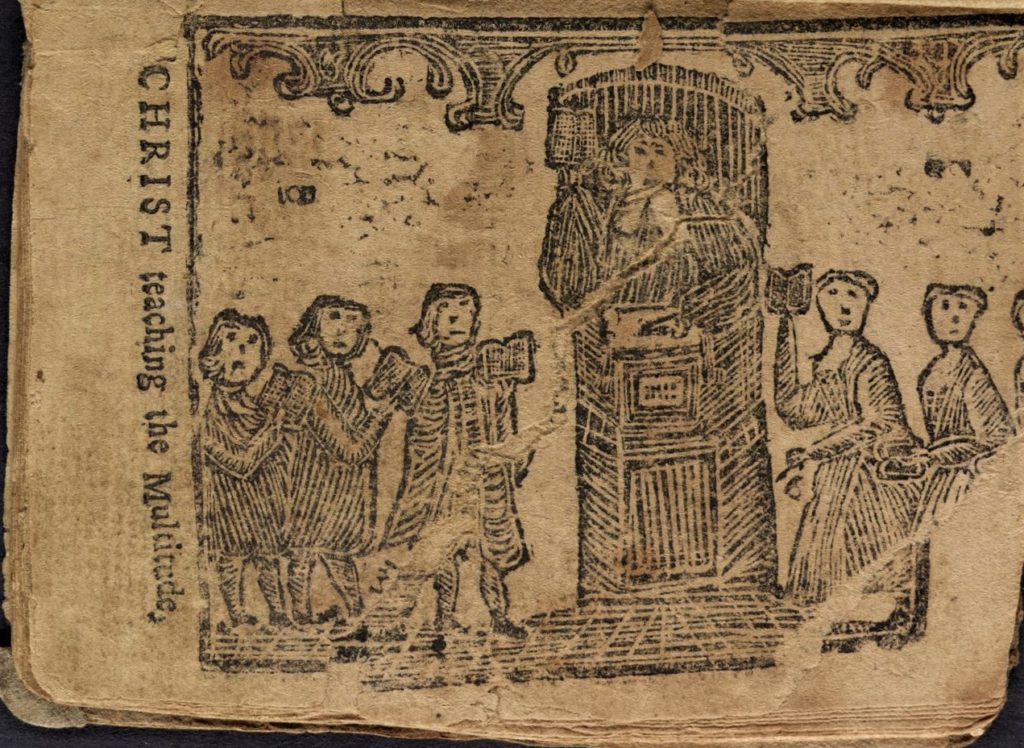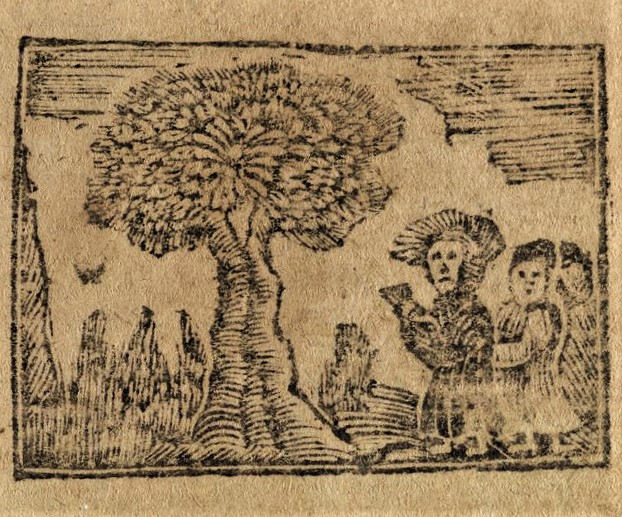 15th edition 1767? not in earlier editions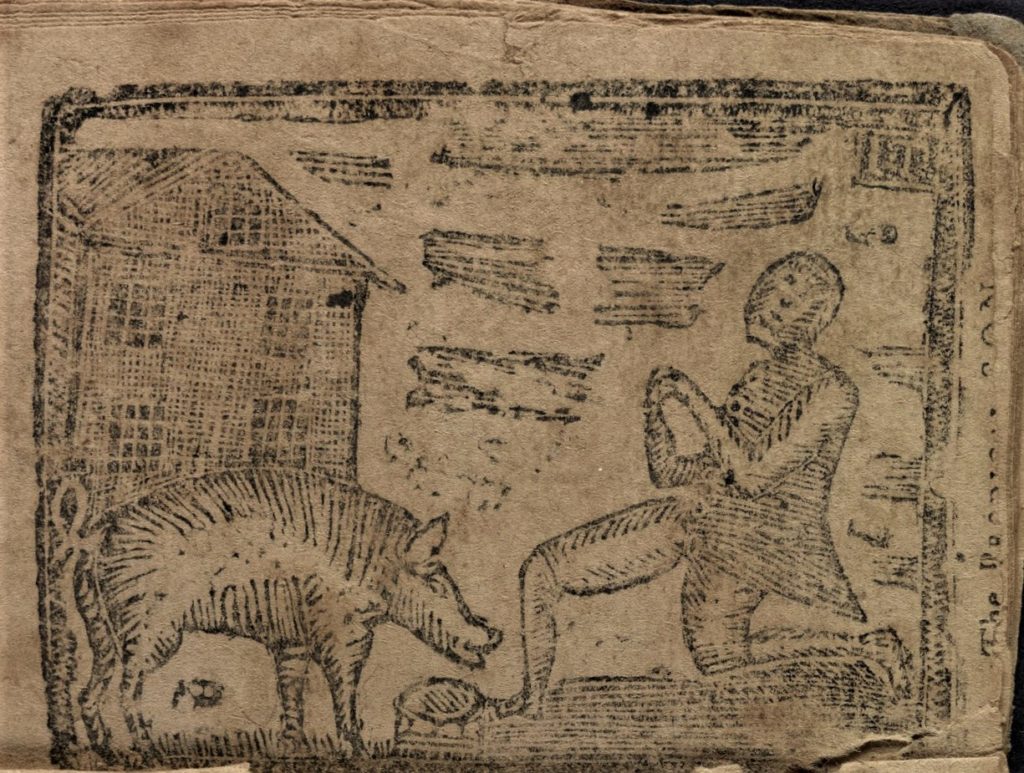 15th edition 1767? above
6th edition 1749 below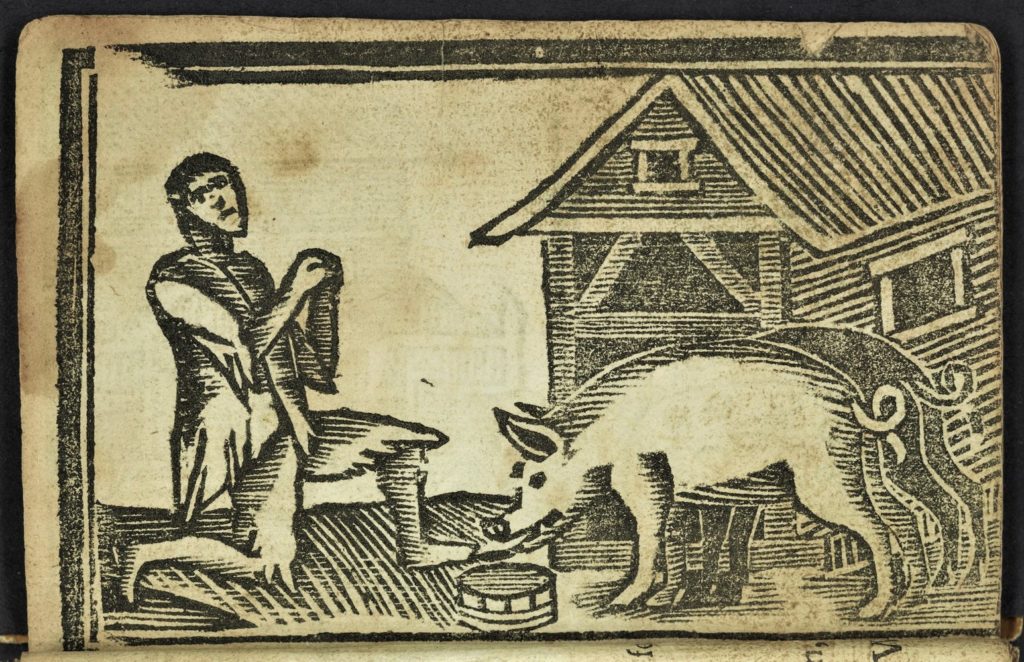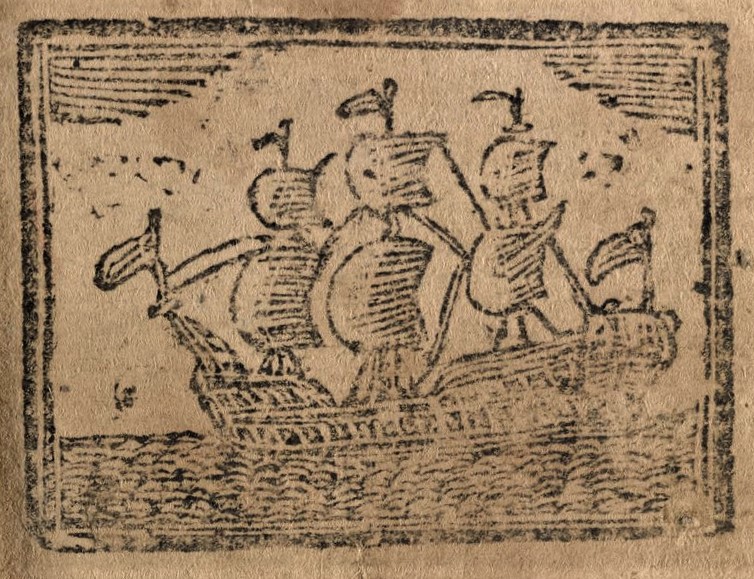 Above: 15th edition 1767?    Below: 6th edition 1749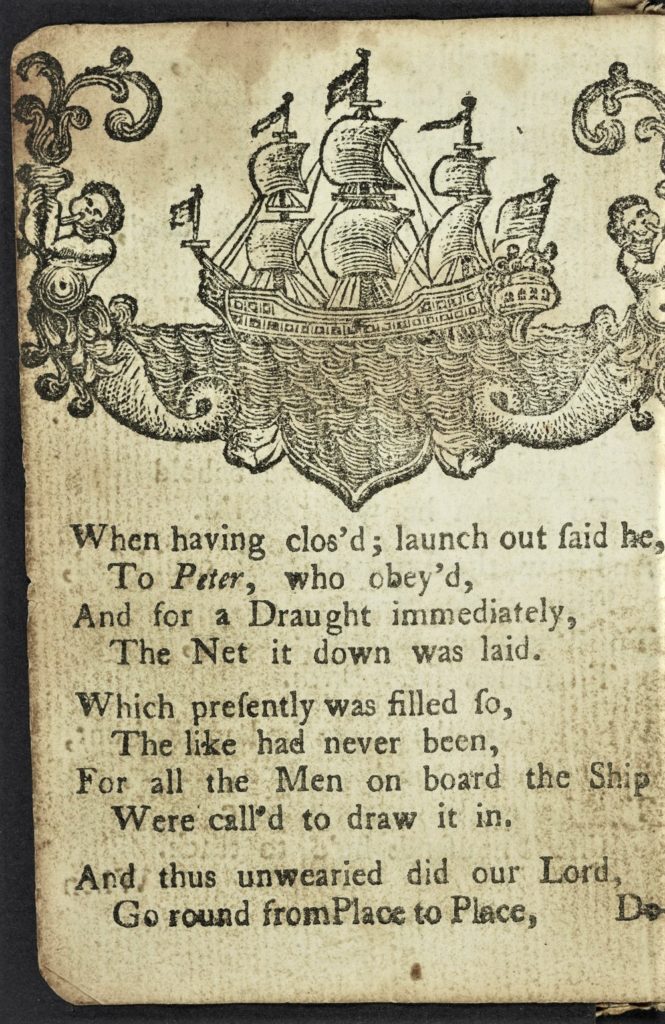 See another copy: https://graphicarts.princeton.edu/2017/09/29/being-a-pleasant-and-profitable-companion-for-children/