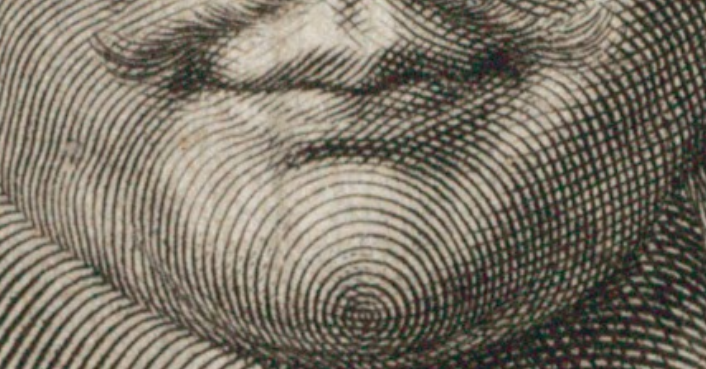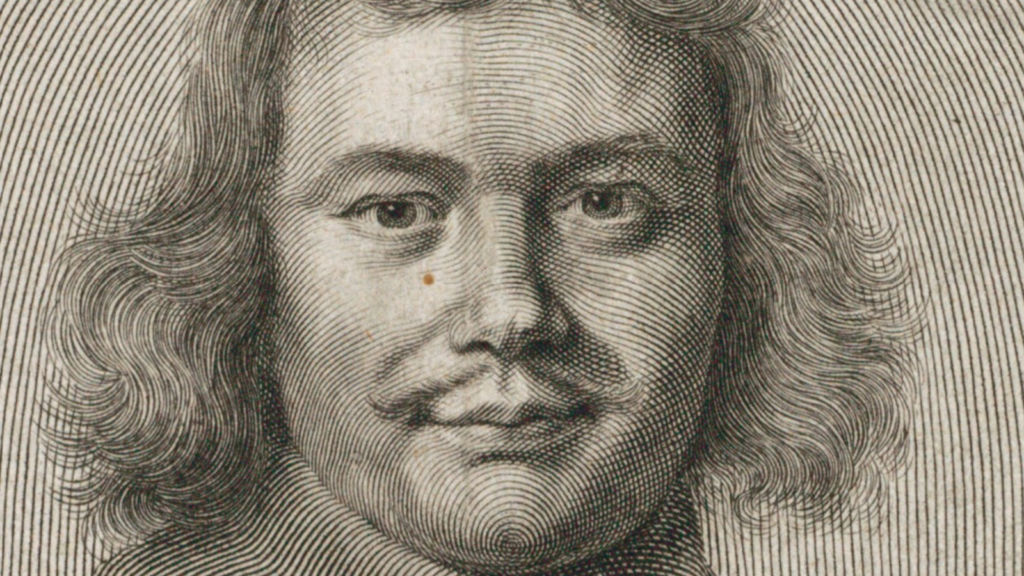 Robert Nanteuil (1623-1678), Antoine Le Pautre, architecte et ingenieur, 1652. Engraving. Graphic Arts Collection 2005.01080. Dumesnil no. 127. Gift of John Douglas Gordon, Class of 1905. Permanent Link: http://arks.princeton.edu/ark:/88435/r781wg115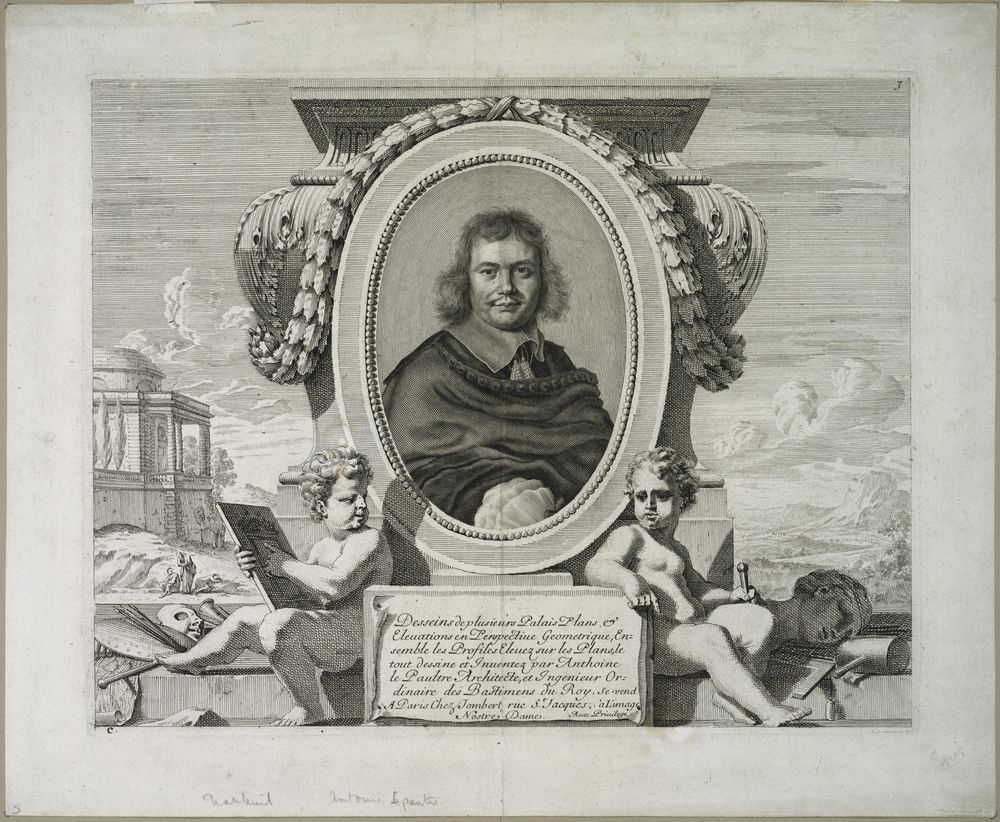 Princeton University Library does not hold a copy of Antoine Le Pautre's Desseins de plusieurs palais plans & éléuations en perspective géometrique, ensemble les profiles éleuez sur les plans, le tout dessiné et inventez par Anthoine le Pautre architecte, et ingenieur ordinaire des bastimens du Roy, first published in Paris, 1652 (=Drawings of several palaces, plans, and elevations in geometric perspective, together with the high profiles on the plans, all drawn and invented by Antoine Lepautre, architect and engineer of the King's buildings).
A complete copy can be seen at: https://plume.epfl.ch/viewer/1452/?offset=#page=7&viewer=picture&o=info&n=0&q=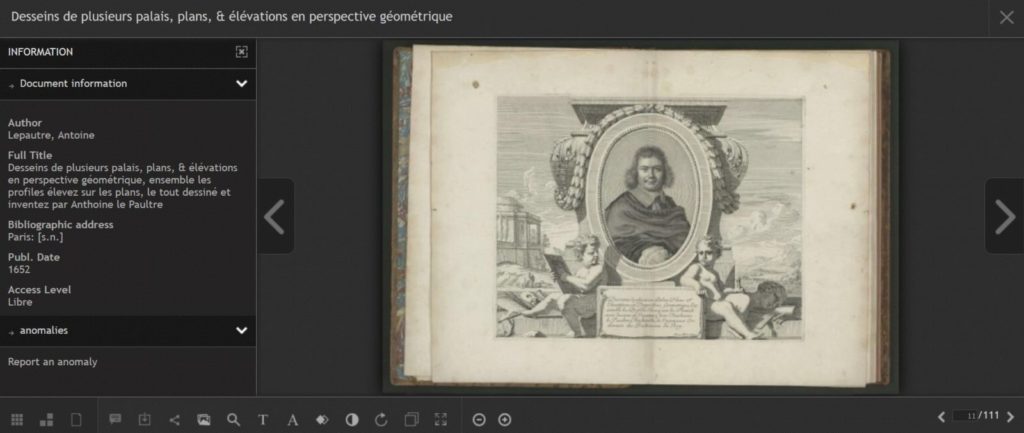 The Graphic Arts Collection does have a beautiful impression of the title page engraved by Robert Nanteuil (1623-1678), with a putti designer and architect on either side of the title frame. The print also appears in the later Les Œuvres d'architecture d'Anthoine Le Paultre, Architecte ordinaire du Roy (Paris: Lombert, 1653)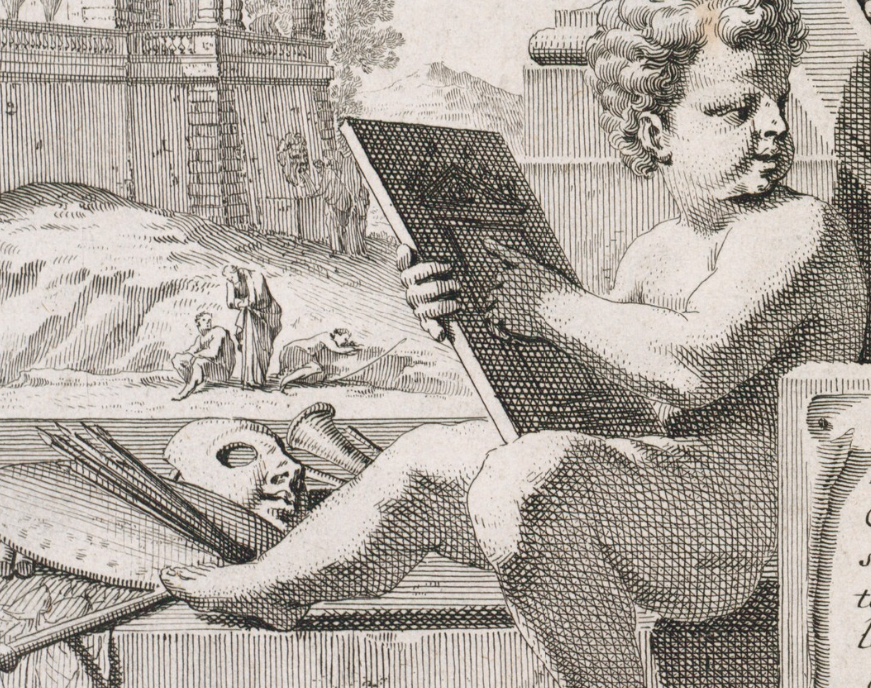 The younger brother of Jean Lepautre 1618-1682), Antoine grew up in a family of architects and designers. He was appointed architect of the king's buildings in 1644 and in 1654 designed the Hôtel de Beauvais in Paris for Pierre de Beauvais, which is noted for "his ingenious irregular construction, with an original and interesting planimetric distribution, where no side of the building is parallel to the other."
Here is a view of the courtyard, showing its unusual oval shape: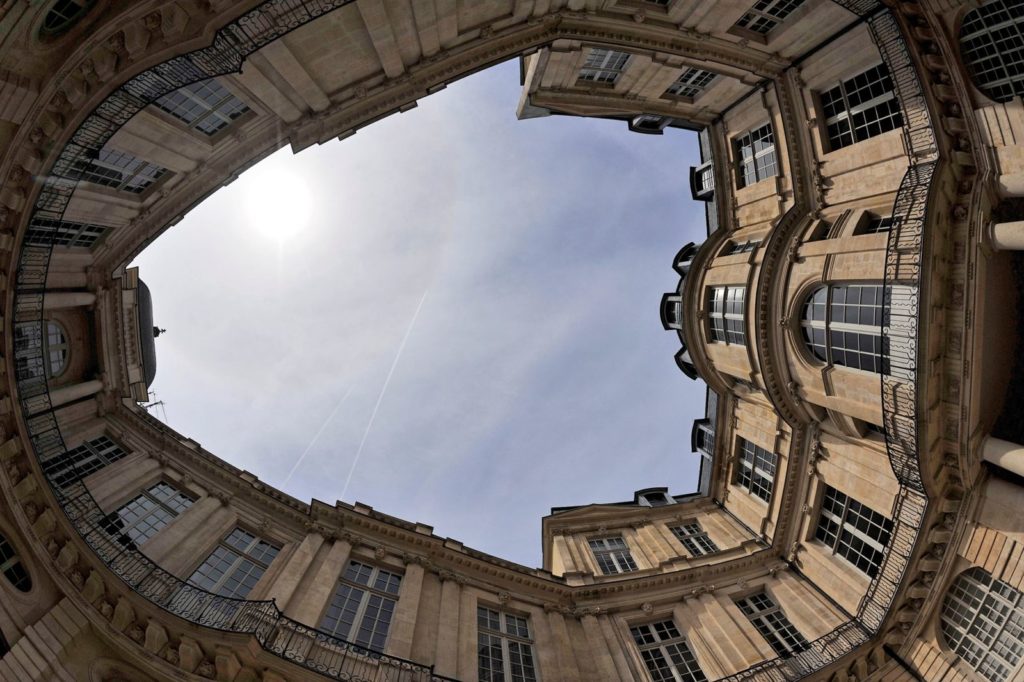 To distinguish the members of this prolific family, see Stéphane Loire, "Antoine Lepautre, Jacques Lepautre et Jean Lepautre," in The Burlington Magazine 138, no. 1116 (1996): 198.
See also: Robert W. Berger, Antoine Le Pautre: A French Architect of the Era of Louis XIV. New York: New York University Press. OCLC 121942.