For those not following the BlocksPlatesStones discussion on color woodblock printed wallpaper, a video was mentioned that is worth 10 minutes of your time this week:
Originally posted in 2014 by the Zuber & Cie factory in Rixheim (Alsace), France, the video takes you into their chateau, production stations, and basement storage where 150,000 woodblocks are housed. https://www.zuber.fr/en/video.
The company has been printing wallpapers since 1797, making it the oldest surviving wallpaper manufacturer in the world. The website notes,
"Apart from the well-know scenic wallpapers, the factory created a large collection of wallpaper designs or patterns such as friezes, borders, ceiling roses and architectural trompe l'oeil. They necessitated the engraving of tens of thousands woodblocks. Today, 80 to 90% of the production is still printed using the traditional techniques an and original woodblocks.

The first scenic wallpapers appeared in France in 1804. More were printed during the French [Restoration] and production slowly declined after the Second Empire. …Between 1804 and 1860, Jean Zuber and his successors produced 25 scenes. The secret behind their success was the participation of great artists who were able to combine their talent and the technical requirements of production to produce a real mural."
An interesting comparison to the Zuber operation is this 1963 video presenting a British wallpaper shop in Greenford, Middlesex.
Below is a wonderful example of 3D layering of color pigment to produce embossed patterns and textures on various papers. Only a brief section is posted here:
Our Graphic Arts Collection holds two sheets of woodblock printed wallpaper from the 19th century, both attributed to Zuber & Cie, the French manufacture de papier peints et tissus (Manufacturer of Painted Wallpaper and Fabrics). Zuber & Cie continues to design and print landscapes and genre views from locations around the world, so it is not surprising to see these American scenes produced in France.
We are fortunate to have an eight-foot section of French wallpaper from the panorama entitled Les vues de l'Amérique du nord. The scene required 1,690 different woodblocks and 223 colors when it was designed and first printed in 1834. One set of the complete print can be found in Washington D.C., where it "became one of the most publicized of wallpapers during the 1960s when Jacqueline Kennedy had a set, which had been taken form the Stoner house in Thurmont, Maryland, [and] put up in the White House." (Wallpaper in America by Catherine Lynn, Graphic Arts Collection GA NK3412. L9 1980)
On the second, smaller sheet in the Graphic Arts Collection, we believe the Bunker Hill monument and the Boston State House are visible indicating the view is from Charlestown, Massachusetts, looking across the Boston harbor.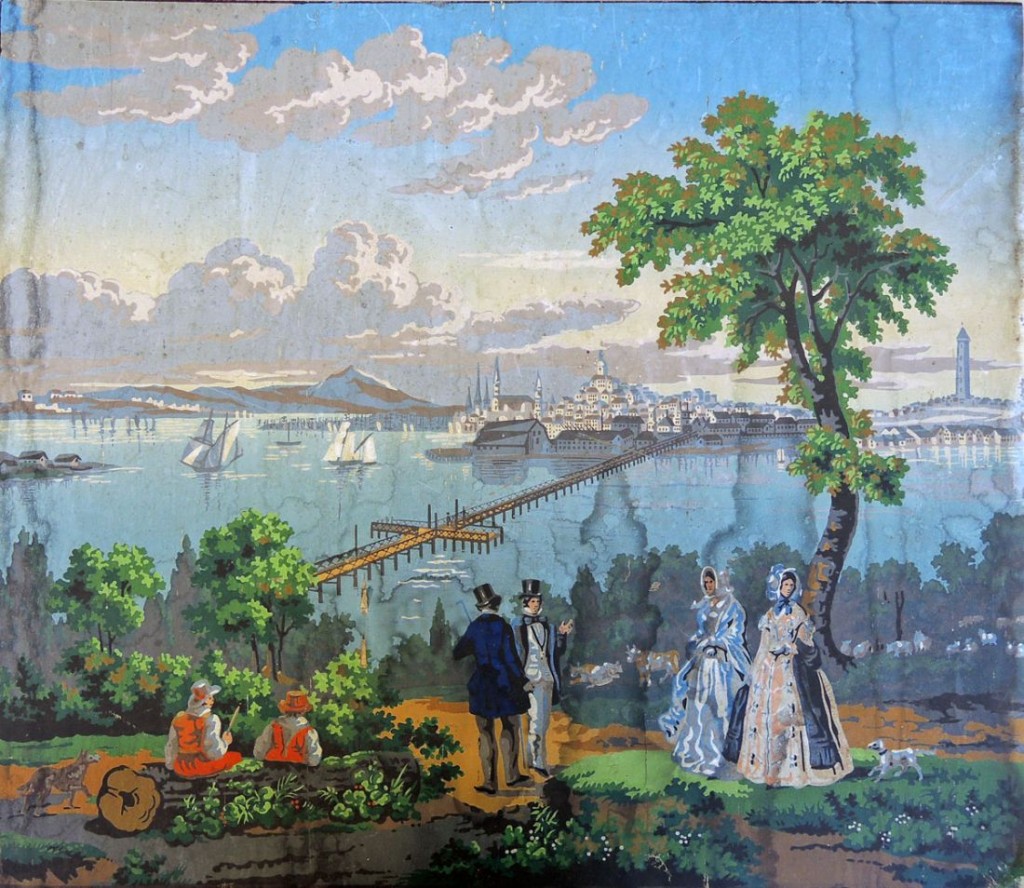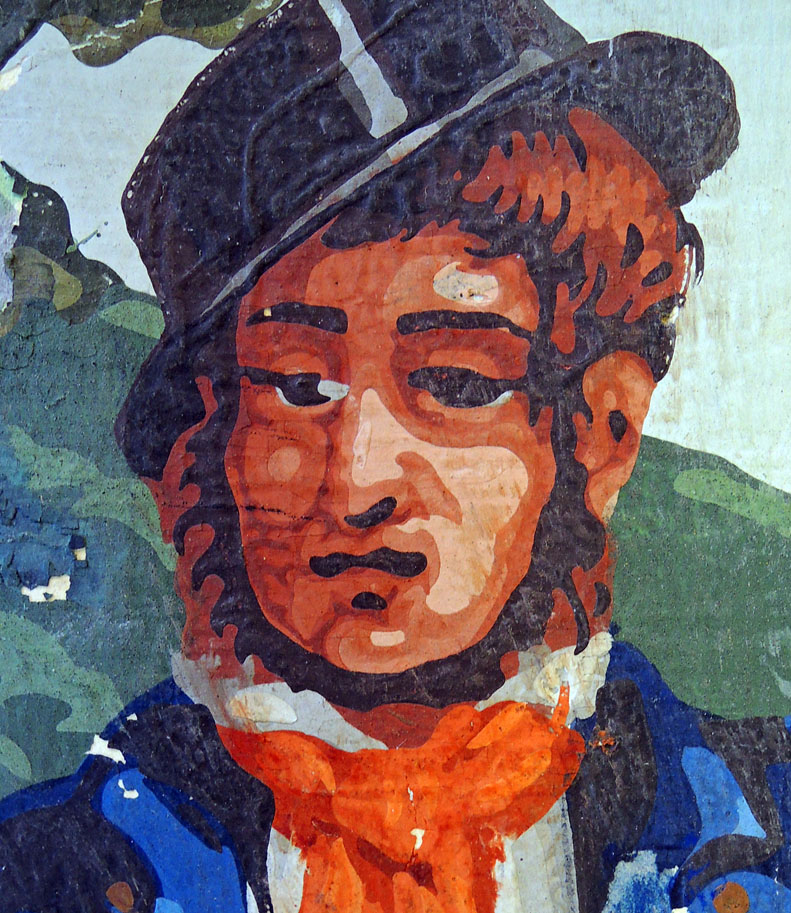 Zuber & Cie [attributed to], [One section from "Les vues de l'Amérique du nord"], no date [1834]. 97 inches long. Woodblock printed wallpaper. Graphic Arts Collection GA 2012.01732. Gift of Stuart Feld, Class of 1957.
Zuber & Cie [attributed to], View of Boston Harbor and the Bunker Hill Monument from Charlestown, Massachusetts, no date. Woodblock printed wallpaper. Graphic Arts Collection GC023. Gift of Leonard L. Milberg, Class of 1953.