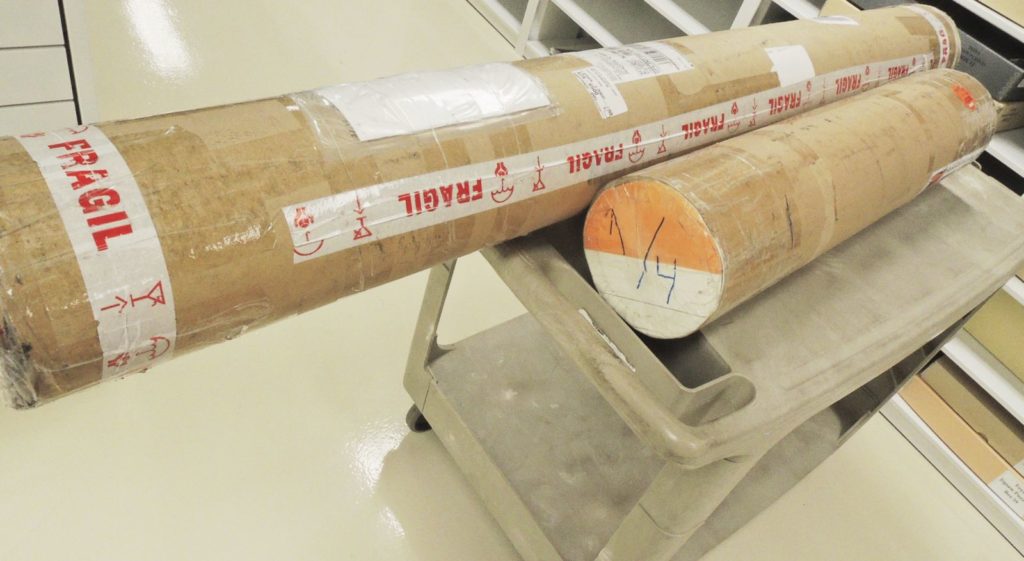 In the fall of 2019, protests began in Chile's capital, Santiago, in response to an increase in the subway fares, as well as general cost of living and social inequality. Demonstrations, vandalism, and riots appeared throughout the country, bringing over a million people into the streets to protest against President Piñera, demanding his resignation.
Beverly Karno of Howard Karno Books was in Chile when the protest movement began. She was able to personally collect graphic material and ephemera relating to the demonstrations, including a striking collection by the noted street artist, Pikoenelojo Stencil. His bold stencils merge audacious political statements with gender-bending images. It is fabulous and timely.
Six months, a revolution, a pandemic, international demonstrations, and a fragile mail system later, the material finally arrived at Firestone Library and was unpacked.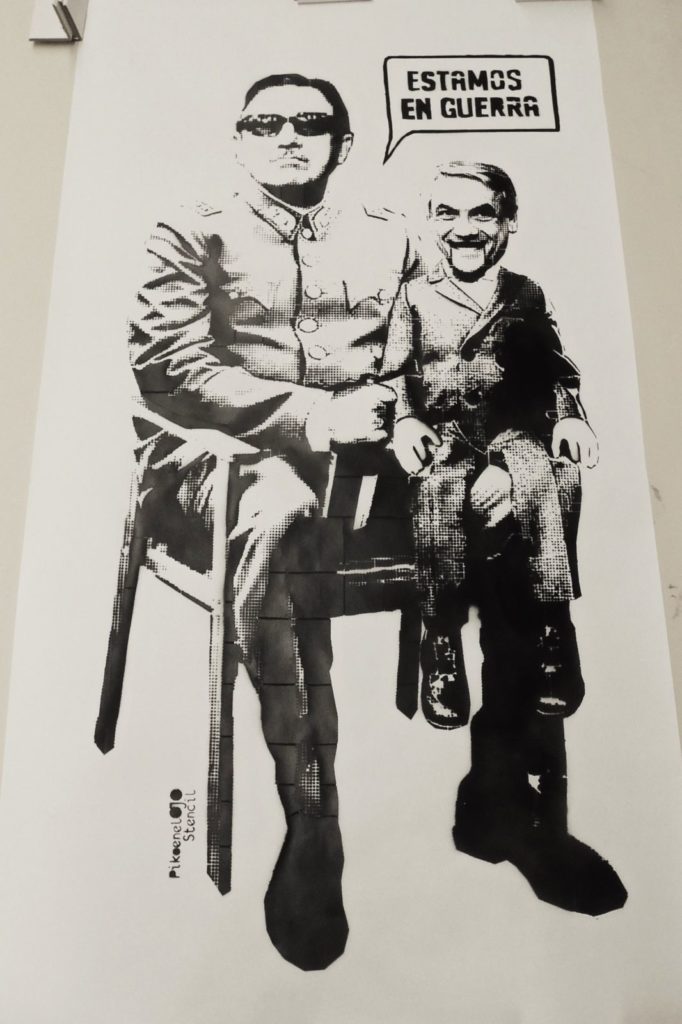 Back in October, the BBC reported "Protestas en Chile: 'Estamos en guerra,' la frase de Piñera que se le volvió en contra en medio de las fuertes manifestaciones." Santiago was under a curfew but a message appeared a building in Plaza Italia that read: "No estamos en Guerra" [We are not at war].
"The phrase has gone viral on social networks and has become an icon of these protests that have taken to the streets of various cities in the South American country … some with violent protests (looting of supermarkets and burning of various public spaces), but also with peaceful demonstrations through saucepans. The [phrase] is directly related to the President of Chile, Sebastián Piñera, who, on Sunday night and after the 36 most violent hours that have occurred in Chile since the return to democracy, said:
"Estamos en guerra contra un enemigo poderoso, implacable, que no respeta a nada ni a nadie, que está dispuesto a usar la violencia y la delincuencia sin ningún límite". =
"We are at war against a powerful, implacable enemy, who respects nothing and no one, who is willing to use violence and crime without limit."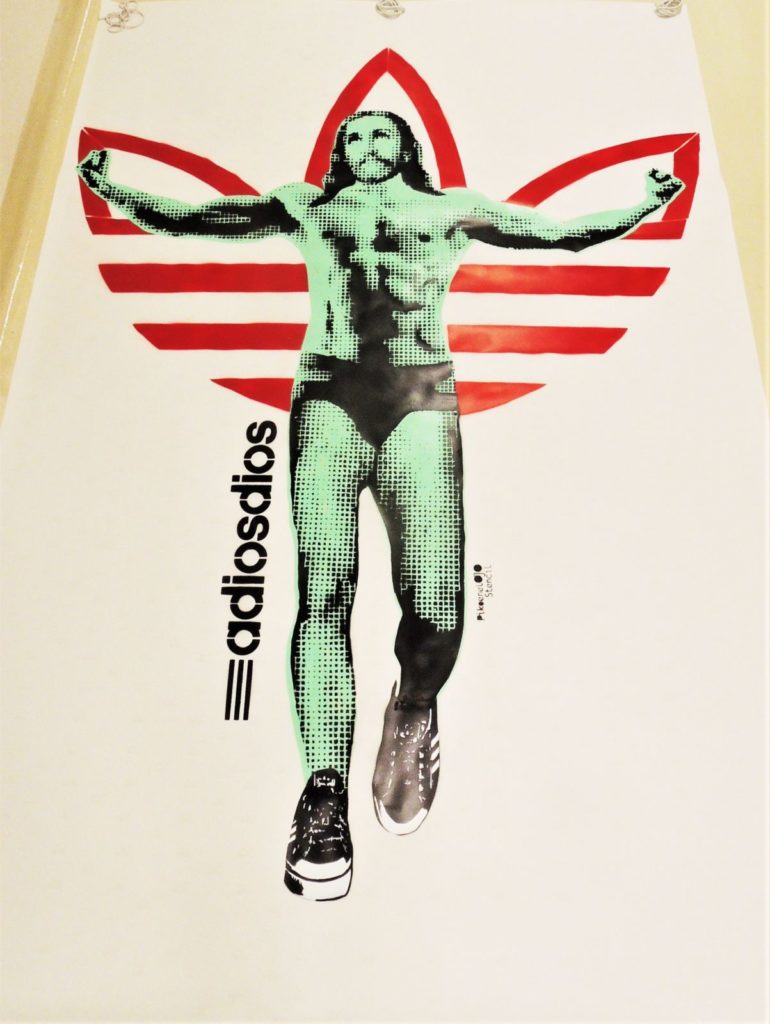 The huge print in the Graphic Arts Collection and below, one on a Chilean building.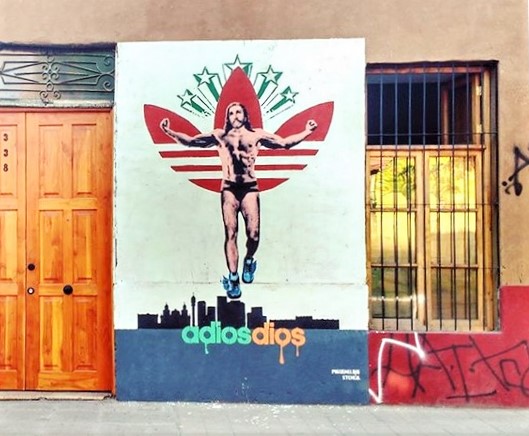 Take a look at Pikoenelojo Stencil (Mauricio Huenún) at work:
https://www.perrerarte.cl/pikoenelojo-me-sorprendio-que-un-candidato-de-derecha-utilizara-mi-obra/
In 2016, the artist wrote: My name is Mauricio Huenún, I work in the art of the stencil, a branch of graffiti. In the street world I call myself Pikoenelojo Stencil, a stamp with which I stamp images on public walls referring to political, religious and social situations or events (pages and notes that account for my work can be found in the Google search engine). However, as an art form away from political contingency, I also paint walls -with the same stencil technique- but which are oriented to contents that relate to the original place of the wall to intervene.
http://stencilvegacentral.blogspot.com/2016/?m=0
Here are a few more images: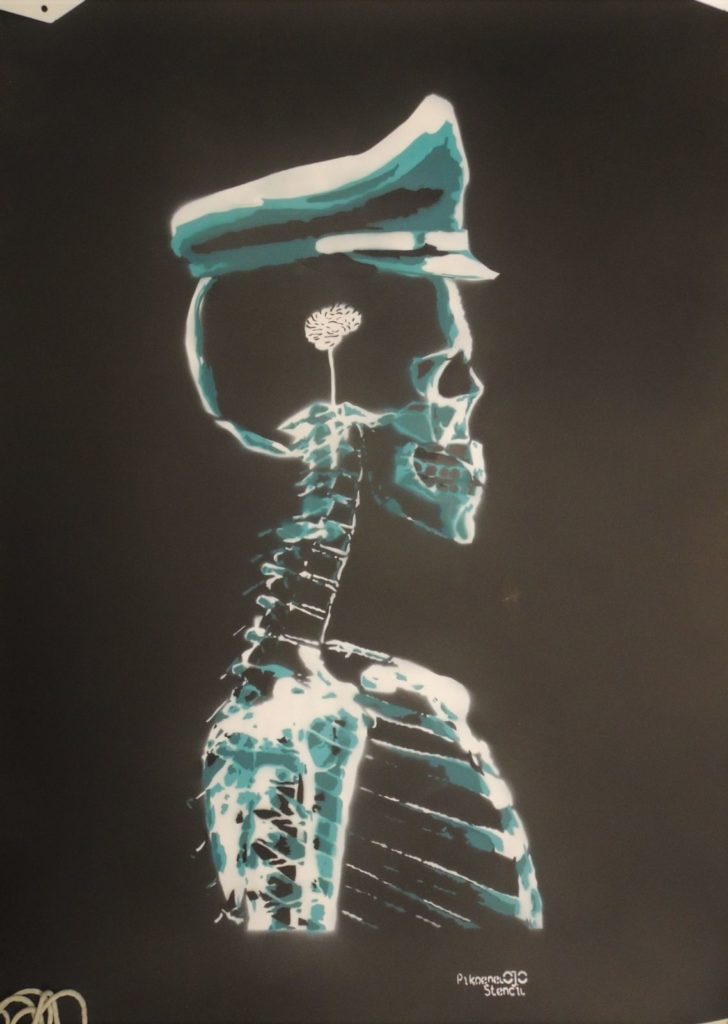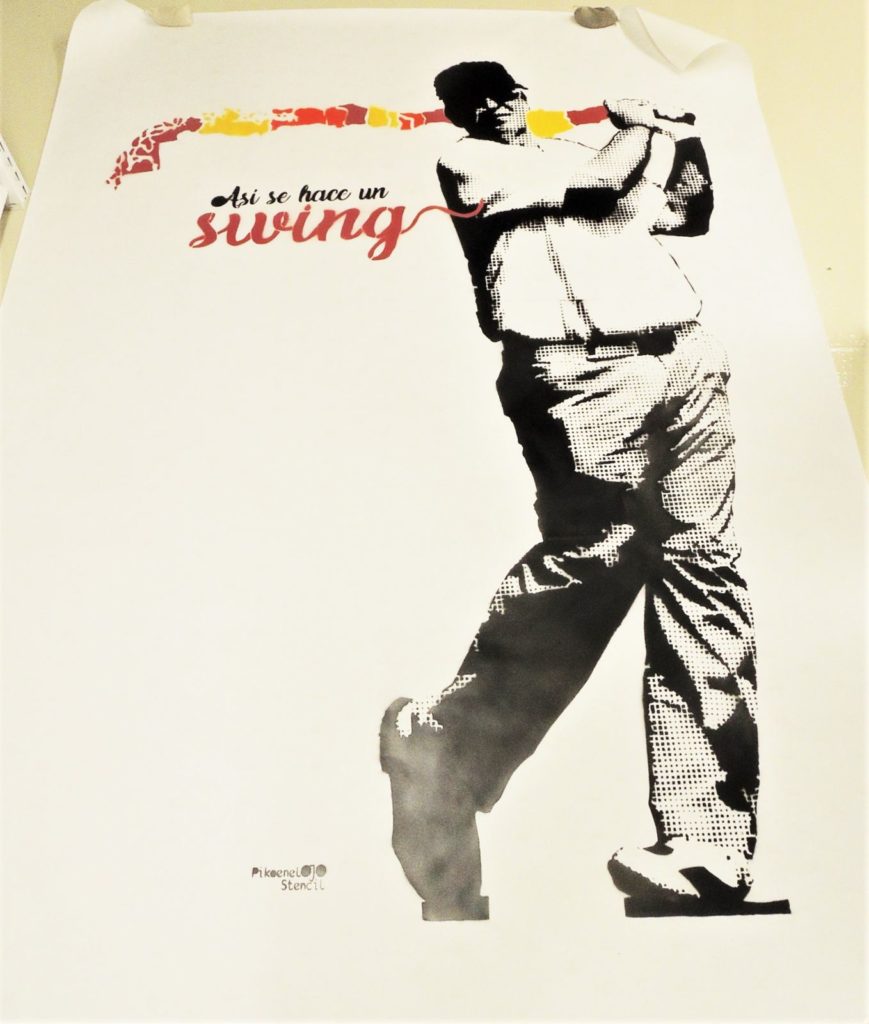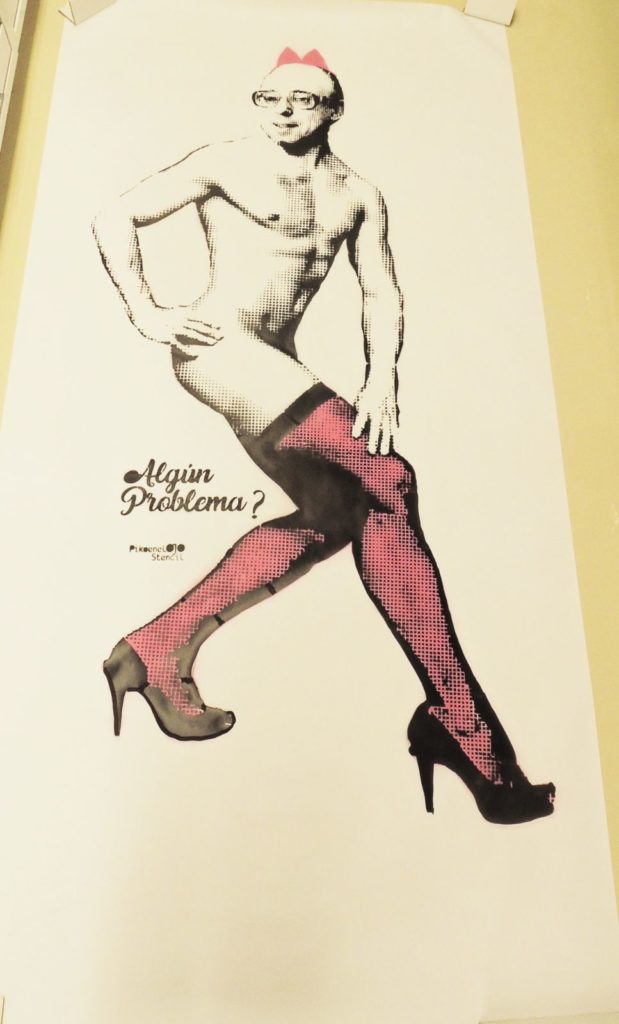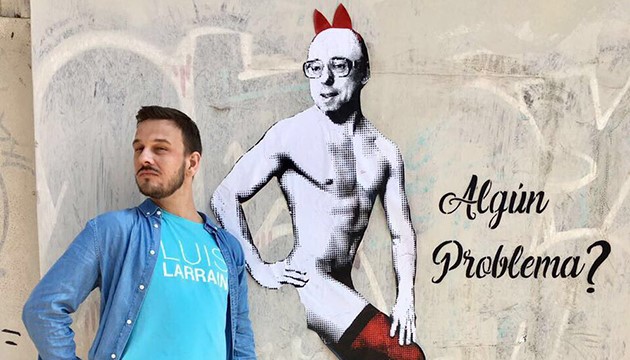 Locals pose with Pikoenelojo Stencil work found on buildings in Santiago