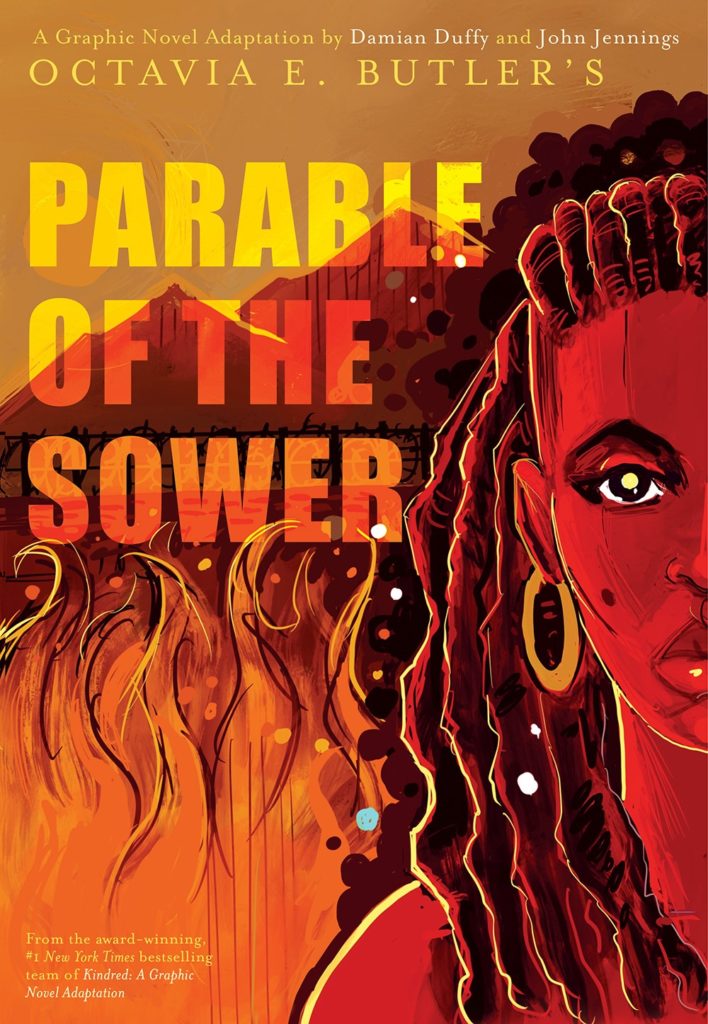 Please join us for the latest in our series of live webinars highlighting Special Collections at Princeton University Library. This month focuses on speculative fiction, also called Afrofuturism, of Octavia E. Butler.
January 2020 brought the release of the much anticipated Parable of the Sower: A Graphic Novel Adaptation by Octavia E. Butler, adapted by Damian Duffy and illustrator John Jennings, the follow-up to the no.1 New York Times bestseller Kindred: A Graphic Novel Adaptation by the same award-winning team. Butler's groundbreaking dystopian novel offers a searing vision of America's future. Set in the year 2024, Parable presents a country marred by unattended environmental and economic crises that lead to social chaos. Residents shelter indoors, warned against venturing outside into a world eerily similar to our contemporary COVID-19 existence.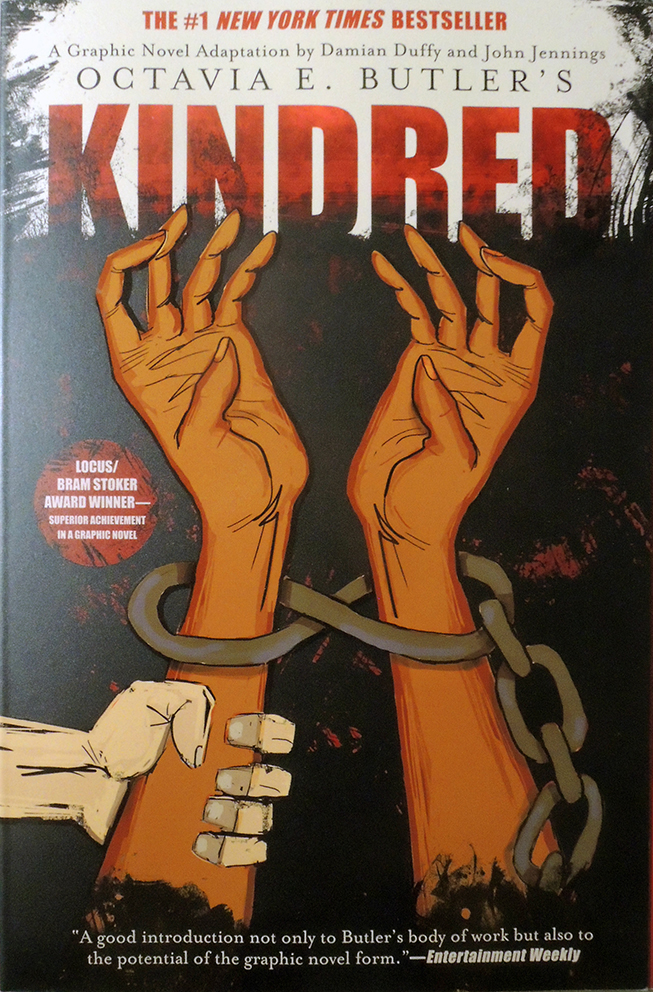 Adapting Parable and Kindred to a graphic novel format is an astounding achievement and we are fortunate to have both Damian Duffy and John Jennings with us to discuss how they accomplished it. Their adaptations capture the energy and raw emotion of Butler's prose with visual acrobatics and succinct verbal interchanges. Join this lively discussion with Graphic Arts Curator Julie Mellby, focusing on their graphic adaptations of classic literature, along with a look at their future projects.
Date: Friday, July 31, 2020
Time: 2:00 p.m. to 3:00 p.m. EDT
Location: Virtual
Octavia E. Butler (1947–2006) was a renowned African-American author who was awarded a MacArthur "Genius" Grant and PEN West Lifetime Achievement Award for her body of work.
Damian Duffy is a cartoonist, scholar, writer, and teacher. He holds a MS and PhD in library and information sciences from the University of Illinois at Urbana-Champaign, where he is on faculty.
John Jennings is the newly appointed director of Megascope, Abrams ComicArt's graphic imprint as well as a professor of media and cultural studies at the University of California, Riverside.