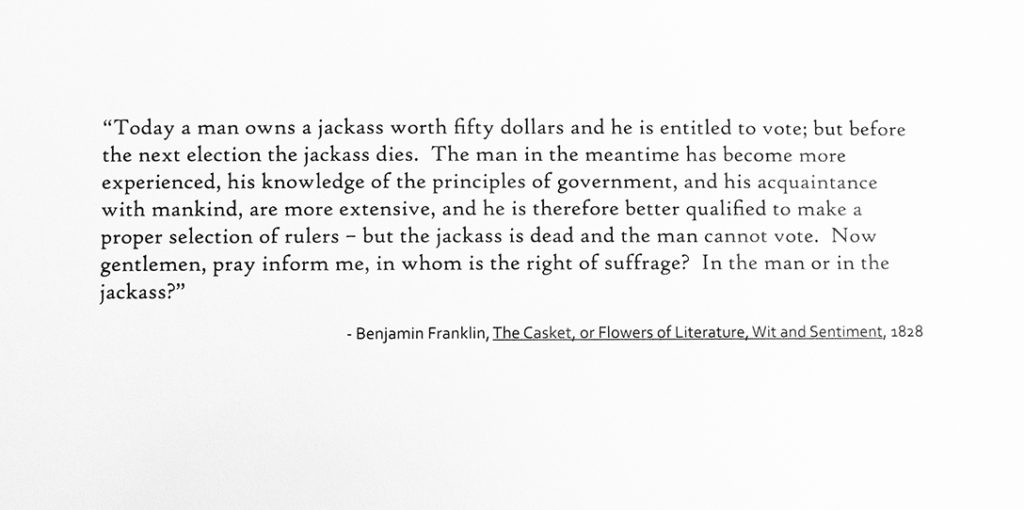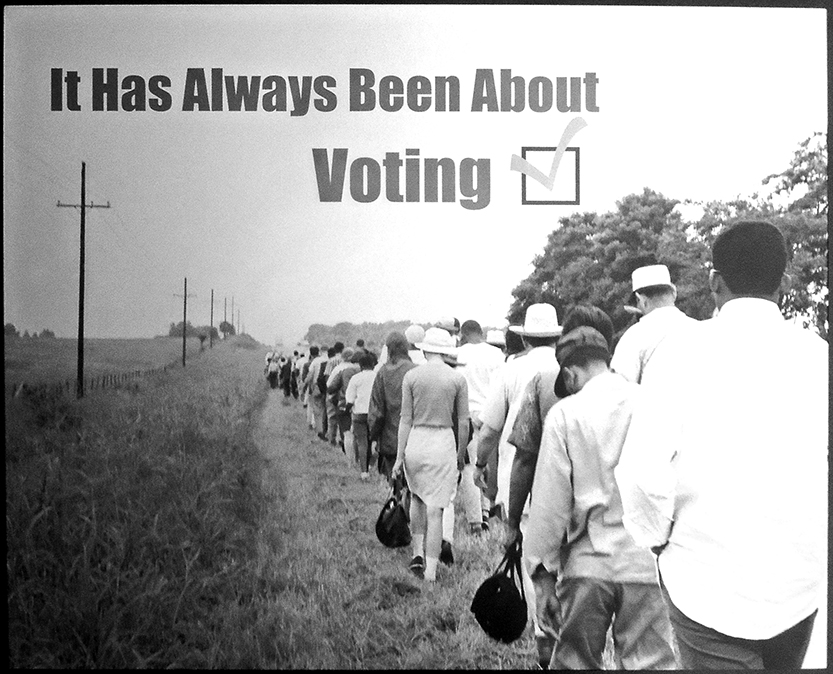 Robert J. Brand, It Has Always Been About Voting: A portfolio of photographs taken in Mississippi during the James Meredith March Against Fear (1966). Signed limited edition. Philadelphia: Hartfield Editions, 2012. Copy 9 of 40. Graphic Arts Collection GAX 2020- in process.
When the photographer Robert J. Brand was 20-years-old, he participated in the James Meredith March Against Fear (June, 1966). The event was initiated by Meredith, the first black student admitted to the University of Mississippi in 1962, who set out to walk the 220 miles from the northernmost part of Mississippi to Jackson, the state capitol, in order to encourage voter registration. Despite the promise of State Highway Police protection, a white sniper shot and wounded Meredith on the second day of his peaceful walk.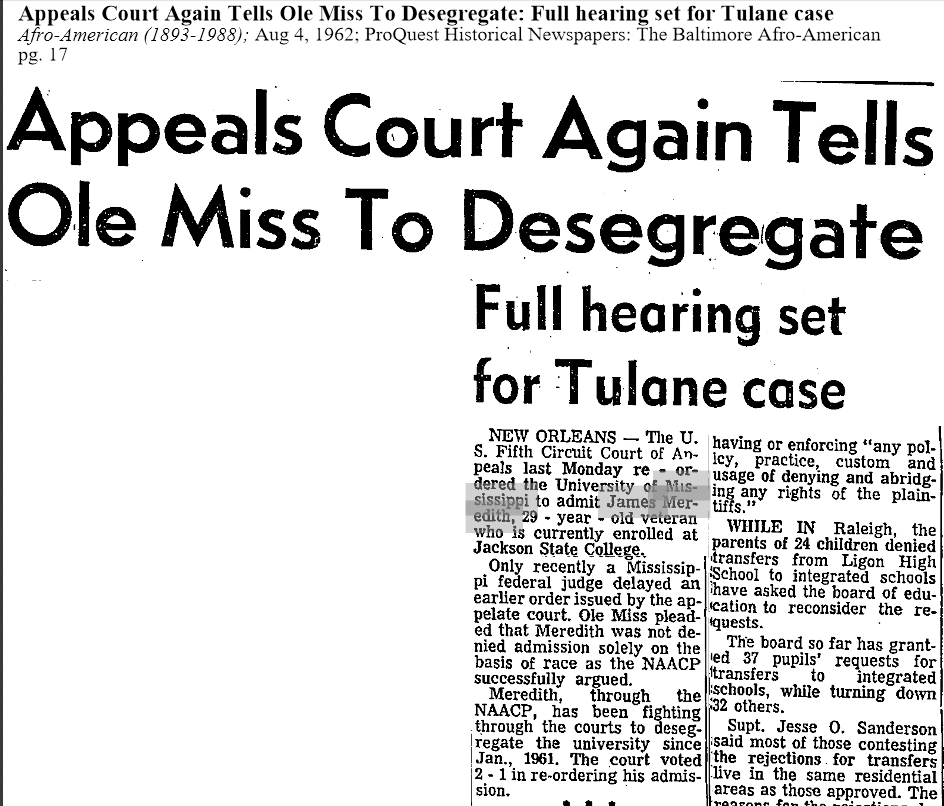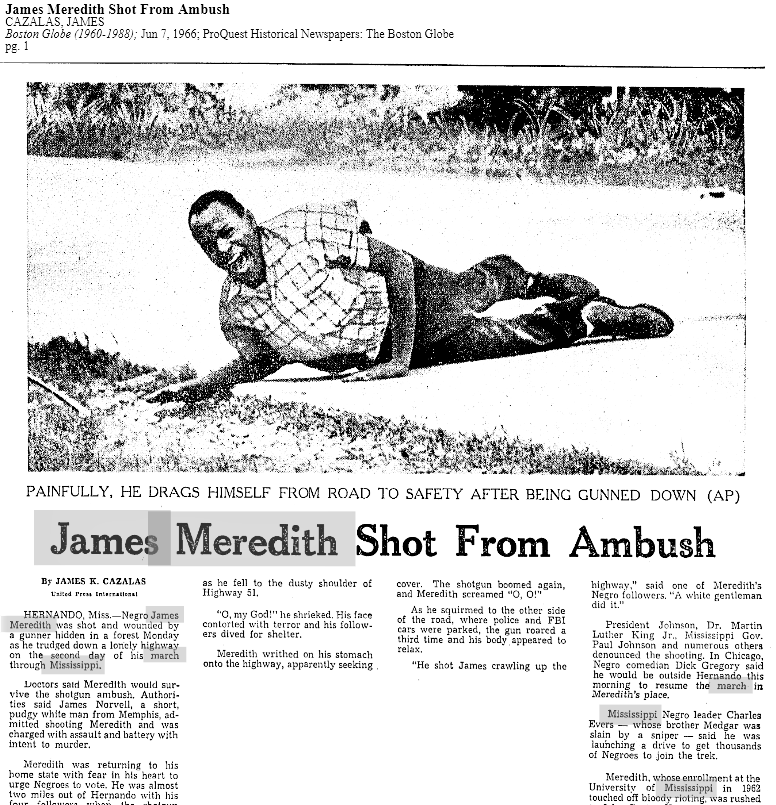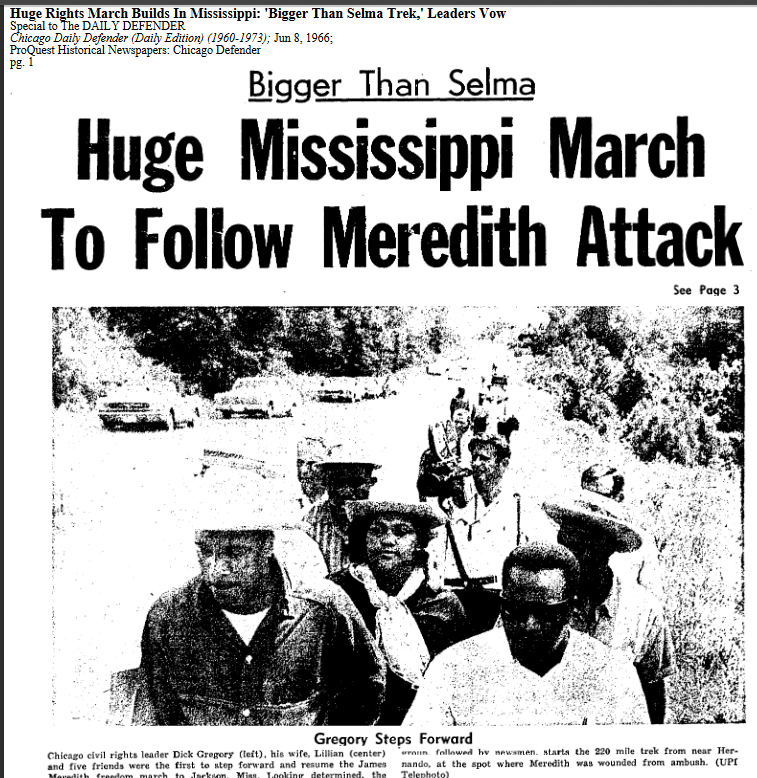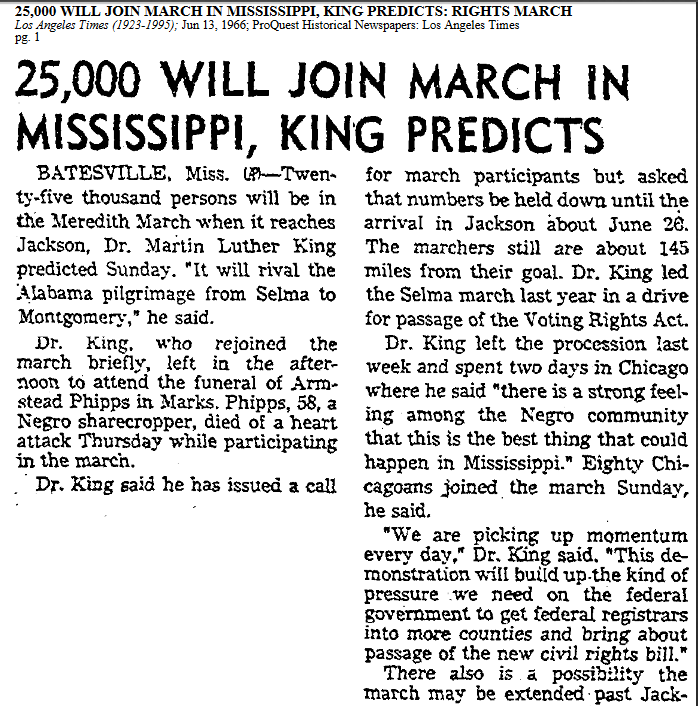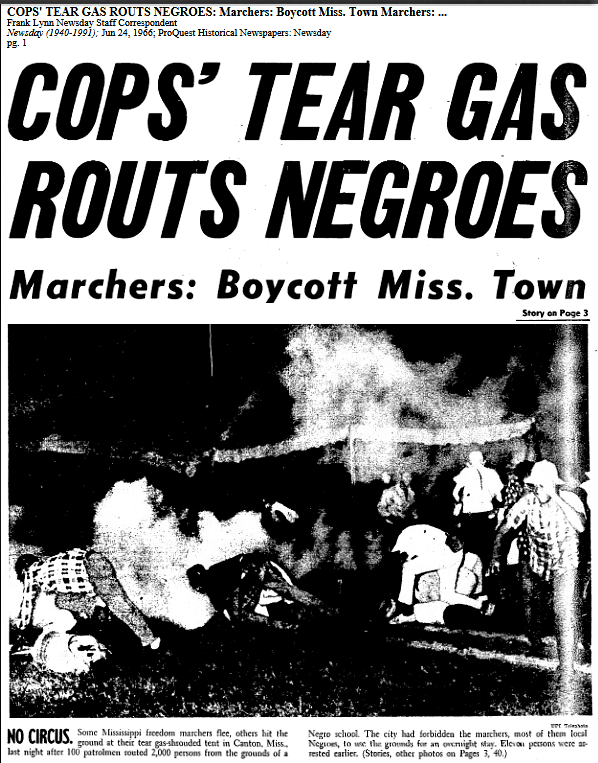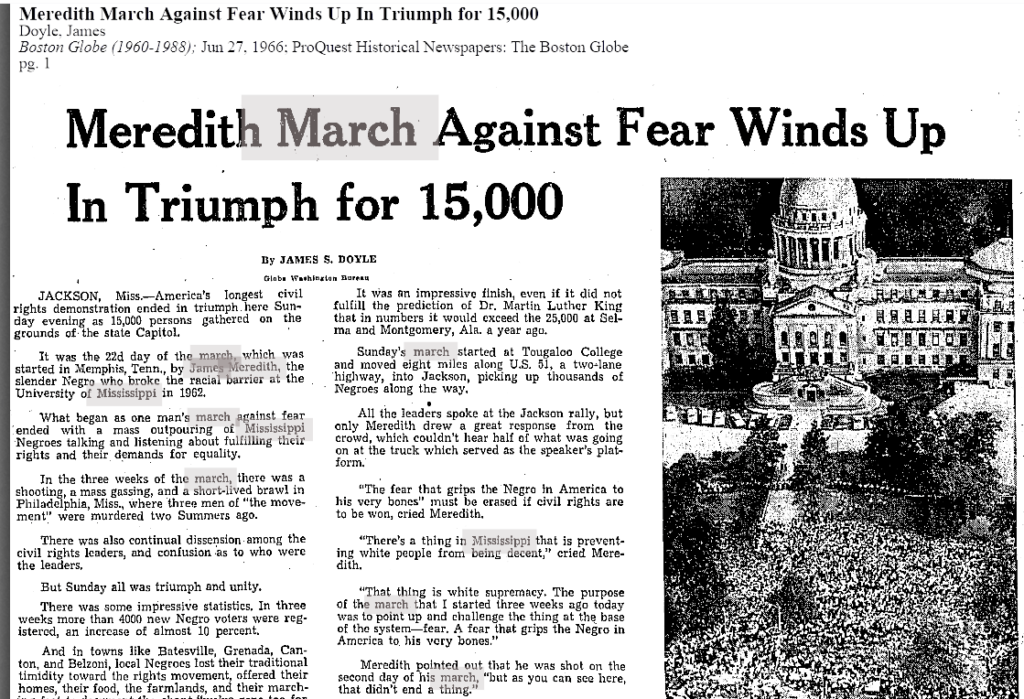 Various Civil Rights organizations, including those of Martin Luther King, Jr., and Stokely Carmichael, rallied to carry on the march for him. Eventually 10,000 people would participate in the march to Jackson, with 4,000 registering to vote in the counties along the way, and a total of 15,000 entering the city on June 26, twenty days after Meredith first set out.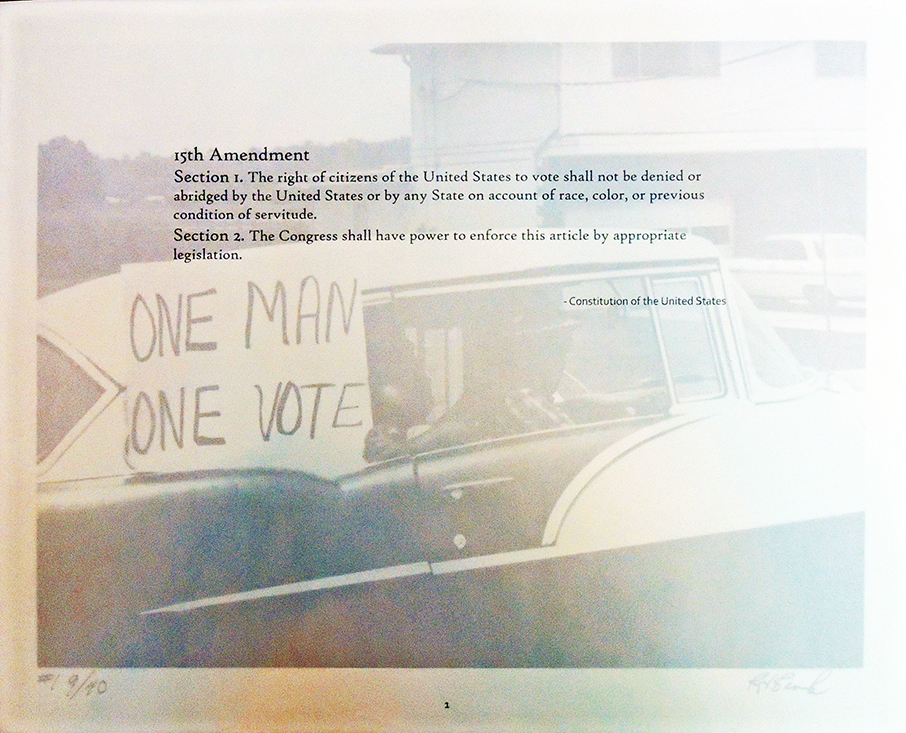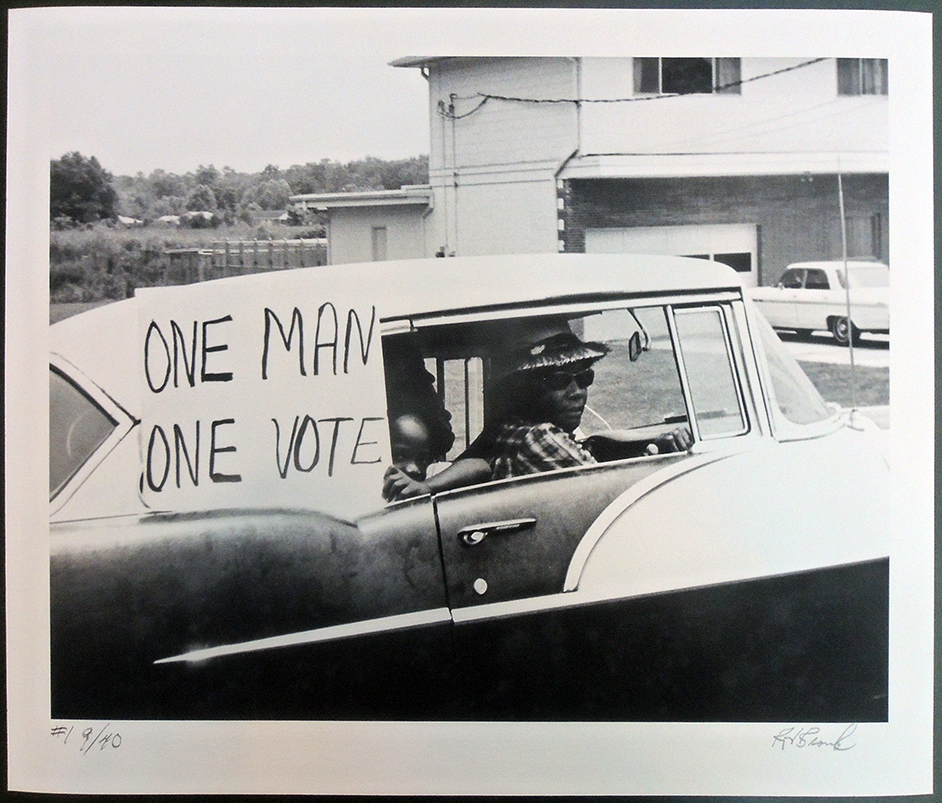 "Brand participate in almost the entire 3-week venture, taking photographs along the way. Those present here show a march vastly more diverse than Meredith's original call to black men exclusively to join him on his march, with men, women, and children of all races present in the crowds. Photographs depict scenes of both celebration and prayer while also displaying the darker side of the event, with numerous shots of groups of white male onlookers, one provocatively dressed in a Confederate flag-themed shirt while his friend gives the marchers the finger."