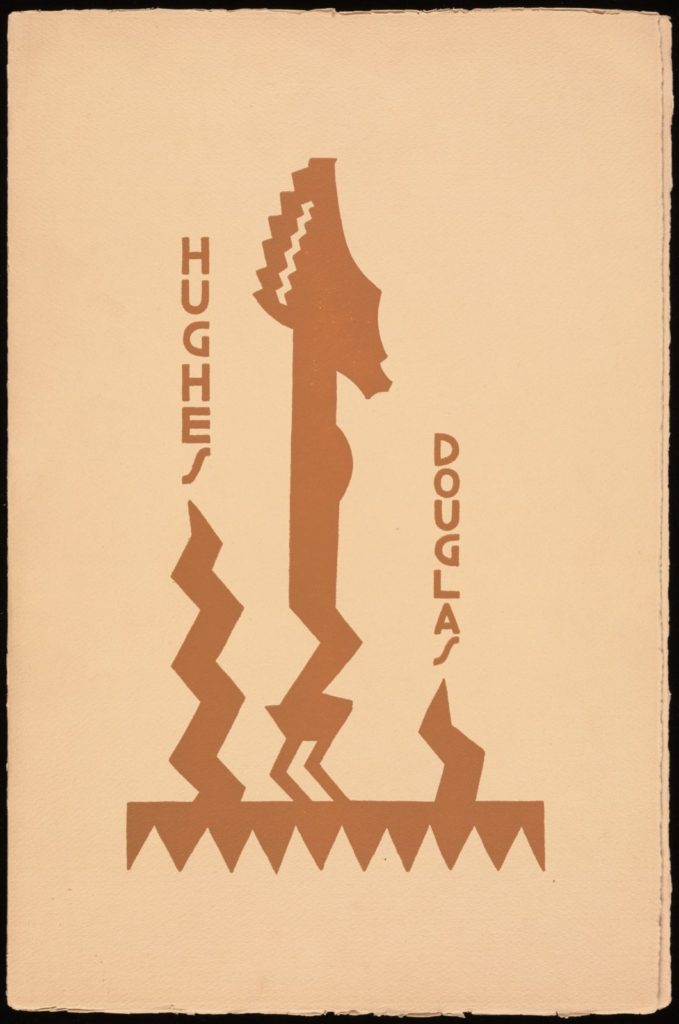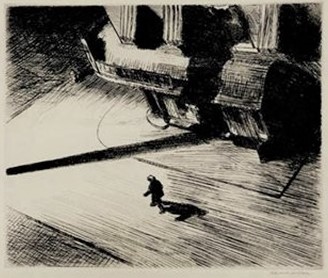 As a subscription incentive in 1921, The New Republic magazine published and sold Six American Etchings, a portfolio of fine art prints by major American artists including John Marin, Edward Hopper [left], and others (Graphic Arts GA 2007.01456).
When Forbes Watson took over as editor of The Arts magazine in 1923, he also published several portfolios of contemporary fine art prints (four appear in OCLC) under the series title The Arts Portfolio Series. Both these series are now found in the print departments of major American museums.
Opportunity: A Journal of Negro Life editor Charles S. Johnson offered several promotions to his readers, beginning in December 1925 with a small advertisement that read "What could be a more welcome Christmas gift than The Book of American Negro Spirituals."  Edited by James Weldon Johnson, the volume included 61 spirituals with arrangements by J. Rosamond Johnson and Lawrence Brown. No images are provided and no extra subscription accompanied the purchase.
The second "Opportunity special" was advertised in the December 1926 issue as a deluxe portfolio of six poetry broadsides with text by Langston Hughes and off-set lithographs by Aaron Douglas, each of which had appeared in the pages of the October issue. They were marketed as the Opportunity Art Folio [portfolio cover above] and thanks to the Beinecke Library, they can be seen in digital surrogates here: http://beinecke.library.yale.edu.ezproxy.princeton.edu/dl_crosscollex/brbldl_getrec.asp?fld=img&id=15947286 . This is how they appeared originally: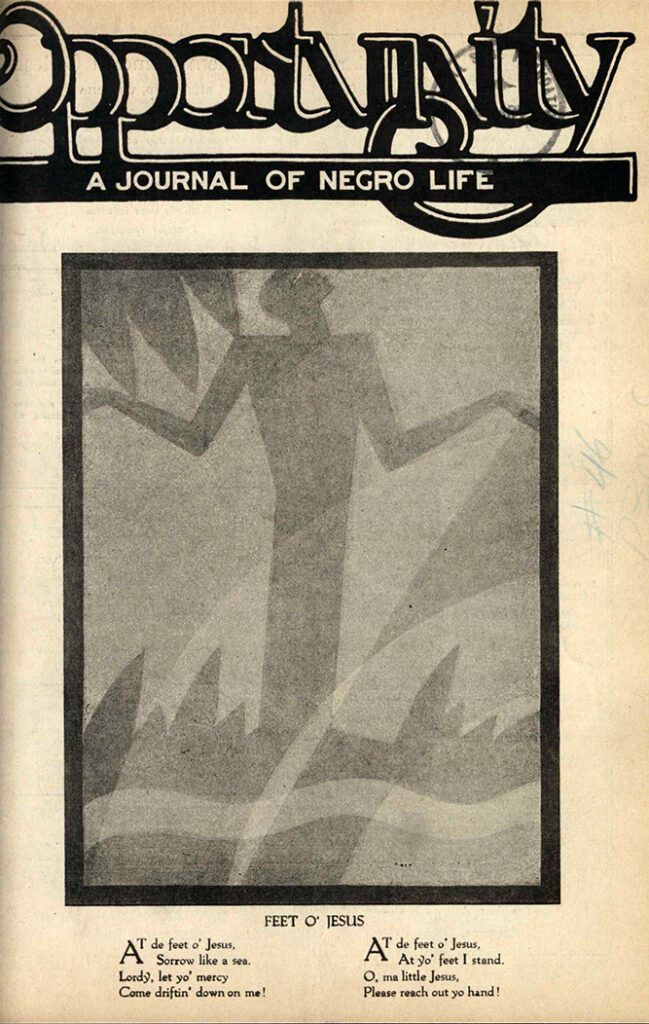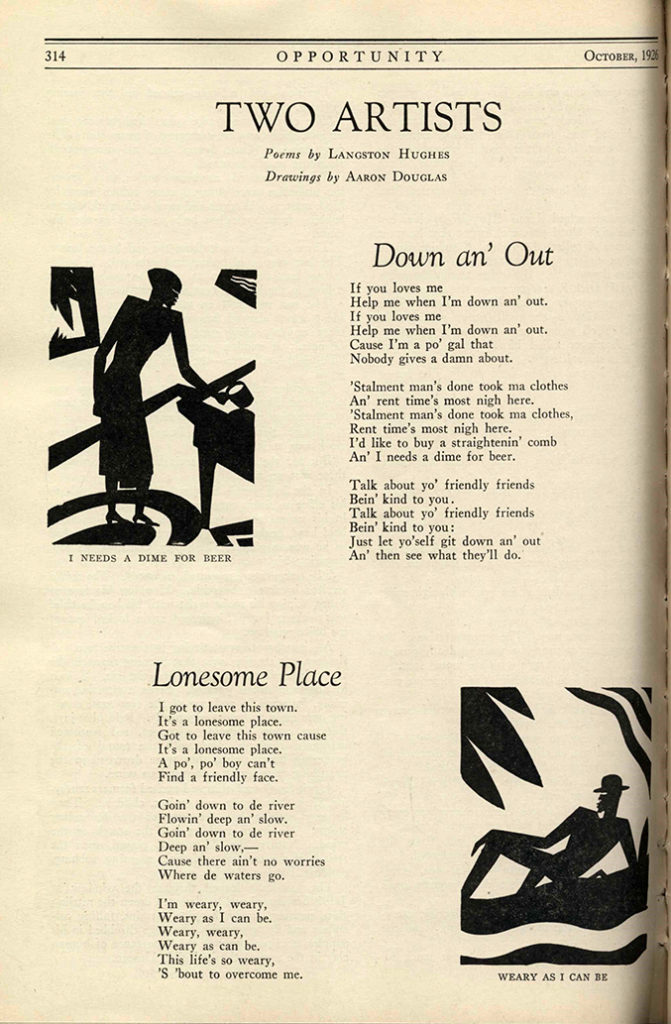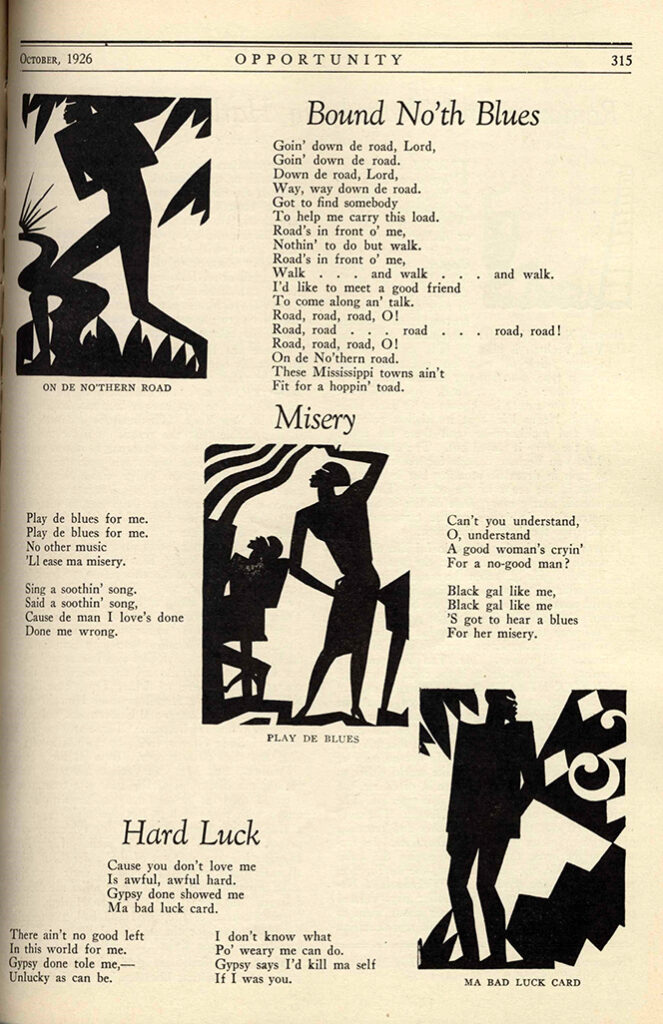 Later, published as: Langston Hughes (1902-1967) and Aaron Douglas (1899-1979), Six Poems (New York: Opportunity [Johnson], 1926) 6 leaves in portfolio.
The first poem, "Misery," is accompanied by "Play De Blues."
The second poem, "Down an' Out," joins "I Needs A Dime For Beer."
The third poem, "Lonesome Place," is together with "Weary As I Can Be."
The fourth, "Bound No'th Blues," joins "On De No'thern Road."
The fifth, "Hard Luck," is with "Ma Bad Luck Card."
The sixth poem, "Feet o' Jesus," accompanies an untitled print.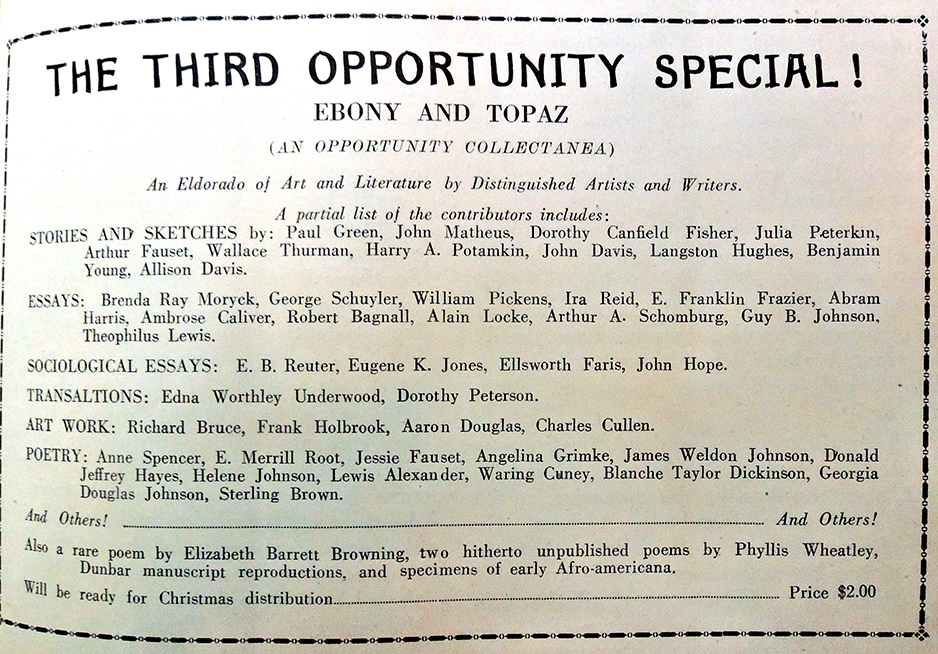 The "Third Opportunity Special!" listed on the title page of the December 1927 issue was the small book entitled Ebony and Topaz (An Opportunity Collectanea). An Eldorado of Art and Literature by Distinguished Arts and Writers, selling for $2.00. Guaranteed to be ready for Christmas, it was to include two hitherto unpublished poems by Phyllis Wheatley, artwork by Richard Bruce, Frank Holbrook, Aaron Douglas, and Charles Cullen, along with stories, sketches, and poems by approximately 40 writers.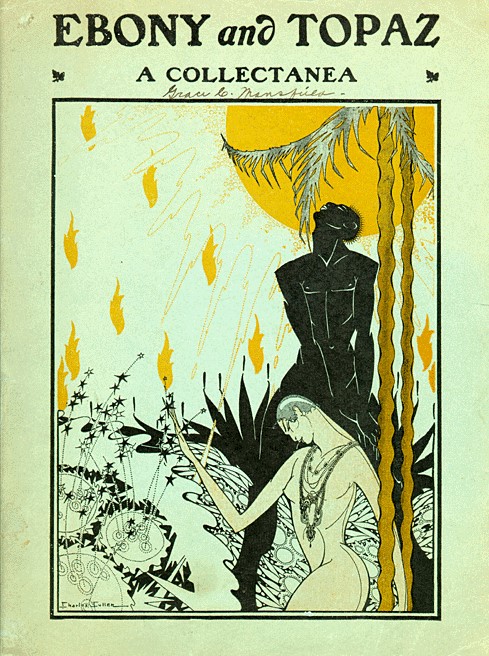 By 1928, the only special Christmas offer was a handsomely bound copy of Who's Who in Colored America for $10, which would also get you a year's subscription to Opportunity. Unfortunately no library in OCLC mentions a copy with a special binding.