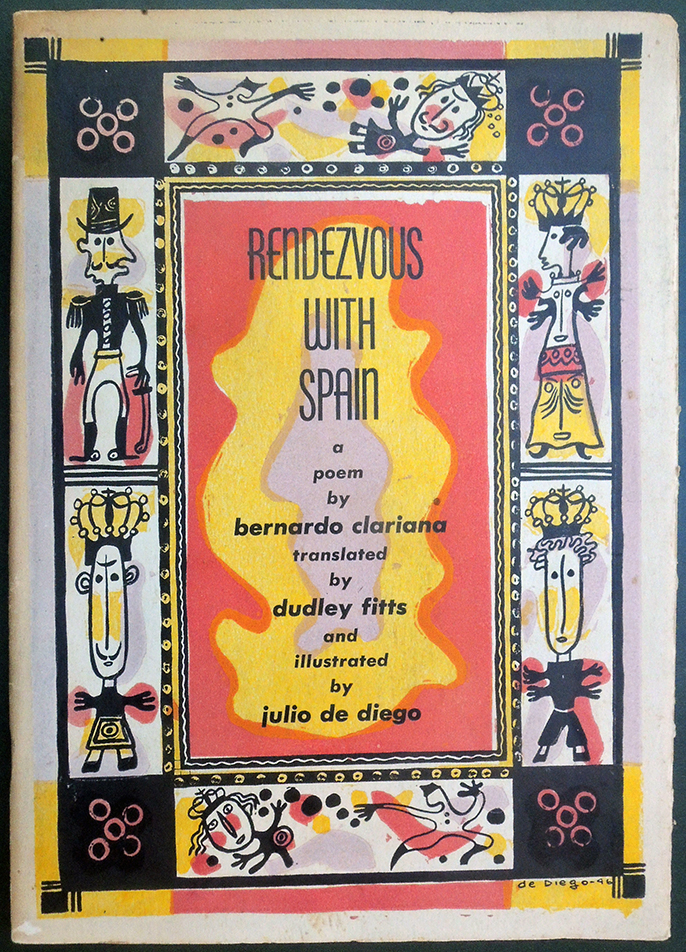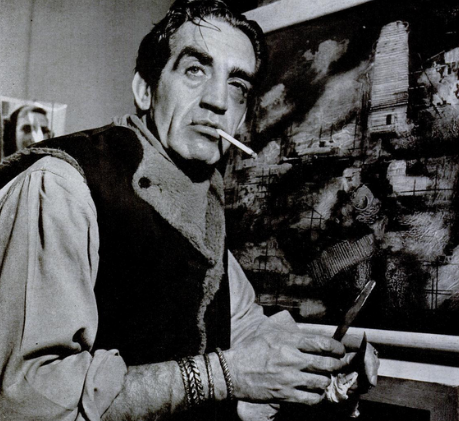 At the age of seventeen, Julio de Diego (1900-1979) mounted his first exhibition in a gambling casino, and went on to paint sets for the Madrid Opera company, dance in the chorus behind Nijinsky at the Ballet Russe, fight in North Africa, emigrate to the United States where he exhibited with the Surrealists in New York and Chicago, married the burlesque queen Gypsy Rose Lee (among others), and became an expert cook.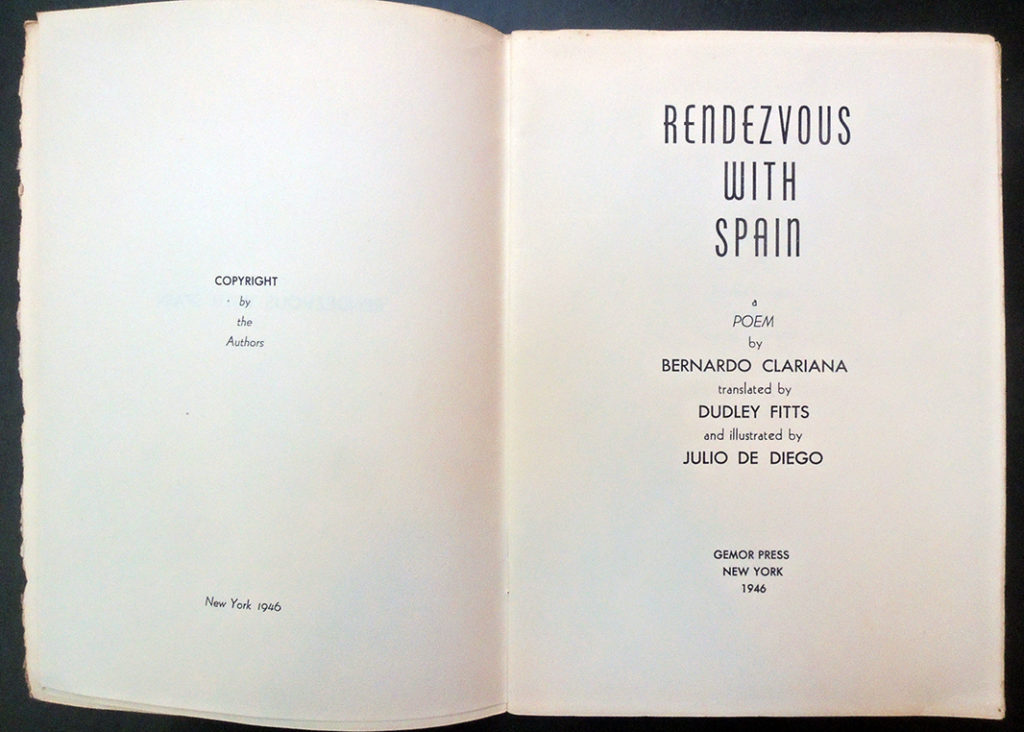 "He came to this country from Spain in 1924 with exactly 25 cents," noted his obituary in The New York Times. "He spent a dime for a ride to the top of the Woolworth Building (then the world's tallest) and merrily flung the other 15 cents to Manhattan's skyline. 'I wanted to start from scratch,' he explained." –"Julio de Diego, 79, Artist Who Also Was an Actor," New York Times August 24, 1979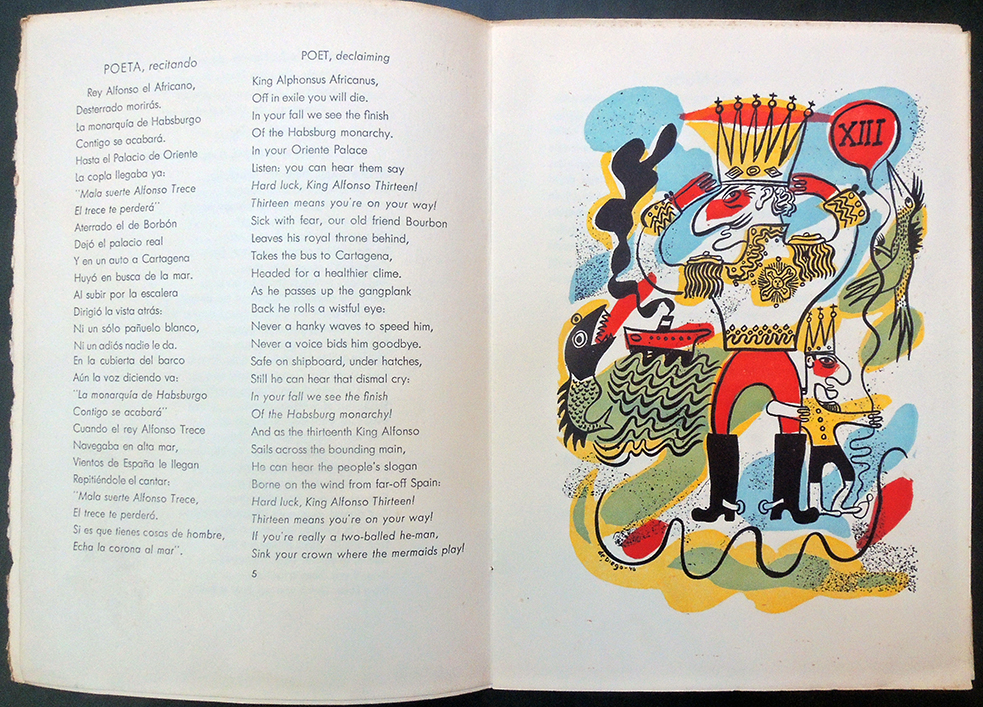 In 1946, when De Diego illustrated the poem Rendezvous in Spain by Bernardo Clariana Pascual (1912-1962), their publisher Gemor Press had already moved from MacDougal to 13th Street. Anaïs Nin and Gonzalo More, the owner/operators hoped to turn Gemor into a larger commercial studio and so, published five limited-edition books that year: A Child Born Out of the Fog by Anaïs Nin; Moods and Melodies by Henriette Reiss; Mujer, Estados Unidos de América: poema radiofónico by Tana De Gámez; Nine Desperate Men by C. L. Baldwin; and Rendezvous with Spain by Clariana and de Diego.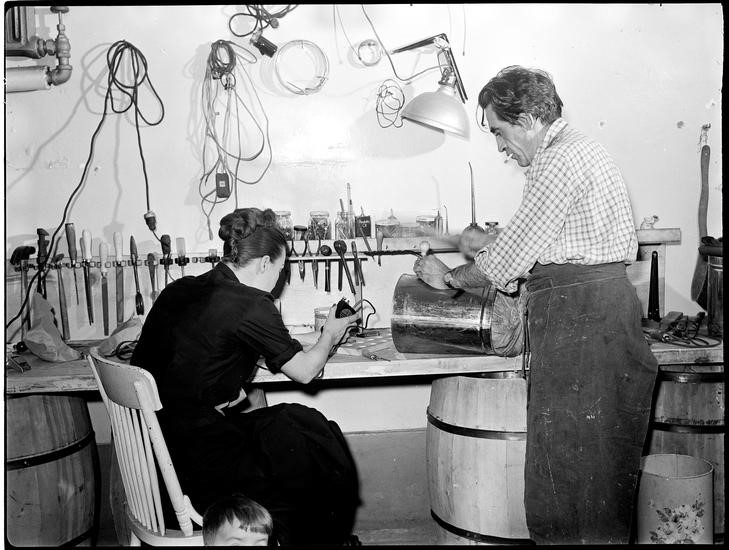 Gypsy Rose Lee and Julio de Diego, Life magazine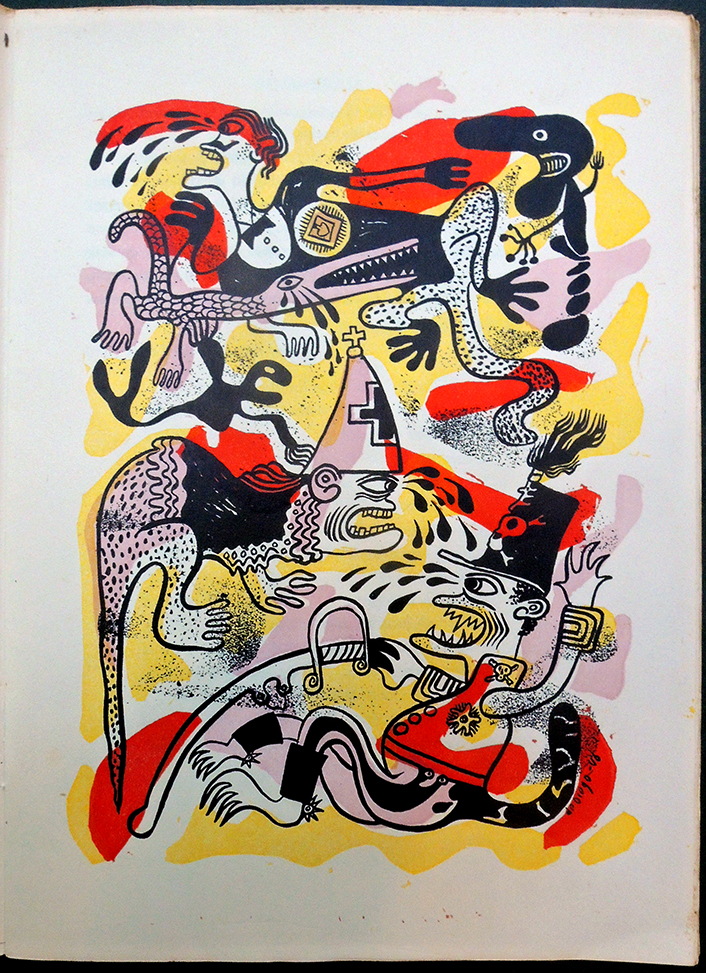 Nin wrote in her journal on April 19, 1944:
"Today the machines were moved to 17 East 13th Street. It is to be called the Gemor Press. Gonzalo is active, excited, transformed. His pleasure gives me pleasure. …Tremendous labor, the installation of the press, the work with electricians, window cleaners, movers, packers, packing and unpacking, transferring twelve trays of type into type cases. We are counting paper, beginning to work on engravings (the edition will only have nine engravings instead of seventeen), unpacking twelve boxes of paper, books, plates, tools, etc., buying a scrap basket, bulbs, blotters, files, pasting Gonzalo's work in a scrapbook to show clients. It was all done in one week." –Nin, Anaïs. Mirages: The Unexpurgated Diary of Anaïs Nin, 1939–1947, edited by Paul Herron, Ohio University Press, 2013.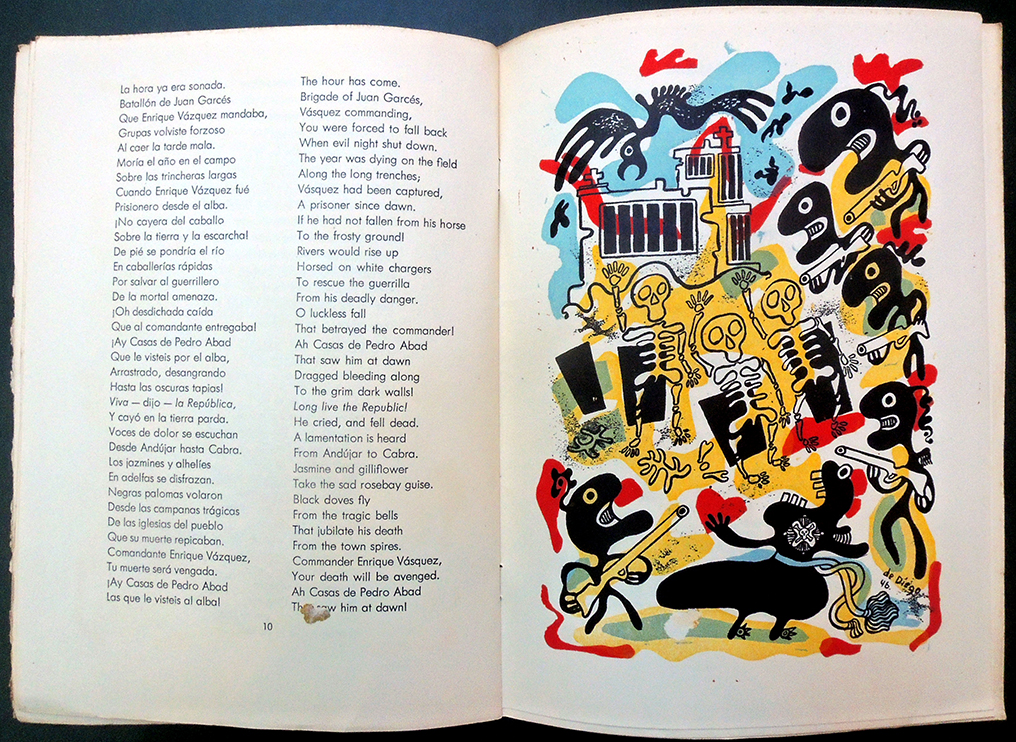 Bernardo Clariana (1912-1962) left Havana in 1942 for a position at Middlebury College in Vermont, where he continued to write Spanish language poetry. Unfortunately, he drowned on a beach on the French Riviera at the age of 50. Nin and More published two volumes of his poetry, Ardentissima cura translated by Dudley Fitts in 1944 and two years later, Rendezvous with Spain also translated by Fitts and illustrated by Julio de Diego.