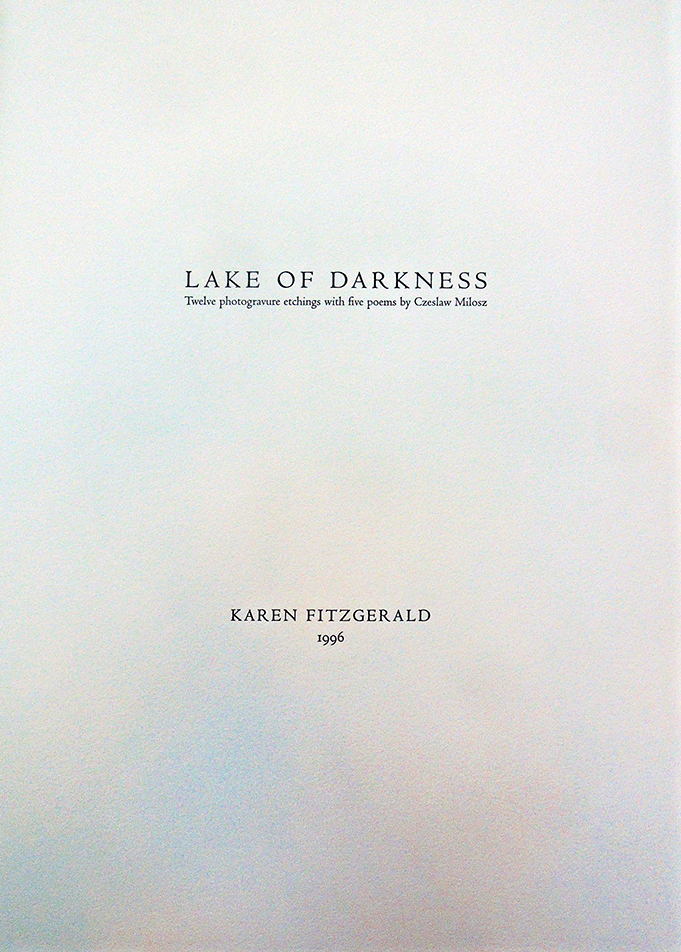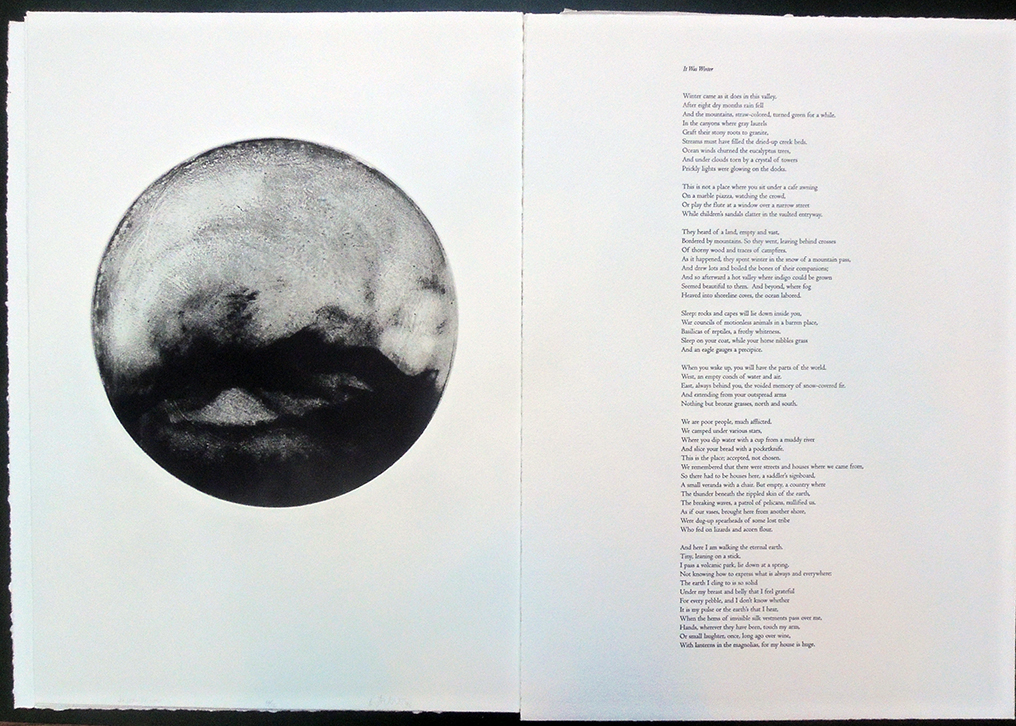 Karen Fitzgerald, Lake of Darkness: Twelve Photogravure Etchings with Five Poems by Czeslaw Milosz ([New York]: Karen Fitzgerald, 1996). Copy 10 of 12. Gift of the Kohler Foundation. Graphic Arts Collection 2020- in process
Abstract:, "Lake of Darkness was created as a response to Czeslaw Milosz's poetry and what it means to be in the earth, to be embedded within the landscape. The structure of Milosz's poetry has a deep resonance for me. He evokes the individual, specific, and granular experience of being of the earth. His work also connects historical aspects of this sense with the physical experience of consciousness. When he labels the earth a 'lake of darkness' for creatures who are not winged—the ones that can lift themselves out and above—he offers a landscape that has meaning for all of us. Milosz's poetry offers a transformational language that I have brought into visual form. The natural world beckons to all of us if we slow down, listen, look, recall. The details emerge slowly and delicately, like the smell of linen drying on a clothesline. This project is a way of bringing that hyperawareness forward as a kind of re-knowing. The world is, after all, a Lake of Light. The darkness serves to make the light more defined, even more exceptional."–Artist's statement (https://fitzgeraldart.com/lakeofdarkness/)
"12 photogravure etchings printed by the artist on Somerset textured white, 300 grams, in an edition of 12 impressions plus 3 artist's proofs. Plates by Lothar Osterberg, New York. Type was set in Centaur printed letterpress son Somerset textured white, 300 grams, by Leslie Miller at The Grenfell Press, New York. Tray case was made by Claudia Cohen, bookbinder, Easthampton, Massachusetts."–Colophon.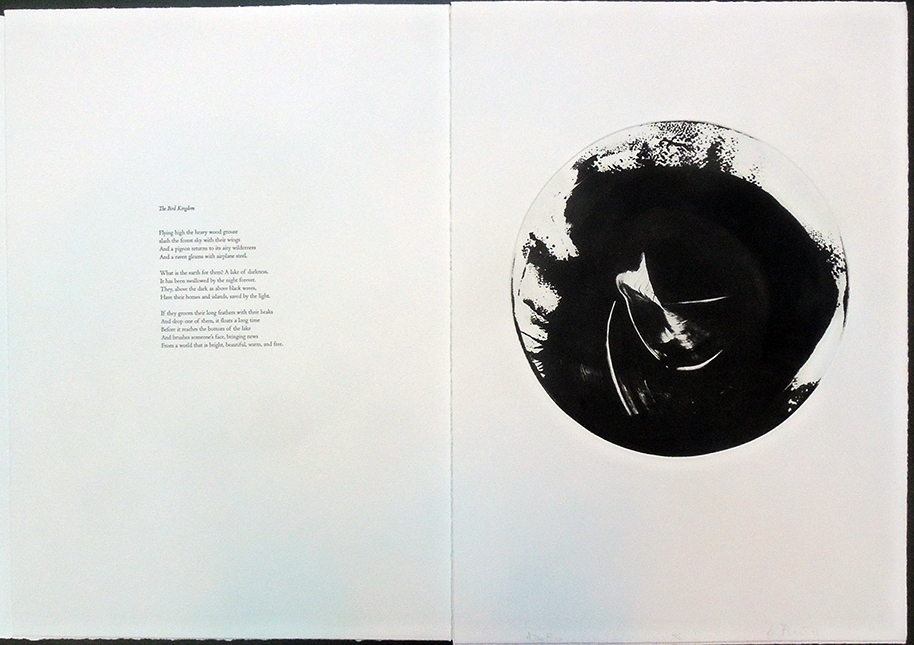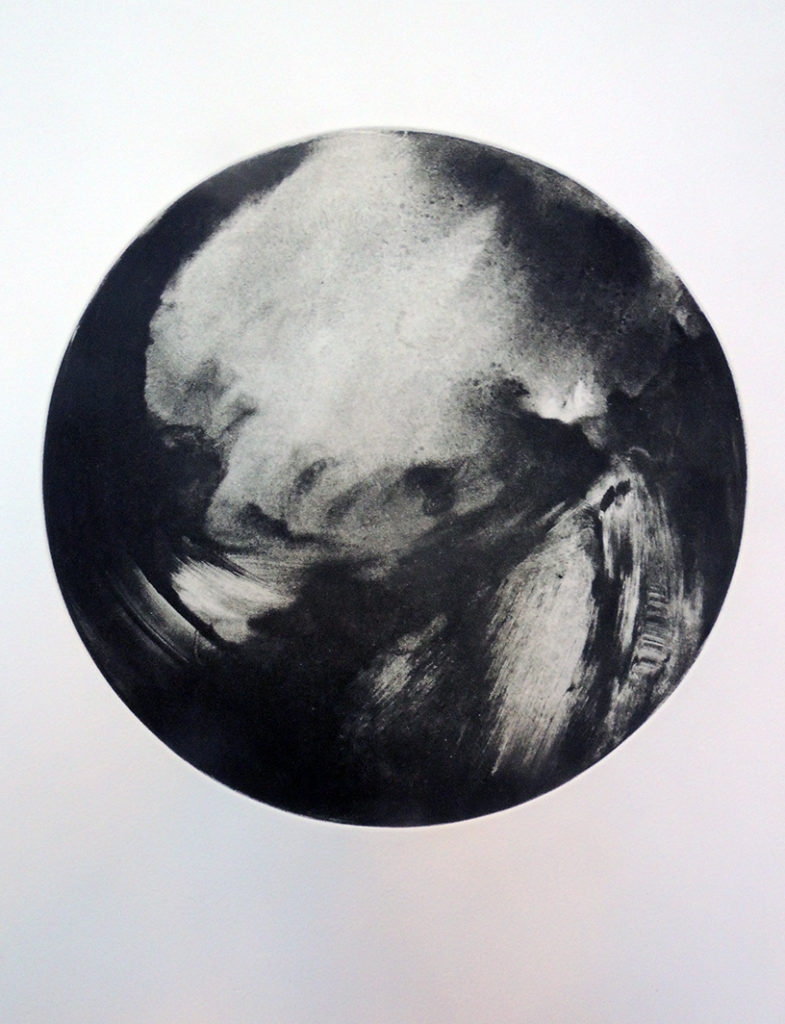 Five poems by Czeslaw Milosz: The bird kingdom ; On prayer ; It was winter ; On angels ; An appeal.
It was winter (a selection)
Winter came as it does in this valley.
After eight dry months rain fell
And the mountains, straw-colored, turned green for a while.
In the canyons where gray laurels
Graft their stony roots to granite,
Streams must have filled the dried-up creek beds.
Ocean winds churned the eucalyptus trees,
And under clouds torn by a crystal of towers
Prickly lights were glowing on the docks.
This is not a place where you sit under a café awning
On a marble piazza, watching the crowd,
Or play the flute at a window over a narrow street
While children's sandals clatter in the vaulted entryway.