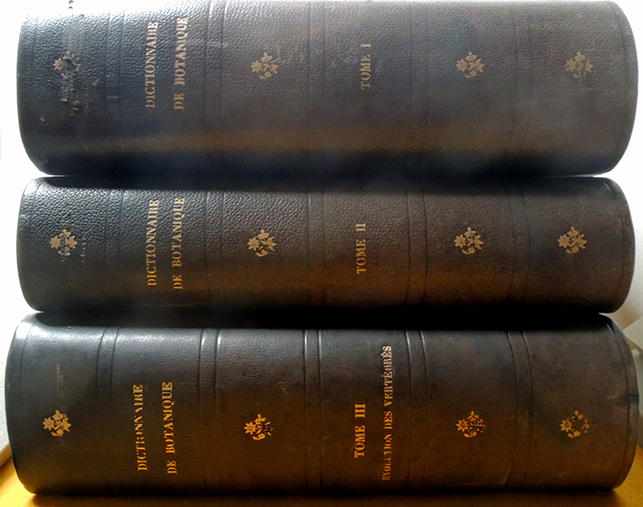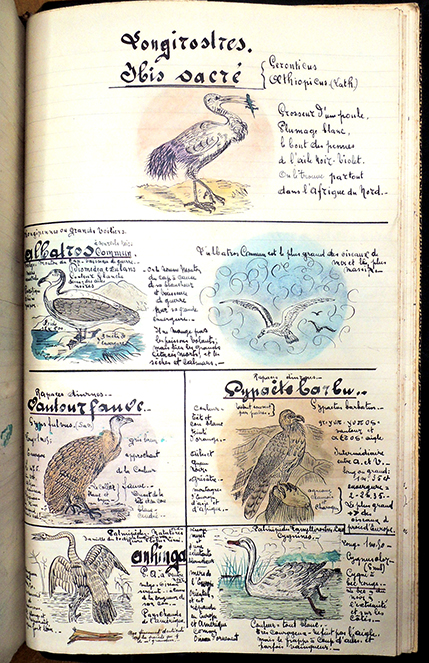 Dictionnaire de botanique: 3 vols, folio (340 × 200 mm), containing a total of more than 1200 leaves (Belgium?, ca. 1920s). Graphic Arts Collection 2020- in process
A few weeks ago, we posted some images from the massive four volume hand-drawn, hand-written tome by an unknown amateur scientist. https://graphicarts.princeton.edu/2020/09/08/dictionnaire-botanique-or-livre-dartiste-take-your-pick/ Today, we post a few more specifically from the unique, three volume set labeled Dictionnaire de botanique.
Assumed to be the life work of a Belgian naturalist, this extraordinary collection documents and illustrates animal and plant biology, fossil records, cell growth, poisonous plant and germ genealogy, human evolution, insect patterns, and more.
Should it be studied for its scientific presentations? Is it worth the time it would take to research the 1,200 pages of French text and images? Does it make legitimate claims for or against Darwin and other experts? We will continue to share this material, in the hope that someone will recognize its sources or present new theories on its creation.