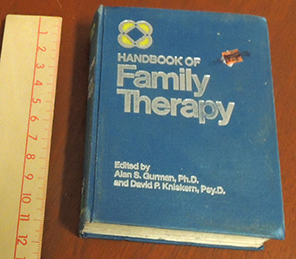 The unpacking and opening of this new acquisition has been documented below to avoid any misunderstandings with our reading room or the reading public. Seen here is the latest in a continuing series of deluxe limited editions published for the Library Council of the Museum of Modern Art under its editor May Castleberry.
Over the past two years Charles LeDray, an artist known for creating collections made up of a multiplicity of carefully crafted and often very small objects, produced a collection of 177 unique "used" miniature books and this week, the Graphic Arts Collection received its unique edition of LeDray's Book Ends.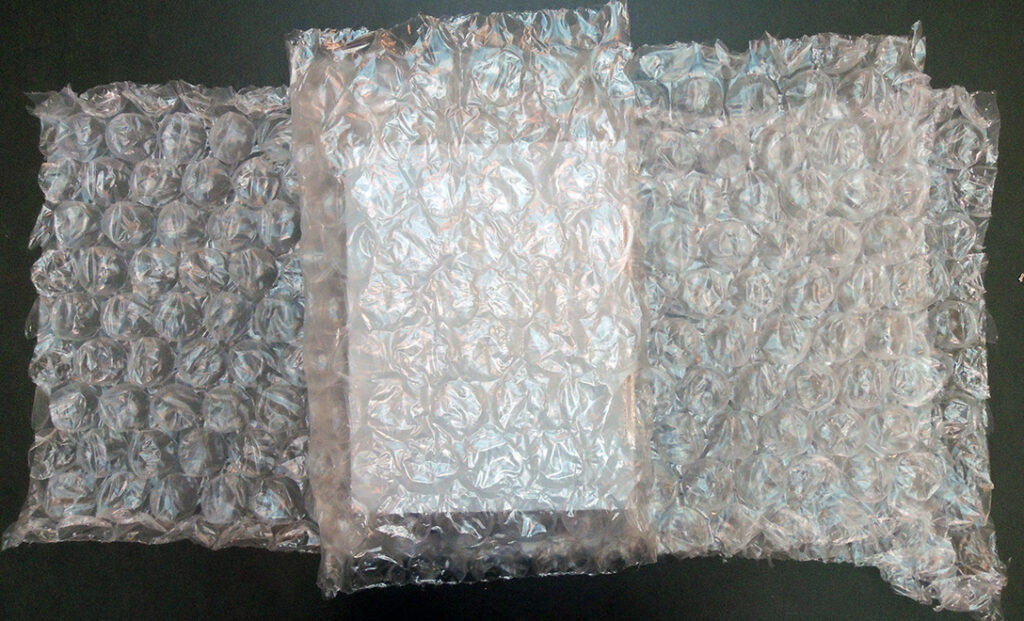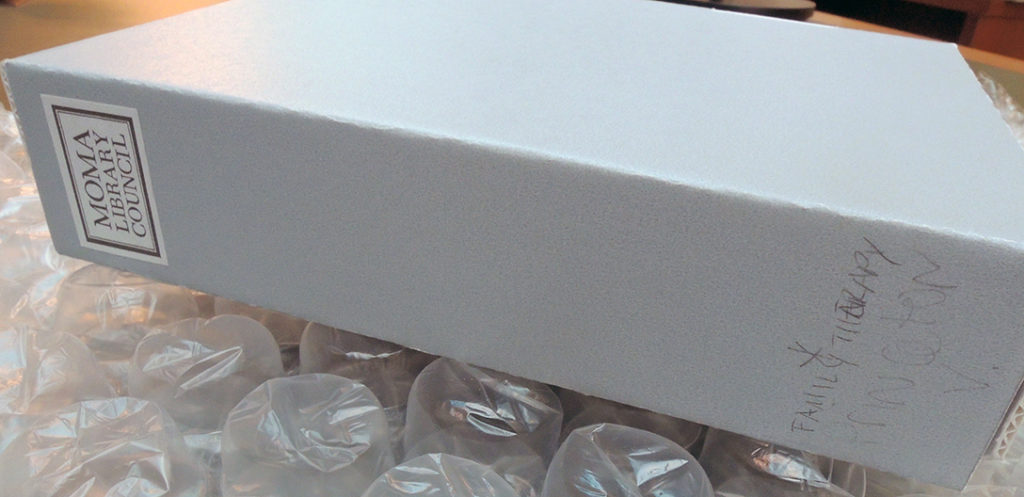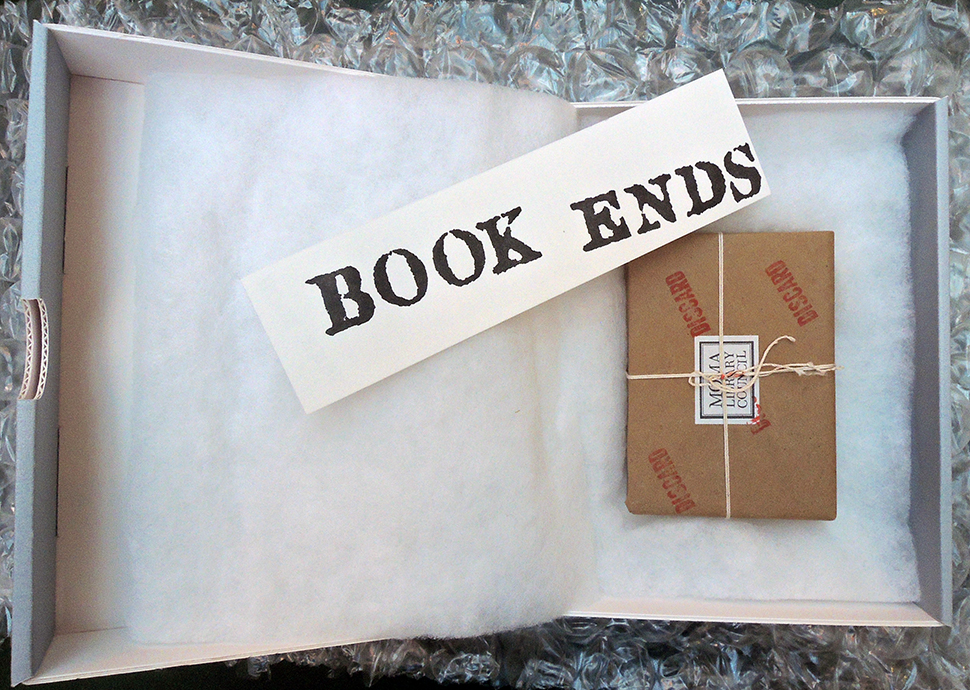 Writing for the New Yorker, Peter Schjeldahl observed, "The bite-size world of LeDray's miniature sculptures is the real world scaled to thought—which, of course, must be compact enough to fit into our crowded skulls. . . . Beyond the irresistible "wow" factor of LeDray's workaholic perfectionism, there's a profound delight in grasping the quiddity of a specific mop or a lonesome cinder block. Even when the works are fanciful . . . they have the obduracy of righteous Minimalism, defying associations with the cute or the twee." —https://www.newyorker.com/goings-on-about-town/art/charles-ledray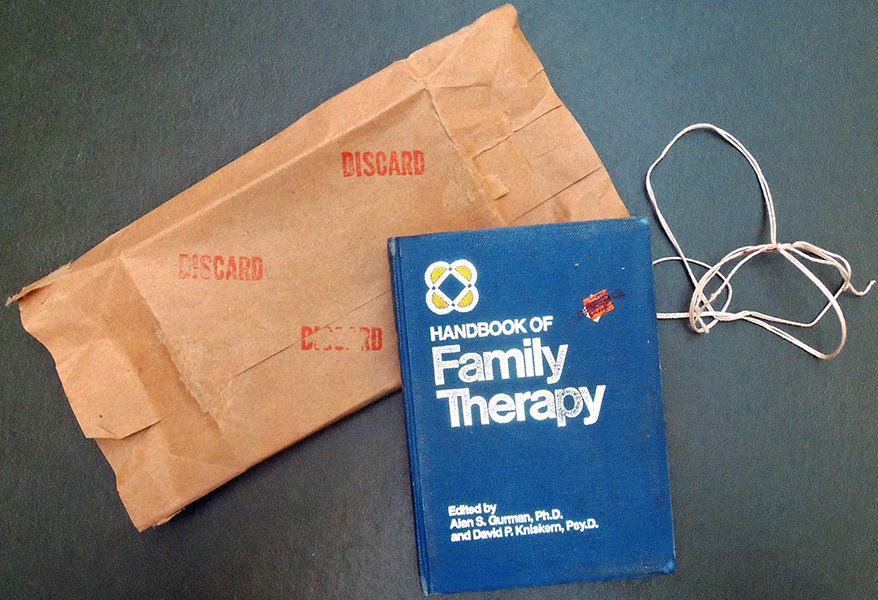 Here is a description from MoMA: "LeDray's volumes are miniaturized, abridged, and altered versions of eighteen used books that the artist found in secondhand shops, yard sales, or on the streets of New York and his own library. The list of eighteen . . . recall and reveal the multiple histories and fragile aspirations and creations of another era. The artist's constructed artifacts, seemingly marked by the passage of time, illuminate the journey of a set of books through the twentieth and twenty-first centuries.
. . . To create miniature ephemera to be placed in each volume, he made over 1,500 drawings based on old bookplates, library cards and other printed or drawn pieces of his own invention that might have been inserted in a forgotten book. These pieces were printed by hand-letterpress by the Grenfell Press and by Peter Kruty Editions in Brooklyn.
. . . Each of these hand-sewn volumes measures less than four by five inches. Some are bound in cloth, some in paper; in all cases their covers have been foil stamped to replicate the covers of the original books. Working from LeDray's drawings and mostly using letterpress, Miller and Ewing at the Grenfell Press, with the help of Peter Kruty Editions in Brooklyn, New York, printed over 1,100 pieces of ephemera, each unique."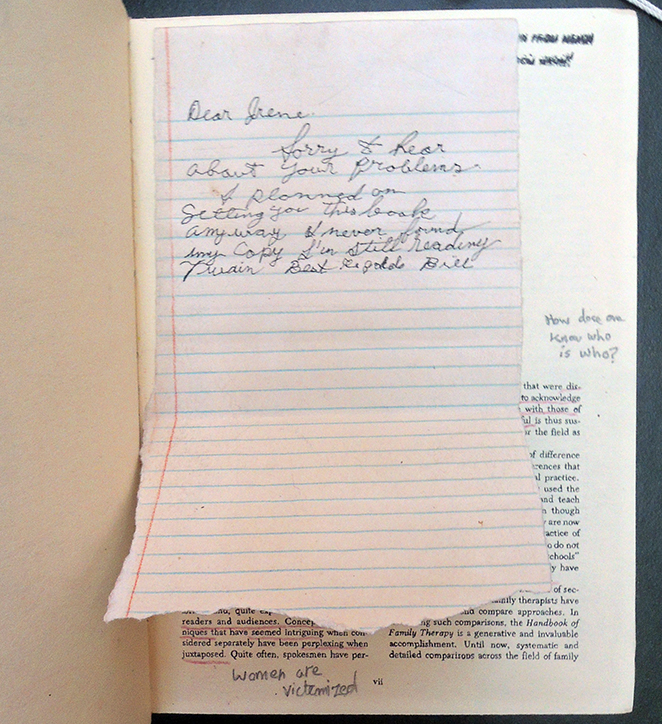 Of the 177 volumes, most of which went to the members of the Library Council, to libraries, and to the artist, 18 copies were set aside to make a unique sculptural set of 18 unique volumes as a gift from the artist to The Museum of Modern Art.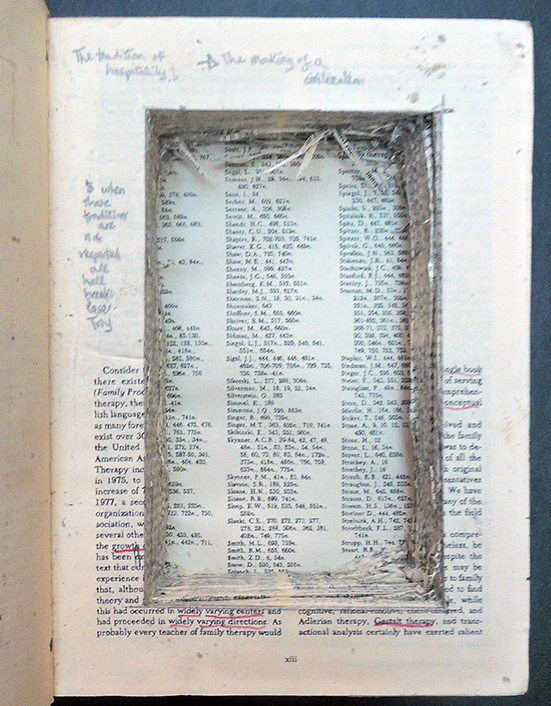 Read more about Charles LeDray:
https://www.icaboston.org/exhibitions/charles-ledray-workworkworkworkwork
http://www.artnet.com/magazineus/reviews/kley/charles-ledray-at-whitney-museum1-7-11.asp
https://www.speronewestwater.com/exhibitions/charles-ledray/installations
https://www.youtube.com/watch?v=D8a5gXYzK2A
http://www.nyartbeat.com/event/2019/3DA3
https://www.peterfreemaninc.com/exhibitions/charles-ledray/press-release