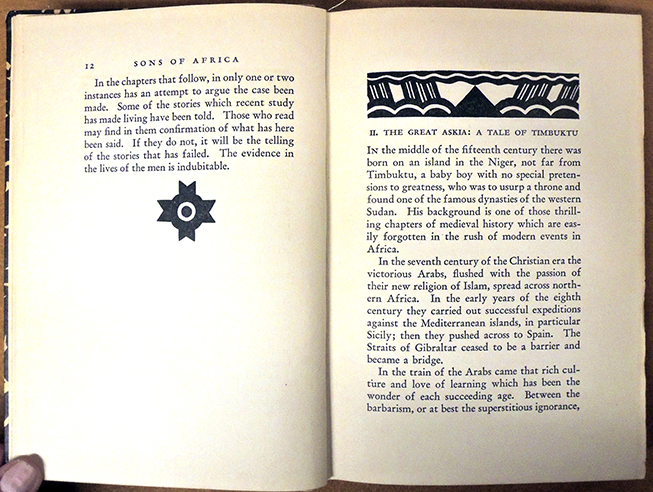 The designs created by Aaron Douglas (1899-1979) for Georgina A. Gollock's Sons of Africa (New York: Friendship Press, 1928) are simple and refined but add enormously to the beauty of the book's first edition. Gollock compiled this collection of biographies of notable Africans, "including kings and chiefs of pre-modern times, characters of the early nineteenth century when Africa was coming to know the West, and recently living Christian leaders." In the 19th century, the Sons of Africa was an abolitionist group composed of prominent Africans living in Britain, including Olaudah Equiano.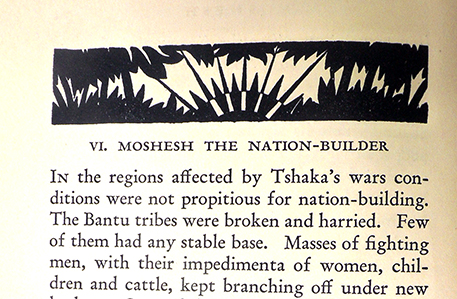 Chapters include: The discovery of the sons of Africa. The great Askia; a tale of Timbuktu. Osai Tutu Kwamina; from Kumasi to the coast. A Nigerian romance; the career of Bishop Crowther. Tshaka the Zulu; a black Napoleon. Moshesh the nation-builder. Khama the Good. Sir Apolo Kagwa; from page to prime minister. Where three continents meet; the life work of J.E. Kwegyir Aggrey. Men of affairs. Evangelists, pastors, teachers. Among the prophets. Mothers of men.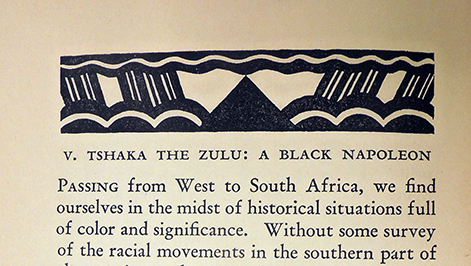 1928 was a pivotal year for Douglas, a pioneered the African-American modernism. He received a one-year Barnes Foundation Fellowship in Philadelphia, Pennsylvania, where he studied the painting and African art collection of Albert C. Barnes. It was also the year Douglas participated in the seminal College Art Association exhibition entitled "Contemporary Negro Art."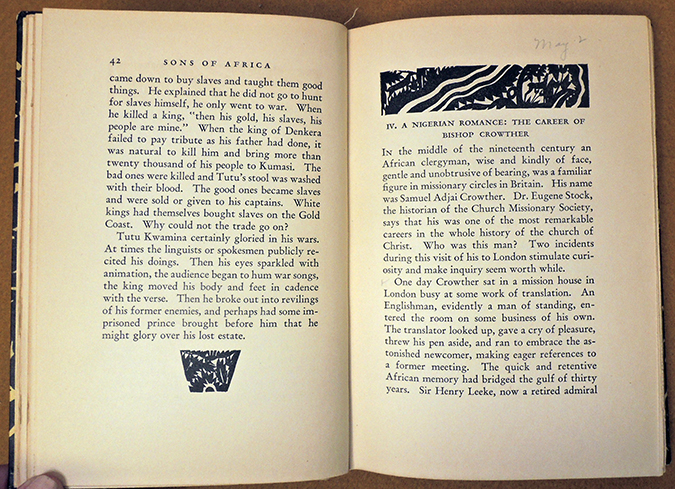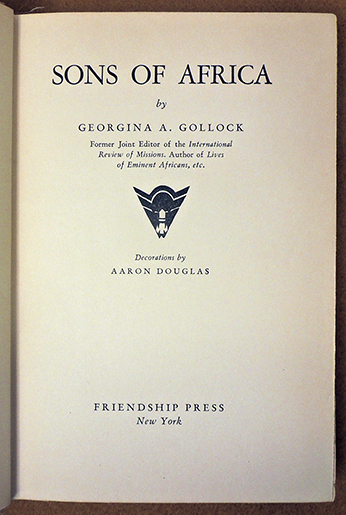 The book's publisher, The Friendship Press, was at that time a branch of the National Council of the Churches of Christ in the United States of America, which produced an international array of progressive books, including Blind spots: experiments in the self-cure of race prejudice by Henry Smith Leiper; India looks to her future by Oscar MacMillan Buck; Young Islam on trek by Basil Mathews; and Aggrey of Africa: a study in Black and white by Edwin William Smith.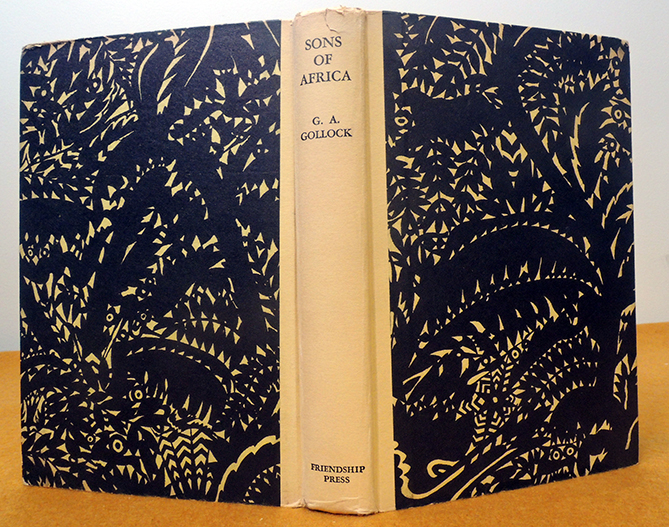 Princeton's copy also includes the dust jacket, which reproduces the design printed on the front and back covers.