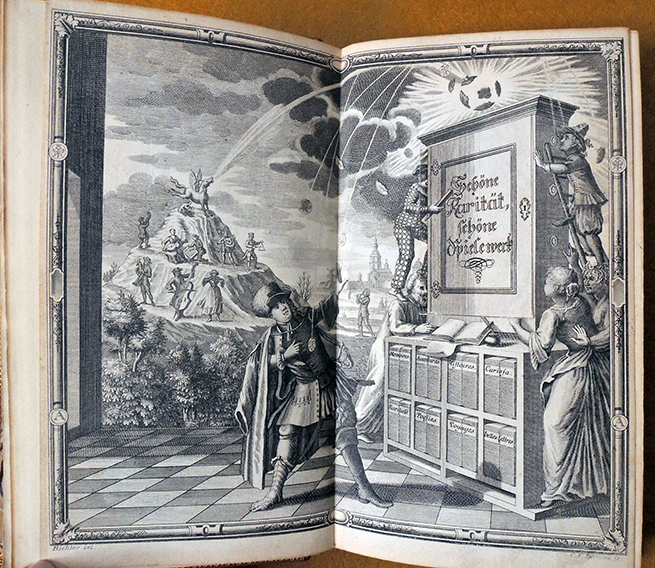 Open the cabinet door, inscribed "Schöne rarität, schöne spielewerk" (Beautiful rarity, beautiful game work), and you will see what others are viewing through the peep holes at the sides. This volume has two engraved plates with movable flaps, along with eight others engraved by Christian Friedrich Boetius, Johann Benjamin Brühl, and Georg Paul Busch after designs by David Richter.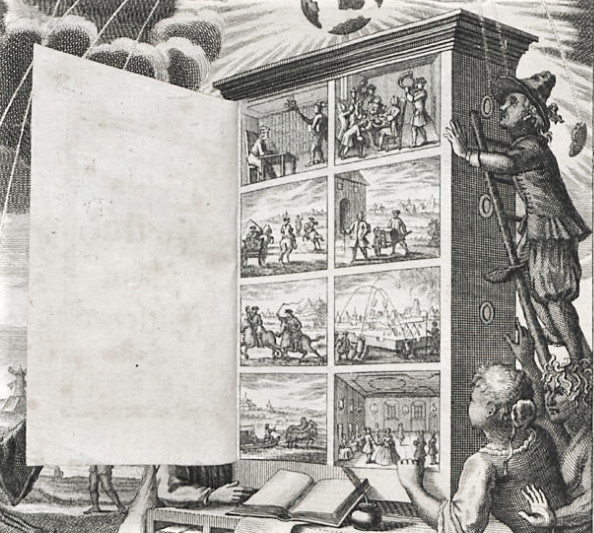 Later in the volume, two wide  tables open to let the viewer see inside the two tents, guarded by several antelope.
The stories are credited to Jean Chretien Toucement, the pseudonym for Johann Christian Trömer (1697-1756), a Franco-German dialect poet at the court of Augustus the Strong. The Oxford companion to German literature by Henry and Mary Garland describe the author: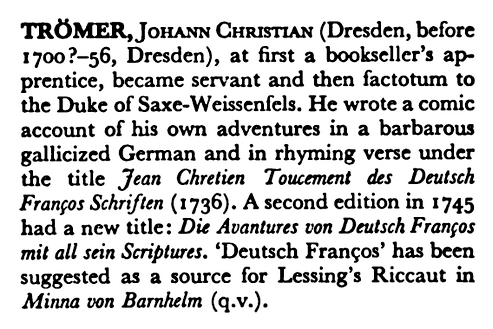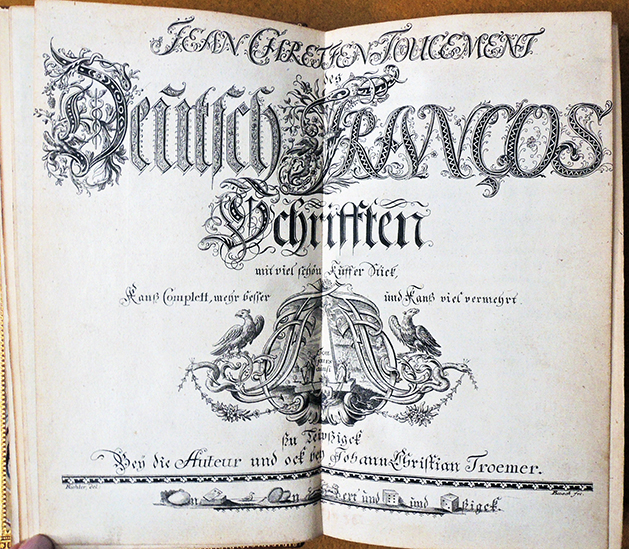 Jean Chretien Toucement des Deutsch Franc̦os schrifften, mit viel schön kuffer stick, kanss complett, mehr besser und kanss viel vermehrt. Leipssigck, Bey die auteur und ock bey Johann Christian Troemer [1736]. Graphic Arts 2020- in process.  Note the date written in a rebus at the bottom of the title page.
Princeton also holds the later 1745 edition, with many plates reprinted.