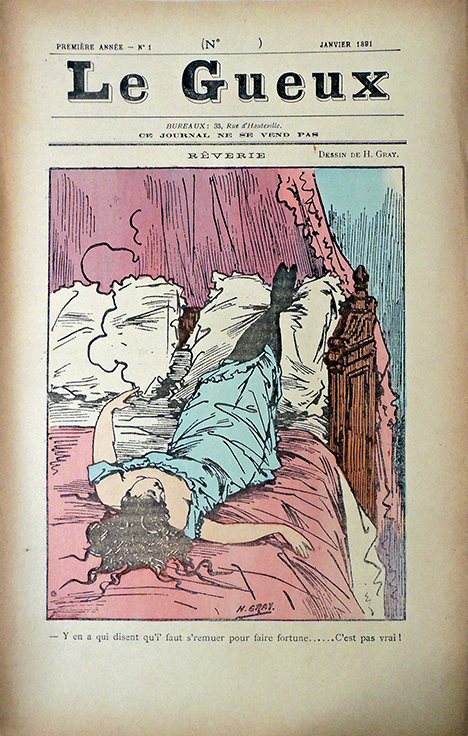 Eugène Héros (1860-1925) editor, Le gueux. January 1891-October 1892. Monthly. [Paris, 35, rue d'Hauteville: Gueux, 1891-92]. Graphic Arts Collection GAX 2020- in process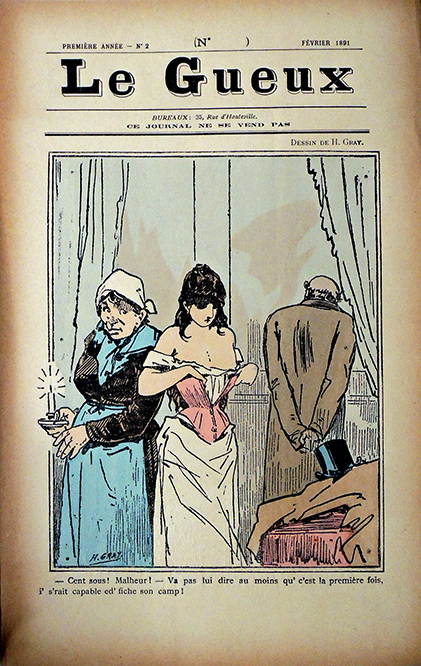 The Graphic Arts Collection recently acquired 16 individual fascicles, a complete run, of the short lived satirical monthly Le gueux (The Beggar), edited and printed by the lyricist Eugène Héros. A trained lawyer and member of Le chat noir, Héros later became managing director of the Théâtre du Palais Royal (1907-1910) and manager of La Scala (1914-1918). In between writing popular songs, he published the pamphlet Suppression de l'assistance publique (Paris: P. Andreol, 1890), followed by La partie de baccara: comédie-vaudeville en un acte, the first of many plays.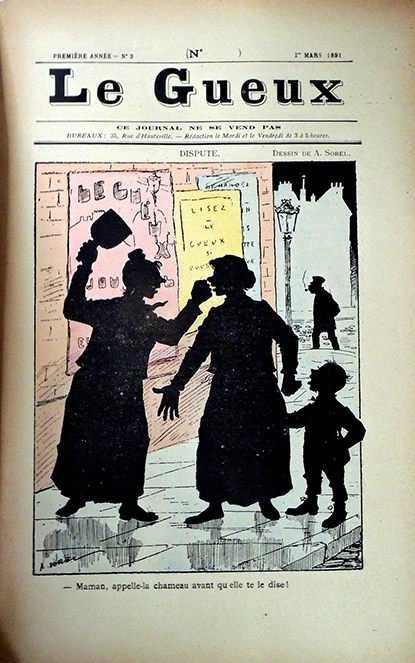 Each issue of Gueux has a singular color lithograph on its cover designed by H. Gray (Henri Boulanger 1858–1924), Jules-Alexandre Grün (1868–1938), Théophile-Alexandre Steinlen (1859-1923), Victor Sorel, Lilé, Jasmin, and Tzar. Number 9 has the a center fold by Steinlen, also seen on sheet music, titled Mon petit salé (My salted pork).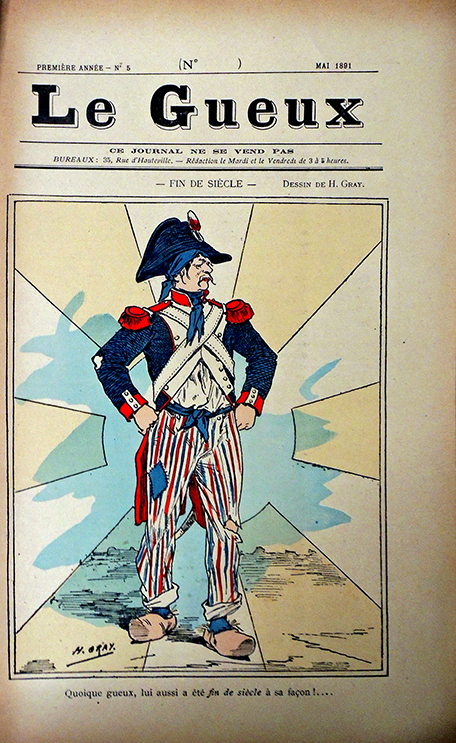 Also included in one issue is a subscription card and receipt card designed by H. Gray (Henri Boulanger 1858–1924).