"The entire Ragamuffin Parade Committee is heartbroken," wrote the 2020 committee, "that we will be disappointing so many children and, of course, their parents by not having this big, fun event along Third Avenue this year."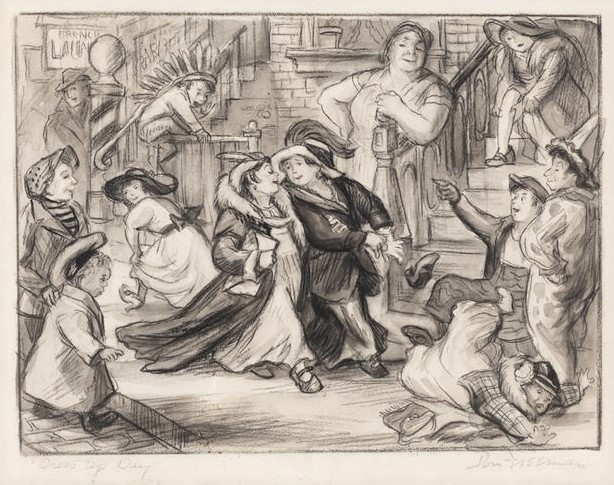 Don Freeman (1908-1978), Dress Up Day, ca. 1936. Lithograph.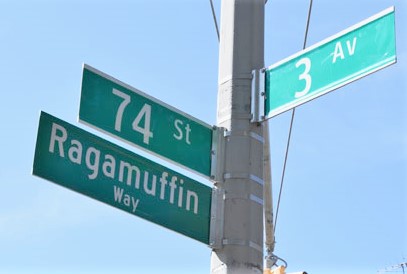 First held on Thanksgiving in 1870, American children would dress as beggars or street urchins and go door to door asking for candy and pennies. Eventually, uncontrolled begging was replaced with an annual costume parade. Last held in Manhattan around 1956, the parade was revived in Bay Ridge, Brooklyn, and continues along Ragamuffin Way each year (except during the present Covid 19 epidemic).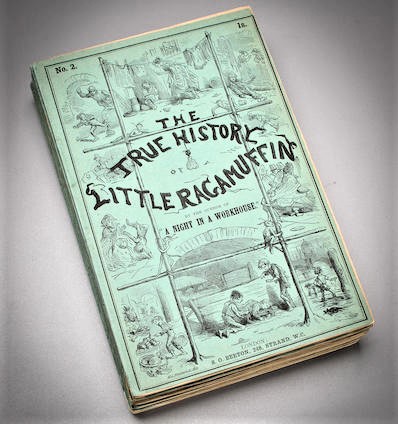 James Greenwood (1832-1929), The True History of a Little Ragamuffin (London: Ward, Lock, and Tyler, 1867). Not yet at Princeton University Library. See David Croal Thomson , Life and labours of Hablôt Knight Browne, "Phiz" (London, Chapman and Hall, 1884). Graphic Arts Collection oversize 2008-0463Q. 20-volume set, extra-illustrated with tipped-in works by Browne, including: etchings (some hand-colored); engravings; aquatints; lithographs; wood engravings; pencil drawings (some with added gouache); pen and ink washes; watercolors; one albumen photograph of a drawing; illustrated letters; and book covers.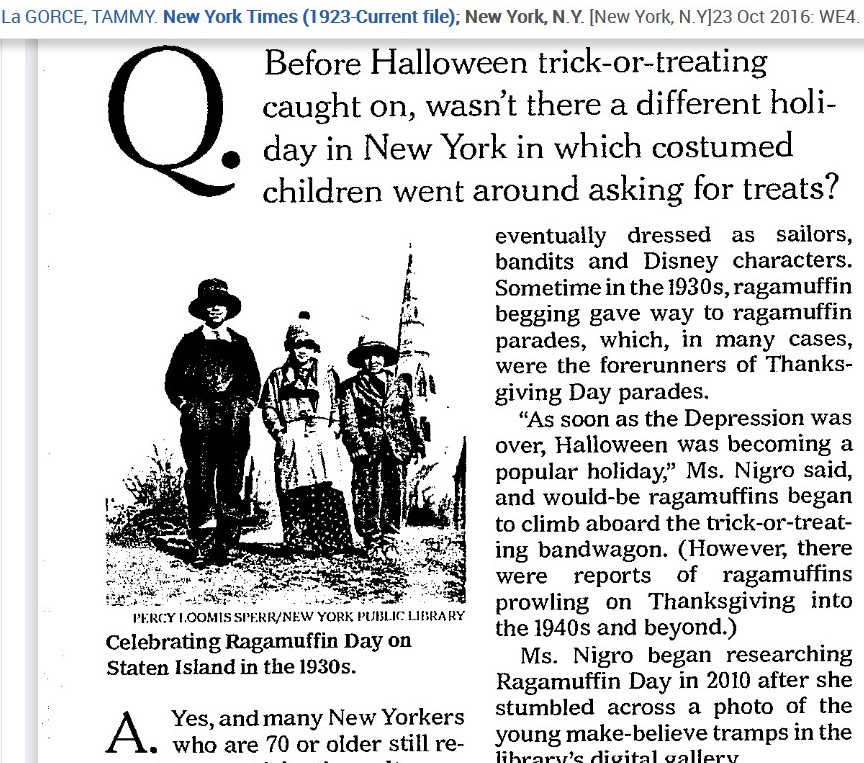 https://search-proquest-com.ezproxy.princeton.edu/docview/1830982791/B3CDF9747F384D93PQ/1?accountid=13314