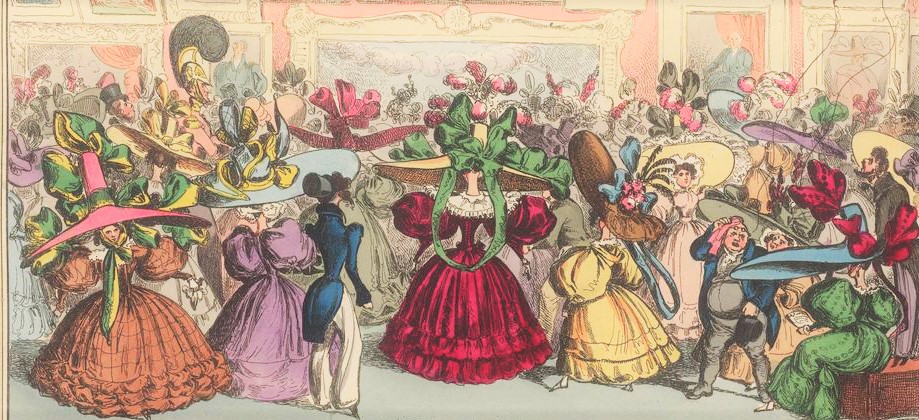 William Heath (1794-1840), We Have the Exhibition to Examine (Shakespeare Much Ado About Nothing) Paul Pry says, "ah if one could but see", ca. 1828. Hand colored etching. Graphic Arts Collection
included in:
Select collection of humourous engravings, caricatures &c. by various artists ; selected and arranged by Thomas McLean ([London]: Thomas McLean, [1827-1829]). Graphic Arts Collection Oversize 2013-0002E. Album of hand-colored caricature engravings created by various British artists. Most prints signed by William Heath; three signed by Robert Seymour (a.k.a. Shortshanks); one signed by Robert Cruikshank; one signed "M.E."; three unsigned. Entire album digitized: https://catalog.princeton.edu/catalog/7206565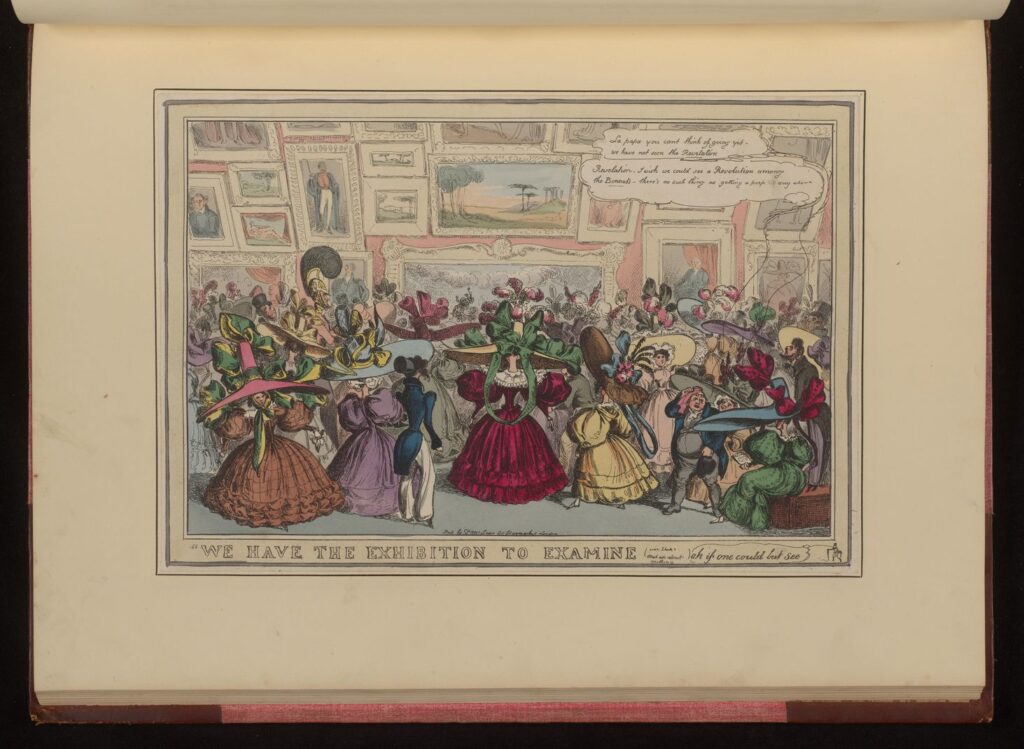 Much Ado About Nothing
Act 4, scene 2
DOGBERRY
Is our whole dissembly appeared?
VERGES
Oh, a stool and a cushion for the Sexton.
[A stool is brought in. SEXTON sits.]
SEXTON
Which be the malefactors?
DOGBERRY
Marry, that am I and my partner.
VERGES
Nay, that's certain; we have the exhibition to examine.
SEXTON
But which are the offenders that are to be examined? Let
them come before Master Constable.
DOGBERRY
Yea, marry, let them come before me.
What is your name, friend?
[BORACHIO and CONRADE come forward]
What's your name, friend?
BORACHIO
Borachio.
DOGBERRY
Pray, write down, "Borachio."—Yours, sirrah?
CONRADE
I am a gentleman, sir, and my name is Conrade.