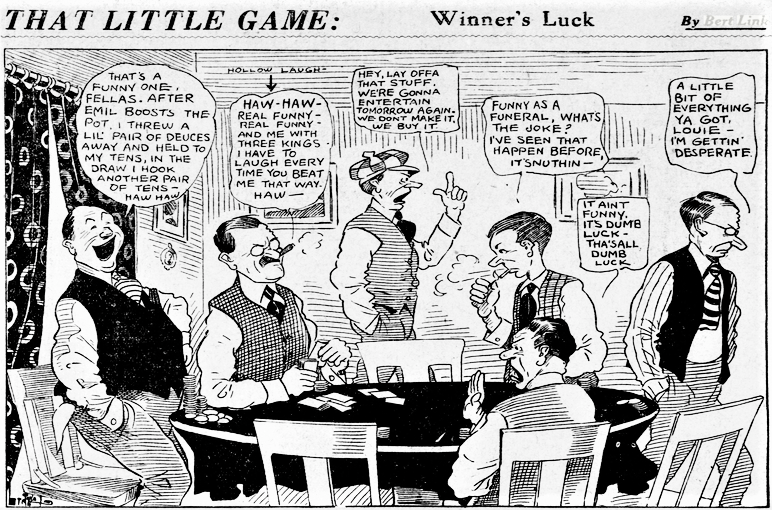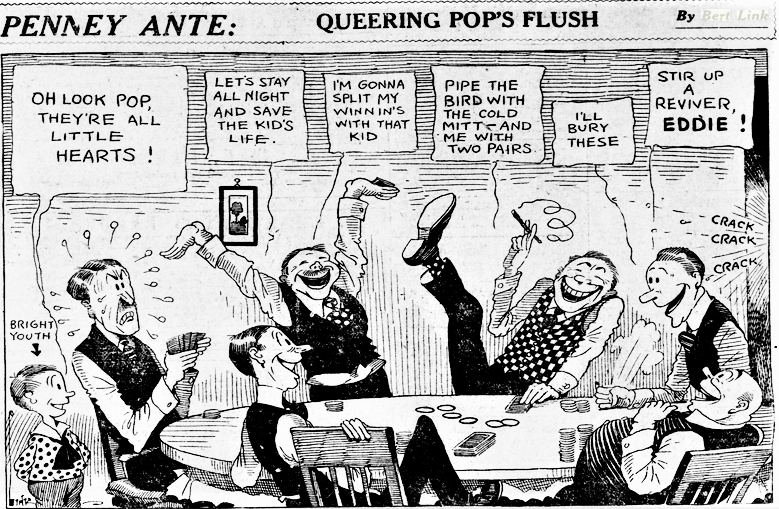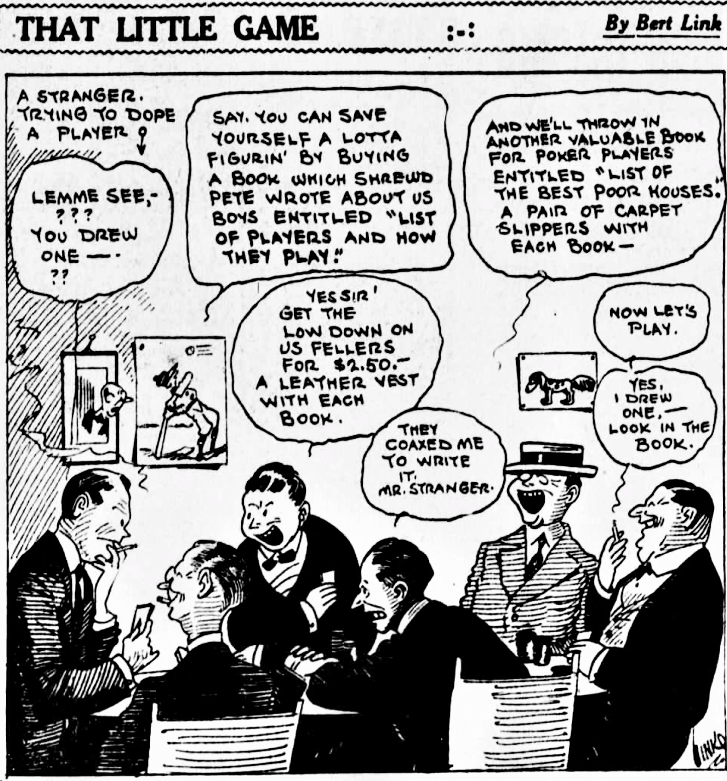 From 1916 to 1927, a daily poker game was played inside the pages of the Pittsburgh Press. Bert Link (1884-1964) drew the popular comic strip, using a single panel each day to move the game forward. Ancestry.com lists a few details about Bertin Frederick Link's real life, including his draft card from WWI and his official death certificate [below].

They don't mention that Link began drawing an almost miniature strip called Looey the 8th, running the full eight column width of the newspaper. Difficult to read, even in person, this was quickly replaced by his iconic poker table, first called "Penney Ante" and then, "That Little Game." Link continued to publish drawings after the poker game ended and was celebrated by the Pittsburgh Press for his 40 year career.
Here are a few games with Bob, Eddie, and the other boys.