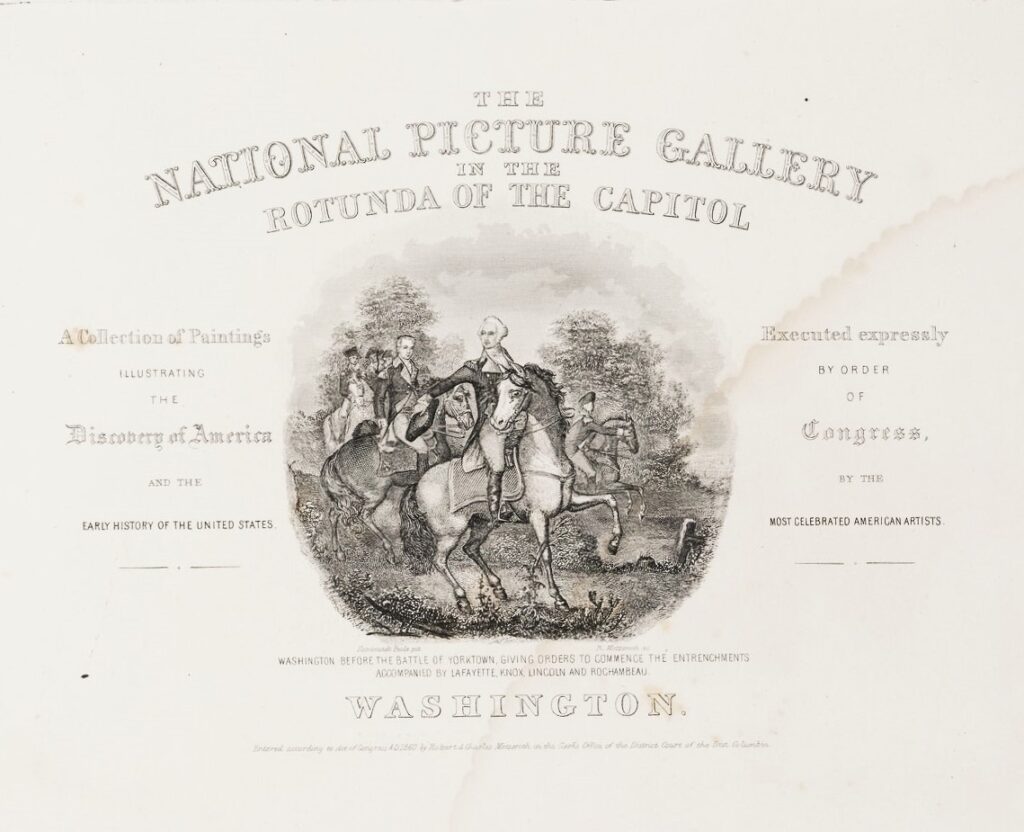 The National Picture Gallery in the Rotunda of the Capitol: a collection of paintings illustrating the discovery of America and the early history of the United States / Executed expressly by order of Congress, by the most celebrated American artists (Washington : [s.n.], c1860). [4] leaves, [10] leaves of plates : ill., ports. ; 24 x 30 cm. Special Collections – Graphic Arts Collection. Oversize 2006-0279Q.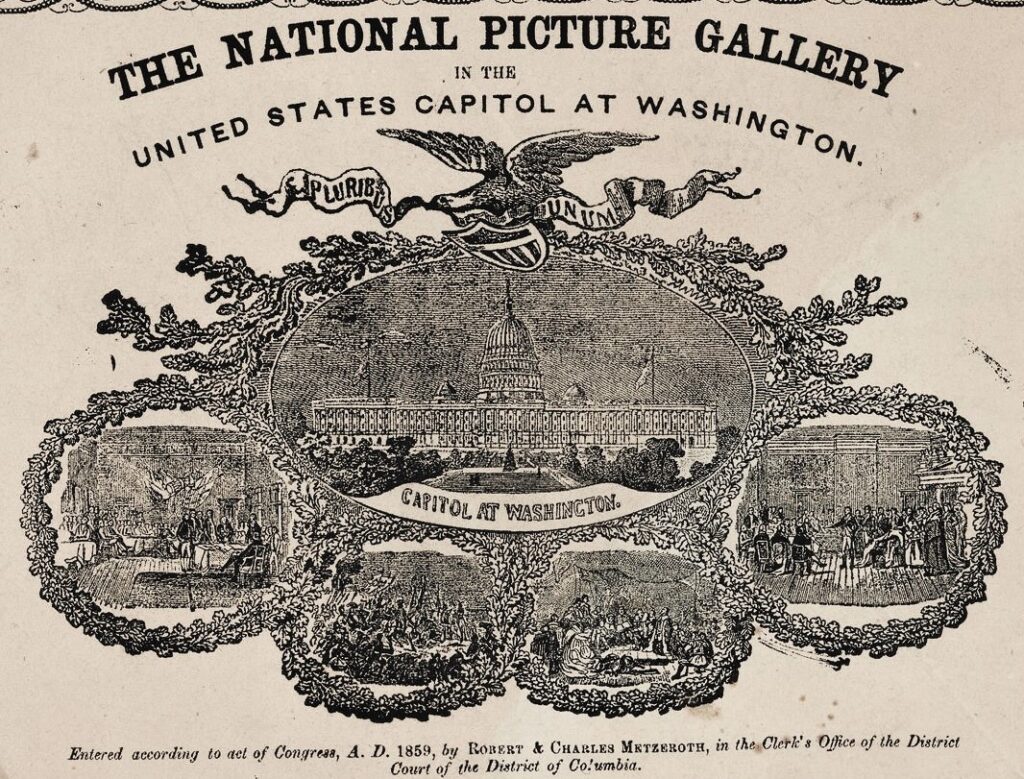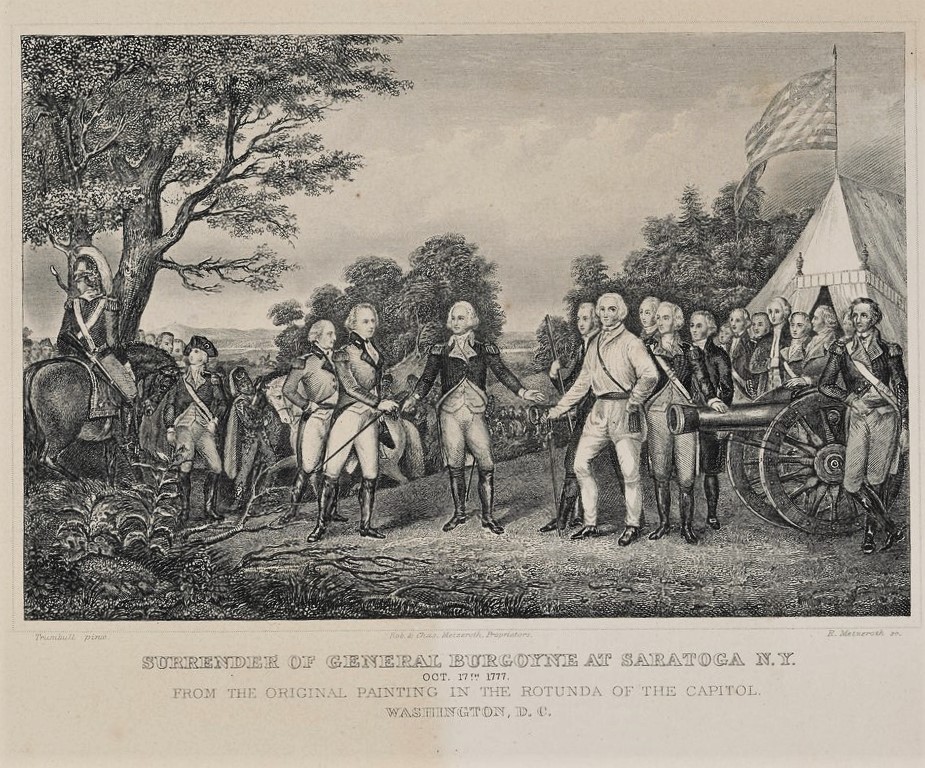 In 1859. eight large scale paintings filled the rotunda of the U.S. Capitol in Washington D.C. To document them, engravings were made by Robert Metzeroth after the works by Rembrandt Peale (1778-1860), John Vanderlyn (1775-1852), William Henry Powell (1823-1879), John Gadsby Chapman (1808-1889), John Trumbull (1756-1843), Robert Walter Weir (1803-1889), and Gilbert Stuart (1755-1828). In this volume, Metzeroth's engravings are accompanied by outlines with explanatory letterpress captions. **The names do not always correctly match the engraving.
If you go to the rotunda today, you will see eight historical paintings: four revolutionary period scenes were commissioned by Congress from John Trumbull in 1817 and placed in the Rotunda between 1819 and 1824: Declaration of Independence; Surrender of General Burgoyne; Surrender of Lord Cornwallis; and General George Washington Resigning his Commission.
Four scenes of early exploration were added between 1840 and 1855: Landing of Columbus by John Vanderlyn; Discovery of the Mississippi by William Powell; Baptism of Pocahontas by John Chapman; and Embarkation of the Pilgrims by Robert Weir.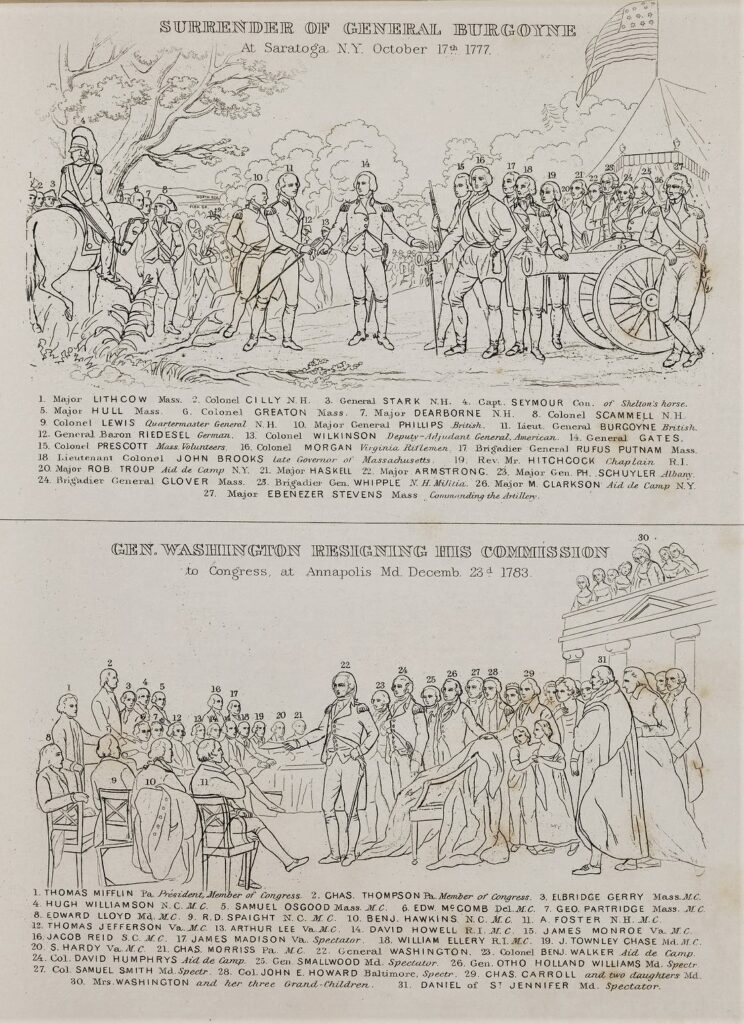 Because this volume of engravings is so rare and so fragile, the book has been digitized and is available online for viewing and downloading: https://catalog.princeton.edu/catalog/4736119
More information about the Capitol can be found here: https://www.aoc.gov/explore-capitol-campus/buildings-grounds/capitol-building/rotunda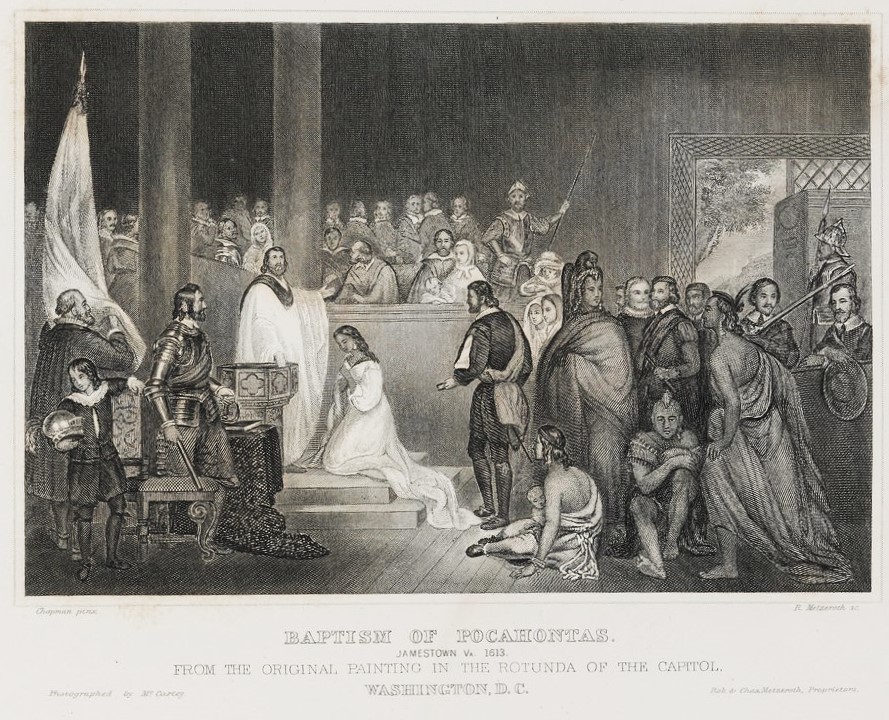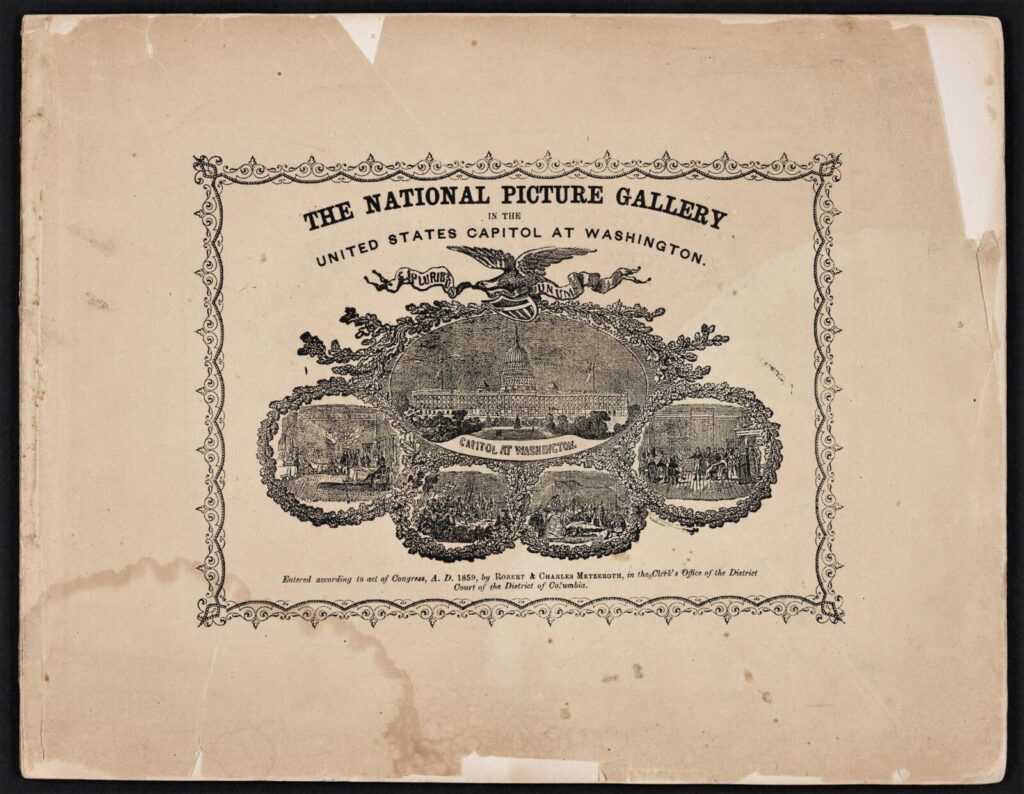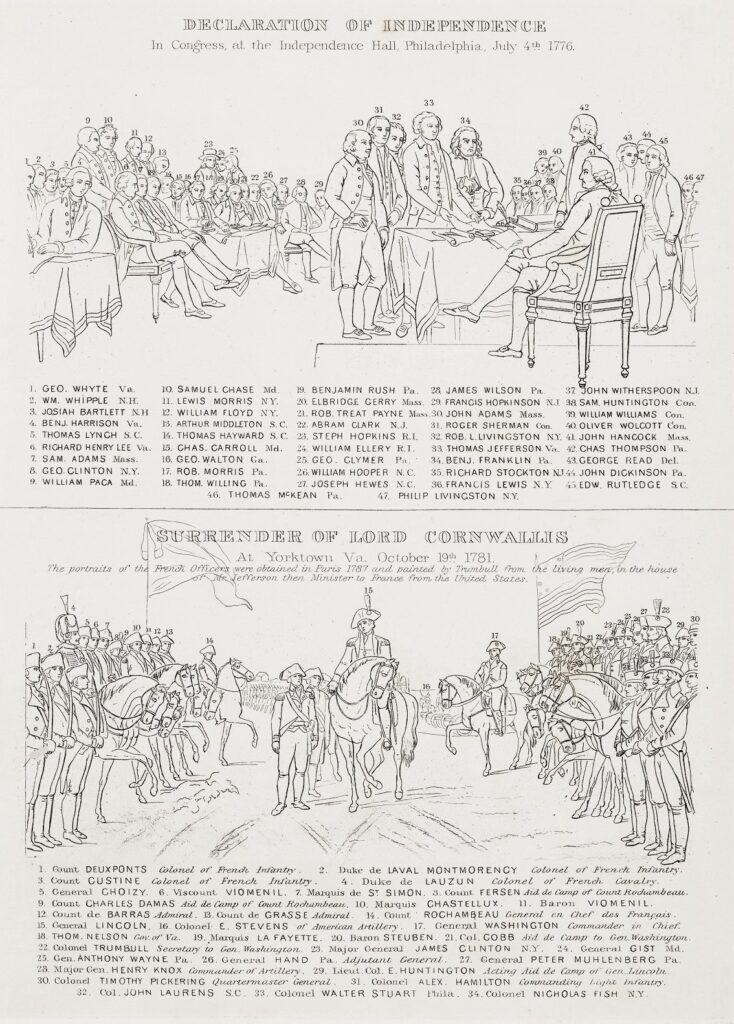 "How a Presidential Rally Turned Into a Capitol Rampage" By Lauren Leatherby, Arielle Ray, Anjali Singhvi, Christiaan Triebert, Derek Watkins and Haley Willis. New York Times January 12, 2021:
https://www.nytimes.com/interactive/2021/01/12/us/capitol-mob-timeline.html