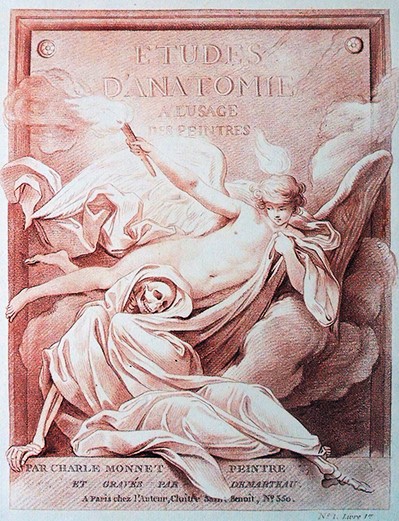 Gilles Demarteau (1722-1776) after Charles Monnet (1732-1809), Etudes d'anatomie a l'usage des peintres [= Anatomical studies for Painters] ([Paris]: Rue de la Pelterie, à la cloche, 177_?). 42 leaves of crayon manner etchings and engravings, printed in sanguine ink. Graphic Arts Collection GAX 2021- in process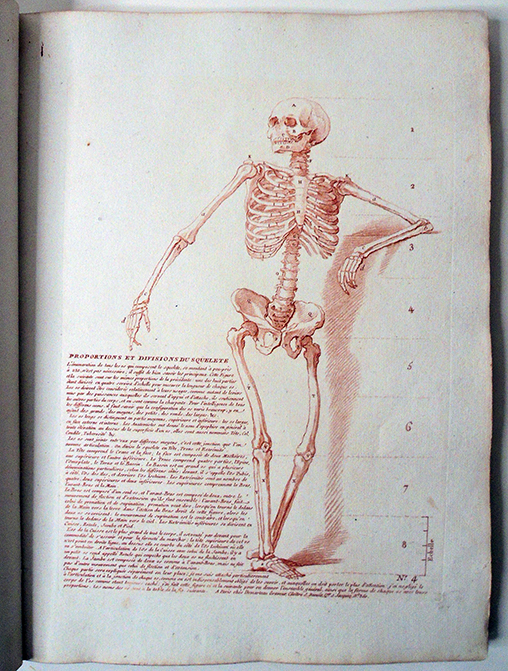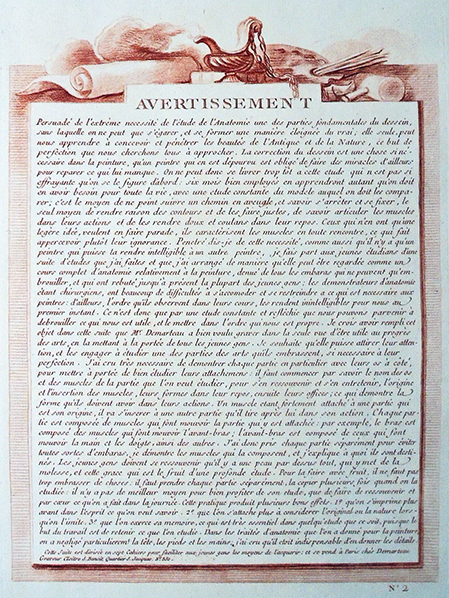 During the 18th century, soft chalk or crayon drawings came into vogue, not as studies for paintings but as final works in themselves. Gilles Demarteau was one of several master printers credited with inventing a process to translate these drawings into etchings, in order to sell multiple copies and promote the artist's work. The process is called crayon manner etching and to further replicate the drawings, the copper plates were printed using colored inks, especially sanguine or red. Americans will sometimes use the French words, 'en sanguine', to describe these prints but it simply means printed with rose colored ink.
After a rich and venerated career as a painter and illustrator, Charles Monnet spent his last years as a drawing master in Saint-Cyr. For his students, he made a series of delicate anatomical studies, completed in red crayon and reproduced inexpensively by Demarteau in the new crayon manner, so that each student could own a study copy.
Leaf 2: "Cette suite est divisée en sept cahiers pour faciliter aux jeunes gens les moyens de l'acquerir; et se vend à Paris ches Demarteau, graveur et pensionnaire du roi, rue de la Pelterie à la Cloche"= "This suite is divided into seven fascicles to make it easier for young people to acquire it; and is sold in Paris by Mr Demarteau, engraver and scholar of the king, rue de la Pelterie, at the sign of the bell."

It is curious that so many plates were printed crooked on the paper but perhaps what is a result of the inexpensiveness of the project or the youthful indifference of its audience. Regardless, the book is a welcome addition to the Graphic Arts Collection.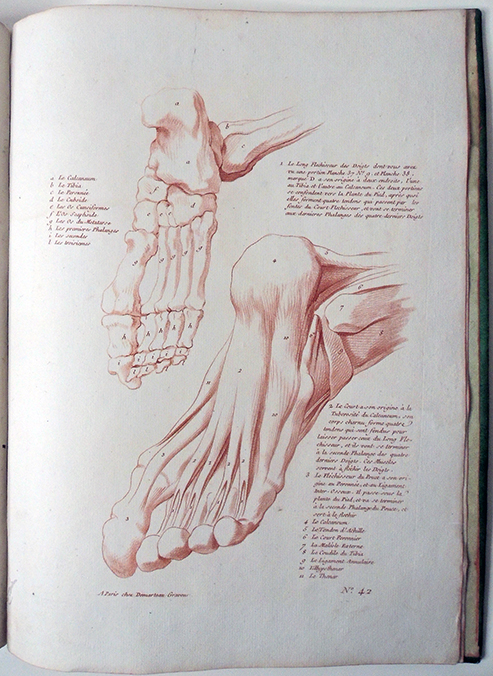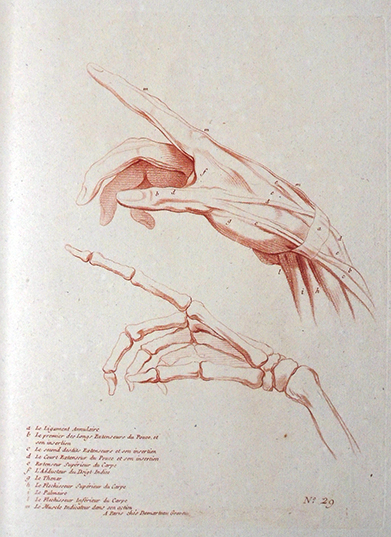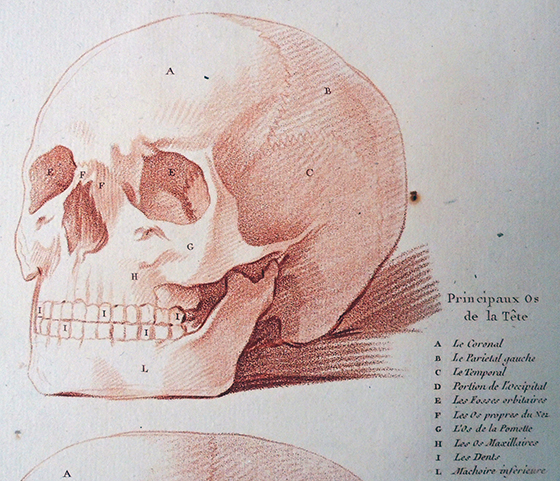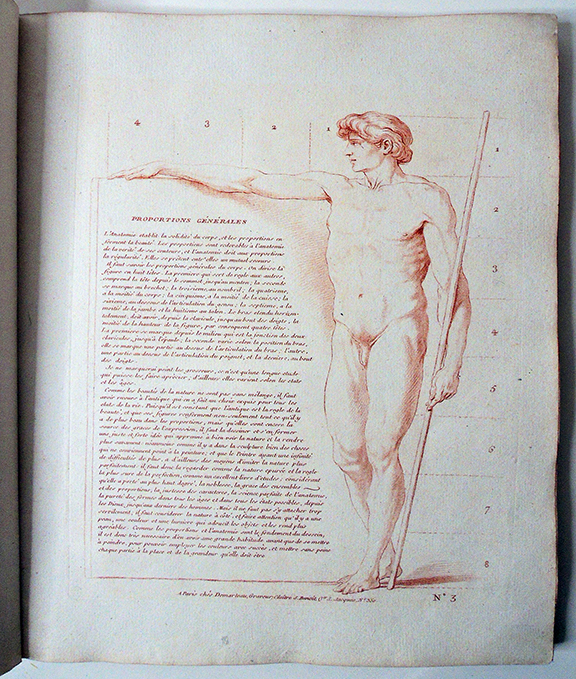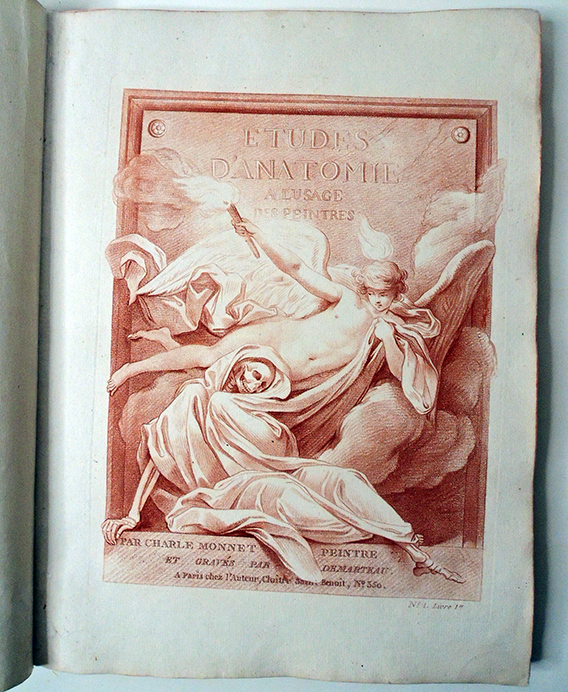 See more: Duval & Cuyer. Anatomie plastique, p. 214-216; Choulant, History and bibliography of anatomic illustration, p. 352; for variant imprint, cf. Wellcome Catalogue of Printed Books. IV, p. 155.