The film Paris Calligrammes was completed in December 2019 and scheduled to be released in New York City in March 2020. Happily, a virtual re-release begins this Friday April 23, 2021 in Film Forum's Virtual Cinema (possibly other virtual cinemas). https://filmforum.org/film/paris-calligrammes The film is written, directed and photographed by Ulrike Ottinger, who writes, "I was 20 years young, and I'd come to Paris to become an important young artist. In my euphoria, I wanted to convert all of my experiences into art … How could I make a film from the perspective of the very young artist I remember with the experience of the older artist I am today?"
"In Paris Calligrammes, the artist Ulrike Ottinger casts a highly personal and subjective gaze back to the twentieth century. At the heart of her film is Paris: its protagonist is the city itself, its streets, neighborhoods, bookstores, cinemas, but also its artists, authors, and intellectuals. It is a place of magical appeal, an artistic biotope, but also a place where the demons of the twentieth century still confront us." – Bernd Scherer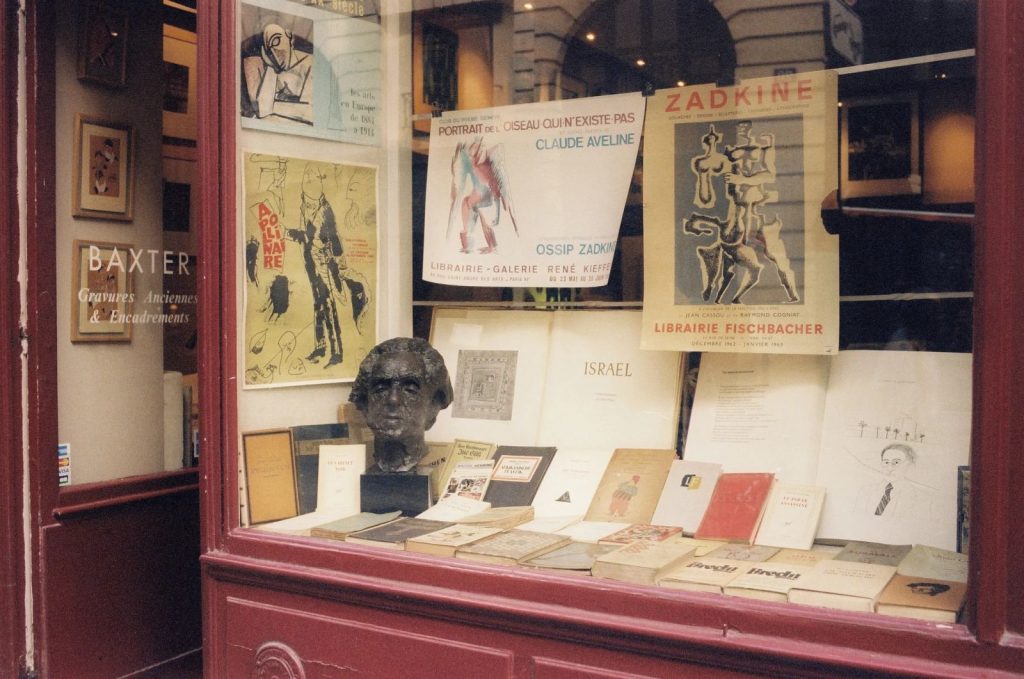 From the Librairie Calligrammes, a meeting place of exiled German intellectuals, to the Cinémathèque française, which sparked her love of film, she charts a city and its utopias.
Richard Brody wrote in the February 25, 2020 New Yorker, "The film is an extraordinary sort of aesthetico-political nonfiction bildungsroman, in which Ottinger fuses her self-portraiture and her reminiscences with the life of the city and the ideas of the times, as she encountered them. She retraces the personal and intellectual influences that formed her artistry and her personality—starting with her childhood in Konstanz, which was occupied by France in the wake of the Second World War, allowing her to see a steady run of already classic French movies that were screened there for the troops and staff." https://www.newyorker.com/culture/the-front-row/paris-calligrammes-the-berlin-premiere-of-ulrike-ottingers-personal-and-political-masterwork
German avant-garde filmmaker Ulrike Ottinger immerses us in her Paris of the 1960s – a vibrant community of European artists, writers, philosophers, and activists (Max Ernst, Marcel Marceau, Paul Célan, Walter Mehring, Hans Arp, Jean Genet, Camus, Juliet Greco, et alia), and the constellation of sites where they converged: Franz Picard's eponymous antiquarian bookstore, Johnny Friedlaender's atelier de gravure, fashion photographer Willy Maywald's studio, Henri Langlois & Lotte Eisner's Cinémathèque Française, Brasserie Lipp.
Presented with support from the Roy Lichtenstein Foundation Fund, and the Helen Frankenthaler Endowed Fund for Films on Art. 2019 129 mins. Germany / France in German with English subtitles Icarus films Virtual Cinema program supported by the Robert Gore Rifkind Foundation. Trailer courtesy of Icarus Films.