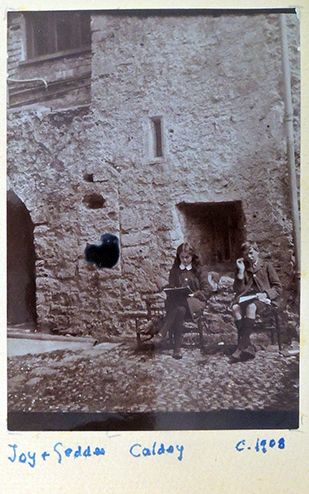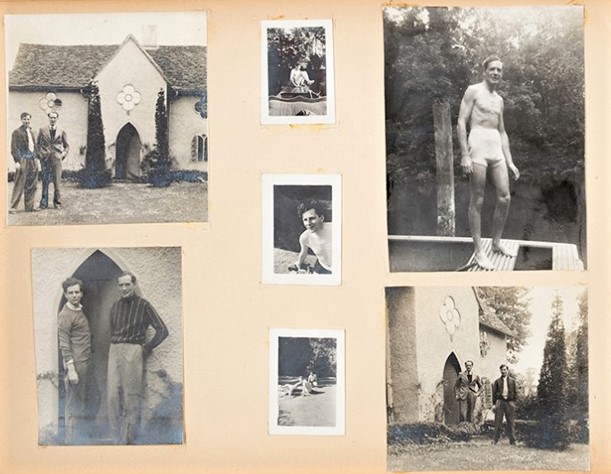 Paul Hyslop and Raymond Mortimer
Architect Charles Geddes Clarkson Hyslop (1901-1988) and his companion, journalist and critic Raymond Mortimer (1895-1980) lived for most of their 40 year relationship in a restored 18th-century home at 5 Canonbury Place, Islington, London. For business, Hyslop signed his drawings "Geddes Hyslop," but to his friends he was simply known as Paul.
The Graphic Arts Collection recently acquired an album owned by Hyslop, including 111 photographs documenting his life from childhood to old age, ending a few years before Mortimer's death.  Princeton already holds a rich collection of material by Raymond Mortimer C0271, including correspondence, notebooks, photographs and albums. Perhaps the dearth of material concerning Hyslop stems from the fact that they were together for so long, there was no need to correspond on paper. Regardless, this new album will add significantly to the story of their lives, their friends, and their homes.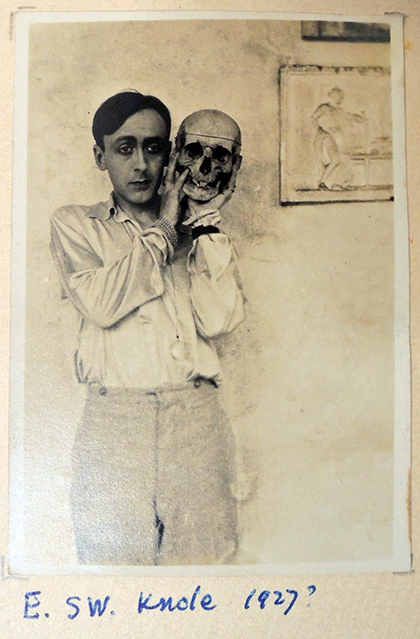 E. S.W. (Eddy Sackville-West), Knole, 1927(?)
Many photographs were made at Knole, home of the Sackville family, now part of the National Trust: https://www.nationaltrust.org.uk/knole
"Knole has many strong and significant literary links, starting with Thomas Sackville who bought Knole at the beginning of the 17th century (a well-respected poet, playwright and linguist as well as lawyer and courtier). Thomas arranged the marriage between his grandson (Richard, 3rd Earl of Dorset) to Lady Anne Clifford – it was not to be a happy union, and Lady Anne went on to document her deteriorating relationship with her unfaithful husband and vivid descriptions of life at Knole in her surviving diary.

Charles Sackville (6th Earl of Dorset) patronised many significant literary figures of his day such as Alexander Pope, John Dryden and Matthew Prior. The latter was to prove fertile historical fodder for Knole's most famous literary link: Orlando (1928) was written by Virginia Woolf about her lover, Vita Sackville-West, and Vita's love for her childhood home. Her inability to inherit Knole due to the law of primogeniture saw the house passing to her cousin, Eddy Sackville-West, whose novel 'The Ruin' is similarly set at a fictional house based on Knole called Vair."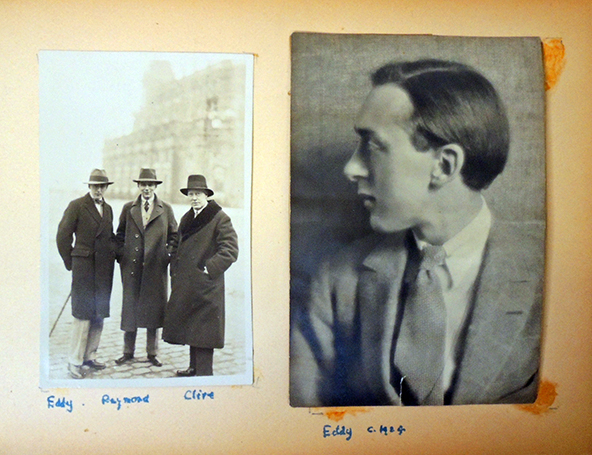 P.13 Eddy (Sackville-West), Raymond (Mortimer), Clive (Bell)'; Eddy (Sackville­ West) c.1924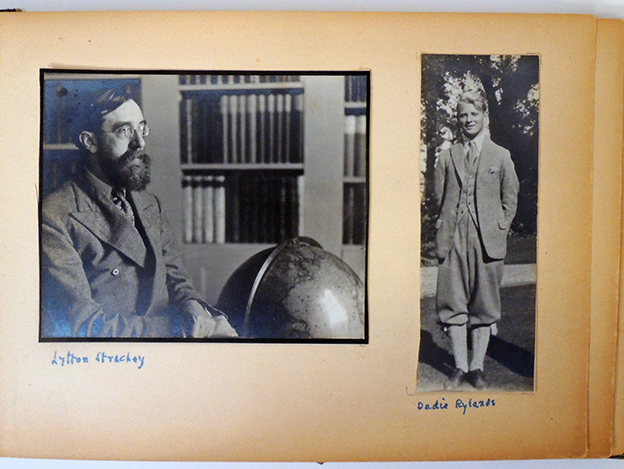 Both Mortimer and Hyslop maintained a close association with a circle of artists and literary figures known as the "Bloomsbury Group," and Hyslop's album includes photographs of Lytton Strachey, Dadie Rylands, Adrian Stokes, Basil Long, Eddy Sackville-West, Tom Lowinsky, Clive Bell, Gerald Haxton, Valerie Taylor, Anna May Wong, John Banting, William Somerset Maugham, William Hayter, General Paget, Roger Senhouse and of course, many of Mortimer.
During World War II Major Hyslop saw service in North Africa, where he headed up the Antiquities Department of British forces in 1944–45. For more information on this, see The Monuments Men Foundation https://www.monumentsmenfoundation.org/hyslop-capt-paul
For more about the Mortimer collection read Maria DiBattista, "Mortimer and Company: Virginia Woolf, Nancy Mitford, and Other Moderns in the Raymond Mortimer Collection," The Princeton University Library Chronicle 67, no. 1 (Autumn 2005): 60-67.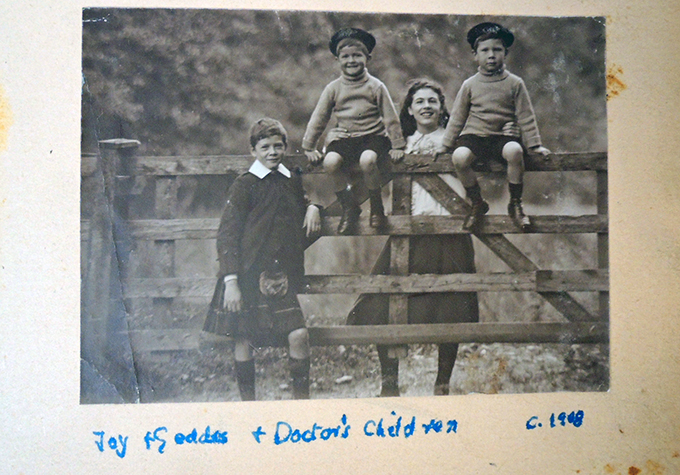 Joy and Geddes and Doctor's Children c.1908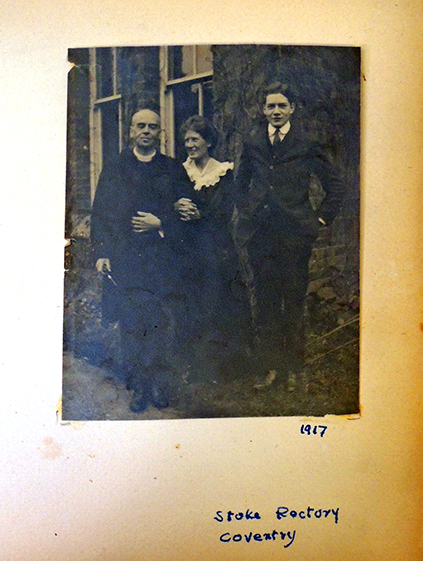 '1917' (Paul Hyslop with his parents)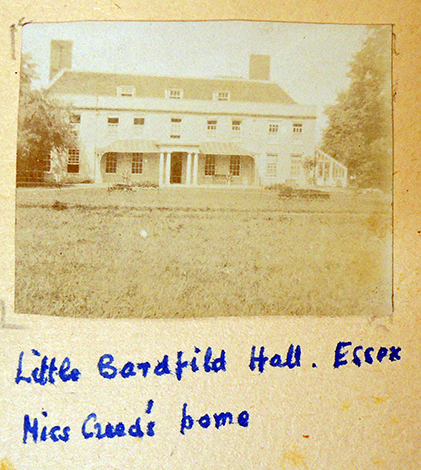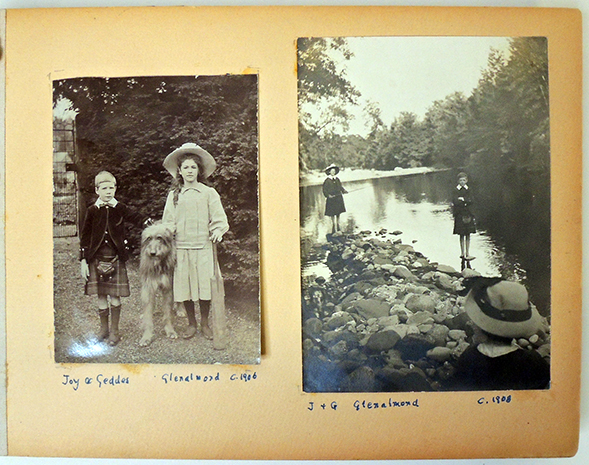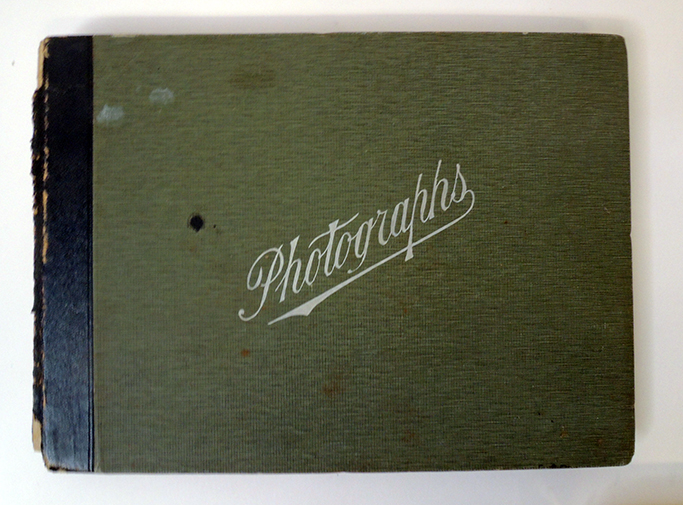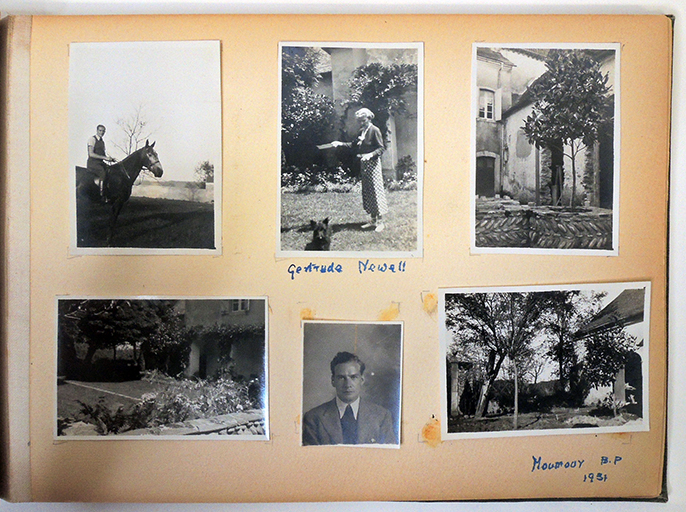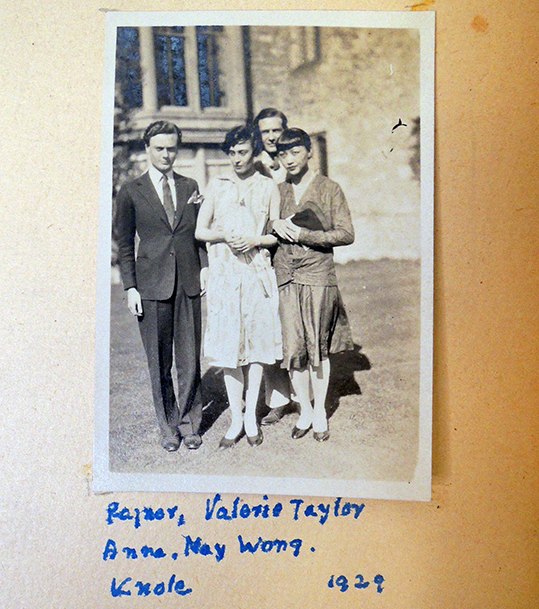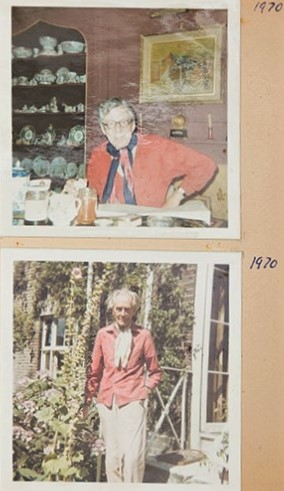 Paul Hyslop and Raymond Mortimer 1970
Note, this album will require extensive conservation before it can be digitized.