This panoramic photograph, approximately 3 feet wide, captured the 400 men, women, and children attending the tenth annual convention of the Moorish Science Temple of America in 1937. Members traveled from Illinois, New York, Wisconsin, Indiana, Connecticut, Michigan, New Jersey, Pennsylvania, and Ohio.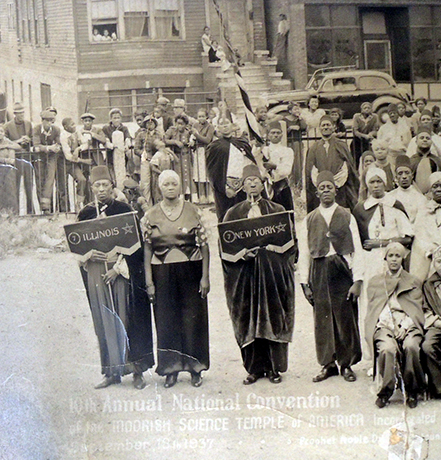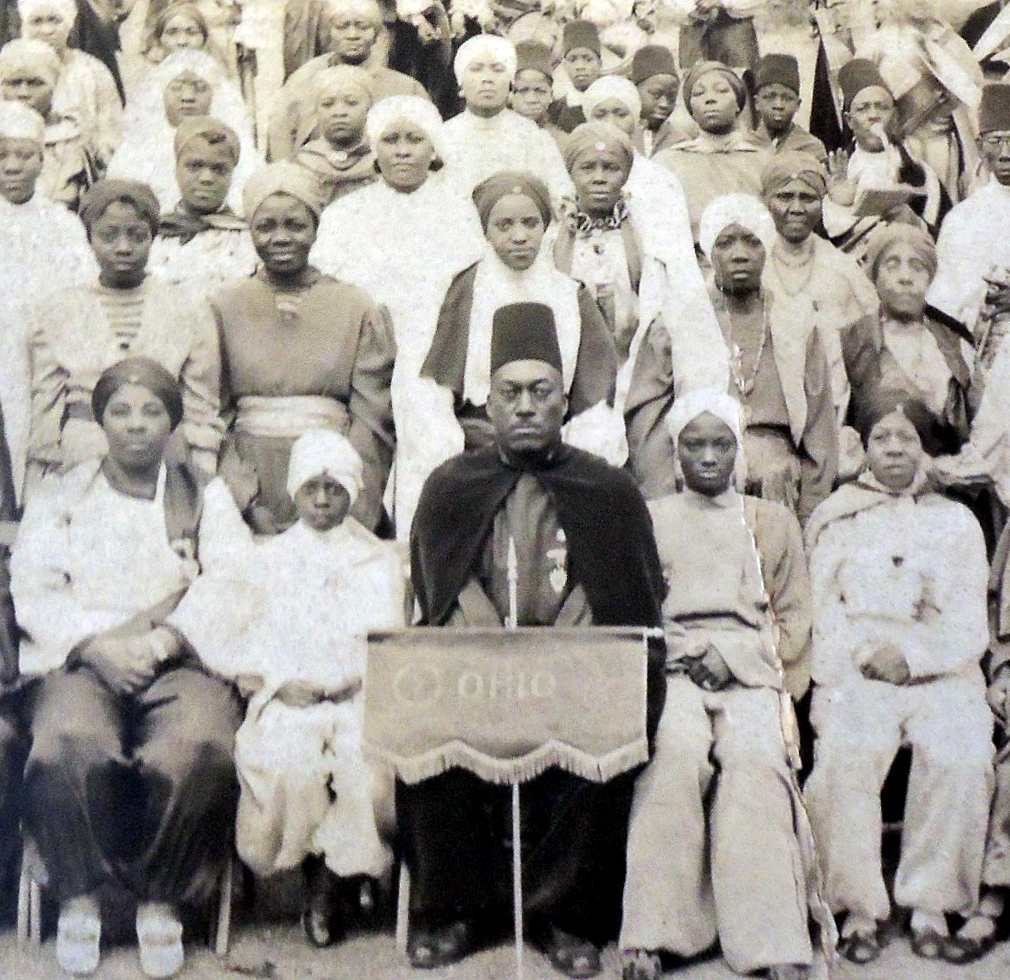 10th Annual National Convention of The Moorish Science Temple of America Incorporated. September 18th, 1937. Prophet Noble Drew Ali founder (Chicago: Photograph taken by Burke & Koretke, 1937). Gelatin silver print. Graphic Arts Collection GAX 2021- in process
The Moorish Science Temple http://msta1913.org/ was founded and developed by Noble Drew Ali between 1913 and 1925, combining Islamic tenets and elements from other major religious and spiritual traditions to provide inspiration to the African-American communities in the United States. Ali argued that Black people were descended from the Moabites, were thus Moorish, and also "Asiatic," a term Ali used to describe all people of color to distinguish them from Europeans.
The organization was based in Chicago, where they held the first annual convention in 1928. The convention pictured above in 1937 also took place in Chicago. The closest Temple to Princeton is located in Newark: https://moorishsciencetempleofamerica.org/ . They hold an institutional archive and open one item each month online: https://moorishsciencetempleofamerica.org/archives/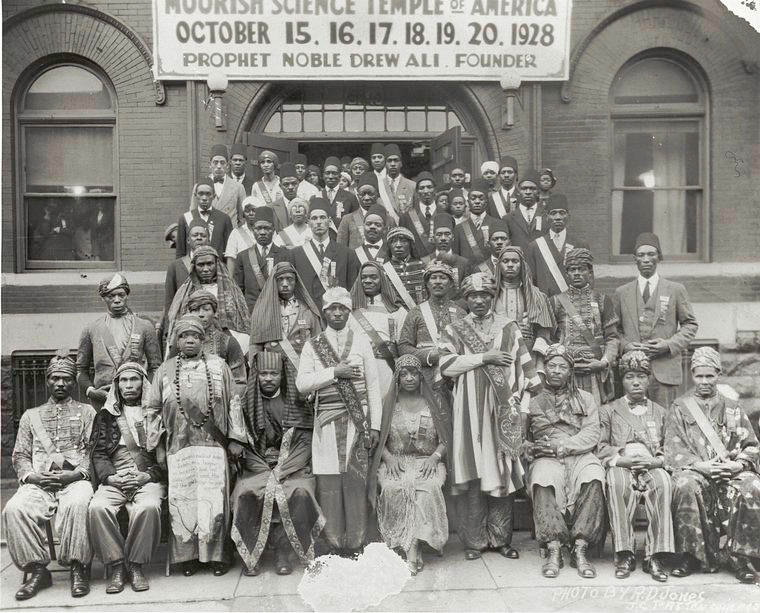 Wikipedia offers an earlier conference, without credit
The Moorish Science Temple of America (a religious corporation) was founded by our Divine Prophet Noble Drew Ali in 1913 A.D. We have consistently demonstrated plans for the betterment of mankind, teaching those things that make our people better citizens. In our missionary work, we encourage those through example that our social, moral and economic condition can be better.We are Moslems who have accepted the religion of our Ancient forefathers (Islamism). Our nationality is Moorish American, and our Divine and National Principles are Love, Truth, Peace, Freedom and Justice. By proclaiming our nationality and divine creed we have met the constitutional standards of law of the United States of America, therefore having and enjoying a political status in our Government. https://moorishsciencetempleofamerica.org/about/
April 16, 2021