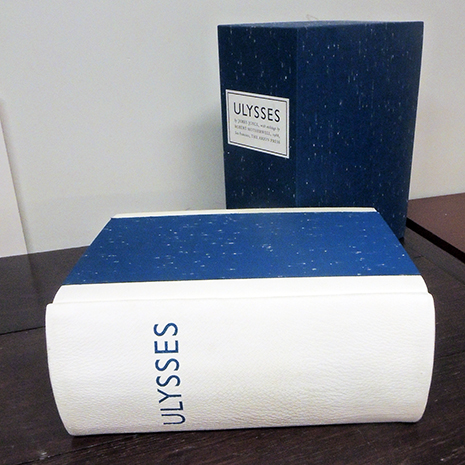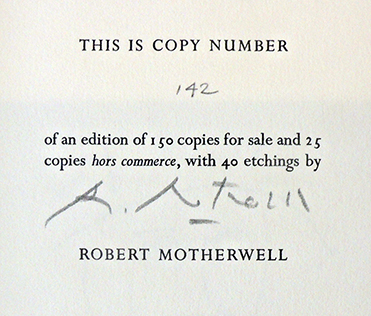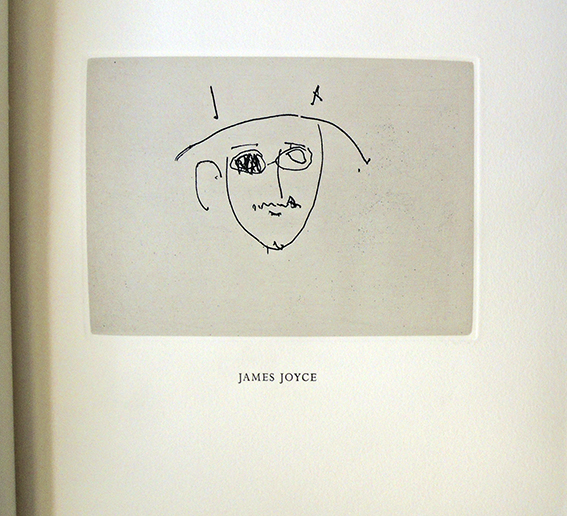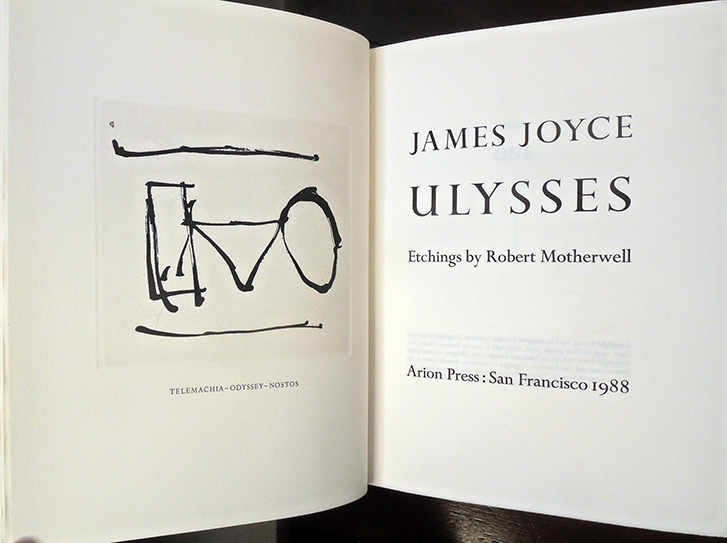 James Joyce (1882-1941) and Robert Motherwell (1915-1991), Ulysses; Etchings by Robert Motherwell for Ulysses by James Joyce (San Francisco: Arion Press, 1988). 835 pages, 40 unnumbered leaves of etchings. Copy 142 of 150. Graphic Arts Collection GAX 2021- in process
"An edition of 150 copies for sale and 25 copies hors commerce, with 40 etchings by Robert Motherwell"–Limitation notice, p. [3]./ "Designed by Andrew Hoyem … ten extra printer's copies are without illustrations and bear modified limitation and title pages"–Colophon./ Forty of the copies for sale and ten of the copies hors commerce are accompanied by an extra suite of twenty-two prints, numbered and signed by the artist. These are contained in a portfolio box (36 cm.)–with a title/limitation leaf: Etchings by Robert Motherwell for Ulysses by James Joyce./ The forty leaves of plates are joined as twenty pairs, tipped together at the fore-edge.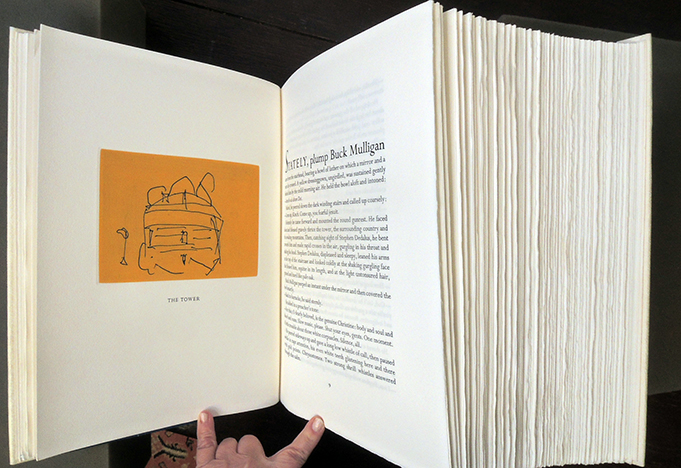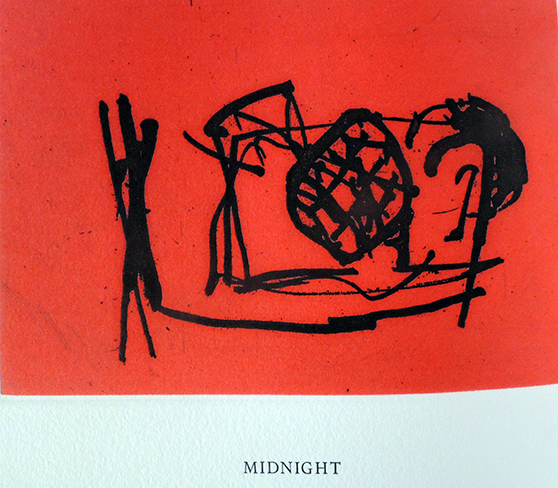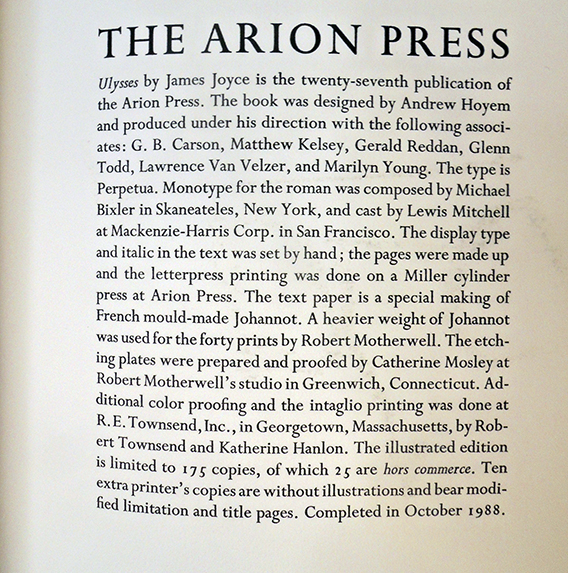 The artist said, "I found Ulysses at a time when I was searching for the key to a vaguely perceived modernist aesthetic that I knew I had to make my own. Joyce served my purposes then and now. If you have taken on the adventure of modernism as I have – and the history of it – there have to be a few prophets to help you when you get discouraged. You go back to them for reinforcement Joyce is permanently on my mind."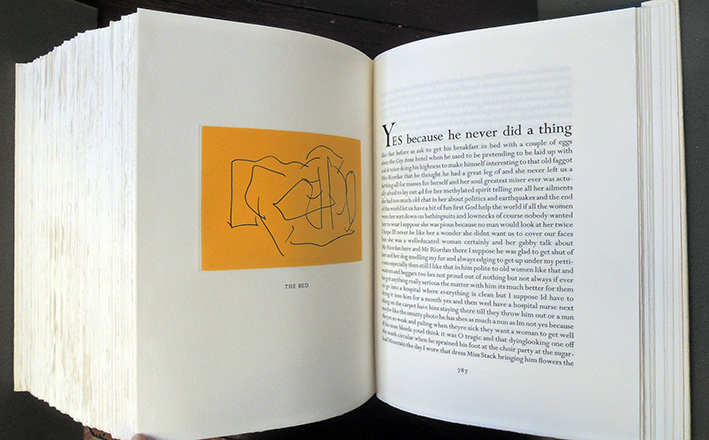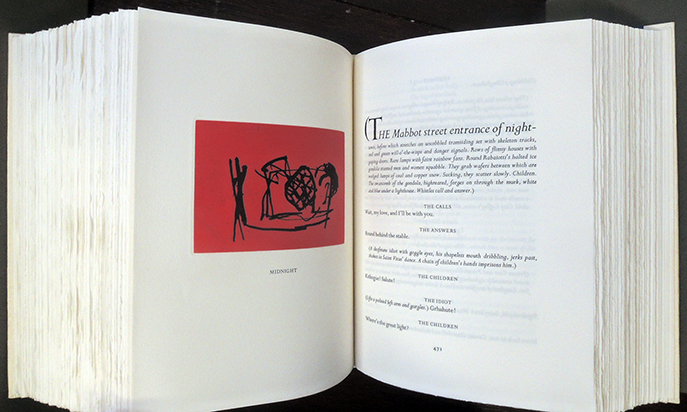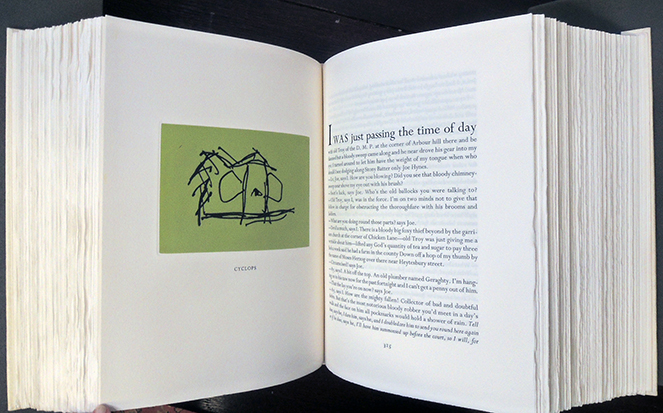 Motherwell's obsession with Joyce began with a painting titled Ulysses, which dates from the time he was living in East Hampton, New York. It is painted on a piece of cardboard attached to part of a wooden crate.
"The painting is named after James Joyce's famous modernist novel Ulysses (1922) which Motherwell first read while travelling through Europe in 1935. Joyce's style of writing, in particular his use of the technique known as 'stream of consciousness', had a profound effect on Motherwell, who believed that art should be an expression of the innermost thoughts and feelings of the artist. The art historian Dore Ashton has written: 'It is no exaggeration to say that [Motherwell's] discovery of Joyce was as important as his study of Picasso and Matisse, for Joyce revealed to him the infinite potential of free association' (Dore Ashton, Robert Motherwell, exhibition catalogue, Padiglione d'arte contemporanea, Milan 1989, p.11). https://www.tate.org.uk/art/artworks/motherwell-ulysses-t07137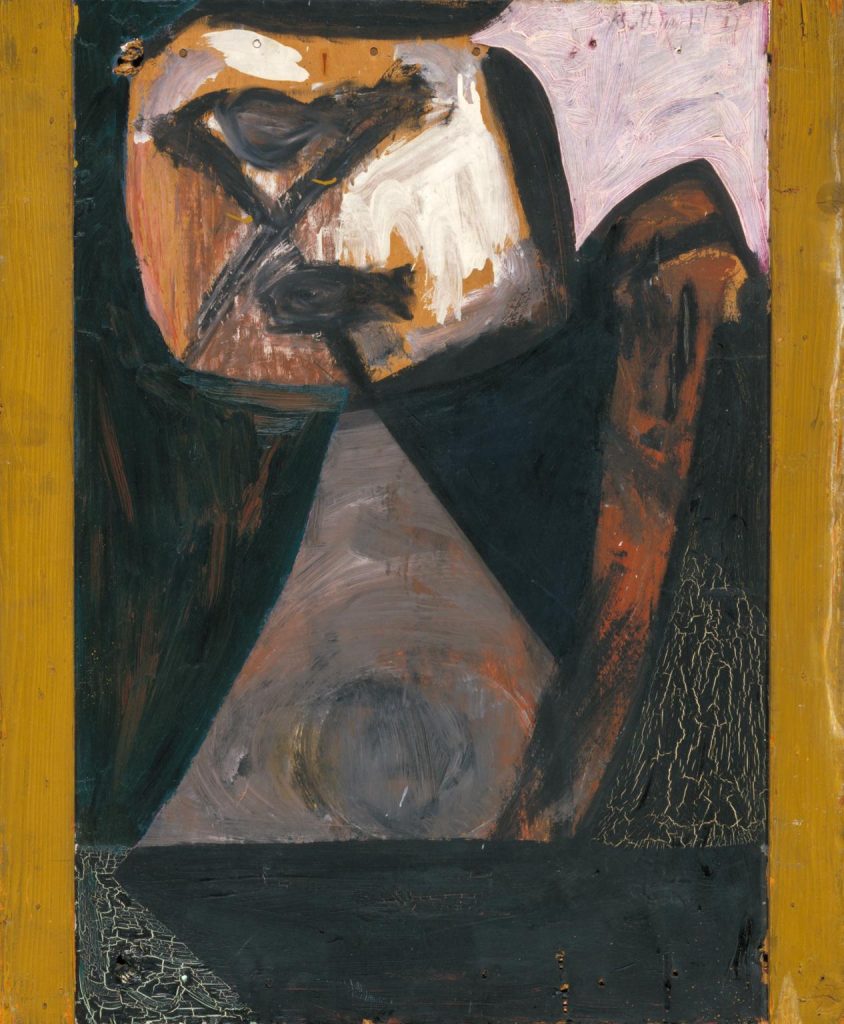 Robert Motherwell (1915–1991), Ulysses, 1947. Oil paint on cardboard on wood. Tate Modern, London.