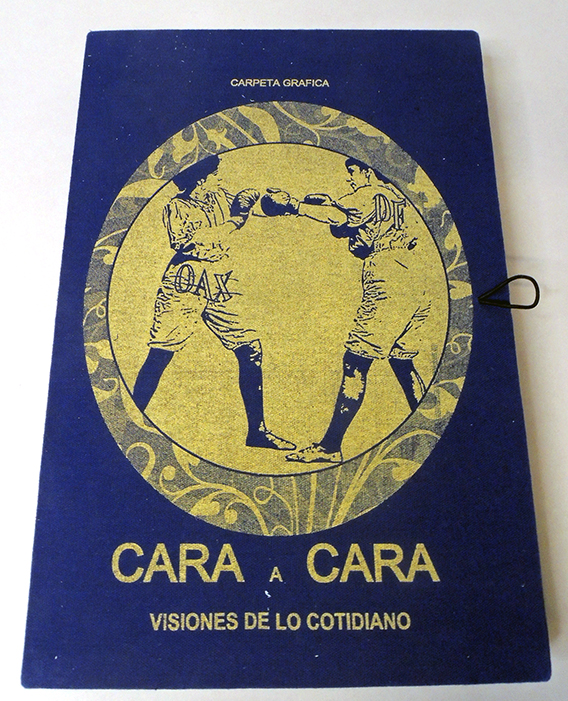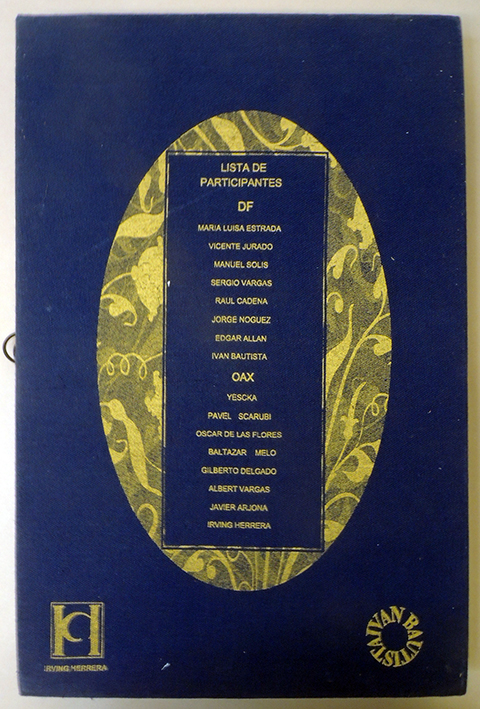 Cara a Cara: Visiones de lo cotidiano = Face to Face: Views of the Everyday (Oaxaca, Mexico: Irving Herrera/Bautistaivan, 2013). Edition of 35. Graphic Arts Collection GA2021- in process
The artists "facing off" between the DF and OAX printshops include Edgar Allan, Javier Arjona, Ivan Bautista, Raul Cadena, Gilberto Delgado, Maria Luisa Estrada, Oscar de las Flores, Irving Herrera, Vicente Jurado Manuel Solis, Baltazar Melo, Jorge Noguez, Pavel Scarubi, Sergio Vargas, Albert Vargas, and Yescka.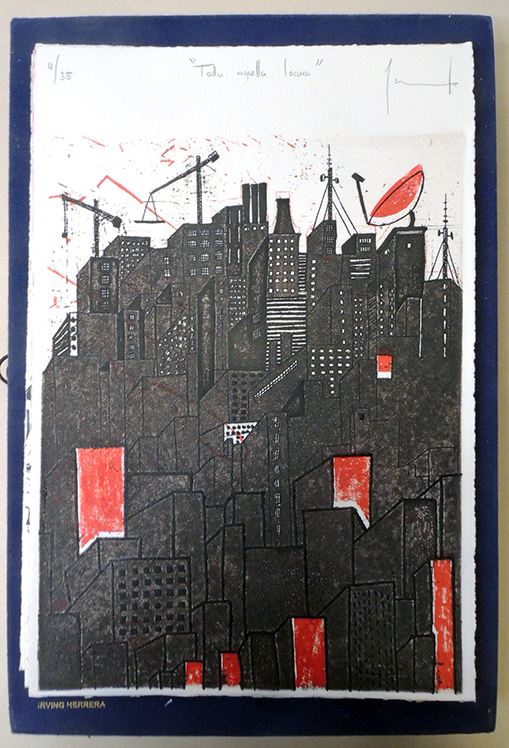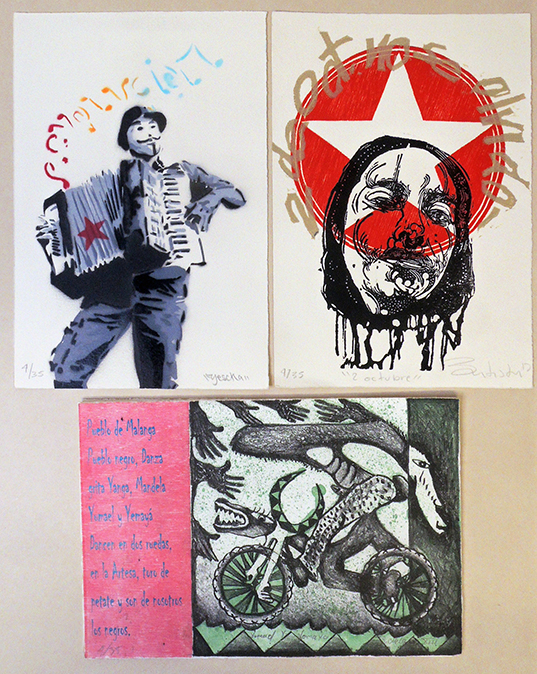 Oaxaca is one of the 31 states which make up the 32 federative entities of Mexico. Located in the southwest of the country, Oaxaca is celebrated for its indigenous artists working in dozens of printshops and collectives, specializing in stencil and relief printing. Their voices are as diverse as the 16 spoken languages in Oaxaca.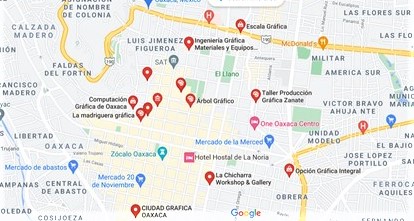 https://oaxacaculture.com/ The Oaxaca cultural navigator is one of several sites that help to identify these many cultural resources.