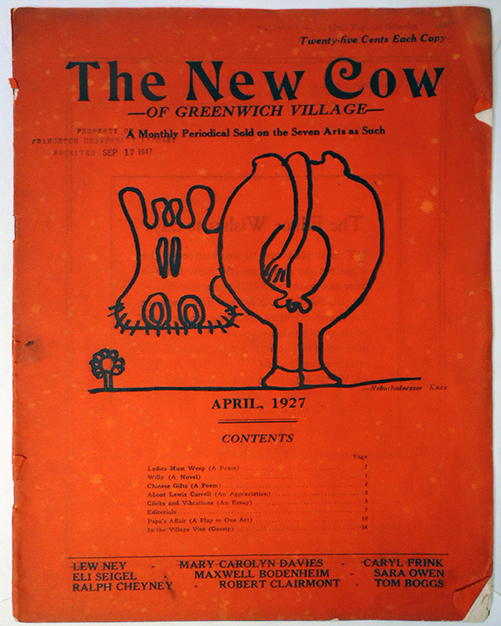 'Father of the Blues' William C. Handy (1873-1958) was introduced to a scruffy Greenwich Village poet named Robert Clairmont (1902-1971) in the spring of 1828. Handy had given a mutual friend, Abraham Brown, a tour of Harlem nightlife and Clairmont was hoping for a similar adventure. A few nights later, Clairmont returned the favor by taking Handy to see some of his favorite downtown spots and the two quickly became good friends.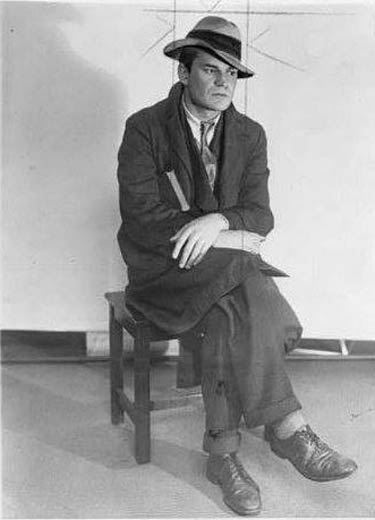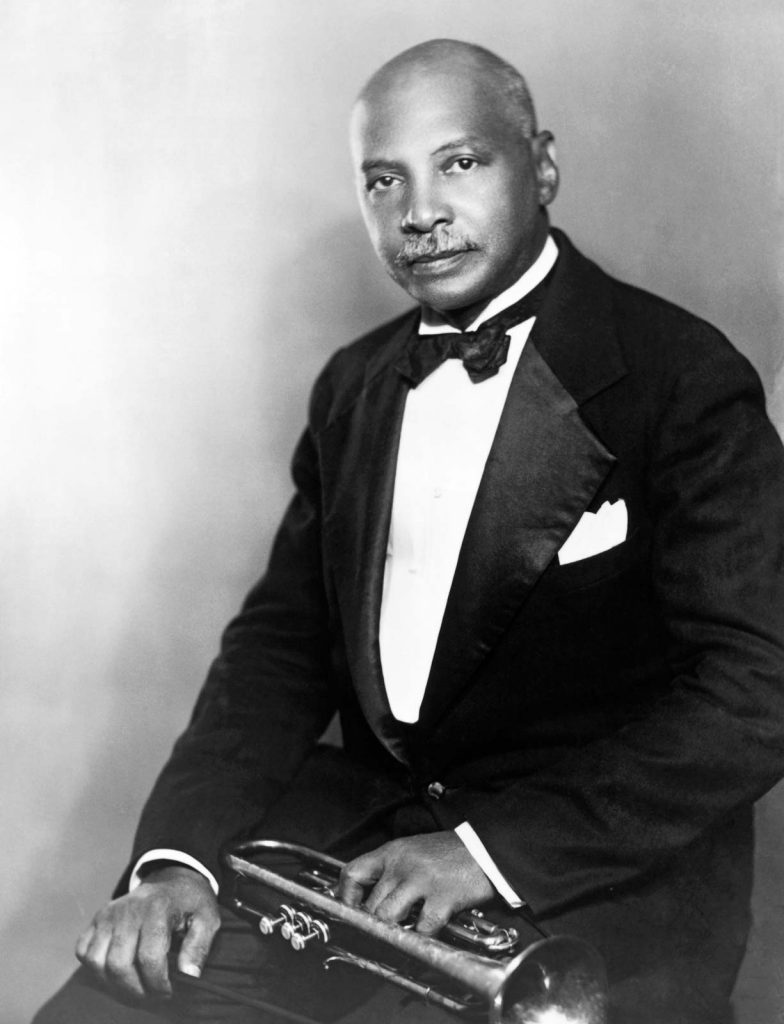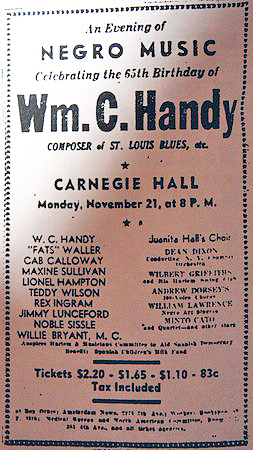 One day Clairmont suggested Handy and his orchestra play a concert at Carnegie Hall, asking what he thought it might cost. Handy said an event like that might cost $3,000 and to his surprise, Clairmont returned the following day with a certified check for $5,000 to fund the concert. On April 27, 1928, the Handy Orchestra became the first Black band to perform at Carnegie Hall.
Many friends and colleagues were asked to play, including Fats Waller who performed "Beale Street Blues" on a pipe organ with a thirty-piece orchestra, directed by Handy himself. The high point came when Katherine Handy, his daughter, sang his best-known composition "St. Louis Blues." The evening was a tremendous success, but while it cost around $3,800 to stage, they only grossed around $3,000. Clairmont never asked for anything in return.
[Program for the 1938 concert to celebrate Handy's birthday]

[Above] Dan Morgenstern remembers Robert Clairmont, his friendship with Handy, and the parties he gave each month. (recorded April 20, 2017). [Below] The apartment where Clairmont's parties were held on West 4th Street, just off Washington Square Park in Greenwich Village.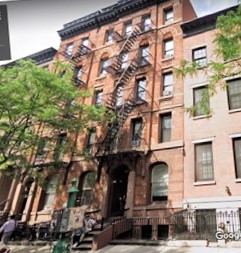 Their friendship continued over the next year, until the fall of 1929 when the stock market crashed. Clairmont lost $986,000 in a single day. This time it was Handy's turn to help his friend, who he tracked down in a lower east side boarding house. Clairmont was taken home with Handy for a warm meal and they remained close until the composer's death in 1958.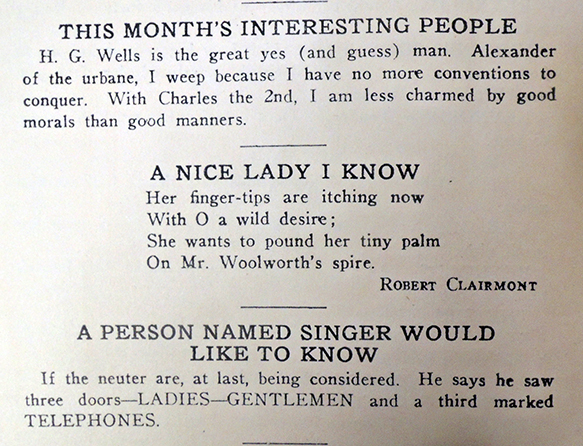 Only a millionaire for a brief time in the 1920s, Clairmont spent the money as quickly as it came. While working as a lifeguard one summer, he saved a wealthy businessman from drowning and was rewarded with $350,000 from the man's will. This was soon doubled and then tripled in the stock market, leaving Clairmont the 'millionaire playboy' of Greenwich Village. He ran with a small group who called themselves the Greta Garbo Fan Club, publishing poetry journals during the day and discovering the latest speakeasy each night.
Clairmont was one of several writers published in the single issue of The New Cow of Greenwich Village, which he also funded, along with the poetry journal Pegasus, and several later compilations. The book Millionaire Playboy by Tom Boggs is a fictionalized account of his life.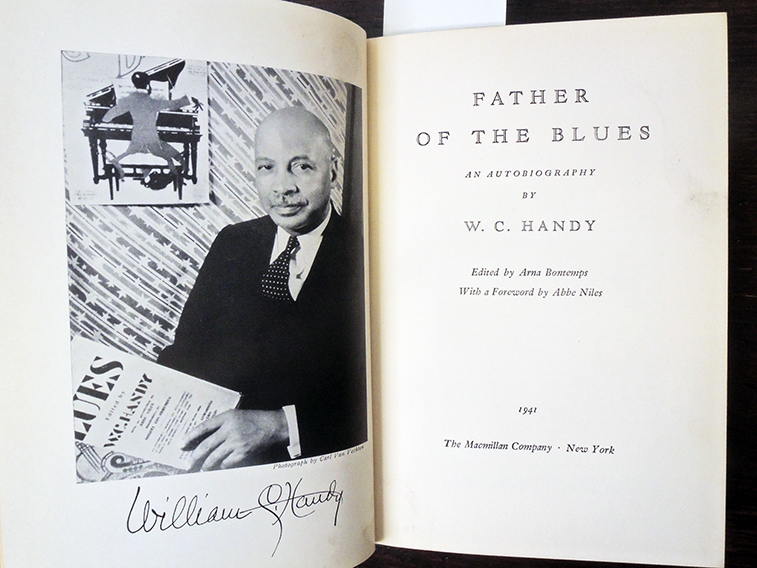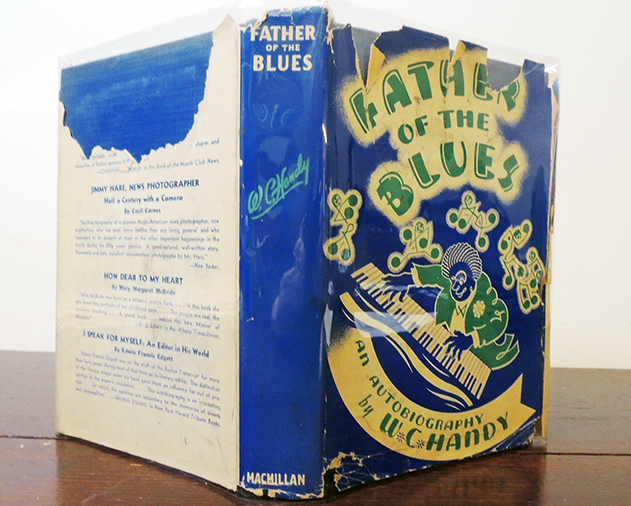 William Christopher Handy (1873-1958), Father of the Blues: an Autobiography; edited by Arna Bontemps; with a foreword by Abbe Niles (New York : Macmillan Co., 1941). Ex ML410.H18 A3. Presentation copy to Miriam Holden with inscription by James H. Hubert.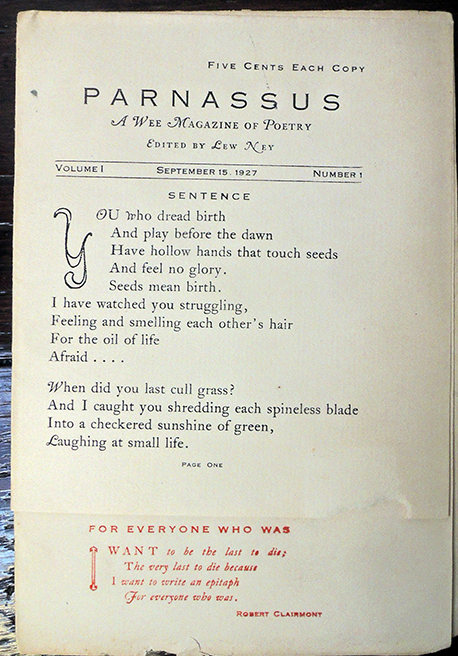 Clairmont also published regularly with his friend Lew Ney (Luther E. Widen), the 'Mayor of Greenwich Village'.