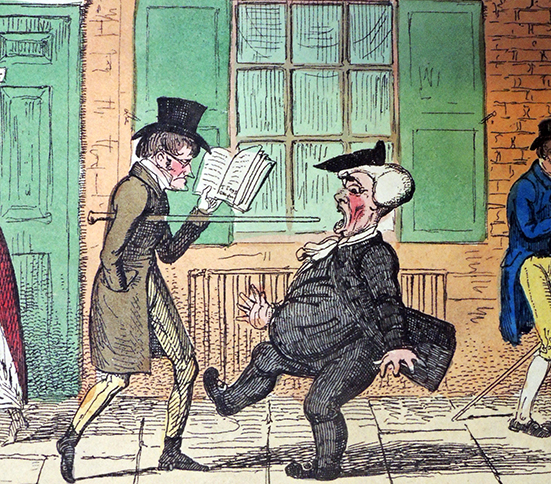 For those of us who came back to a physical office or work place last year, it can be hard to now share the streets with the rest of the world. New drivers are crazy and even the sidewalks can be dangerous. Be careful out there.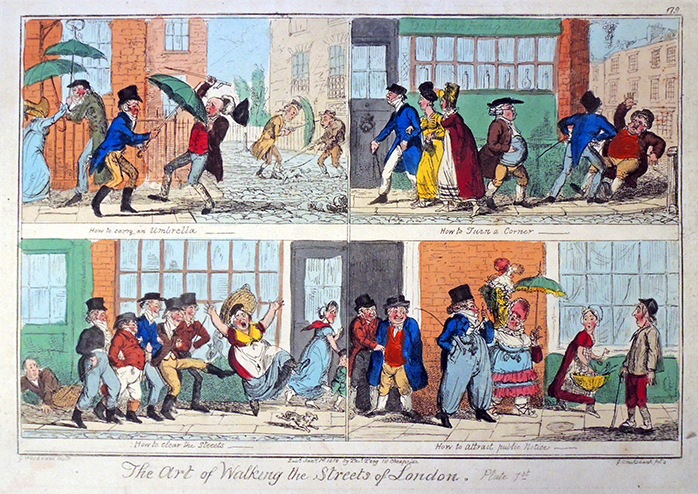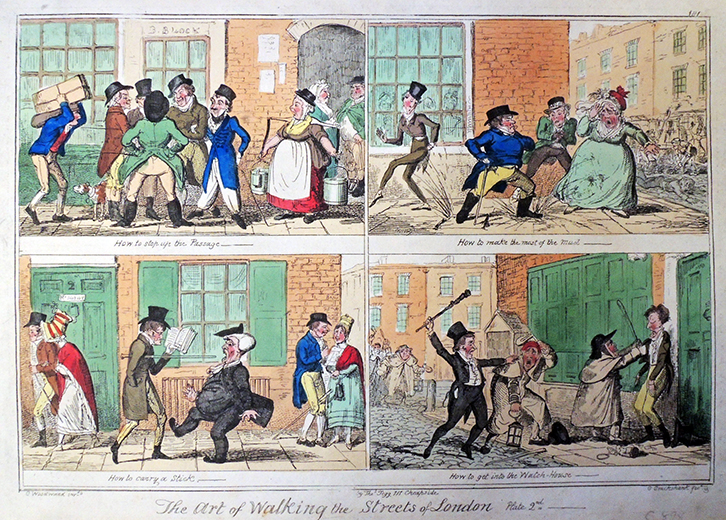 George Cruikshank (1792-1878) after George Moutard Woodward (approximately 1760-1809), The Art of Walking the Streets of London, Plate 1 and 2. January 1, 1818. Etching with hand-coloring. Graphic Arts collection GC022 Cruikshank prints. Gift of Richard W. Meirs, Class of 1888.
The British Museum notes: The title is from Gay's 'Trivia'. Woodward died in 1809; the costume of the principal figures has been brought up-to-date. Both plates are said to be from the 'Caricature Magazine'. Reid, No. 764. Cohn, No. 898.