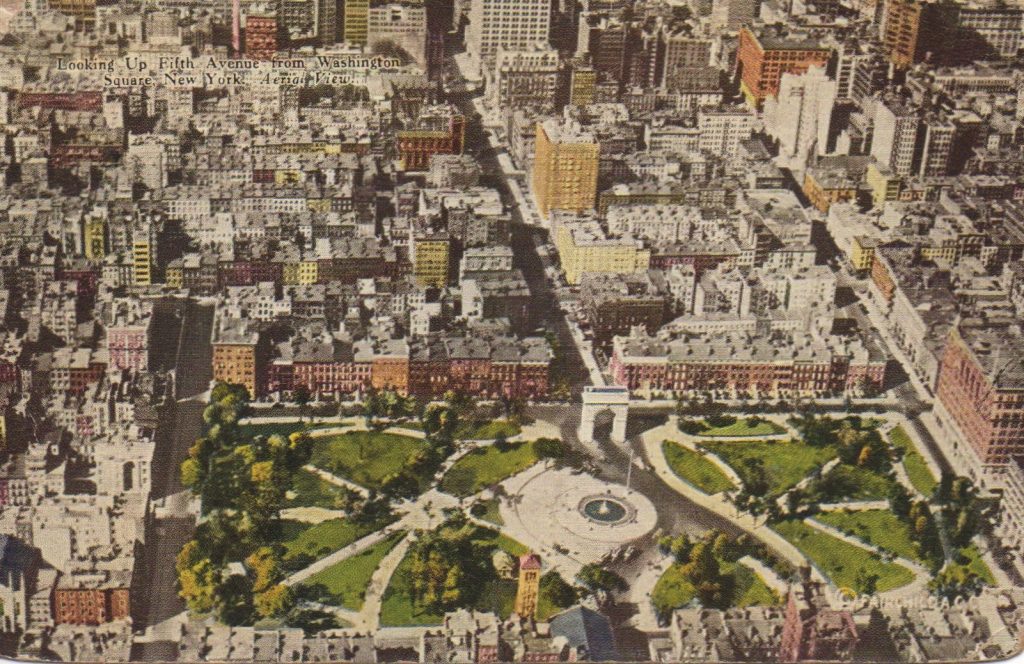 This aerial photograph of Washington Square Park gives a view of "The Row," the townhouses of wealthy New Yorkers living along Washington Square Park North (Waverly Place). Below are the names of the residents in 1924/25.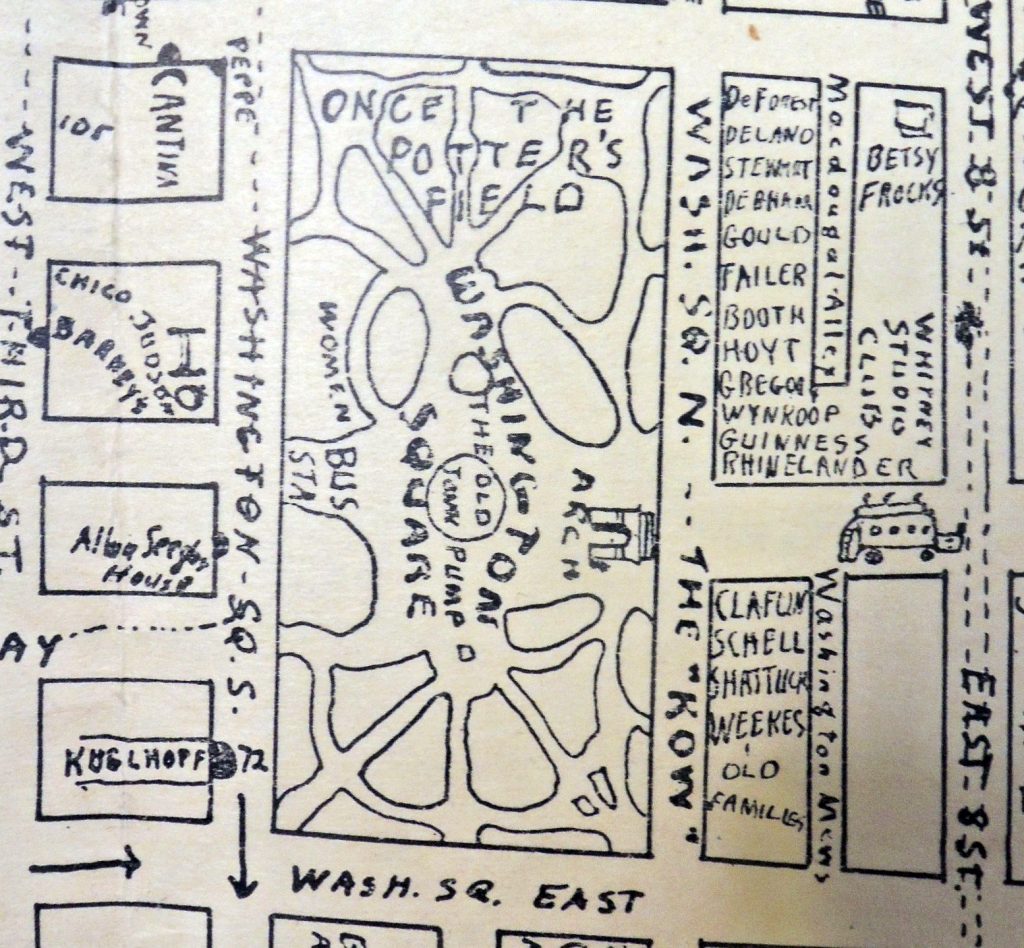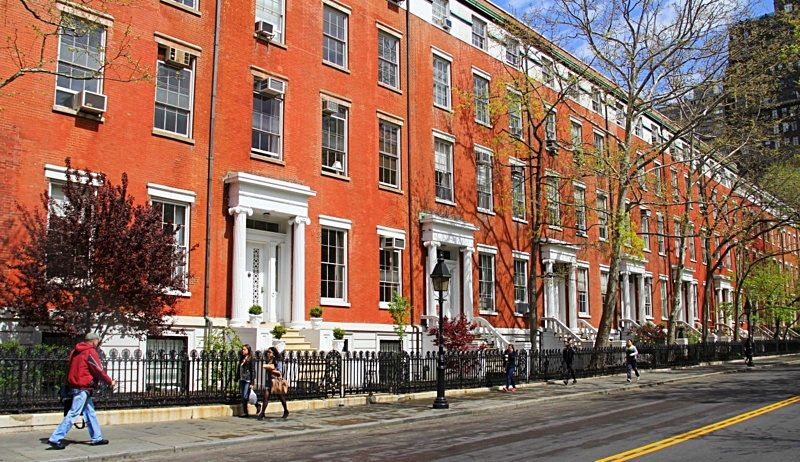 "…the most charming square in all New York: De Forest, Rhinelander, Delano, Stewart, De Rham, Gould, Wynkoop, Tailer, Guinness, Claflin, Booth, Darlington, Gregory, Hoyt, Schell, Shattuck, Weekes,—these, and others are still the names of the residents of Washington Square North. Father Knickerbocker, coming to smoke his pipe here, will be in good company, you perceive!"–Anna Alice Chapin, Greenwich Village. Illustrated by Alan Gilbert Cram (2005)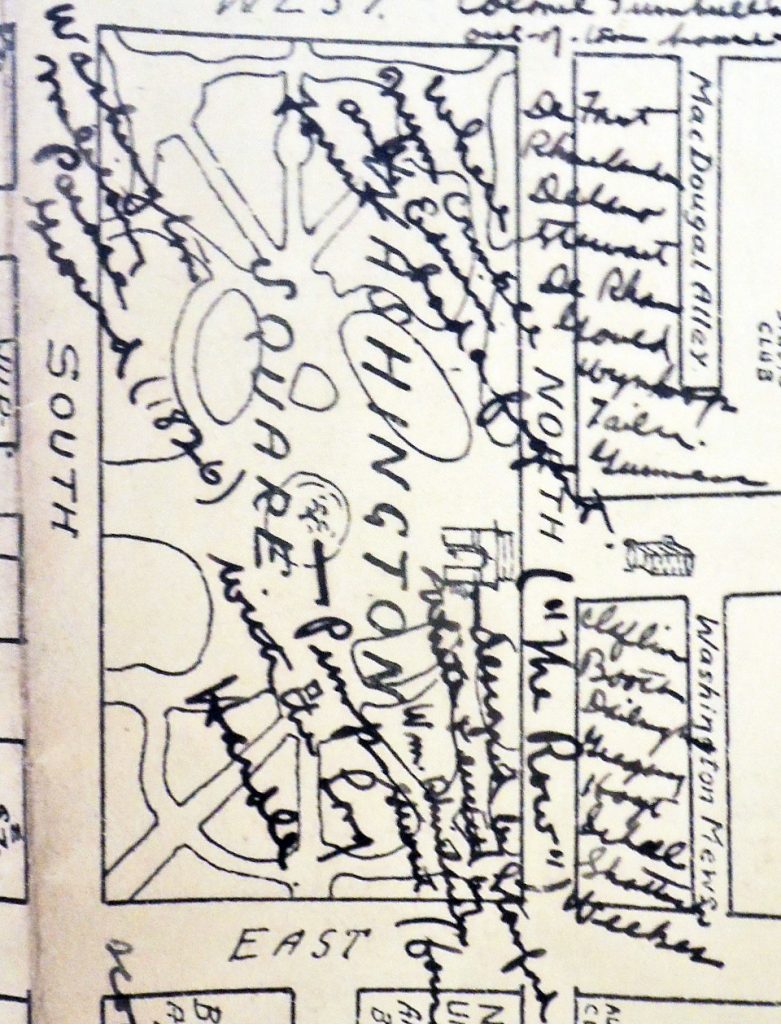 Map annotated by Lew Ney 1925, given to Princeton University Library.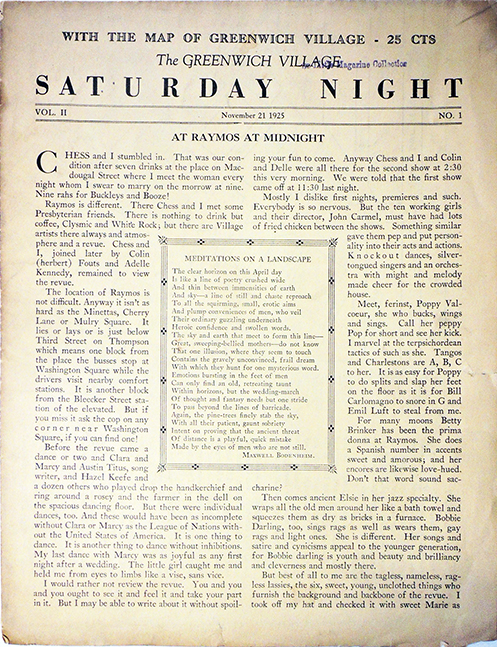 Lew Ney (born Luther Emanuel Widen, 1886-1963), The Greenwich Village Saturday Night (New York: [Lew New, 1924-1926]. Little Magazines LM GVSN Princeton holdings: Vol.2, no.1 (Nov. 21, 1925); 2 copies- Vol.2, no.3 (April 10, 1926). Gift of Lew Ney.
Beginning with September 20, 1924, the Greenwich Village bohemian Lew Ney (pronounced Looney) distributed his neighborhood newsletter entitled The Greenwich Village Saturday Night, written and hand-printed in his cold water studio at 246 West 14th Street (check the map!). Each issue (except v.2, no. 2) included a large, two-page map of the area below 14th street with his commentary on New York history and current residents. Princeton was given four issues by Lew Ney himself and one of the maps is annotated by him [see above], a later copy including these notes in a cleaner version.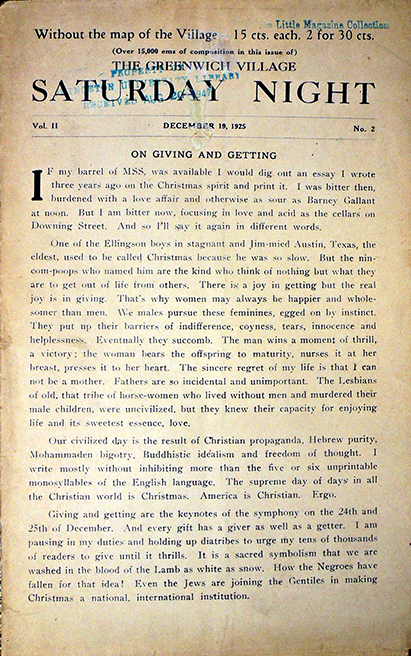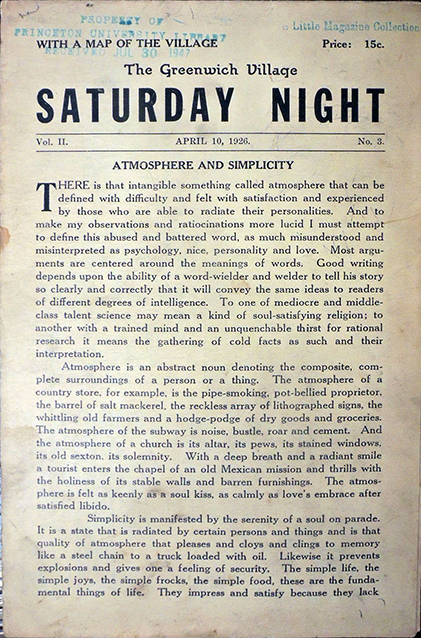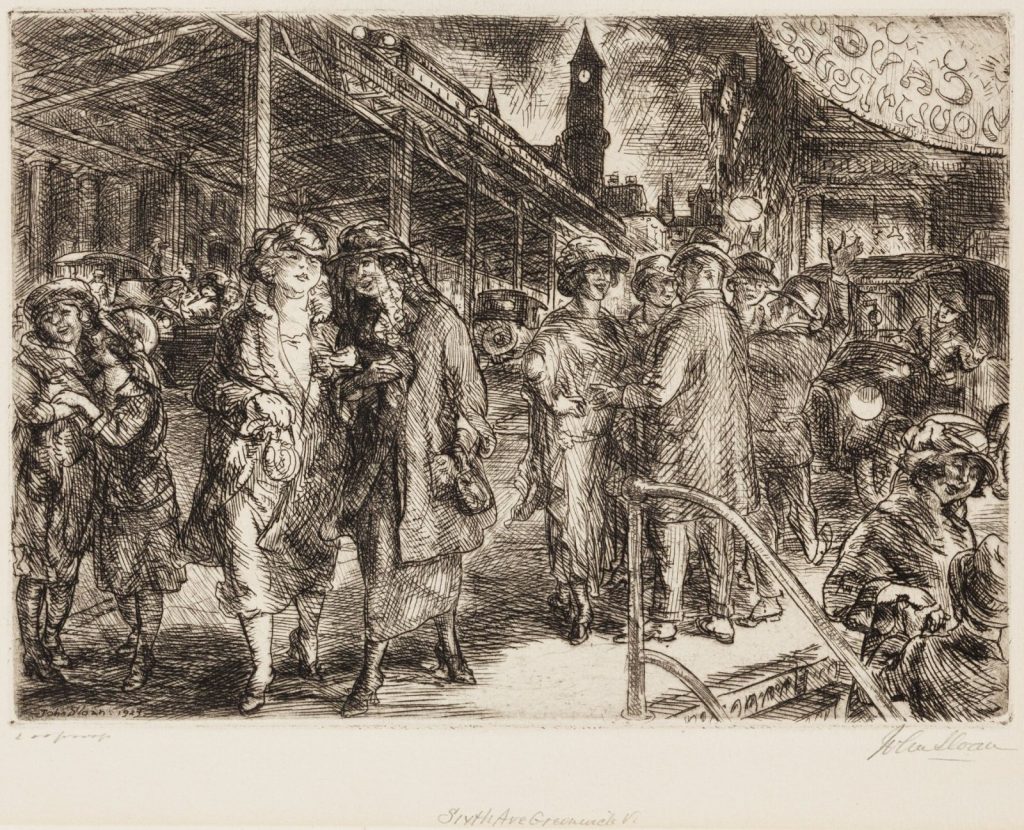 John Sloan (1871-1951), Sixth Avenue, Greenwich Village, 1923. Etching.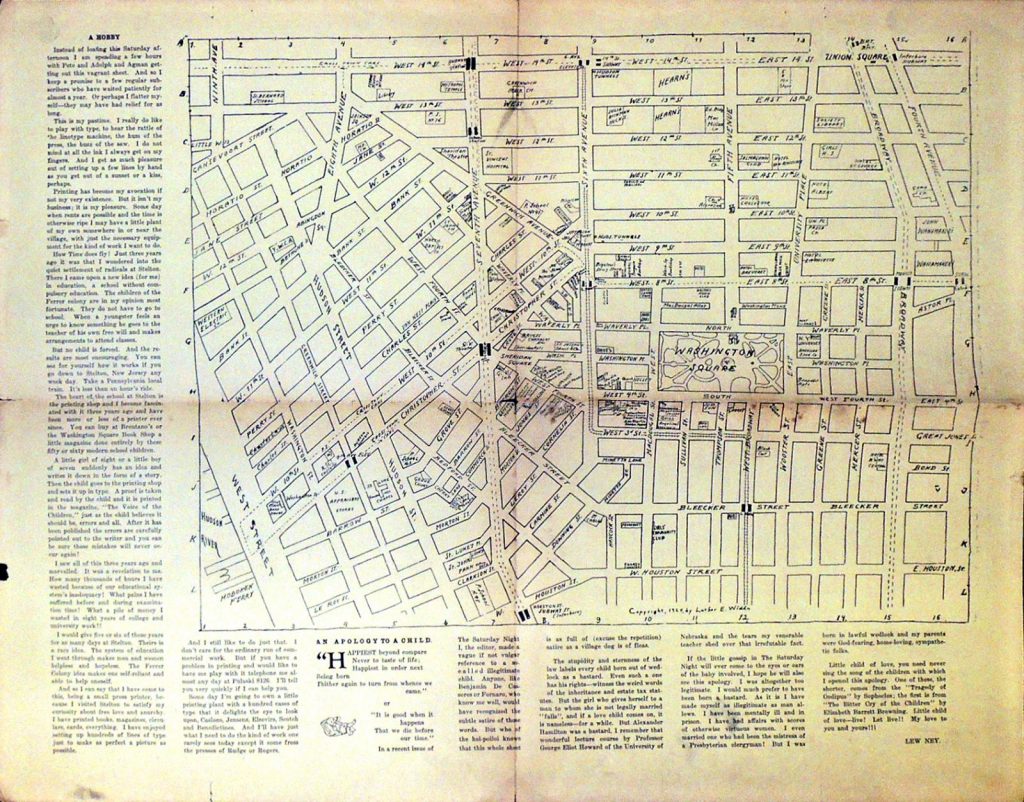 1924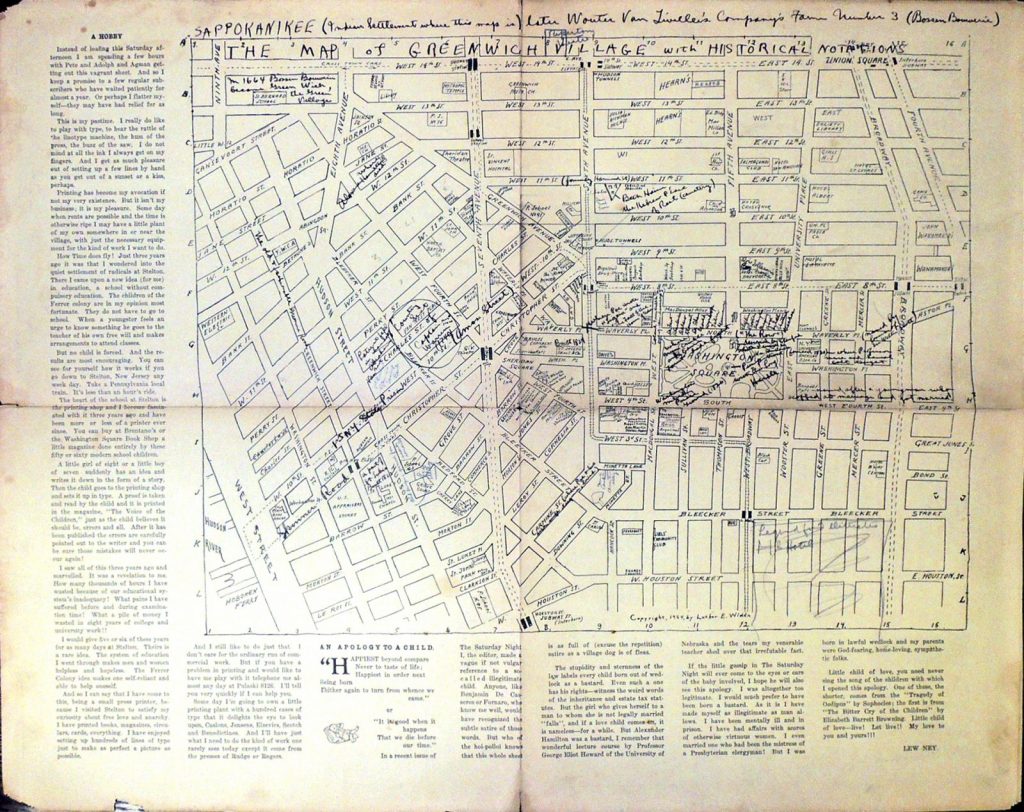 1925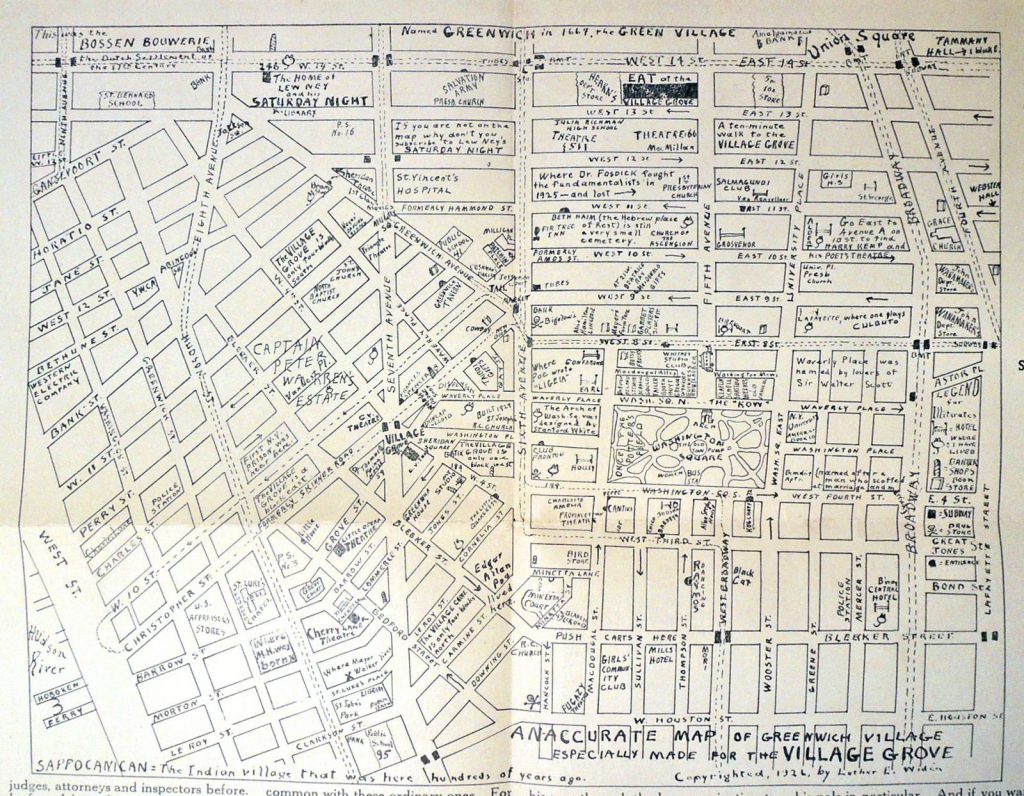 1926
A few details: