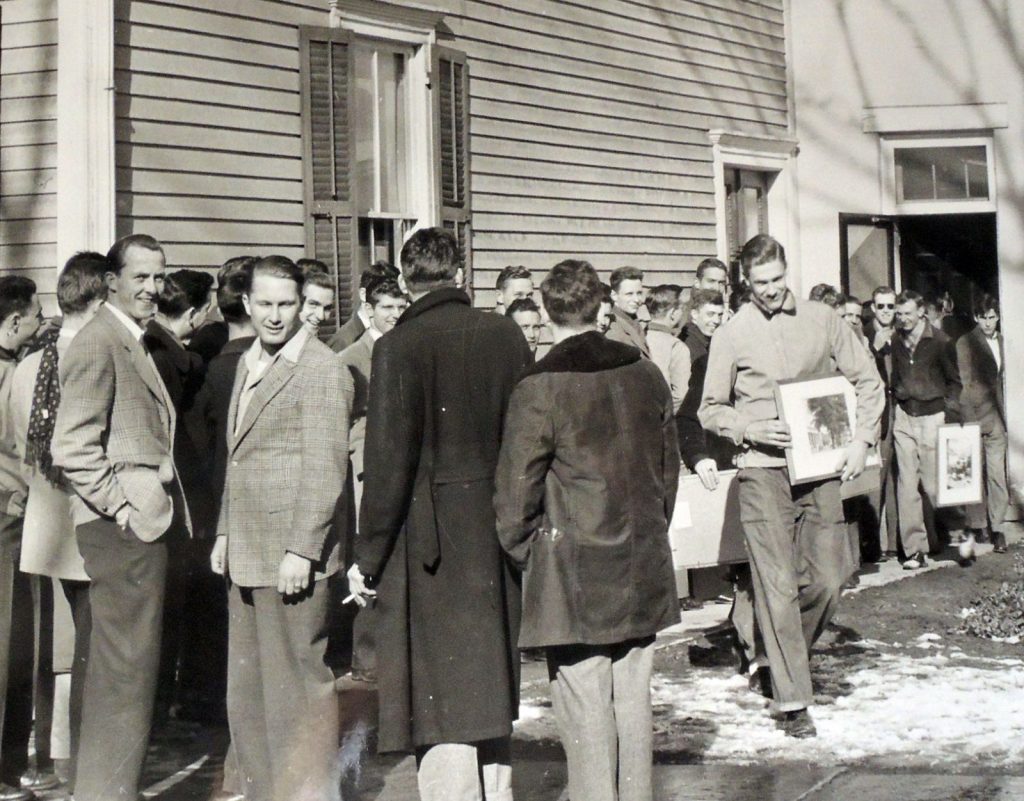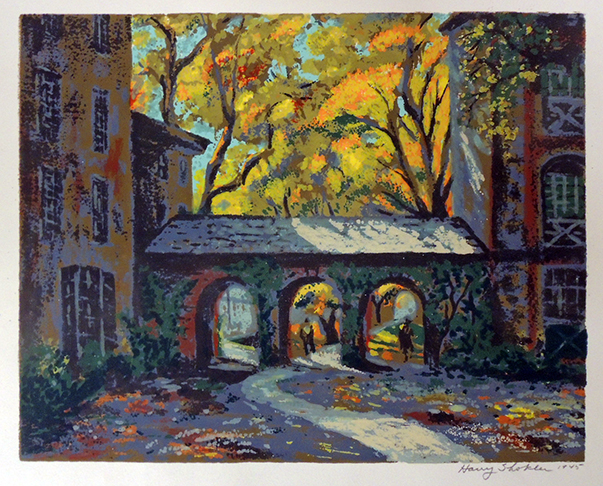 Harry Shokler (1896-1978), Triple Arch Connecting Reunion and West College, 1945. Serigraph. Fifth print issued by the Princeton Print Club.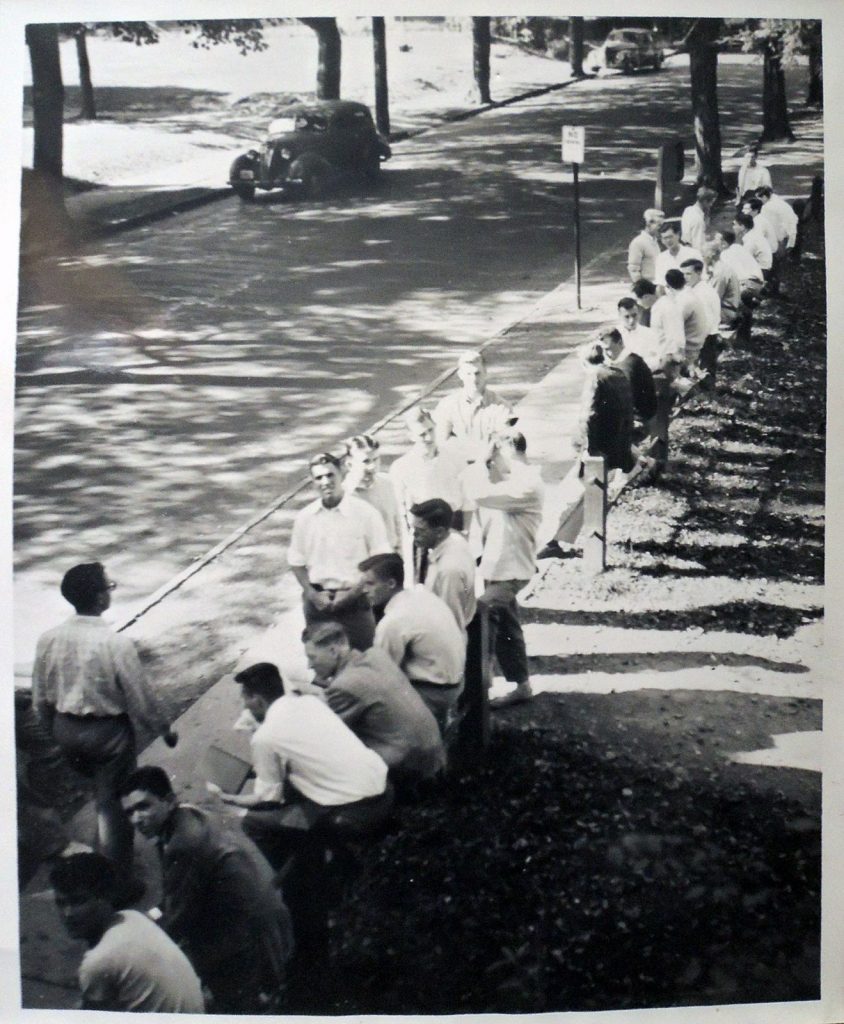 In 1940, Elmer Adler was invited to Princeton University for 3 years and stayed for 12 in an "experiment in the study of printing and the graphic arts." He filled the 12 rooms at 40 Mercer Street with permanent displays of fine printing along with rotating exhibitions managed by undergraduates and supervised by Adler, who was called the Prince of Prints. They formed the Princeton Print Club to not only engage the students with a print lending library, but reach a broad community of artists, printers, and collectors.
The Princeton Print Club will be the focus of a free webinar at 2:00 edt on Friday, May 28, 2021. Julie Mellby will present an illustrated history of the organization, joined by Marilyn Kushner, New York Historical Society, who will talk about the explosion of interest in printing and print collecting at that time, and by Alexandra Letvin, from the Allen Memorial Art Museum, Oberlin College, where they continue to circulate fine art prints to the students each semester as part of their Art Rental program. Registration: HERE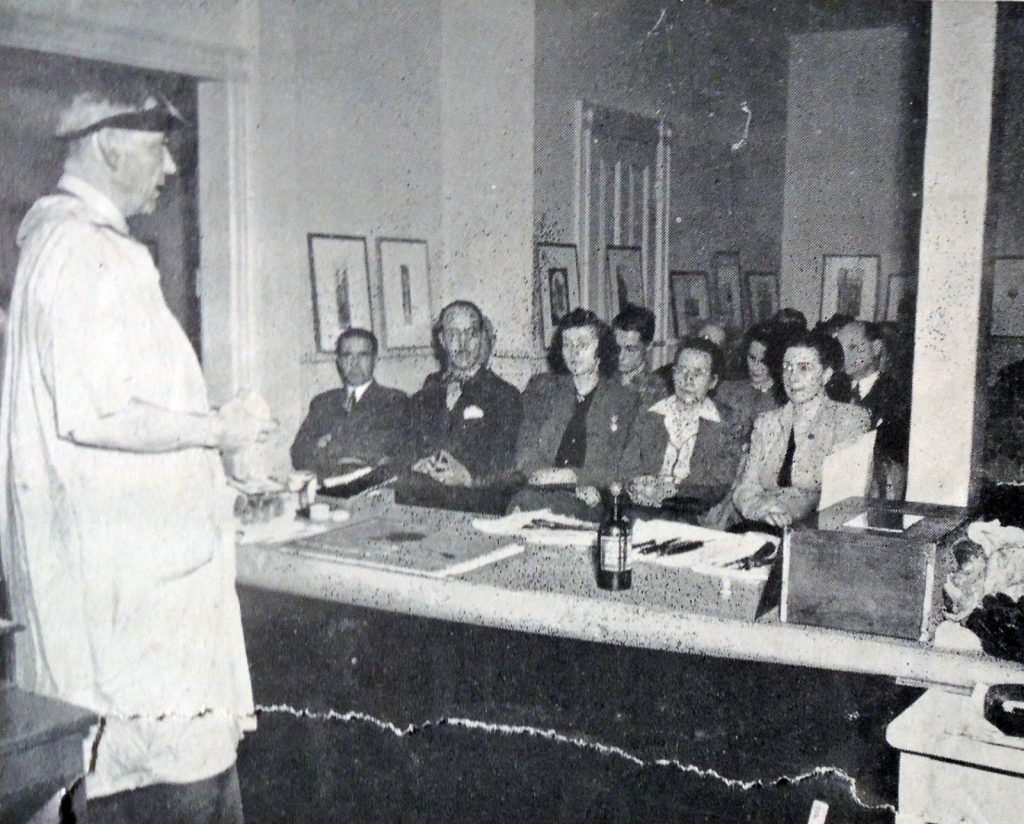 John Taylor Arms demonstrating intaglio printing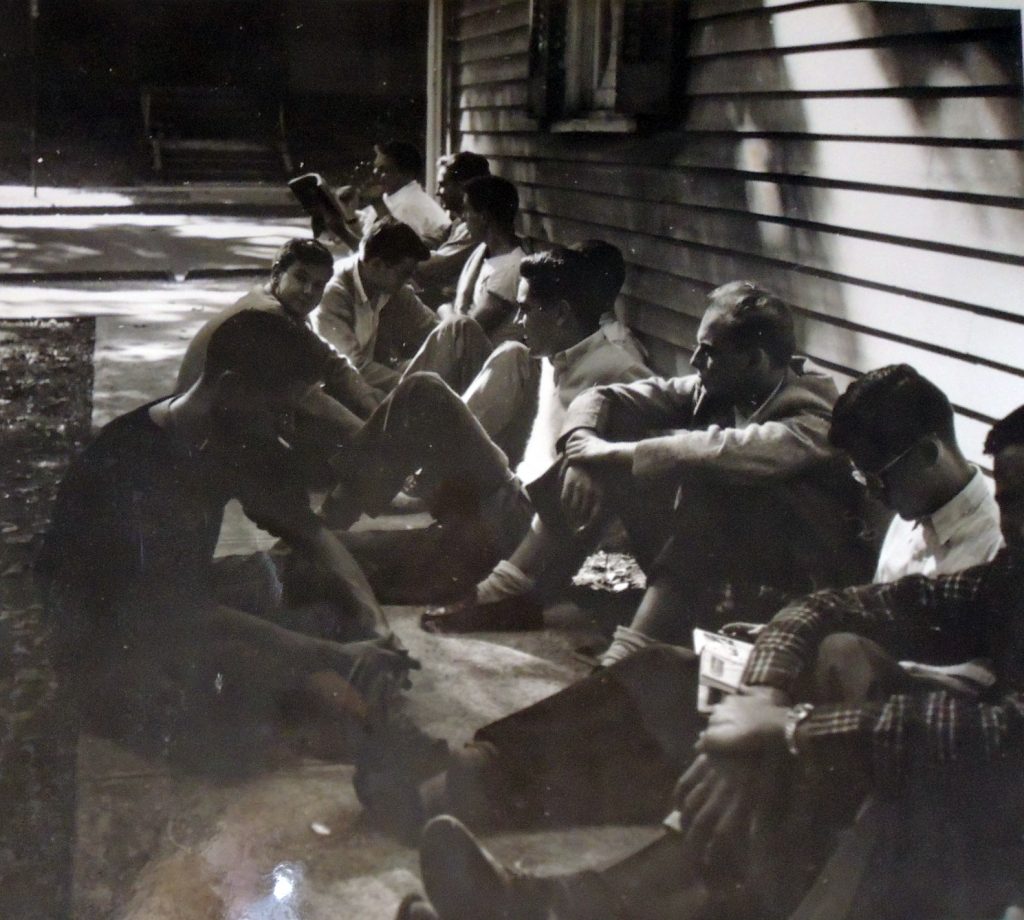 On lending day, the boys lined up before breakfast in order to be first to see the print selection. By noon, 400 or more framed works had been circulated.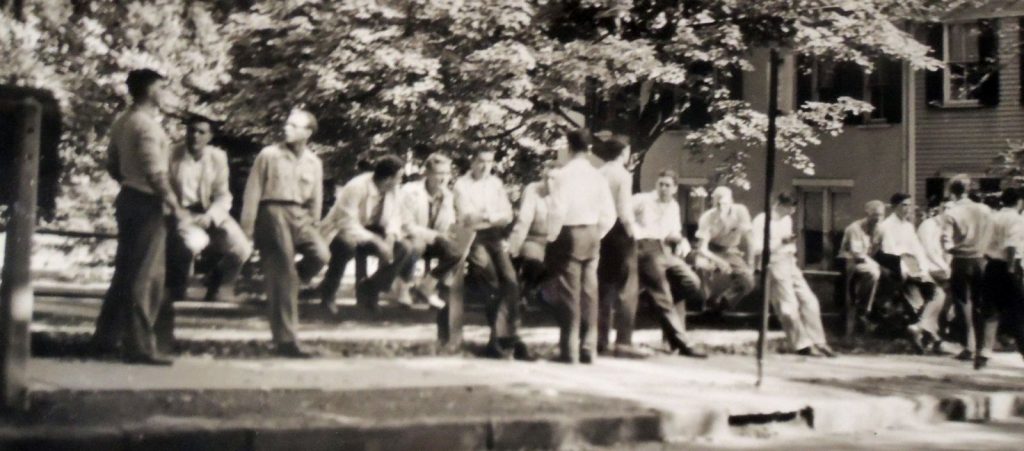 The initial idea was for Adler, with his large collection of books, plates and prints, to give informal courses in the graphic arts that would serve to stimulate the cultural interests of Princeton undergraduates. A group of students decided to go further by forming an organization whose activities would revolve around 40 Mercer (later 36 University Place) and so it was that the Princeton Print Club came into existence.
With a regular membership fee of $5 a year, the club rapidly gained support among undergraduates, faculty, and alumni until enrollment hit 100. Each member received an annual fine art print depicting the Princeton campus, as well as invitations to lectures, demonstrations, and an annual print sale. Proceeds were used to establish a circulating collection of prints and photographs lent to students at the beginning of each semester. That collection forms the basis of the current Graphic Arts Collection, now part of Firestone Library's Special Collections.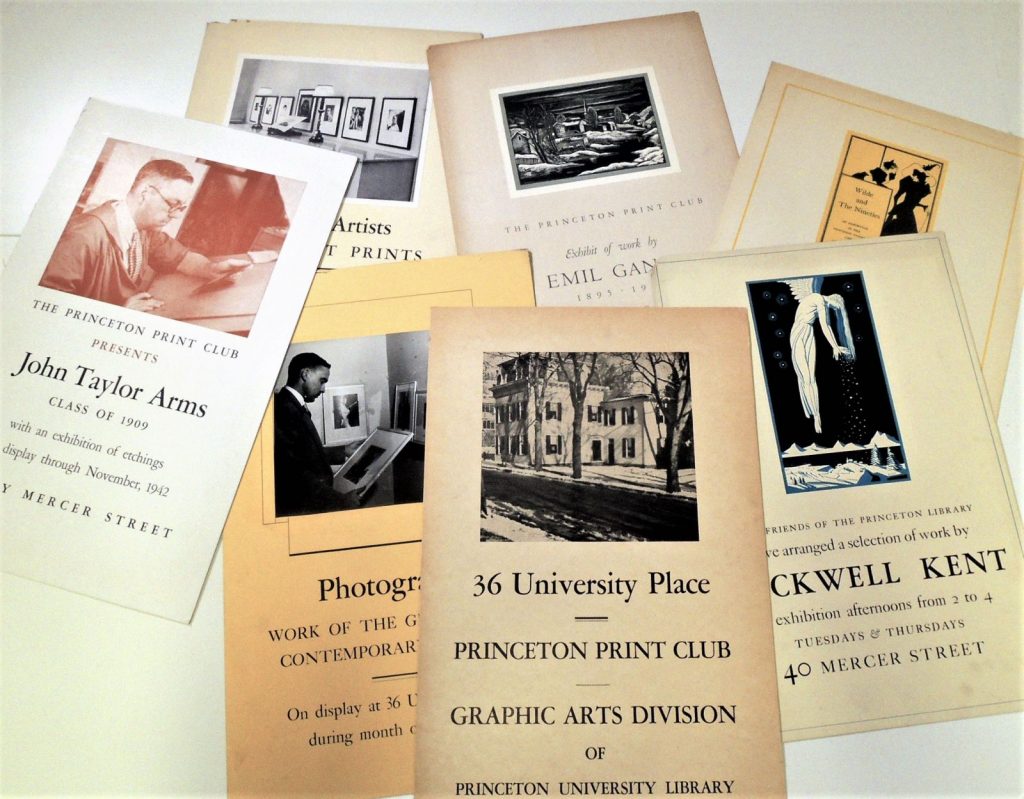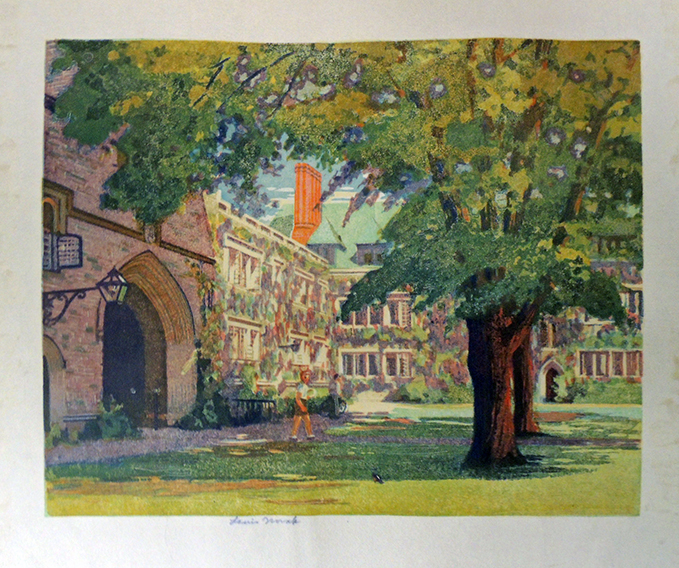 Louis L. Novak (1903-1988), Joline-Campbell Hall from Blair Court, 1943. Linocut. Third print issued by the Princeton Print Club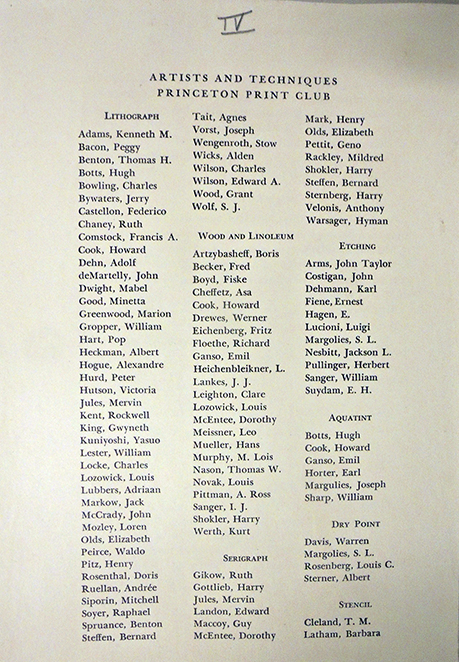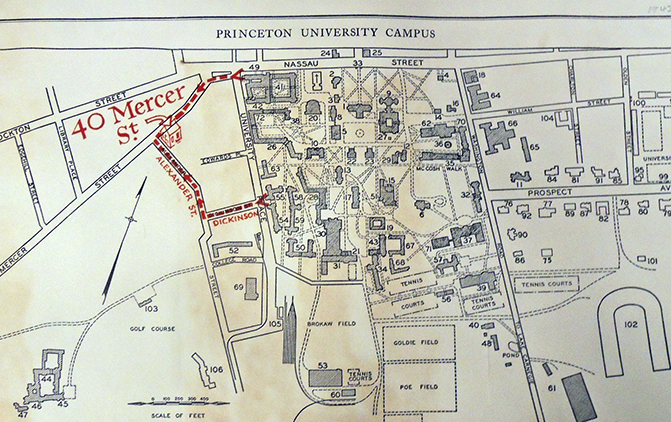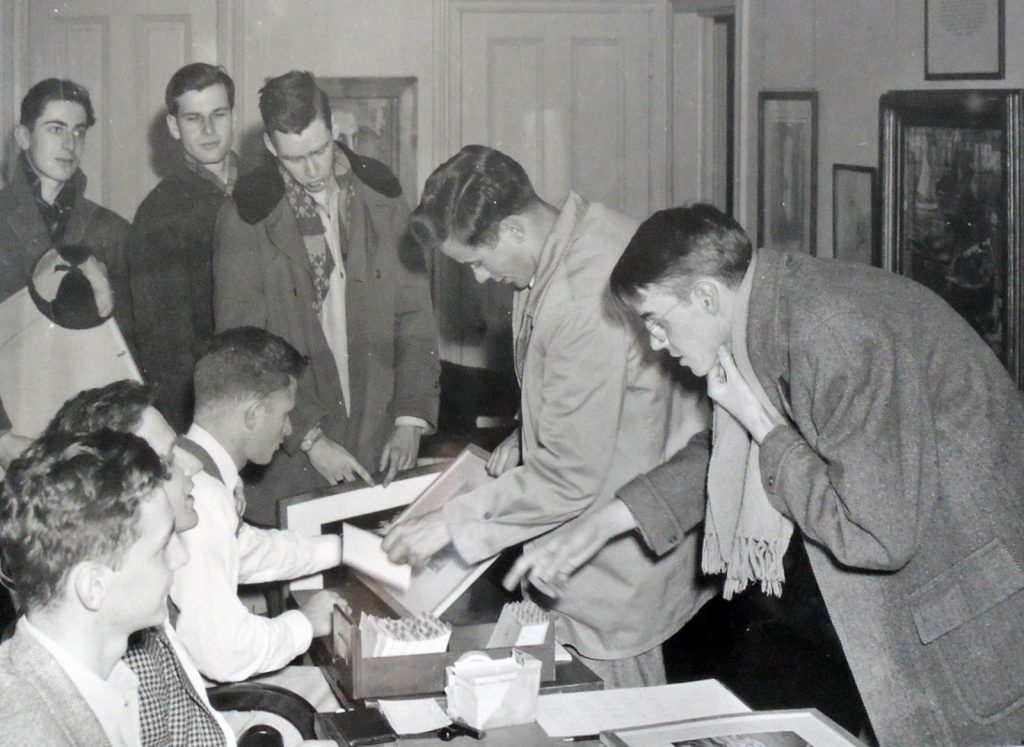 Please join us at 2:00 edt on Friday, May 28, 2021. The event is free but you must register for the zoom link: HERE. For more information, please contact jmellby@princeton.edu