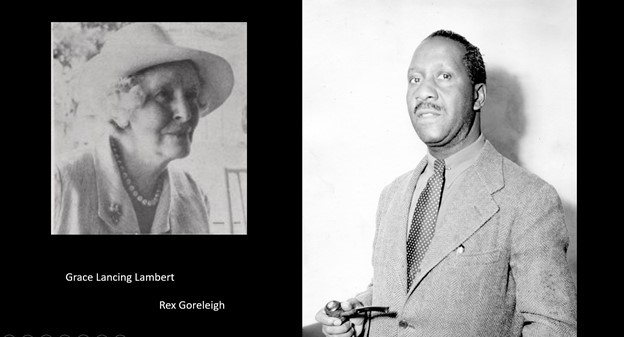 While the campus of Princeton University was populated exclusively by young boys in the 1940s, the Princeton Print Club had a diverse membership, which helped to introduce these students to elements of visual culture previously unseen along Nassau Street. Although the Club was supervised by printer/publisher Elmer Adler, it was the boys who ran the operation, volunteering as registrars, treasurers, curators, event planners, and more. The annual fine art prints produced exclusively for Club members continue to be treasured by print collectors worldwide.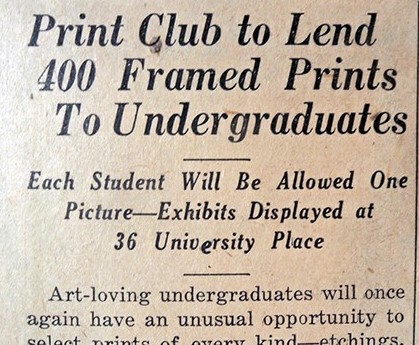 Please join us at 2:00 edt on Friday, May 28, 2021, when Julie Mellby will present an illustrated history of the Princeton Print Club, joined by Marilyn Kushner, New York Historical Society, who will talk about the explosion of interest in printing and print collecting at that time, and by Alexandra Letvin, from the Allen Memorial Art Museum, Oberlin College, where they continue to circulate fine art prints to the students each semester as part of their Art Rental program.
Register: HERE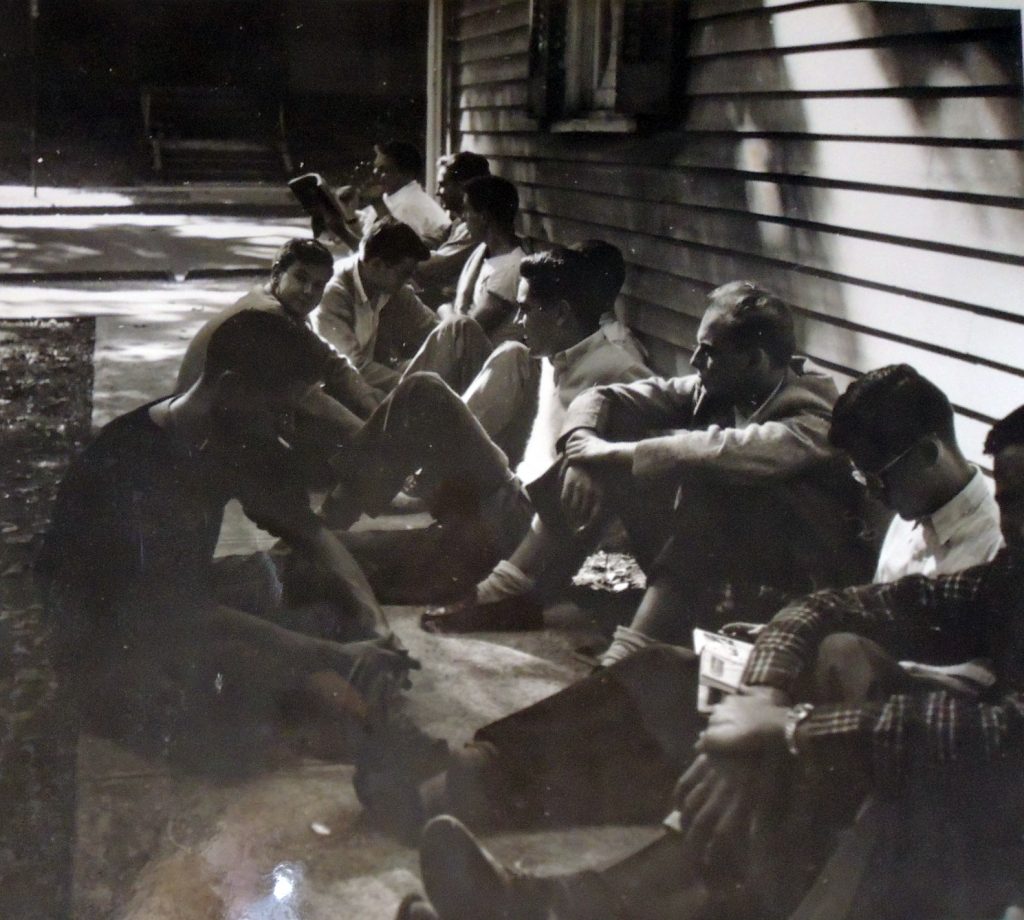 On lending day, the boys lined up before breakfast in order to be first to see the print selection. By noon, 400 or more framed works had been circulated.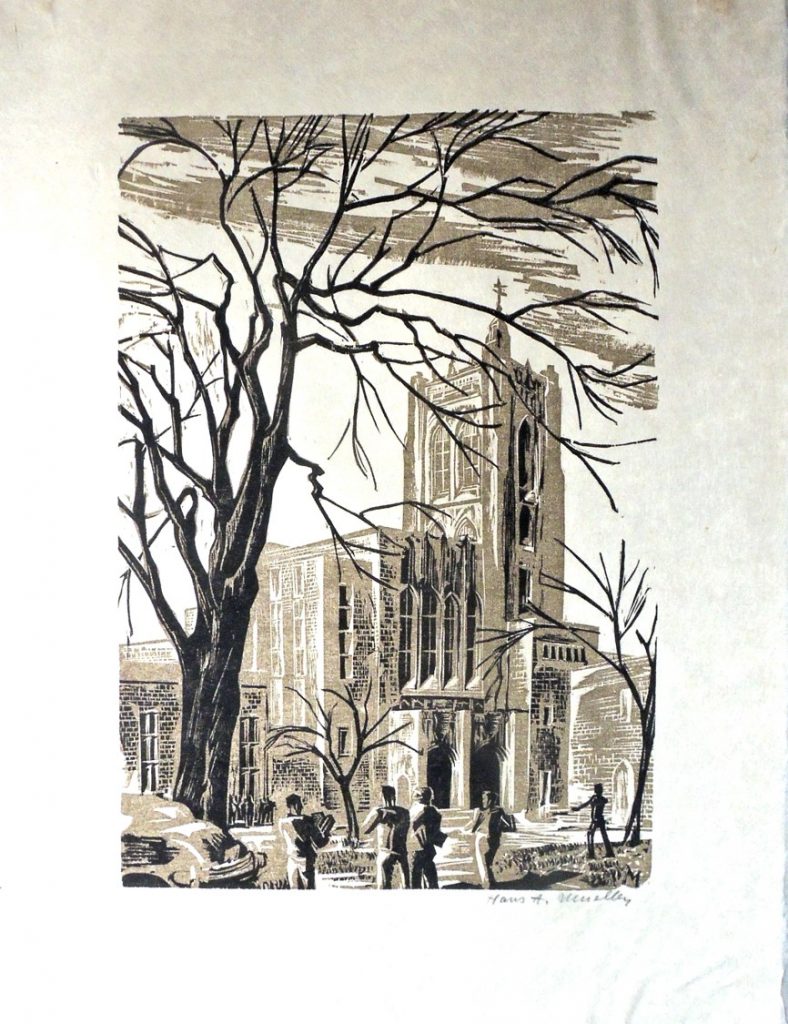 With a regular membership fee of $5 a year, the Club rapidly gained support throughout the Princeton community and art collectors nationally, until enrollment hit 200. Each member was allowed to purchase an annual fine art print depicting the Princeton campus, as well as attend lectures, demonstrations, and an annual December print sale. Proceeds were used to establish a circulating collection of prints and photographs lent to students free of charge at the beginning of each semester. That collection forms the basis of the current Graphic Arts Collection, now part of Firestone Library's Special Collections.
Register here: https://princeton.zoom.us/webinar/register/WN_cTVOHedzSNeTPKQDEmybUQ