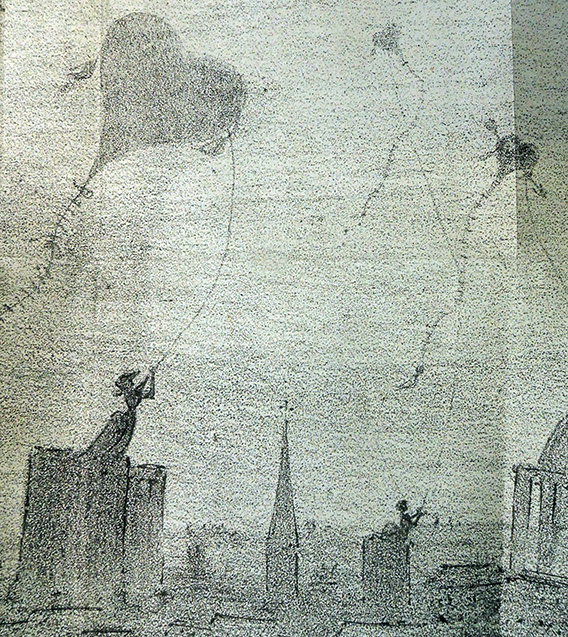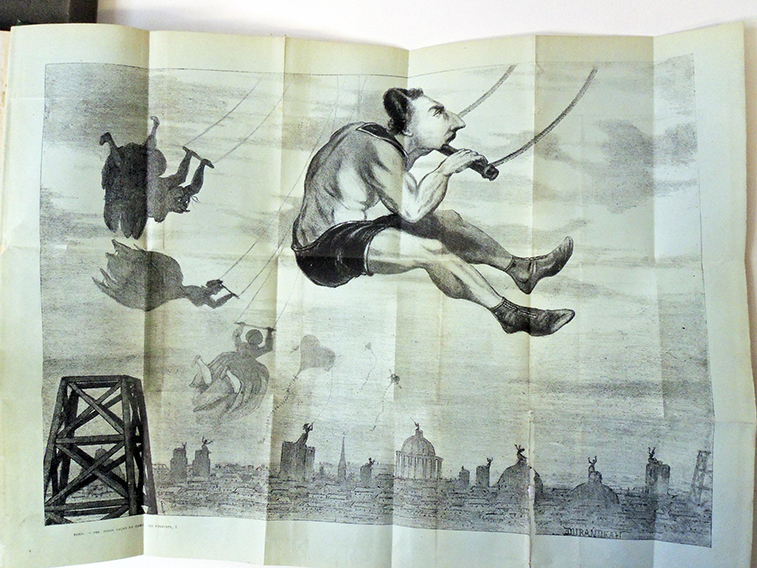 Jules Léotard (1830-1870), Mémoires de Léotard (Paris: Chez tous les libraires, 1860). Firestone recap 4298.579. Fold-out by Durandeau printed on green paper.
Jean Émile Durandeau (1827-1880) is best remembered for his lithographic sheet music designs and caricatures of popular members of French society. While he was a contemporary of Étienne Carjat (1828-1906) and Honoré Daumier (1808-1879), his work has not been equally recorded. Durandeau was the chief illustrator of the satirical newspaper Le Drôlatique and wrote the popular Civilians and Soldiers (1878).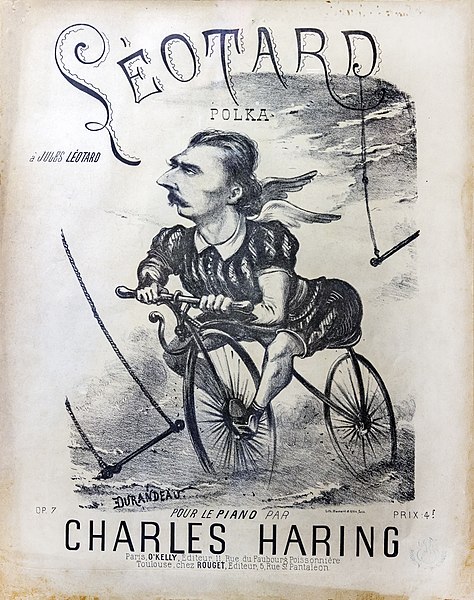 One of the beloved figures he drew was Jules Léotard (1838-1870), circus performer and trapeze artist extraordinaire. A member of both the Cirque Napoléon and the Cirque d'Hiver, Léotard made a flying somersault between two swinging bars in 1859, perfecting the flying trapeze. Songs were written and stories told about the man and his acrobatics, many illustrated by Durandeau.
With his published memoirs, Léotard included an enormous lithographic fold-out by Durandeau, picturing Léotard flying over Paris, with his fans holding heart shaped kites and practicing their own trapeze acrobatics.