Henry Carter (1821-1880) worked occasionally as an artist for the Illustrated London News under the pen name Frank Leslie before moving to New York City, where he began publishing his own paper, Frank Leslie's Illustrated Newspaper. In 1857, he had his name legally changed to Frank Leslie.
Miriam Florence Folline (1836-1914) married four times and had many names, with and without her husbands. She was Baroness de Bazus, Miriam Peacock, Miriam F. Squier (see also https://graphicarts.princeton.edu/2014/05/22/ephraim-george-squier/), Miriam Leslie, and Miriam Wilde (sister-in-law to Oscar). In 1881, she also became Frank Leslie.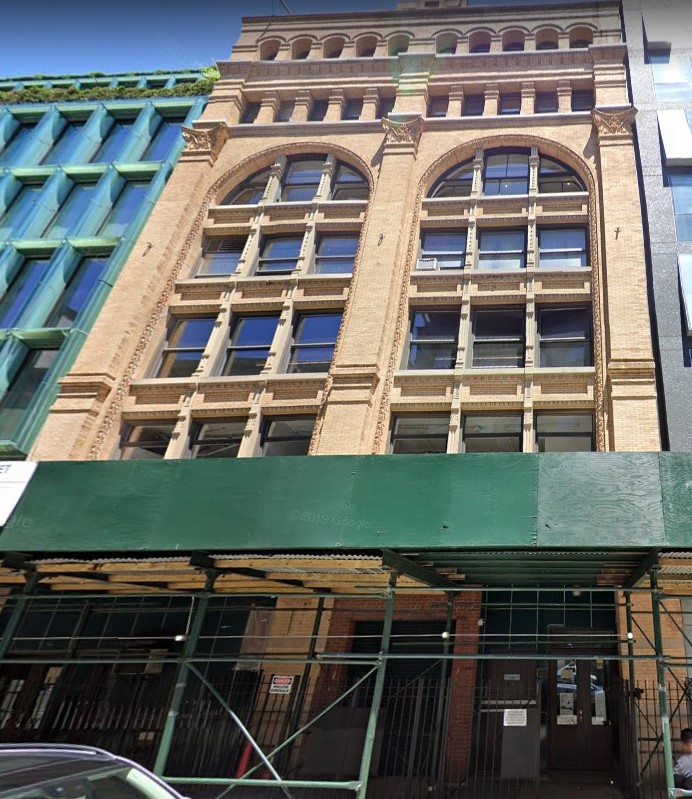 The Frank Leslie Building
At Mr. Leslie's death, his company was heavily in debt and Miriam took over the running of the business, with the title of President. To stop any legal questions as to her leadership with the firm, she had her name changed to Frank. http://daytoninmanhattan.blogspot.com/2016/10/the-frank-leslie-bldg-nos-42-44-bond.html. *Unfortunately, she continues to be listed in libraries around the world as Leslie, Frank, Mrs.
As part of her reorganization, she moved the company's 300 employees and 13 massive printing presses uptown to the cheaper 42-44 Bond Street [above], naming the building after herself: The Frank Leslie Building. Leslie successfully brought the company out of bankruptcy and worked until 1902, when she sold the business, using her capital to fund the Leslie Woman Suffrage Commission.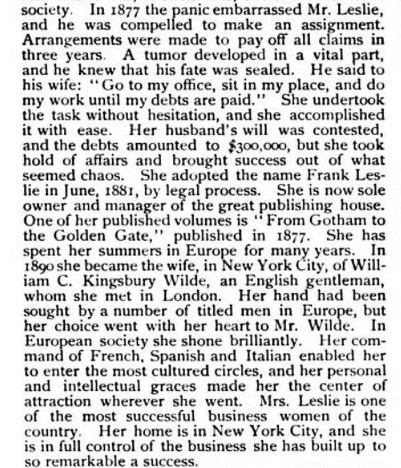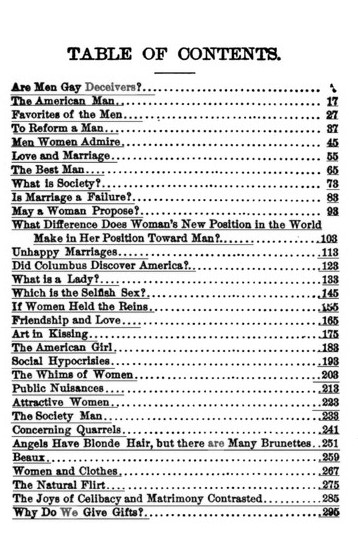 One of her many books:
Frank Leslie, Are we all deceivers? : the lover's blue book (London ; New York : F.T. Neely, 1892-96)
https://books.google.com/books?id=tClBJq1iEIAC&printsec=frontcover&dq=are+we+all+deceivers&hl=en&newbks=1&newbks_redir=0&sa=X&ved=2ahUKEwirh8SKkZryAhUOFVkFHTuVAvYQuwUwAHoECAUQBg#v=onepage&q=are%20we%20all%20deceivers&f=false