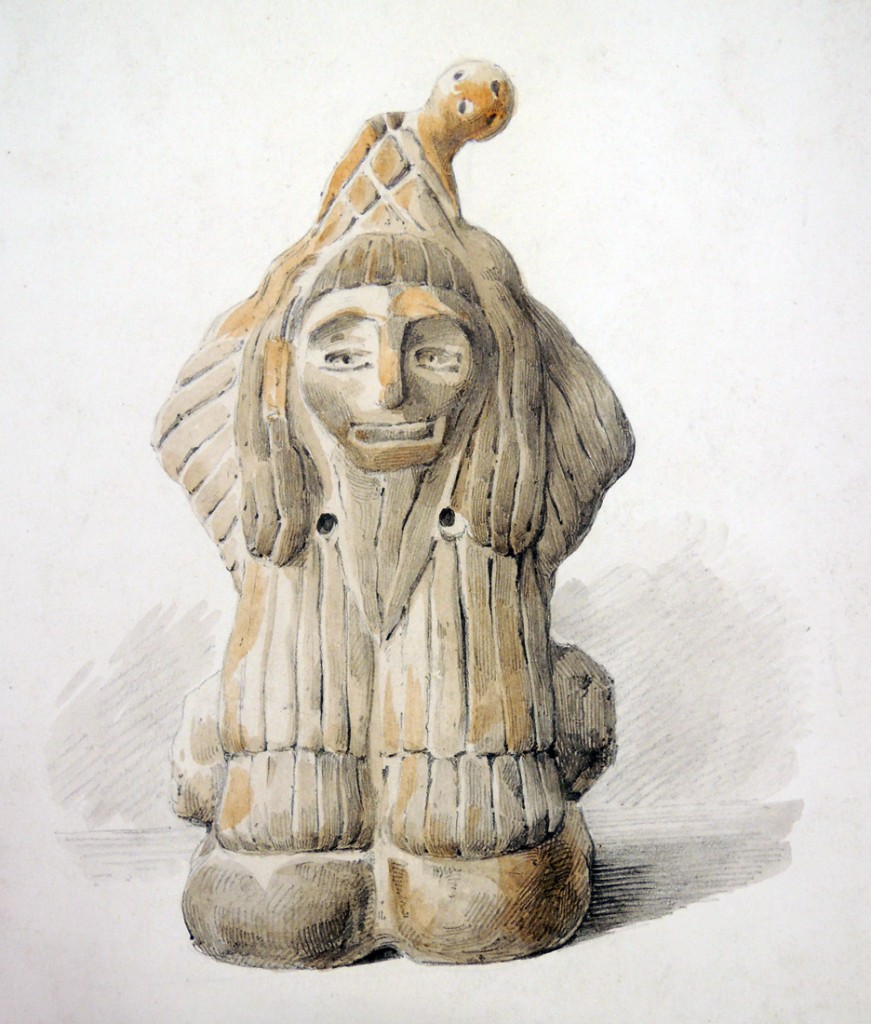 "In 1865, in the ancient Inca city of Cuzco, Ephraim George Squier, explorer, archeologist, ethnologist, and the U.S. charge d'affaires in Central America, received an unusual gift from his hostess, Senora Zentino, a woman known as the finest collector of art and antiquities in Peru. The gift was a skull from a vast nearby Inca burial ground." — Dr. Charles G. Gross (Department of Psychology) "A Hole in the Head" by in The Neuroscientist 5, no. 4 (1999). Keep reading: https://www.princeton.edu/~cggross/neuroscientist_99_hole.pdf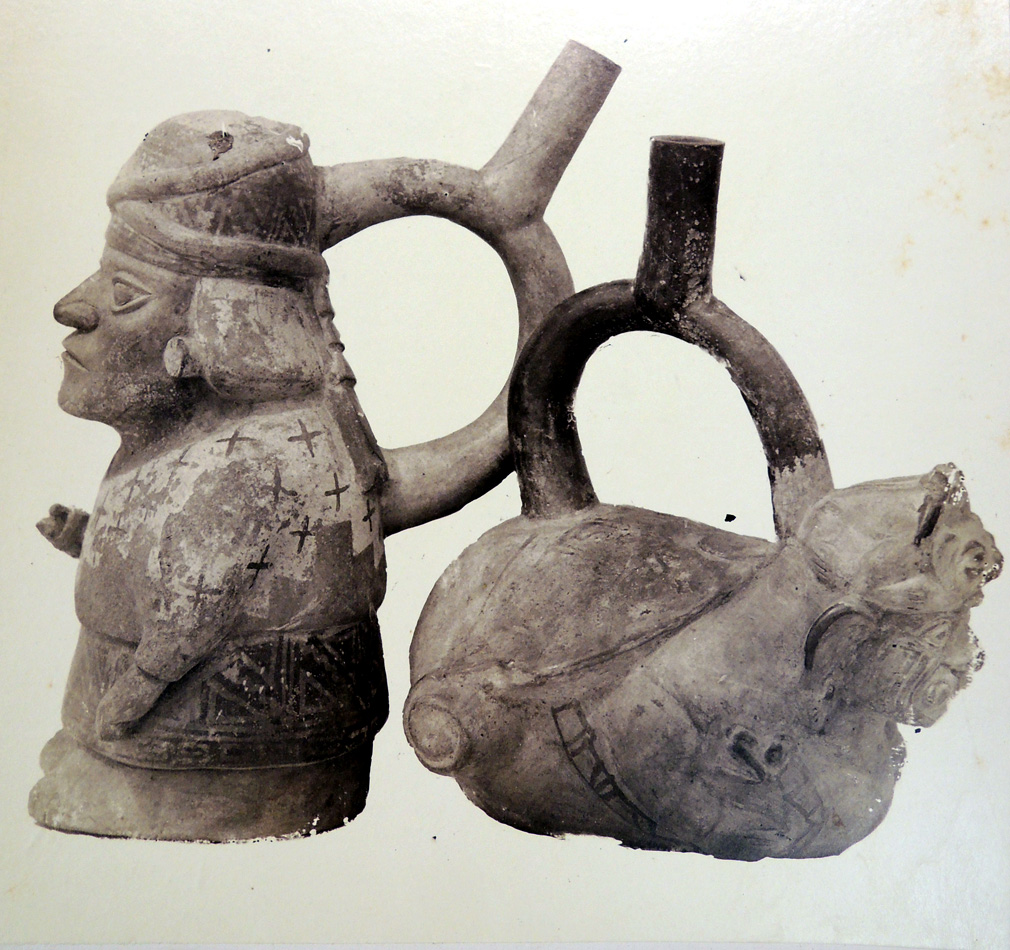 The Graphic Arts Collection holds one box of Squier's drawings in watercolor, pencil, and pen-and-ink intended for illustration in his publications on Central and South America. There are drawings of artifacts, plans and sections of buildings, and archaeological remains, including twenty-four published in Peru, Incidents of Travel and Exploration in the Land of the Incas (1877). As far as we can tell, there are unpublished drawings of archaeological sites in Ollantaytambo and Sacsahuaman in Peru, include some of the "Seat of the Inca." In addition there are fourteen color photographs of selected Squier drawings and five albumen photographs of Peruvian artifacts by Augustus Le Plongeon (1826-1908).
Among Squier's other books are Serpent Symbols (1852); Nicaragua: its People, Scenery, and Monuments (New York, 1852); Notes on Central America (1854); The States of Central America (1857) and Monographs of Authors who have written on the Aboriginal Languages of Central America (1860).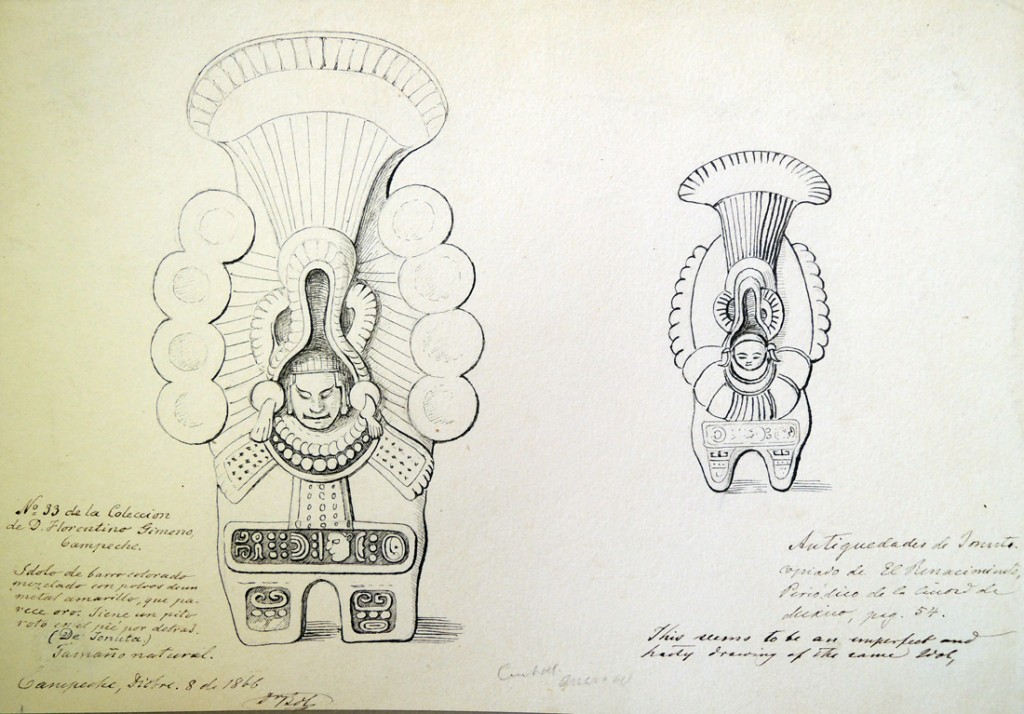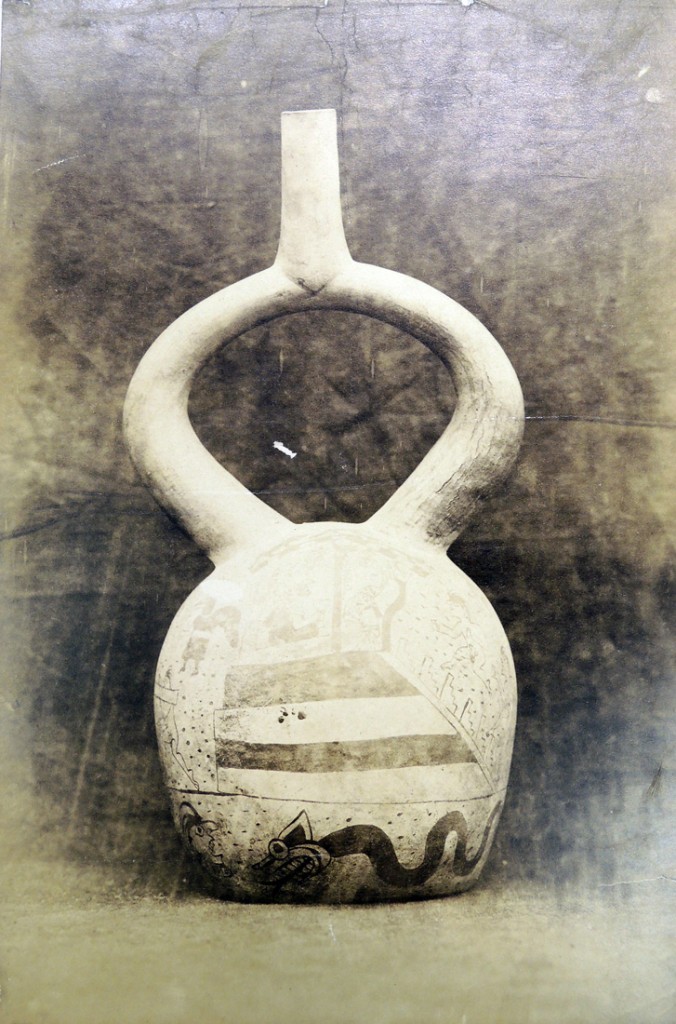 Ephraim George Squier (1821-1888) and E.H. Davis, Ancient monuments of the Mississippi Valley (New York: Bartlett & Welford; Cincinnati, J. A. & U. P. James, 1848). Graphic Arts Collection (GAX) Oversize Hamilton 1929q
Ephraim George Squier (1821-1888), Central and South American drawings of E. G. Squier, 1864-1877. One box. GAX Graphic Arts Collection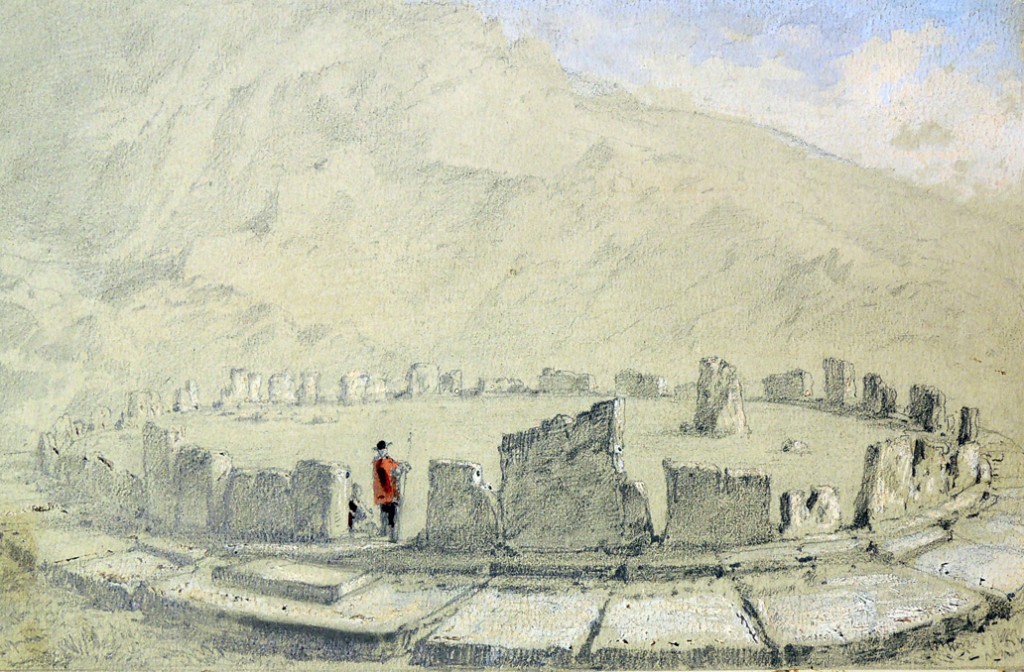 One of the many obituaries for Squier begins, "Dr. Ephraim George Squier, the well-known archeologist … was born in Bethlehem, N.Y. in 1821, graduated at Princeton in 1848. His first work of note was the investigation, in company with Dr. E.H. Davis, of the mounds of the Mississippi Valley, the results of which, formed the first volume of the Smithsonian Contributions to Knowledge.
…In 1863 he visited Peru, but his account of his investigations in that region was cut short in the middle of its publication by a mental disorder, which left him for the last seventeen years of his life utterly incapacitated for work." The American Naturalist 22, No. 258 (June 1888): 566-69.