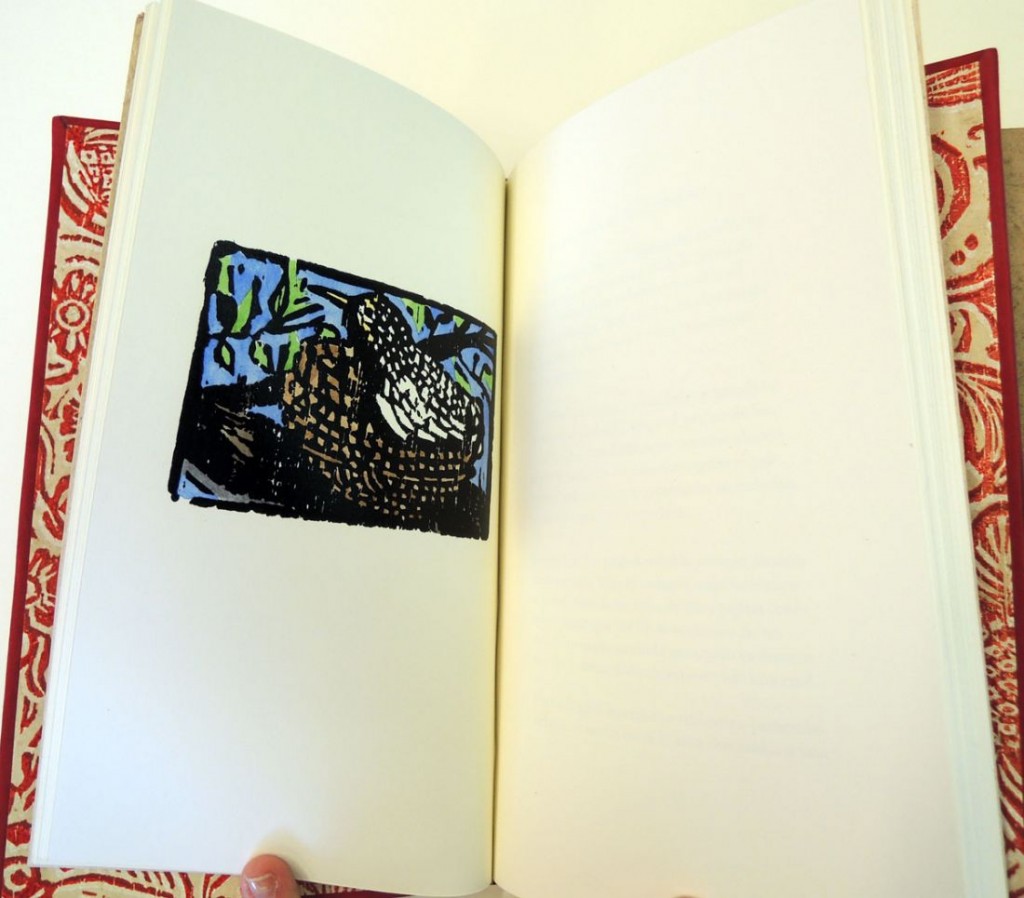 Founded in 1990, Libros San Cristobal La Antigua is a small hand bindery and press located in the Aldea Santiago Zamora, Sacatepequez, Guatemala in Central America. The directors, Christopher Beisel and Grove Oholendt, are "dedicated to the elaboration and publication of small hand printed and hand bound limited editions on subjects related to Mesoamerica."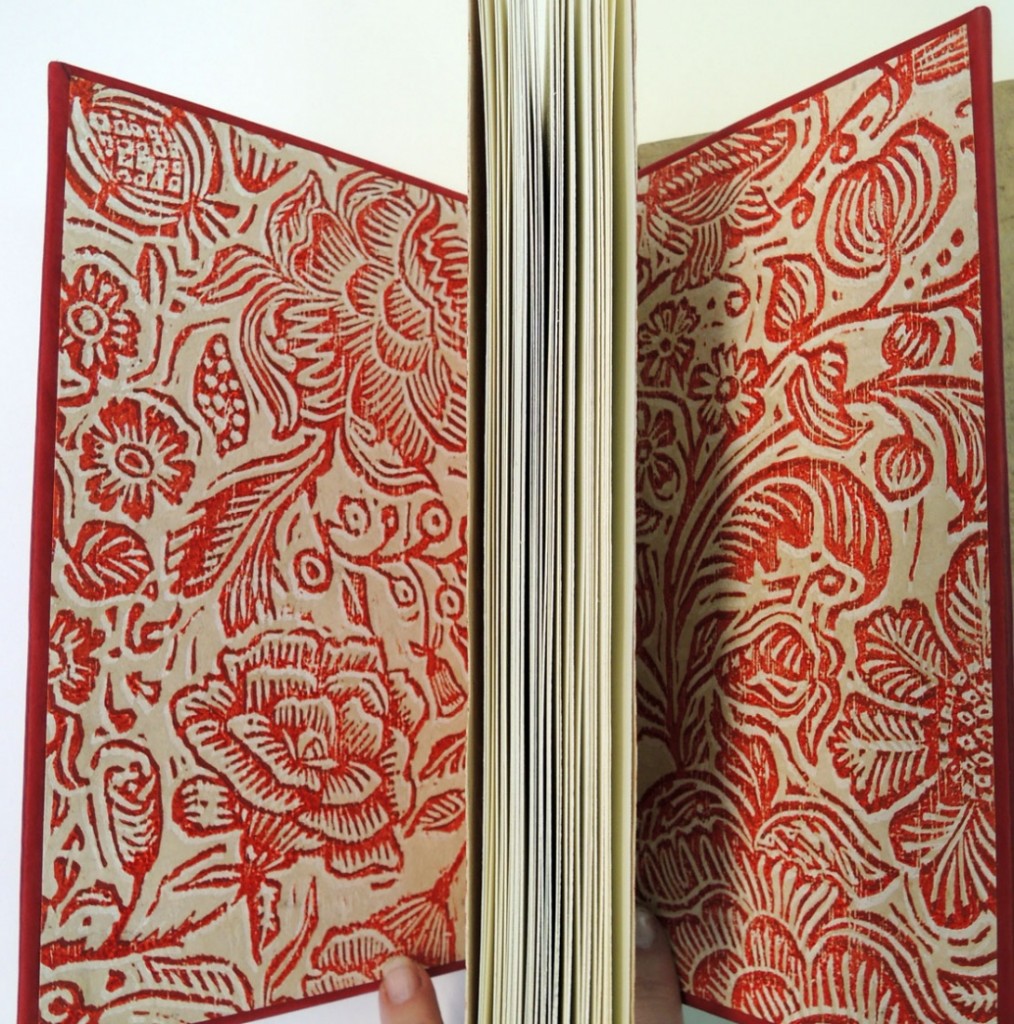 Over the last two dozen years, they have published books on a wide spectrum of topics related to indigenous and ancient arts of Mayan civilization. Most include woodcuts designed and cut by Guillermo Maldonado including their most recent volume Prosa de Antigua (Stories from Antigua), with text by Rafael Vicente Alvarez Polanco.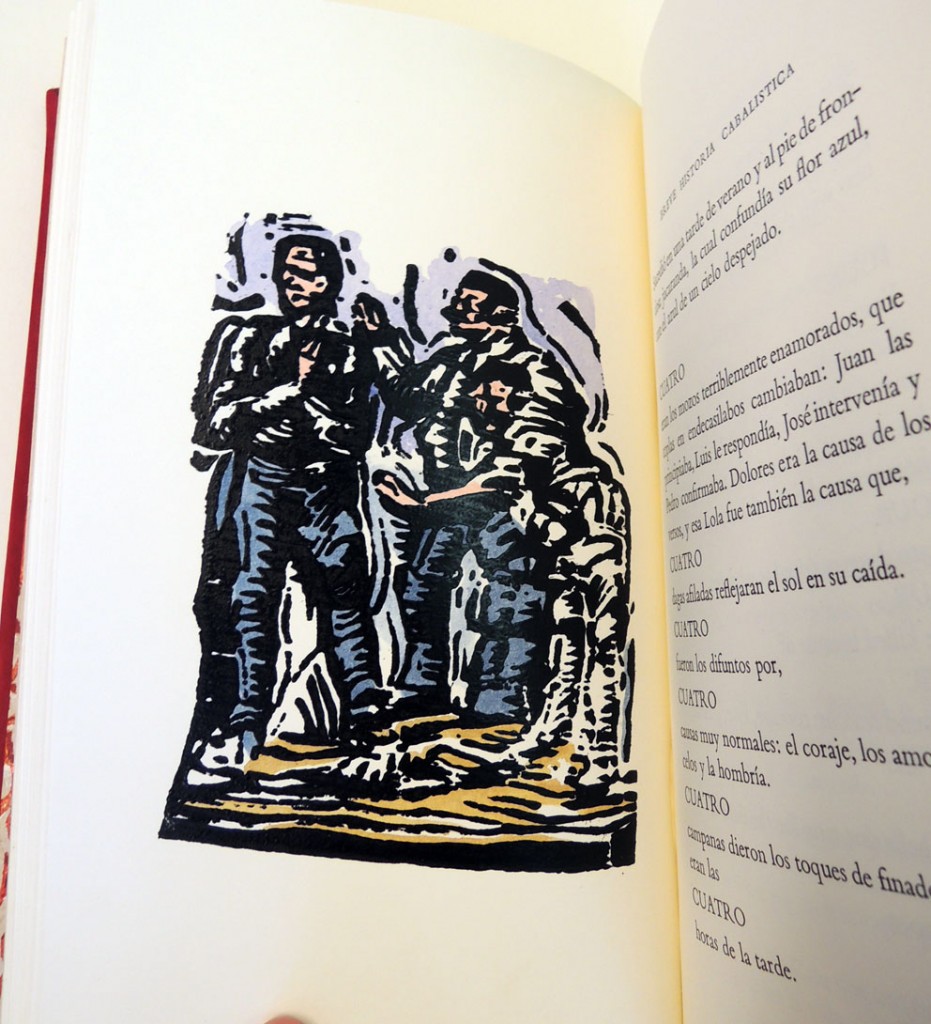 Prosa de Antigua contains twelve stories by Alvarez Polanco selected by his daughter Ana Victoria Alvarez Najera and printed in Spanish and English by Felipe Bucú Miché at Libros San Cristóbal. Maldonado's woodcuts were printed by E. Rocael López Santos and hand colored by Grove Oholendt and Carlos Bucú Miché. The volume is leather bound by Sergio Bucú Miché and housed in a slipcase made from Libros San Cristóbal's own amate bark paper.
Rafael Vicente Alvarez Polanco, Prosa de Antigua, with woodcuts by Guillermo Maldonado ([Guatemala]: Libros San Cristobal, 2013). Copy 17 of 125. Graphic Arts Collection GAX 2014- in process. Special thanks to our friend Alfred Bush who helped transport the volume to Princeton.