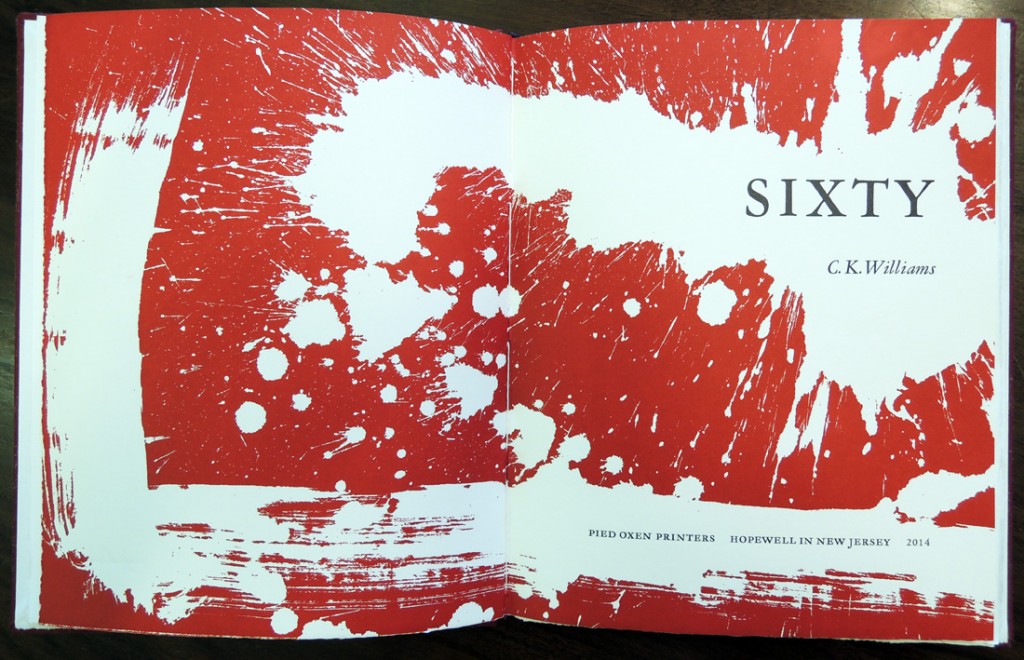 C.K. Williams, Sixty ([Hopewell, New Jersey]: Pied Oxen Printers, 2014). Printed by David Sellers. Copy 4 of 60. Graphic Arts Collection 2014- in process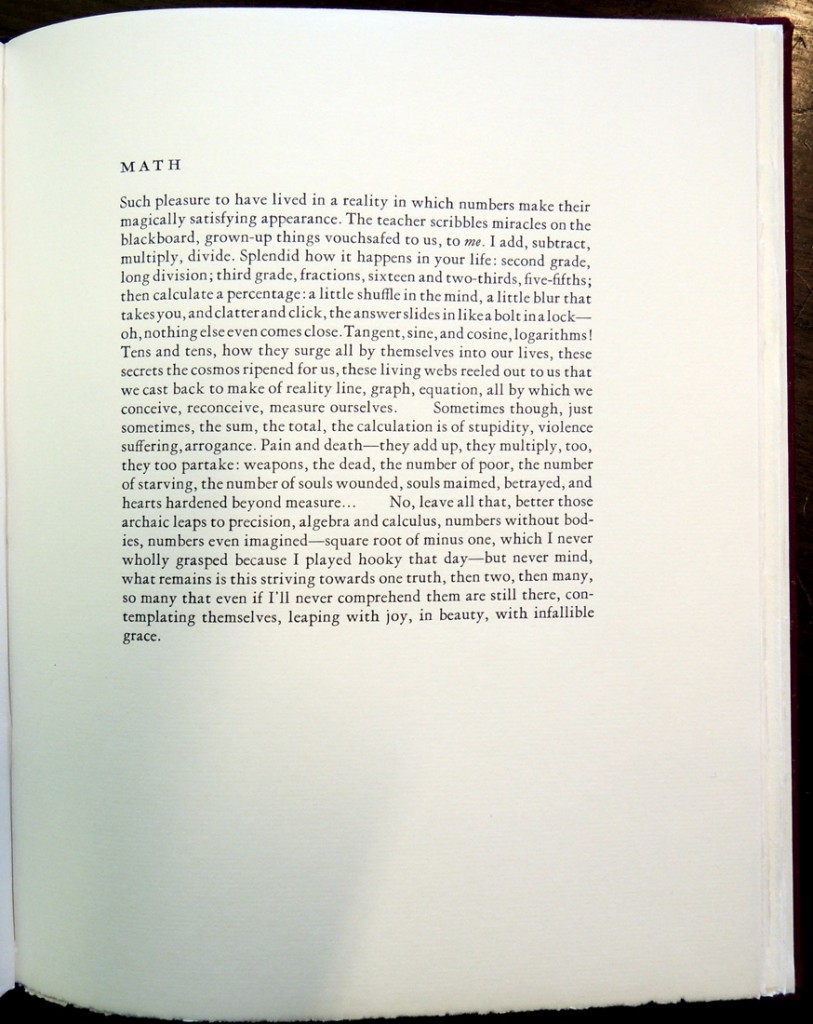 On the afternoon of 9 March 2014, pianist Richard Goode and poet C.K. Williams took the stage of the Richardson Auditorium in Princeton University's Alexander Hall. The event, billed as "A recital with poetry," sold out almost immediately and every seat in the auditorium was filled.
Williams, only recently retired from Princeton University, read his poem "Beethoven Invents the Species Again," which he wrote for the occasion. In addition, he read from his most recent collection of poems All at Once (New York: Farrar Straus Giroux, 2014), including the series that is shown here, first published as Sixty. Goode played ten pieces, including works by Schumann, Mozart, Chopin, Brahms, Bach, Janácek, and Beethoven.
The Graphic Arts Collection is fortunate to have acquired one of the limited-edition, fine-press copies of Williams' Sixty, with prints by David Sellers. The artwork, letterpress-printed from type-high magnesium photo-engravings, was created by the printer from a detail of an original Edo period Zen Buddhist hanging scroll: a negative mirror image for the title page, the original sumi-e ink design following the title poem, and an overlapping image at the center of the book.
Princeton Magazine published a profile of the Sellers' press nearby in Hopewell, New Jersey, and you can read the article at:  http://www.princetonmagazine.com/pied-oxen-printers-the-art-of-devotion/