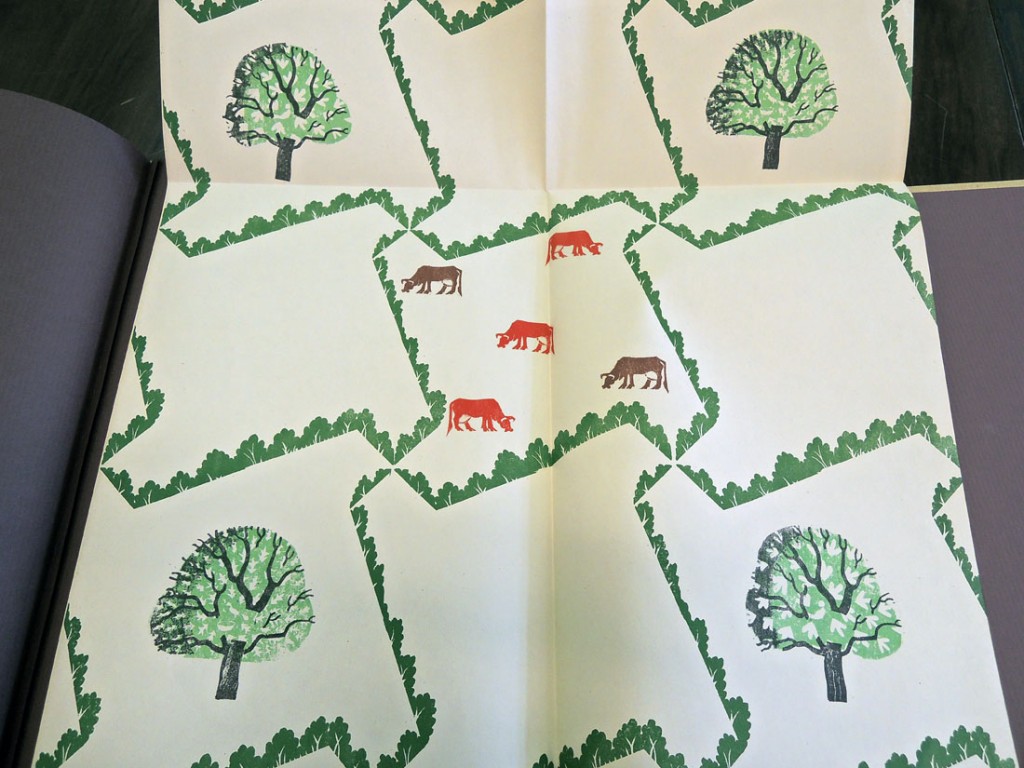 "The Curwen wallpapers were my earliest designs to be printed from linocuts," writes Edward Bawden (1903-1989) in his introduction to David McKitterick's Wallpapers.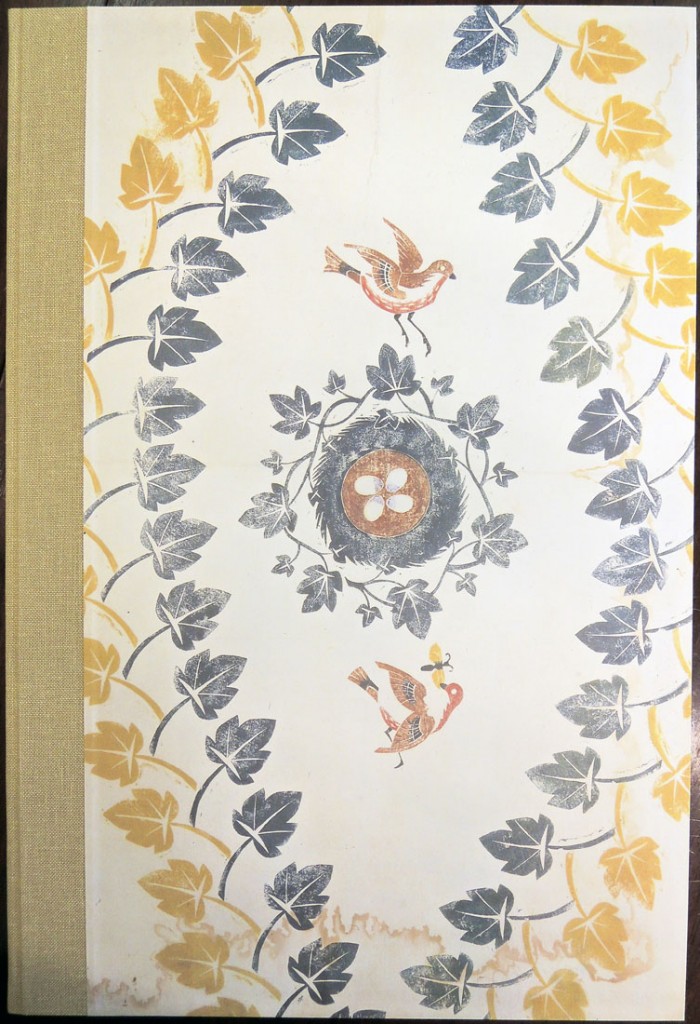 "In 1924 a friend told me about cutting and printing from lino at a time when such prints were generally unknown, though a few by Claude Flight had appeared in the Print Room galleries of the Victoria and Albert Museum."
"I bought a piece of lino, the common sort universally used for covering floors, and with a tube of artist's oil paint, a brush and a roll of white wallpaper, I went off home to experiment."
"I had on me a penknife sharp enough for cutting soft lino. There was not much room between the end of the double bed and the gas fire, only enough for a chair, in the cramped space typical of a student's bed-sit of the period, and it was here on a drawing board with a piece of plain wallpaper pinned to it, that gently I put down my foot on a small cut of a cow stippled red and gave the cut gentle foot pressure. The print was better than expected so naturally the cows multiplied and were a small herd by the end of the evening."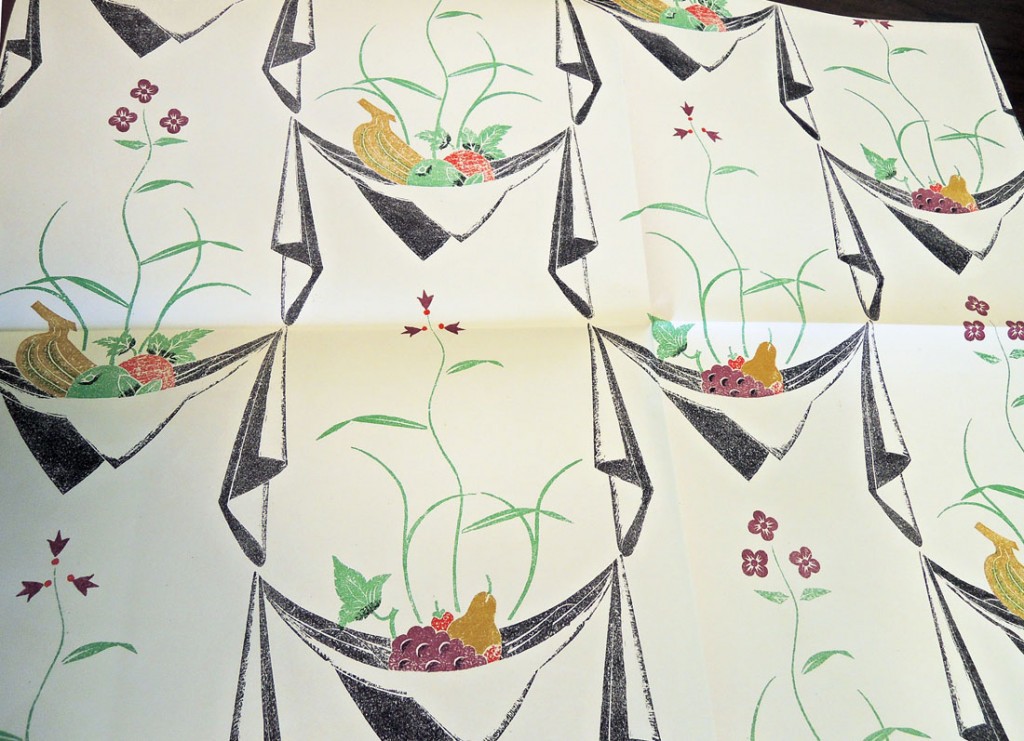 Between 1927 and 1933 the Curwen Press (founded at Plaistow on the north-east outskirts of London) produced a series of wallpapers that challenged an industry dominated by a few manufacturers, and a public often anxious for change but uncertain where it wished to be led. Nearly all of these papers were the work of Edward Bawden.
McKitterick's book not only provides a history of Bawden's work but actual sample sheets printed directly from his blocks. Here are a few images.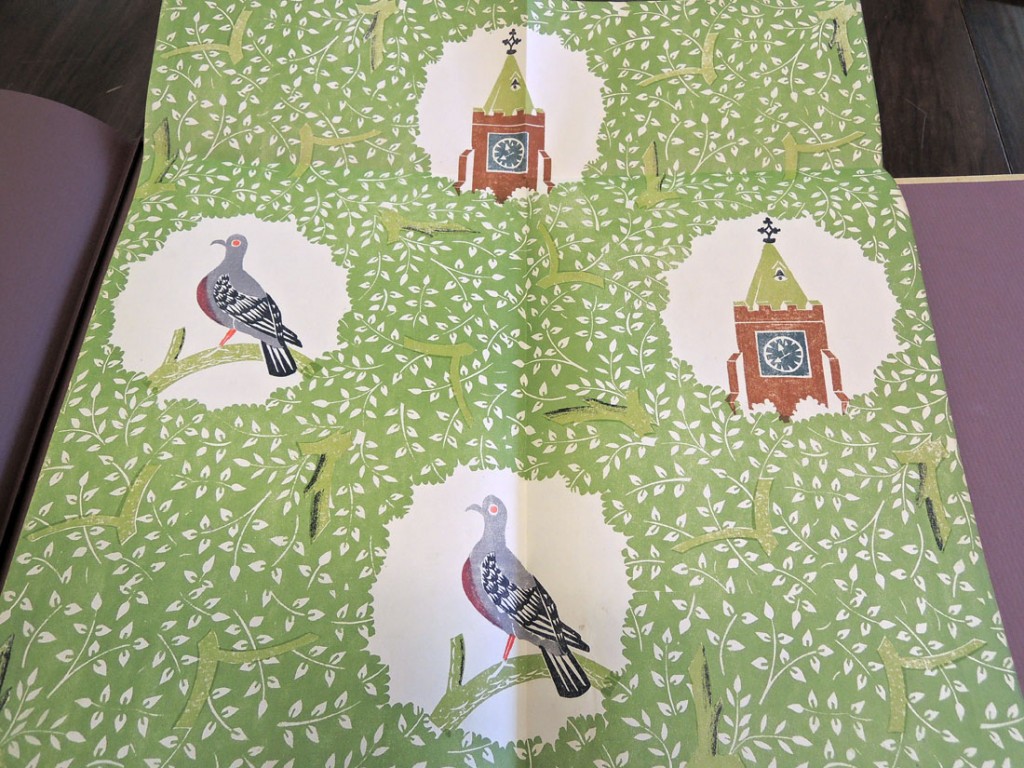 David McKitterick, Wallpapers by Edward Bawden printed at the Curwen Press (Andoversford, Gloucestershire: Whittington Press, 1988). Graphic Arts Collection GAX 2014- in process