The British illustrator Charles Henry Bennett (1828–1867) drew a series of caricatures for the Illustrated Times known informally as Shadows, beginning as early as 1856. In each scene, a shadow is cast by an individual to form a surprising, usually humorous shape, which reveals something about their inner personality. It is a play on the popular magic lantern entertainments of the period.
Between 1858 and 1859, Bennett's images were wood-engraved by Joseph Swain, matched with prose and poetry by Robert Brough, and issued in 10 parts by William Kent. In 1860, the parts were collected and published with hand colored plates under the title Shadow and Substance.
The preface notes that it is a book of images, illustrated with text, stating "It is only necessary to state formally what will be found implied symbolically in the introductory chapter, namely, that the work originated with the artist—the writer's share of it being, consequently, accessorial and supplementary."
The popularity of these images led to a series of magic lantern slides, issued by Fred V.A. Lloyd, Liverpool, with reduced black and white wood engravings of Bennett's caricatures. The Graphic Arts Collection recently acquired five of these slides, including one labeled "Elephant" never reproduced in the Bennett's book.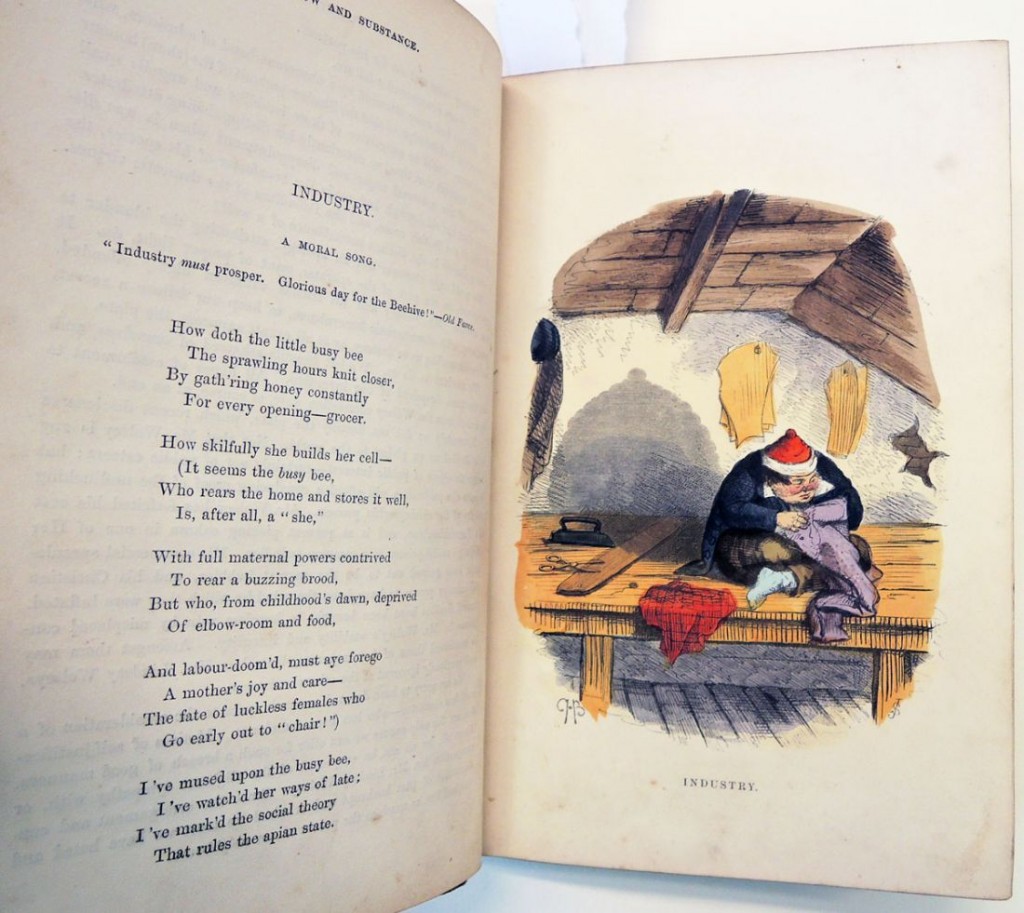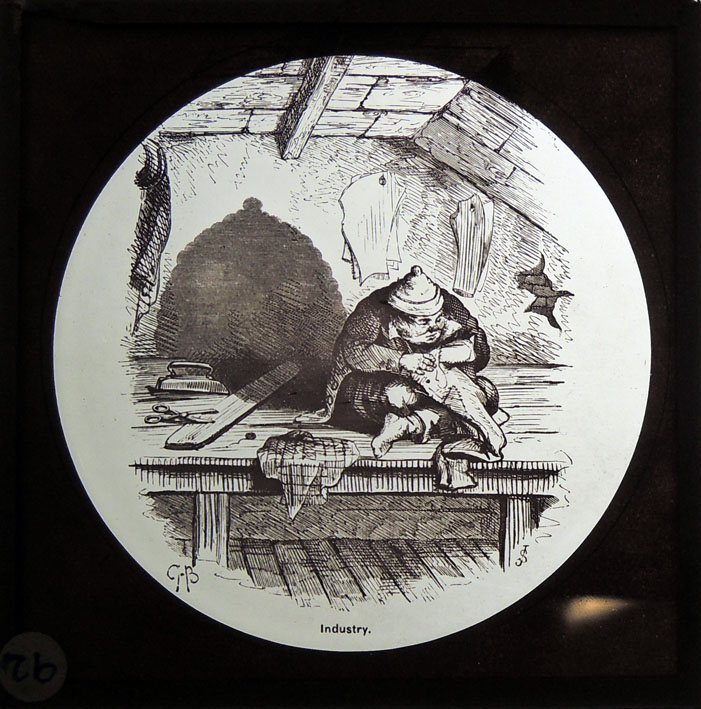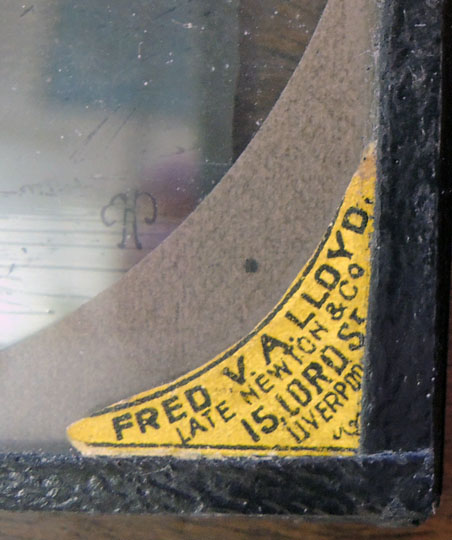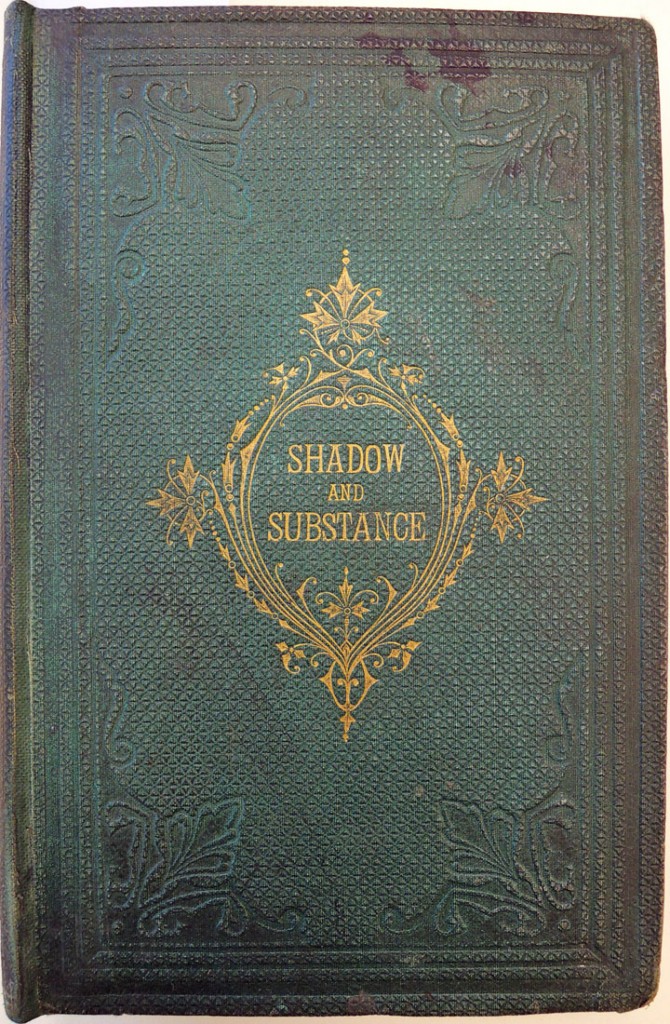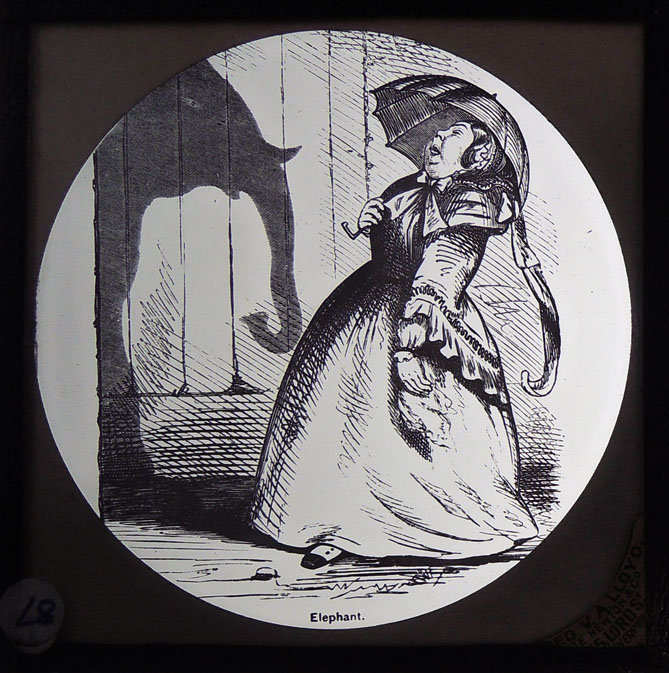 Charles H. Bennett, Shadow and Substance. Text by Robert B. Brough (London: W. Kent & Co., 1860). Graphic Arts Collection GAX 2014- in process