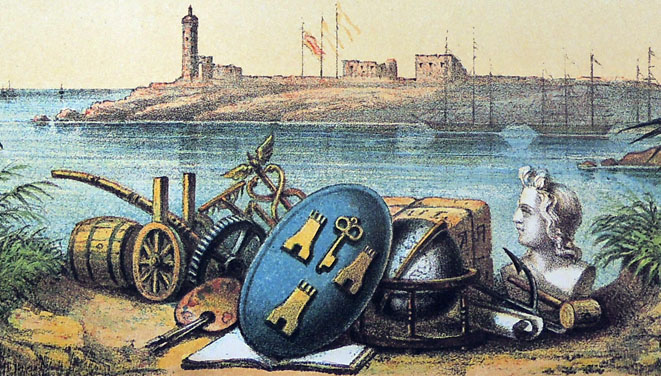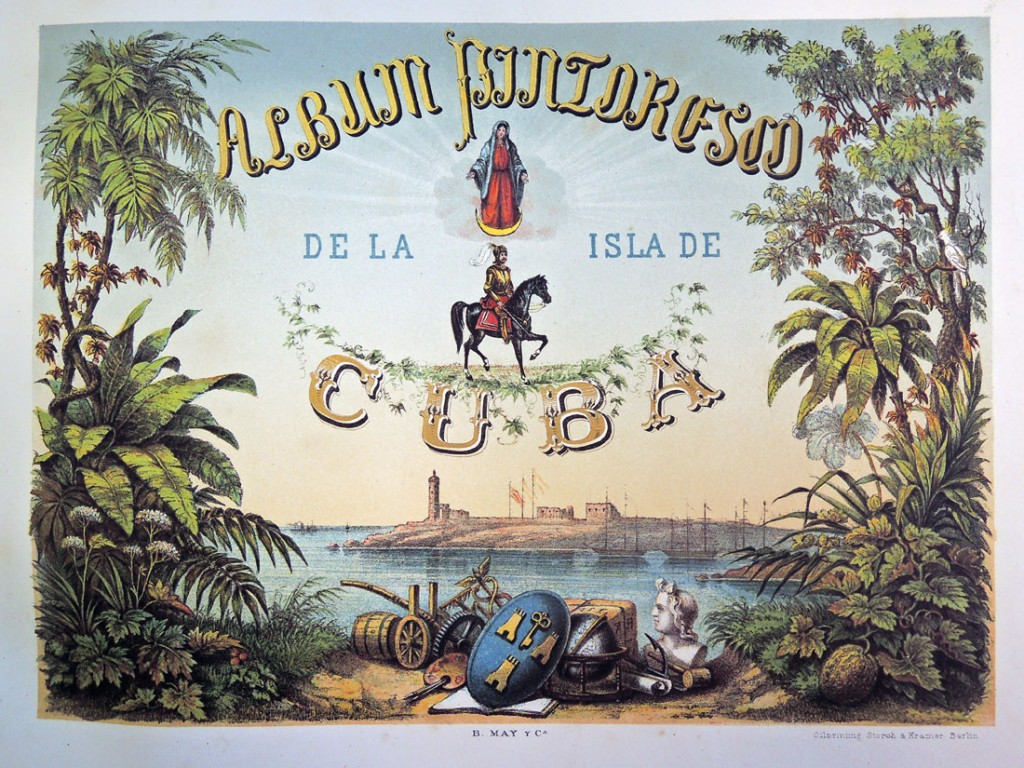 After Frédéric Mialhe (1810-1881), Album pintoresco de la isla de Cuba ([Havana]: B. May y Ca., 1850-1853?). 27 chromolithographs, 2 maps. Graphic Arts Collection 2015- in process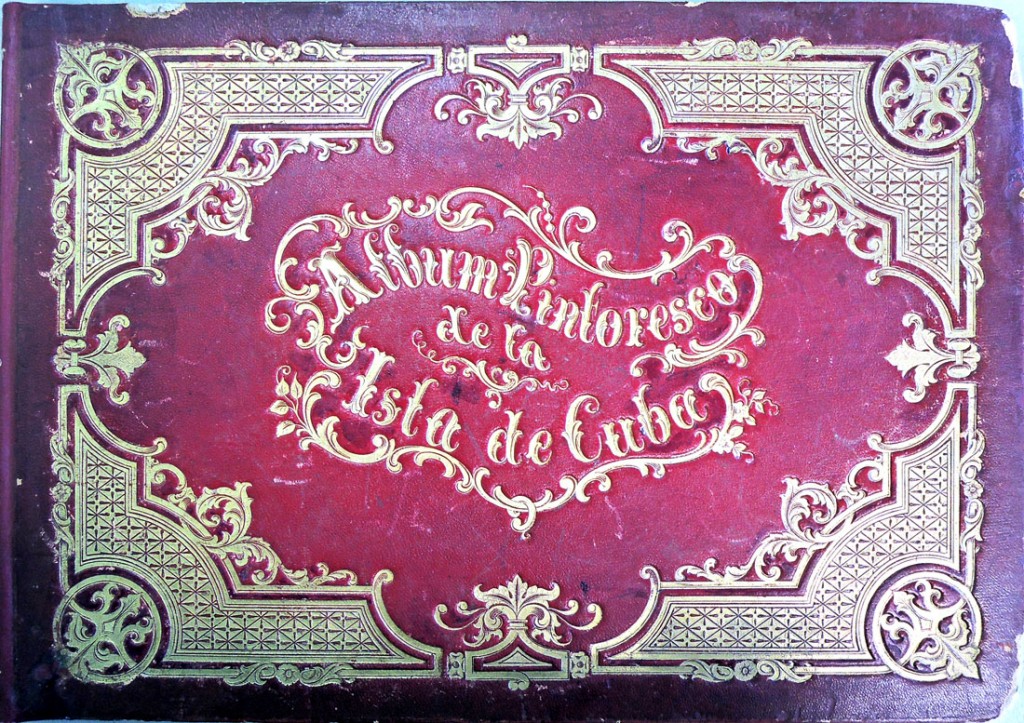 Cover title: Album Pintoresco de la Isla de Cuba.
Frédéric Mialhe (1810-1881) arrived in Cuba in 1838 under contract to the printers Real Sociedad Patriótica to record views of the island. In the late 1840s, they published a set of chromolithographs under the title Viaje Pintoresco al Rededor de la Isla de Cuba.
In the 1850s, the work was pirated several times by the Berlin publisher Bernardo May, "who succeeded in defending himself against a breach of copyright suit by Mialhe and his Havana publisher Louis Marquier. Ironically May's pirated edition guaranteed the availability of Mialhe's well into the future for the original Havana edition is virtually unobtainable today." It is one of the pirated editions that we have acquired for the Graphic Arts Collection.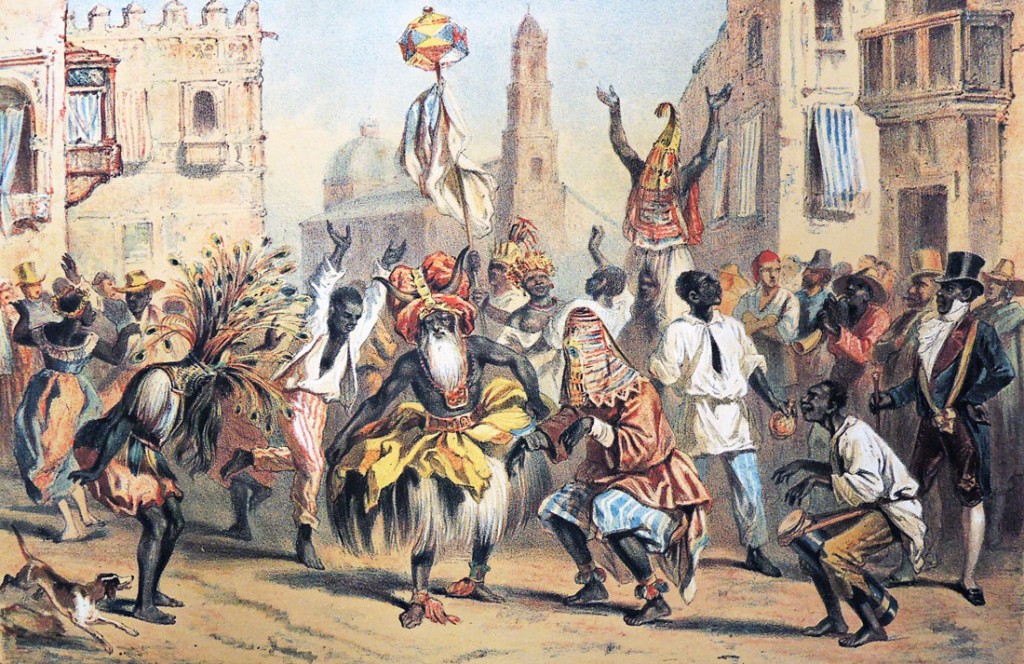 Dia de Reyes. The Holy Kings Day.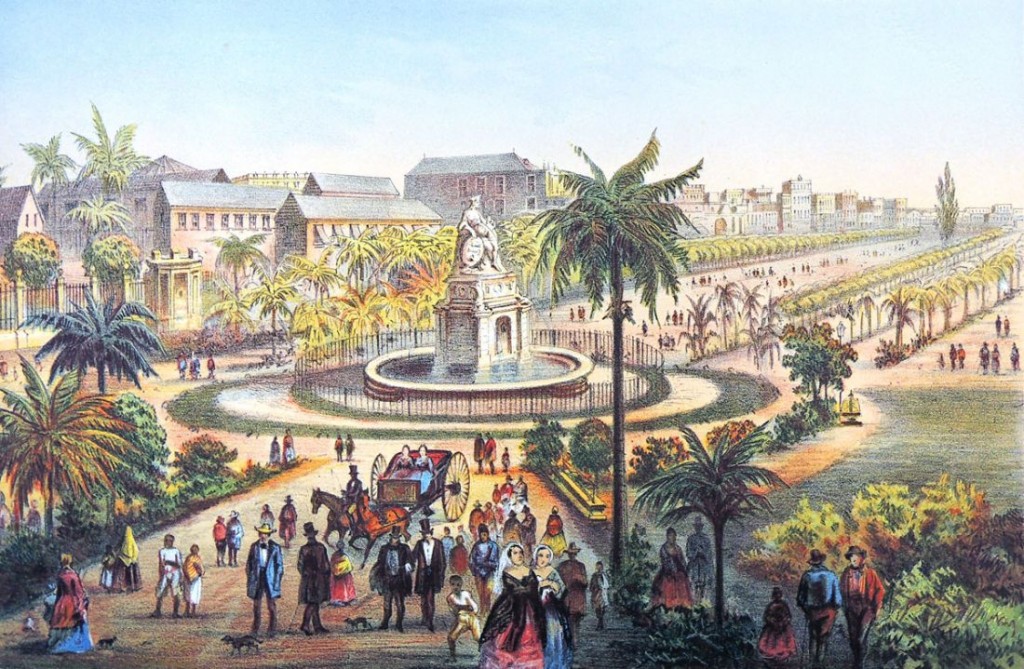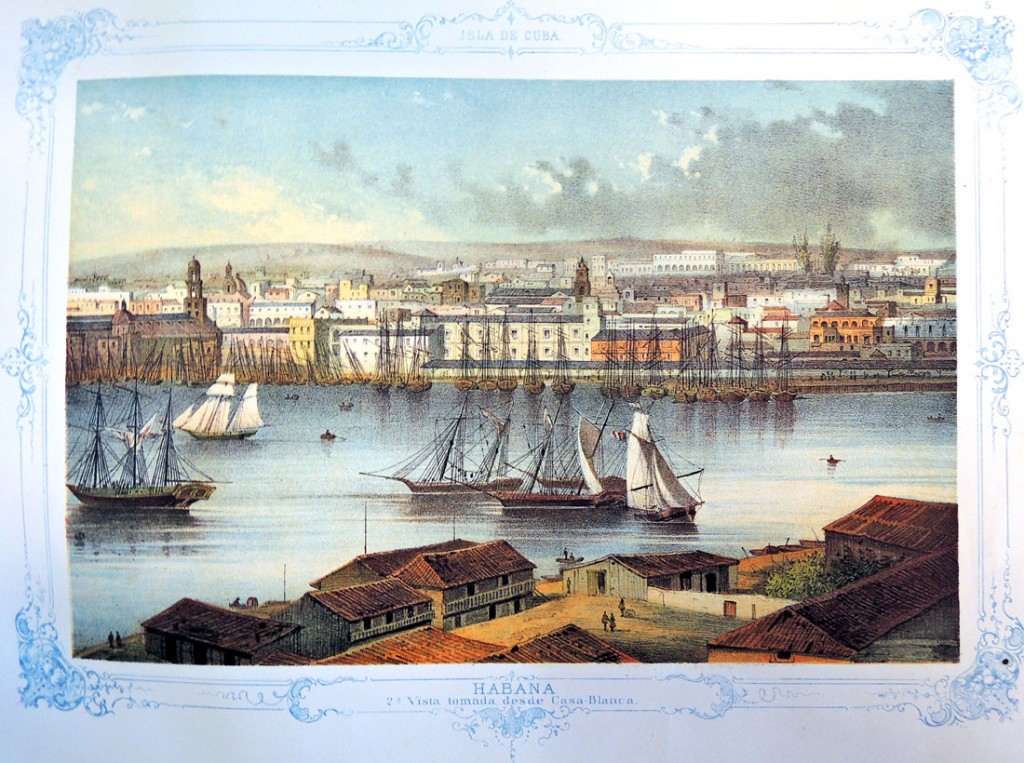 Contents: 1. Morro y entrada puerto de la Habana; 2. Vista de la Habana; 3. Vista de la Habana : parte de Estramuros; 4. Haban; 5. Habana; 6. Habana; 7. Plaza de Armas; 8. Puertas de Monserrate; 9. Teatro de Tacon y parte del Paseo de Isabel II; 10. Fuente de la India en el Paseo de Isabel IIa.; 11. Alameda de Paula; 12. El quitrin; 13. El panadero y el malojero; 14. El casero; 15. Valla de gallos; 16. Dia de reyes = The holy kings day; 17. El zapateado = The zapateado (national dance); 18. Matanzas; 19. Morro y entrada del puerto de Santiago de Cuba; 20. Vista genl. de la ciudad y montañas de Baracoa; 21. Cercanias de Baracoa; 22. Vista de la iglesia major y de la Ermita del Buen Viaje; 23. Vivienda de los pescadores de esponjas; 24. Trinidad; 25. Corrida de toros; 26. Vista de una casa de calderas; 27. Vista de una vega de tabaco.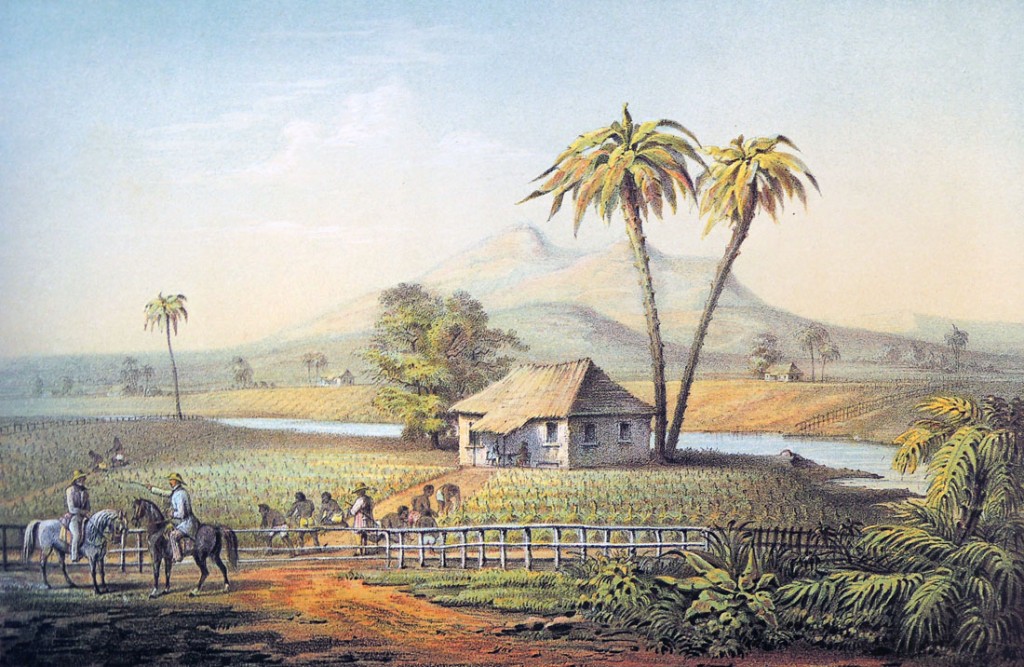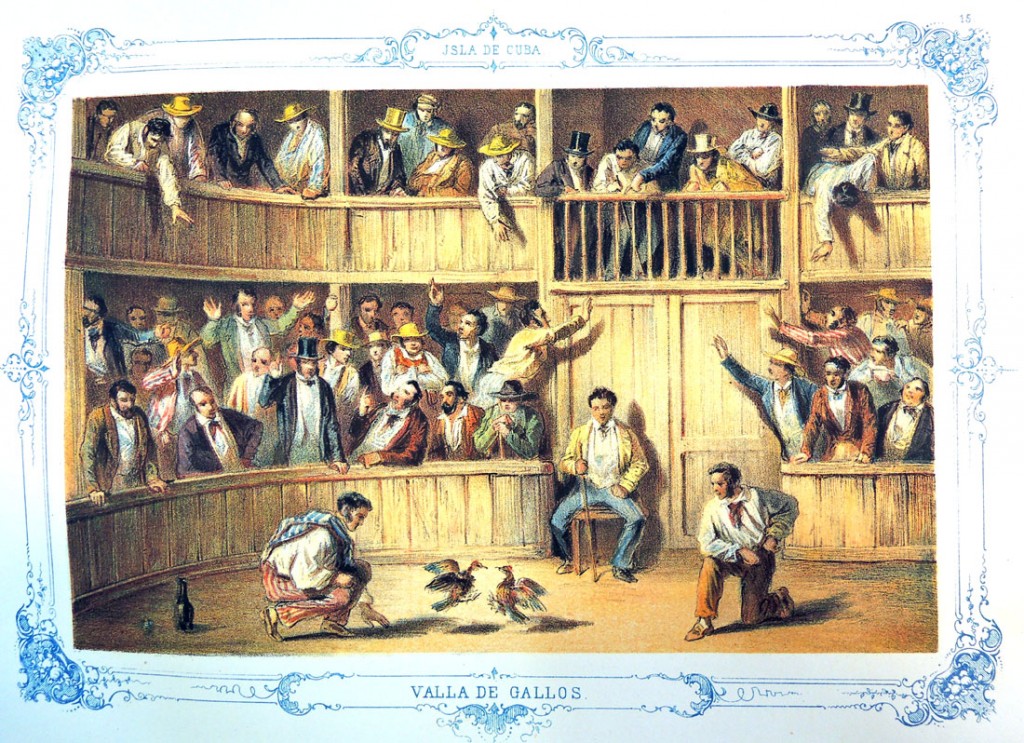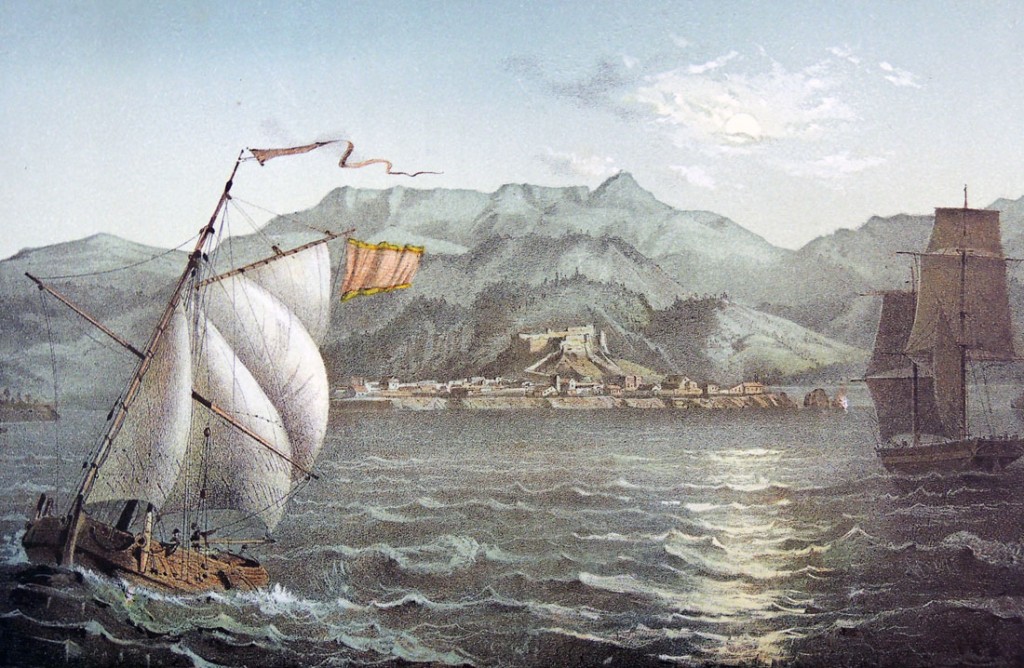 Vista General de la Ciudad y Montanas de Baracoa (Costa del Norte)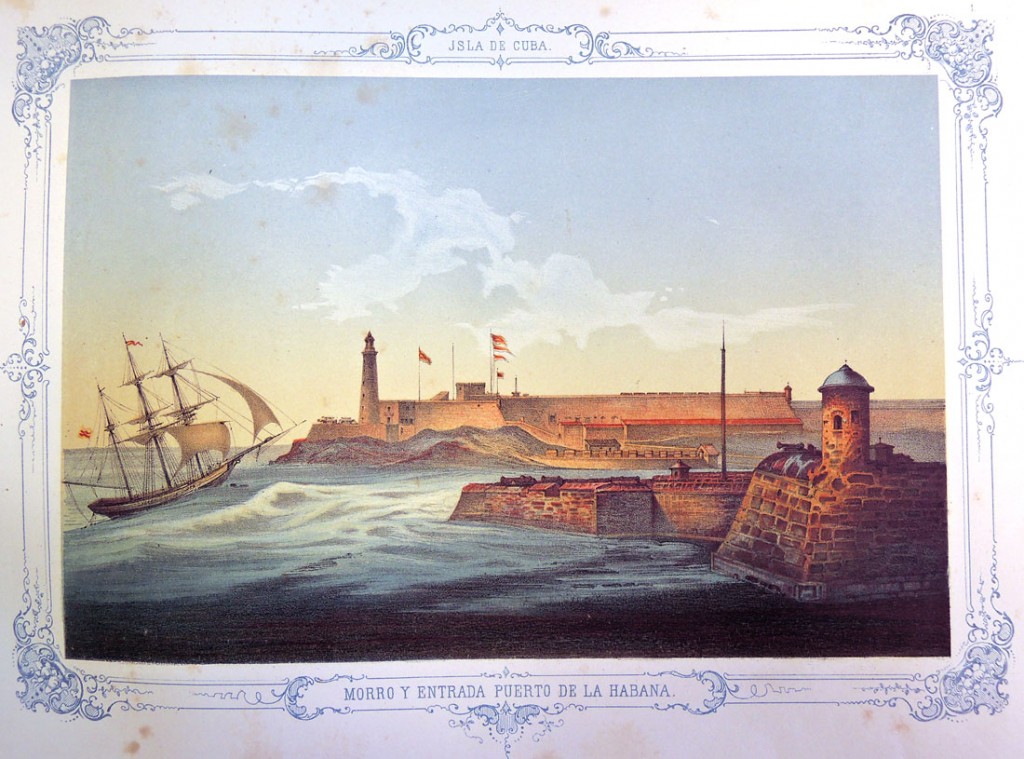 See also Emilio Cueto (born 1944), Mialhe's Colonial Cuba: the prints that shaped the world's view of Cuba (Miami: Historical Association of Southern Florida, 1994). Firestone Library (F) NE2325.5.M5 A4 1994