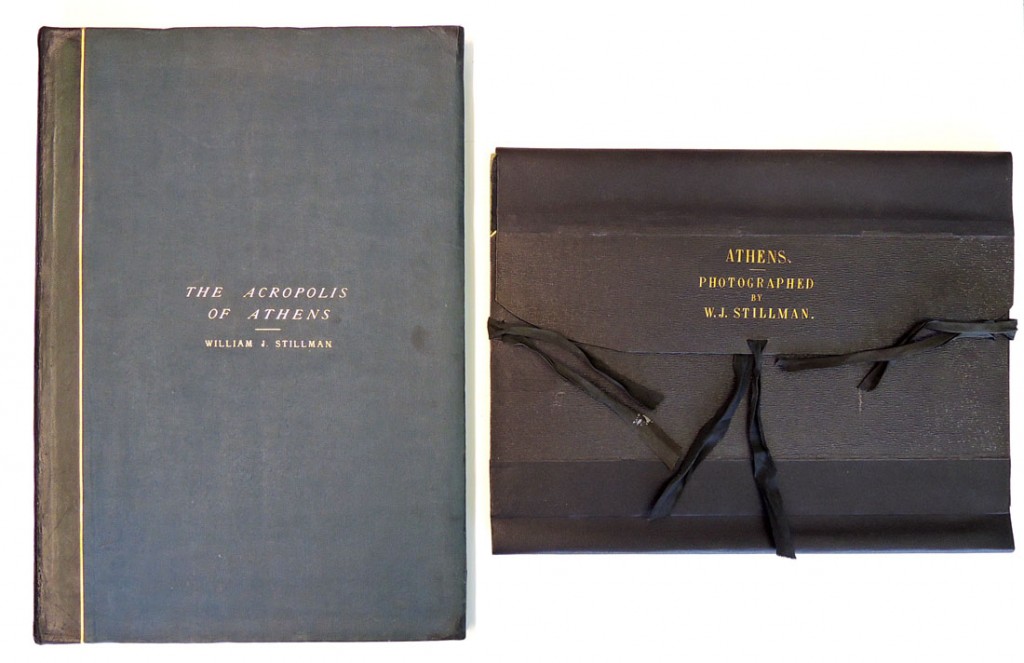 In 2007, the Princeton University Library acquired (thanks to the help of the Friends of the Princeton University Library) a portfolio of photographs by the American painter, journalist, photographer, and US Consul in Crete William James Stillman (1828-1901). In an article for the Princeton University Library Chronicle, Andrew Szegedy-Maszak, Jane A. Seney Professor of Greek at Wesleyan University, proved that our portfolio was an early model for Stillman's projected book, The Acropolis of Athens, mocked-up in (relatively) quick albumen silver prints. The following year the book was published using carbon prints, both more expensive and time-consuming but also a permanent printing process.
At the time of this purchase, we hoped there would be a day when Princeton could also acquire Stillman's 1870 published book, offering scholars the opportunity to compare the early composition and design side-by-side with the finished volume. That day has finally arrived.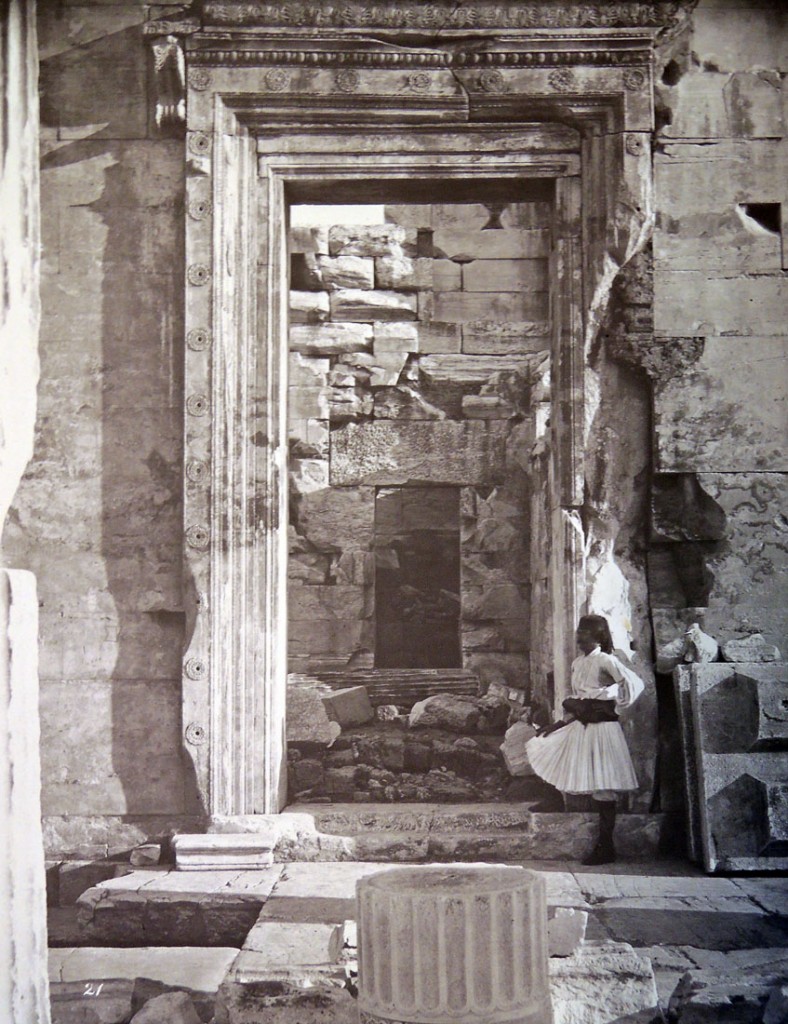 Thanks to two generous gifts we have been able to acquire Stillman's The Acropolis of Athens, published with original carbon prints. The first gift is from the Program in Hellenic Studies with the support of the Stanley J. Seeger Hellenic Fund and matching funds provided by a gift of The Orpheus Trust to the Seeger Center for Hellenic Studies, in honor of the 35th anniversary of Hellenic Studies at Princeton.
The second gift came when the Friends of the Princeton University Library heard about the generosity of Hellenic Studies and The Orpheus Trust, inspiring them to join in the fun and also donated funds to make this acquisition possible. Our sincere thanks to these admirable organizations and congratulations to the Seeger Center for Hellenic Studies on their anniversary.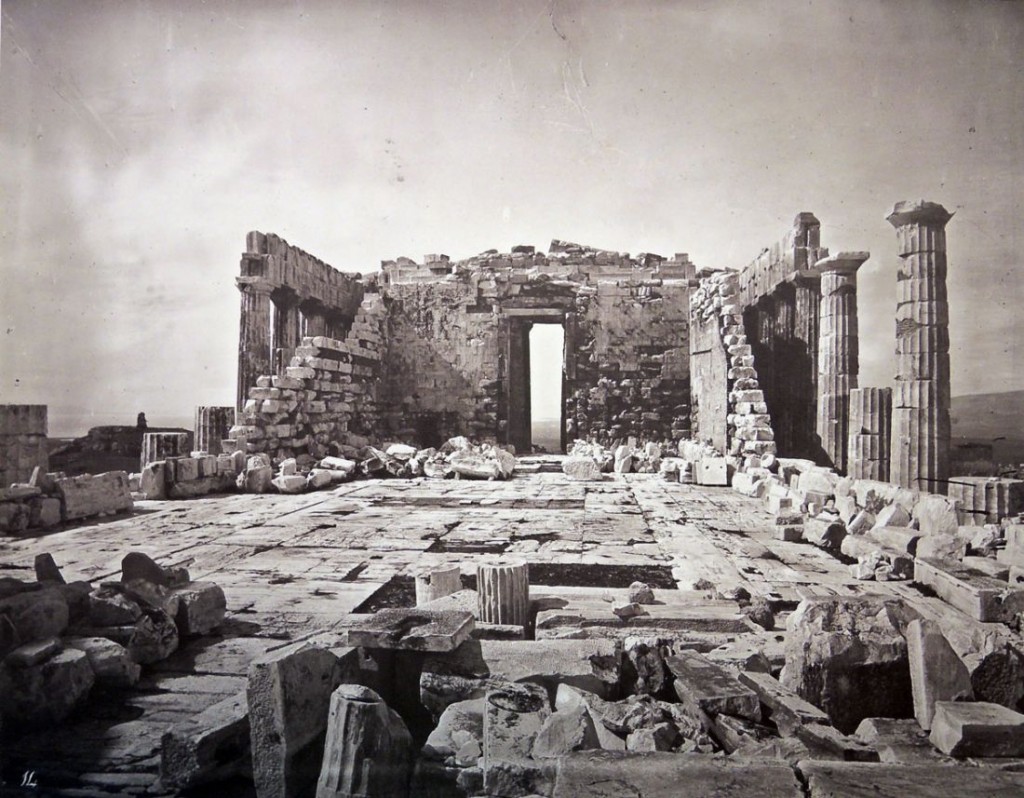 Princeton's new volume contains 53 unnumbered leaves. The printed title page has a mounted carbon print photograph vignette (Ancient Gate of the Acropolis), followed by a leaf with Stillman's dedication to Miss Marie Spartall (1844-1927, soon to be his second wife), a leaf with Stillman's "Notice," and 25 carbon print photographs with accompanying descriptions. Many plates are numbered in the negative, several with Stillman's signature and caption and date.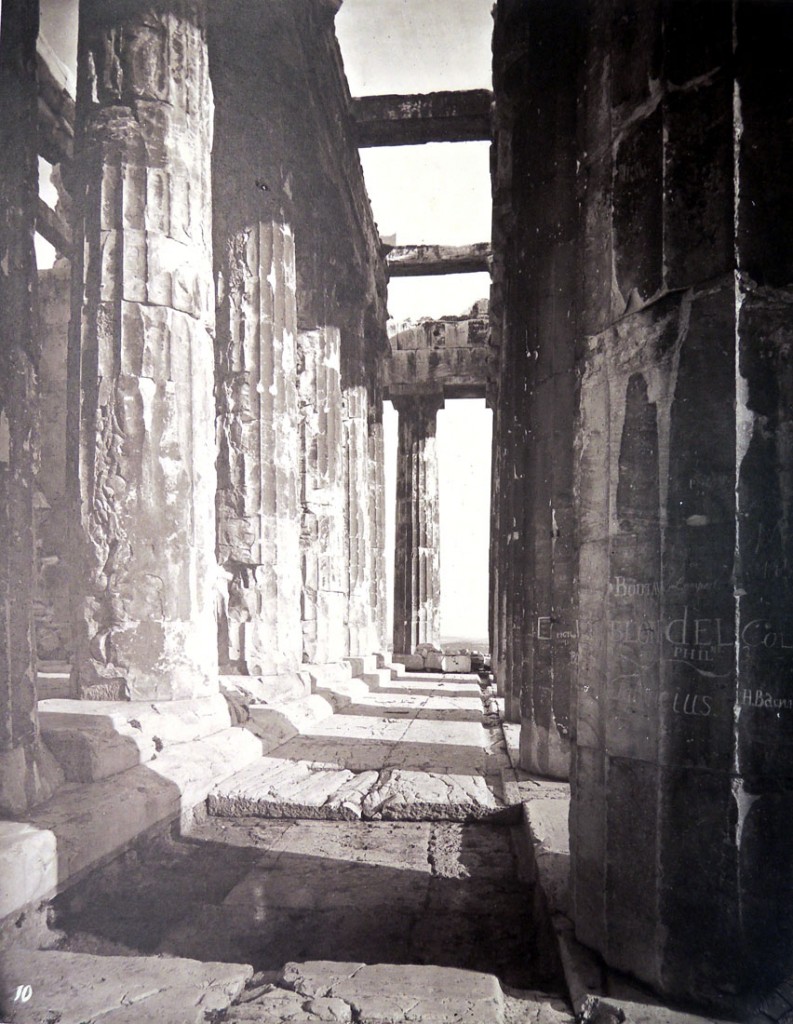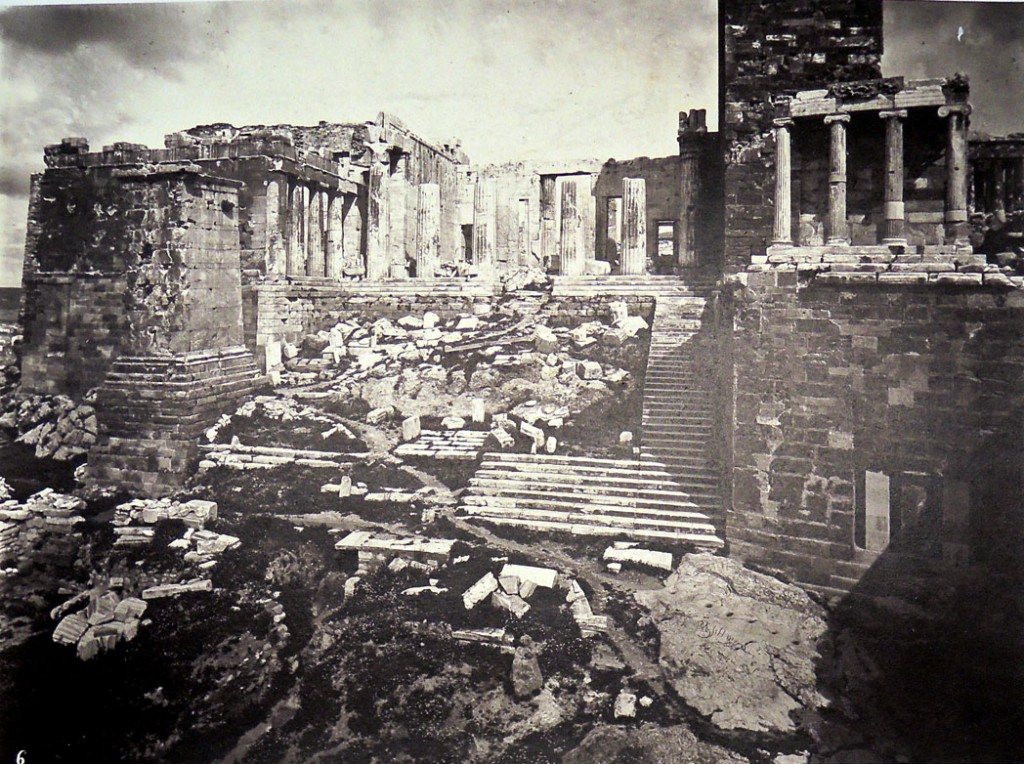 As Szegedy-Maszak has suggested, Stillman's sequence subtly reveals a profound ideological program, in which the Acropolis is ultimately portrayed allegorically as an emblem of liberty. It is an agenda that ties convincingly with Stillman's lifelong political idealism.
"His [Stillman's] work is nominally in a straight-forward nineteenth-century topographical mode, fulfilling the brief of documenting the Parthenon and Erectheum, but it also functions as a conscious vehicle for the photographer's artistic ambitions . . . Photographing the Acropolis was clearly a highly personal project, and it shows in the work. He needed to make money from the endeavor, but he also believed—quite rightly—that he could make better photographs of the monument than anyone else." (Parr & Badger).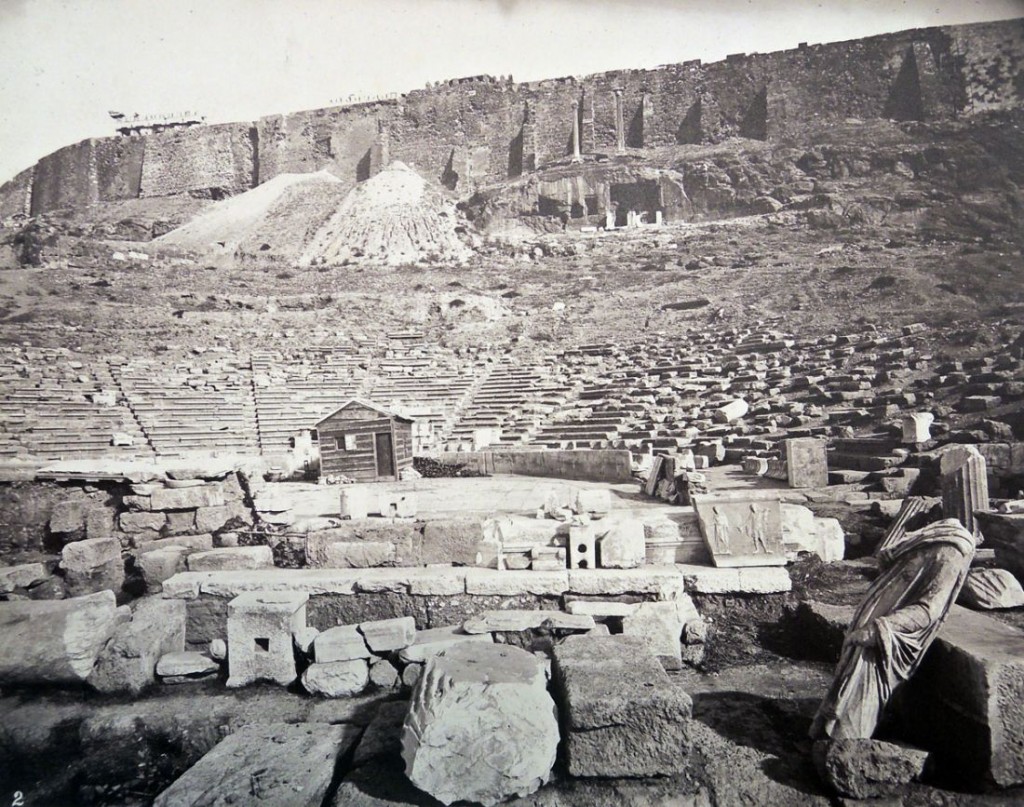 Dimitri Gondicas writes, "This very special acquisition adds to our Hellenic Collections at Princeton, complementing perfectly our unique holdings of early photography in Greece and the Eastern Mediterranean. These visual documents are frequently consulted by Princeton students in our classes. Through our Seeger fellowships, we make accessible these research collections to visiting scholars from around the world. On this happy occasion, we wish to thank the Trustees of the Orpheus Trust, in particular, Mr. Christopher Cone, President of the Stanley J. Seeger Hellenic Fund, and Mr. Hubert Ashton." –Dimitri Gondicas, H. Stanley J. Seeger Director of the Center for Hellenic Studies, Classics. Lecturer in Classics.
"[Stillman] embarked on a career as a diplomat, being posted as consul to Crete in 1865. Due to his support of a Cretan revolt against Ottoman rule, he had to flee in 1868 to Athens with his wife and children. Although his family was battered by a series of tragedies, Stillman undertook to photograph the monuments on the Acropolis. A selection of twenty-five photographs was published in London in 1870 as The Acropolis of Athens Illustrated Picturesquely and Architecturally in Photography."–Szegedy-Maszak
The photographs themselves are at once documents of a civilization past and sublime elegies in light and shadow. They begin with distant views showing the imposing nature of the Acropolis within its city surroundings, and move closer with dramatic and picturesque studies of individual structures and sculptural details. The images include several figures, one of whom is thought to be Stillman himself.
See Andrew Szegedy-Maszak, "Athens. Photographed by W.J. Stillman," Princeton University Library Chronicle, 70, no.3 (spring 2009): 399-432.