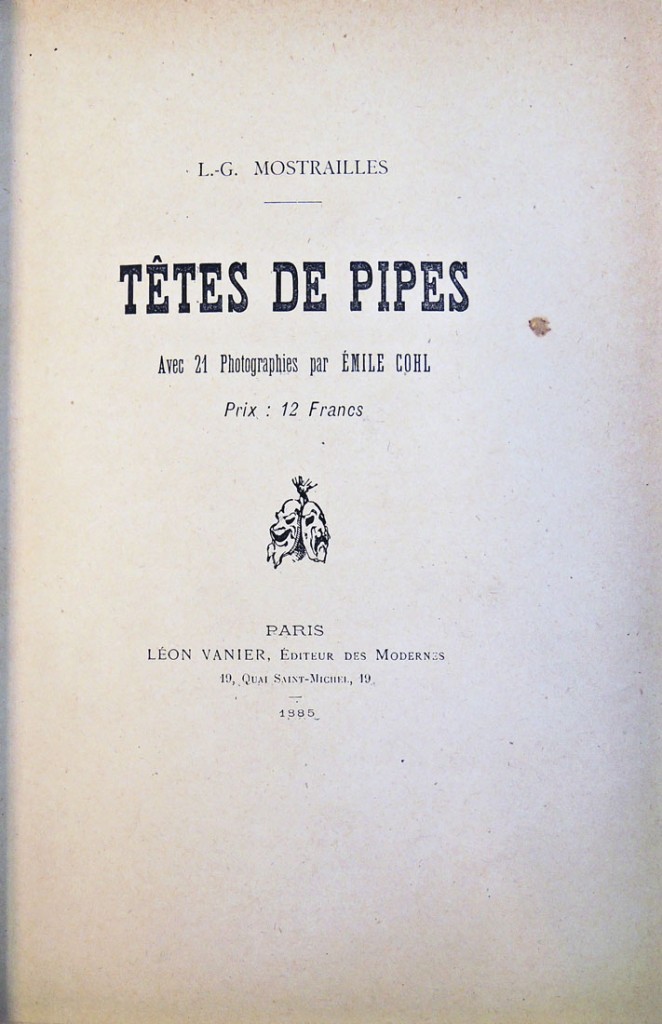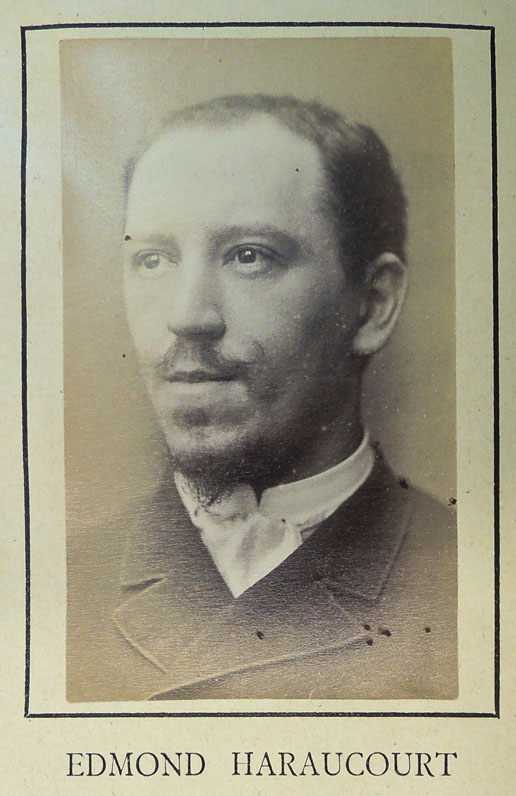 The French poet and novelist Léon-Pierre-Marie Spruce (1855-1902) used a number of pseudonyms during his career including Leo Trézenik and the collective signature L.-G. Mostrailles when he worked together with Georges Rall. Both Trézenik and Rall were active member of the Hydropathes, a group of late nineteenth-century writers, artists, and musicians who worked and drank together, particularly connected with the Chat Noir cabaret after it opened.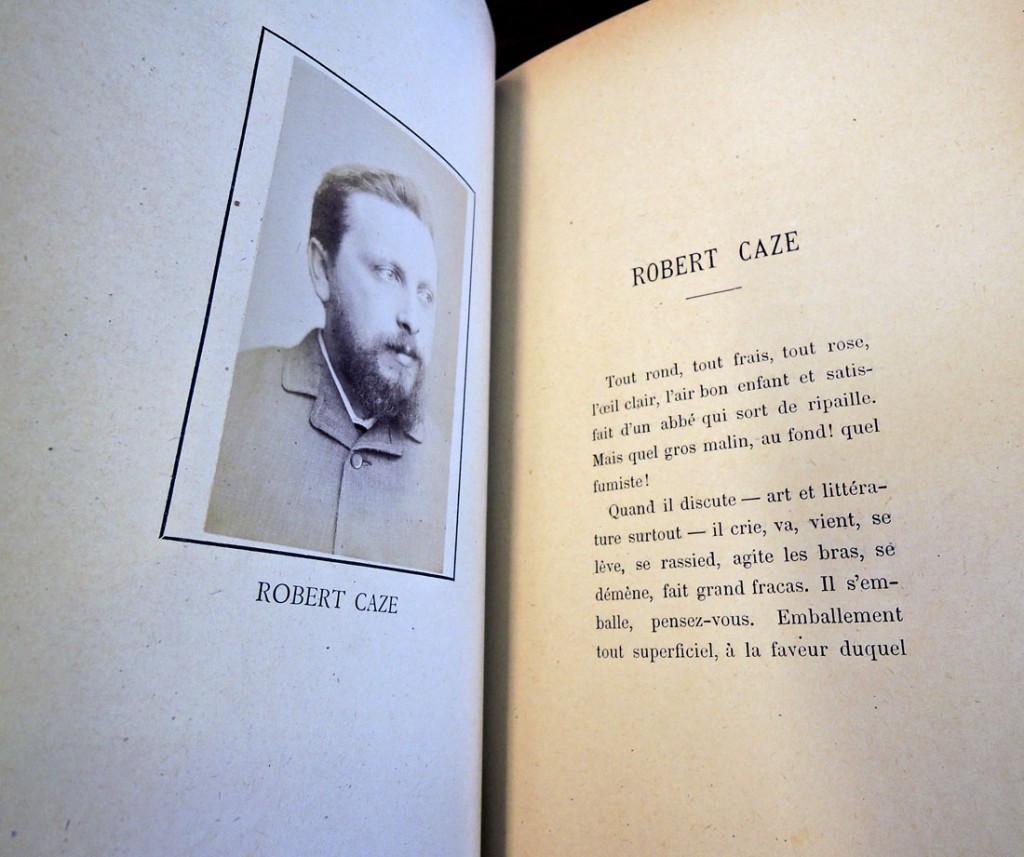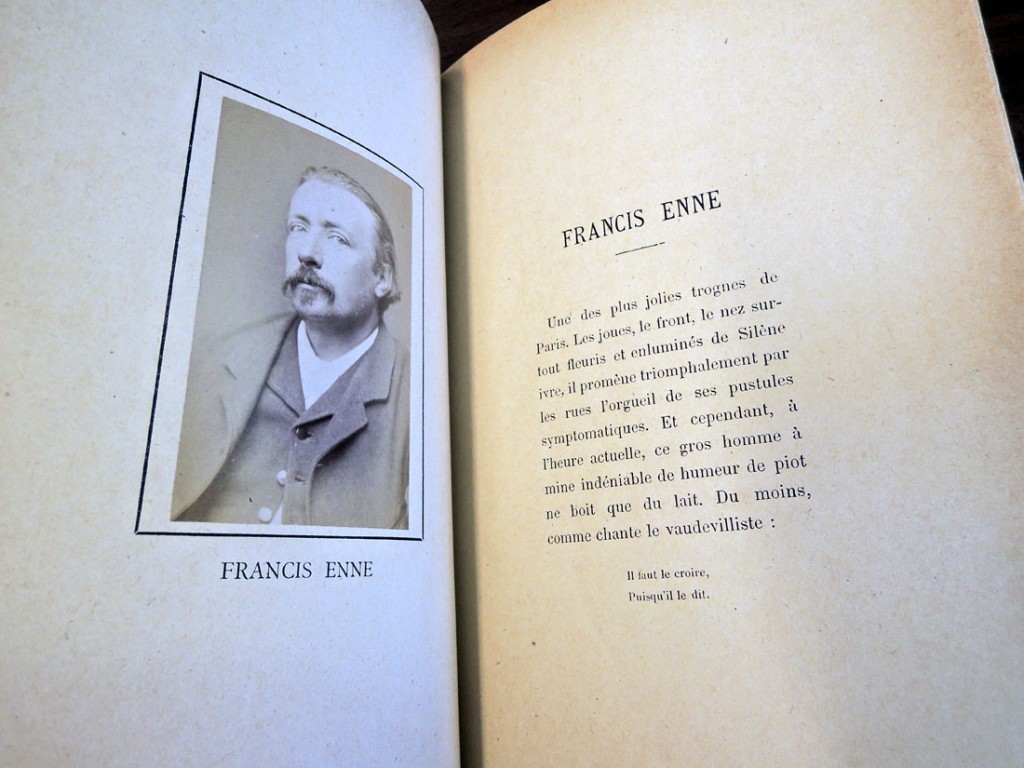 Beginning in 1882, Tréenik and Rall acquired a small hand press and used it to print a weekly literary journal they called Lutèce, with Trézenik acting as publisher and Rall as editor. From time to time they printed humorous (bordering on cruel) descriptions of their friends.
In 1885, they used the same hand press to print and publish these text portraits under the title Têtes de Pipes in an edition of 100. At that time, the phrase "têtes de pipes" was pejorative since it only applied to a face with coarse features, in allusion to the rather crude heads carved on the stove of some pipes. The caricaturist and photographer Emile Cohl (pseudonym of Emile Eugene Jean Courtet 1857-1938) provided the photographs (2100 prints) to be pasted into the book.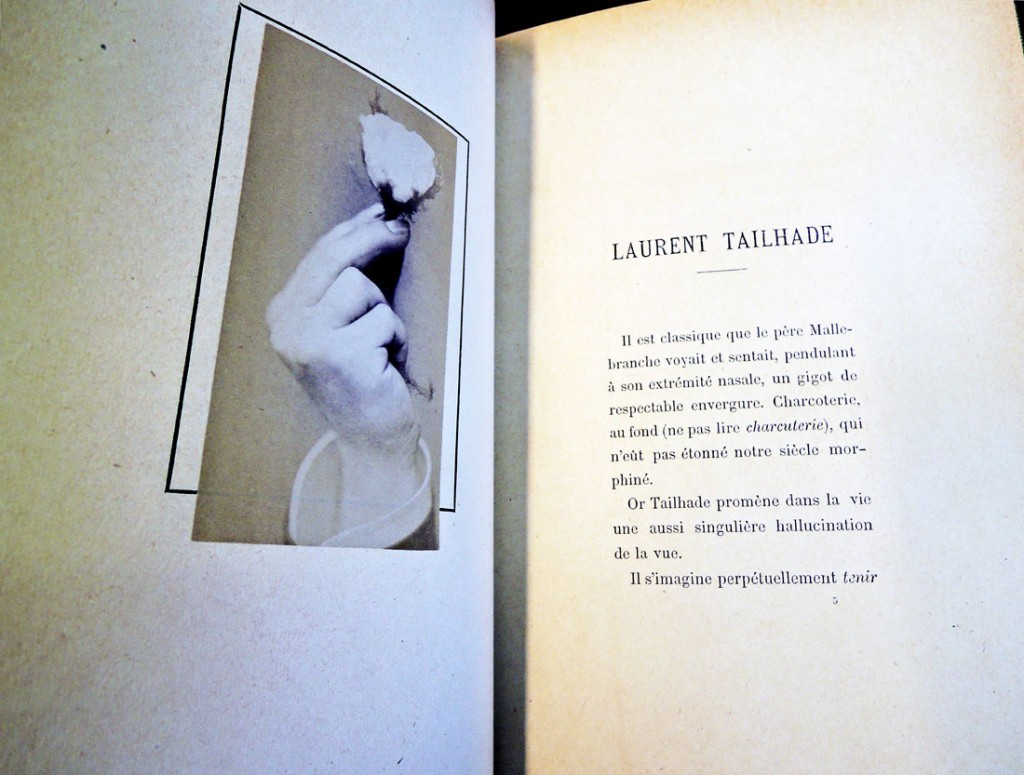 The subjects include Fernand Icres, Maurice Rollinat, Laurent Tailhade, Emile Cohl, George Lorin, Edmond Haraucourt, Robert Caze, Francis Enne, Emile Peyrefort, Edouard Norès, E. Monin, Grenet-Dancourt, Georges Rall, Leo Trézenik, Emile Goudeau, Jean Rameau, Carolus Brio, Henri Beauclair, Jean Moréas, Paul Verlaine, and Léon Cladel.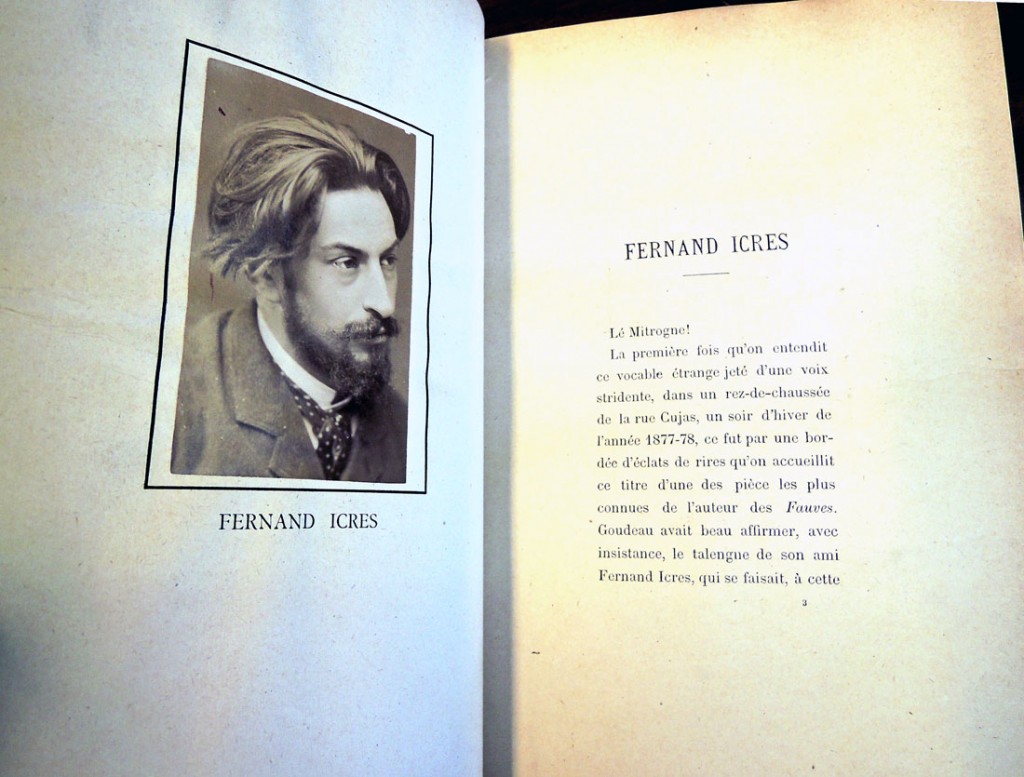 Emile Cohl went on to have a career in cinema, credited with making some of the first animated films. Eventually, Cohl emigrated to the United States and worked at the Éclair film studios in Fort Lee, New Jersey. His animation entitled Fantasmagorie was first projected on August 17, 1908 at the Théâtre de Gymnase in Paris.