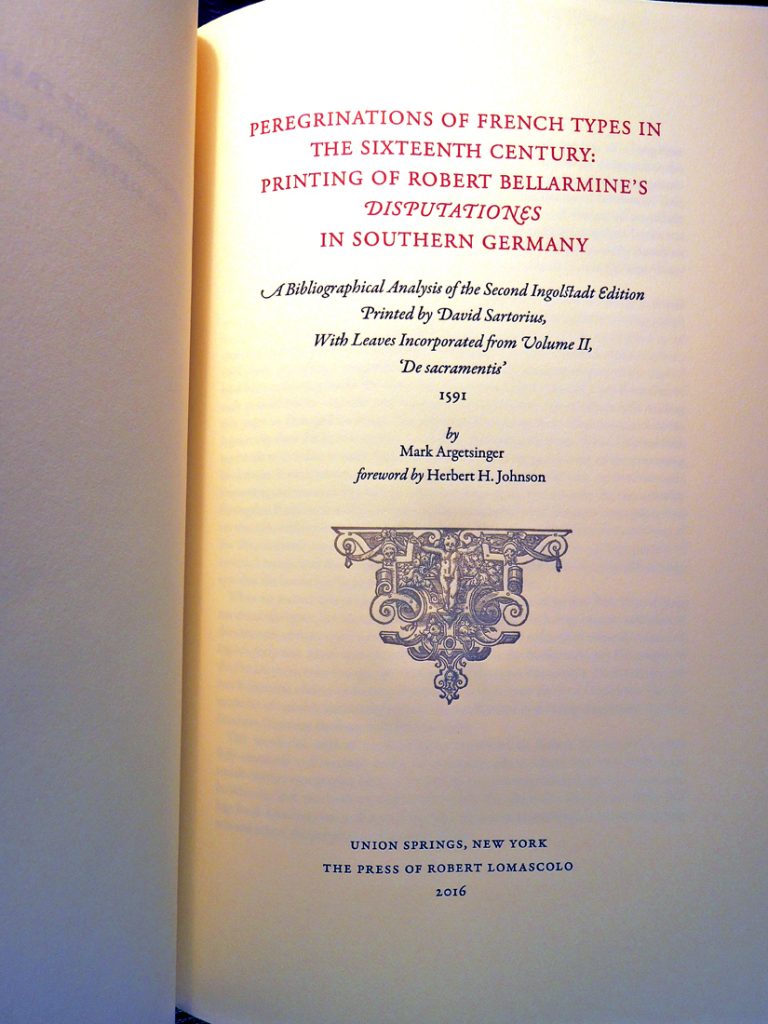 Mark Argetsinger, Peregrinations of French Types in the Sixteenth Century: Printing of Robert Bellarmine's 'Disputationes' in Southern Germany. A Bibliographical Analysis of the Second Ingolstadt Edition Printed by David Sartorius, with Leaves Incorporated from Volume II, 'De sacramentis' 1591 (Union Springs, New York: Press of Robert LaMascolo, 2016). Copy 183 of 200. Graphic Arts Collection 2016- in process
Nicolas Barker once wrote, "Mark Argetsinger is one of the very few typographical book designers in the world. That is, he thinks in terms of type, not graphical layout. He handles printers' flowers with the bravura and assurance of Frederic Warde, and can achieve that rarity, optically spaced capitals, with apparent ease…." And so, when Argetsinger writes about typography and book design, it is important that we read and listen.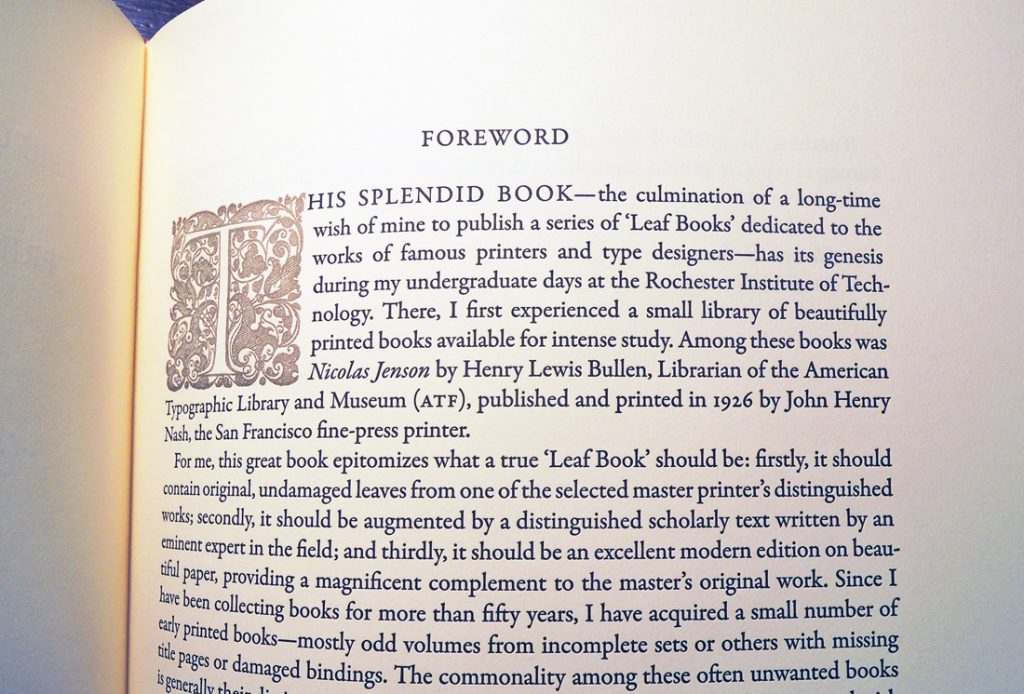 The Graphic Arts Collection is fortunate to have acquired one of Argetsinger's limited edition Peregrinations of French Types in the Sixteenth Century. The foreword, written by Herbert H. Johnson, begins "This splendid book–the culmination of a long-time wish of mine to publish a series of 'Leaf Books' dedicated to the works of famous printers and type designers–has its genesis during my undergraduate days at the Rochester Institute of Technology…." Limited to 200 numbered copies, each book includes two original leaves from Disputationes, printed in 1591.
For more on the LoMascolo Press, see: https://sk-sk.facebook.com/rlpress/. For more on Argetsinger, see: http://argetsingerbooks.com/