Having just moved a library collection ourselves, it is fun to see how someone else accomplished it. According to their publicity, the first Rijksmuseum opened in 1800 and eight years later, the new King Louis Napoleon moved the collections to the Royal Palace on Dam Square, the former city hall of Amsterdam. In 1876 the architect, Pierre Cuypers, was commissioned to design a new building, which remained basically unchanged since its opening in 1885.
From 2003 to 2013, the entire building and presentation of their collections was renovated. For the first time, the museum's Special Collections are also displayed so that visitors can enjoy objects from the applied arts, science, and national history, including their collection of magic lantern slides, hold-to-light prints, and optical devices [see below].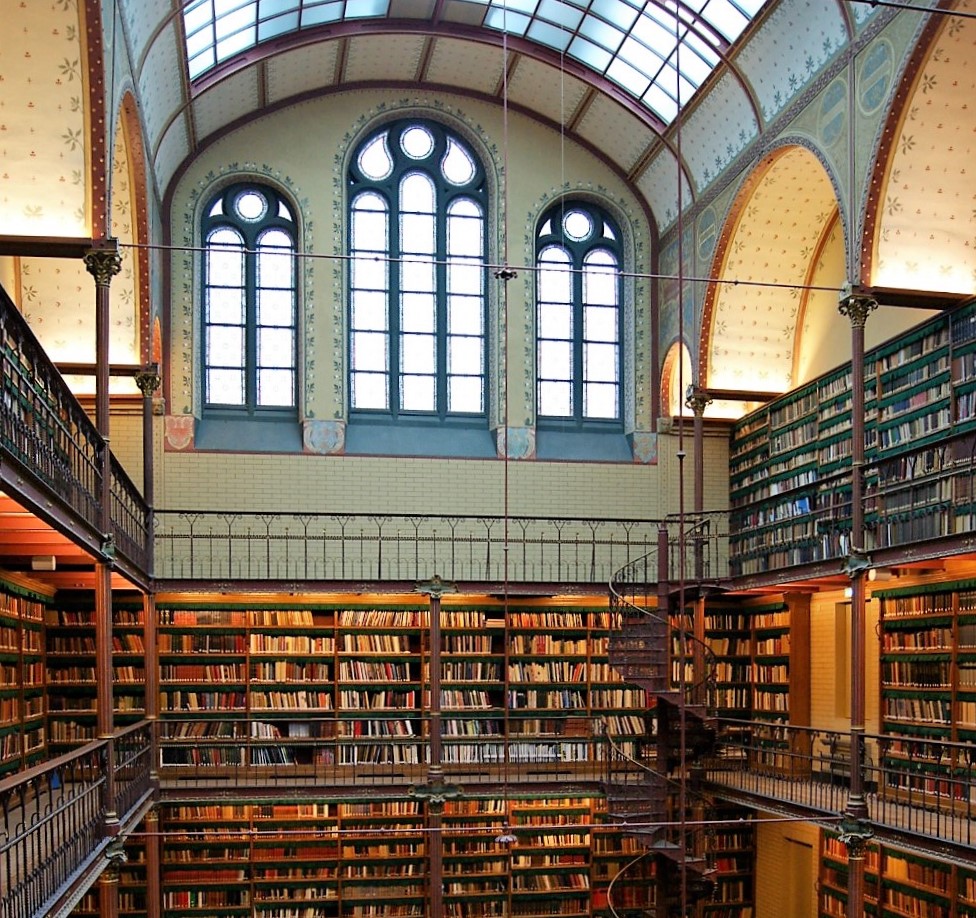 Today
The building is also the home of the Cuypers Library, the largest and oldest art historical library in the Netherlands, holding 5,4 km (3 1/3 miles) of books. During their recent renovation, not only was the original study room updated but a viewing balcony for the visiting public was installed so non-researcher do not disrupt those actively using study materials.
The reading room is shared between the library and the print study collection, which holds more than 500,000 engravings, etchings, woodcuts, lithographs, and "sheets in other graphic techniques" dating from 1440 to the present. Fashion and ornament prints, maps, decorative papers, and popular prints are included alongside the Rembrandts, Picassos, and the other masterworks. More information about appointments can be found here: https://www.rijksmuseum.nl/en/research/reading-room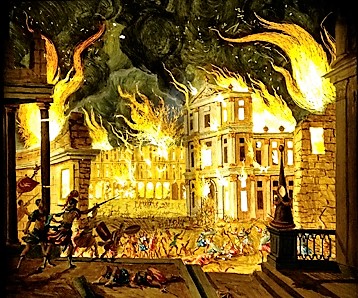 A Rijksmuseum Special Collections hold-to-light slide. This link takes you to similar views in the Graphic Arts Collection at Princeton. https://graphicarts.princeton.edu/2013/11/13/superbe-feux-dartifice/