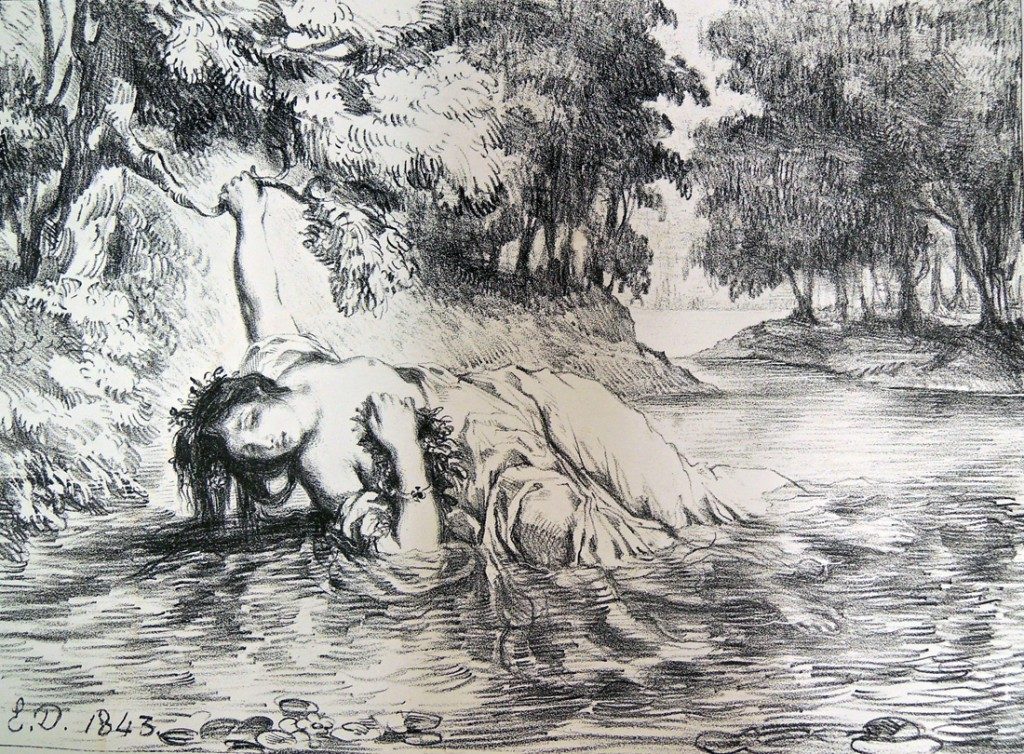 After deinstalling our anniversary Shakespeare exhibition, our prints are being unframed and returned to the vault. Exactly 100 year ago, Hamilton Easter Field (1872-1922) was only beginning to frame his collection of "Hamlet" and "Othello" prints to exhibit at the Ardsley Studios at no. 110 Columbia Heights, Brooklyn (also known as Quaker Row).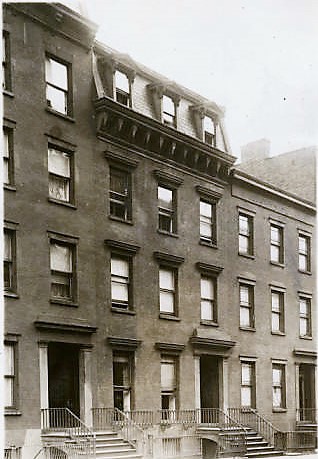 Field and his mother lived at no. 106, where he ran the Ardsley School of Graphic Arts. In 1916, he purchased the Washington Roebling mansion next door, adding no. 108 and 110 to his estate, so that he could offer studios, housing, and galleries to his students and friends.
It was Field's intention each month to exhibit old master prints from his personal collection together with modern American work that had not yet gained full recognition. In January 1917, he presented lithographs of Odilon Redon (1840-1916) and paintings by Bryson Burroughs (1869-1934). February brought Shakespearean scenes by Eugène Delacroix (1798-1863) and Théodore Chassériau (1819-1856) hung with watercolors by John Marin (1870-1953). And in March, he exhibited Honoré Daumier (1808-1879) caricatures along with paintings by Marsden Hartley (1877-1943) and Morton Schamberg (1881-1918).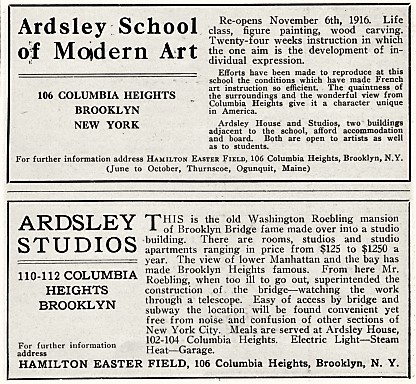 The New York Times preferred Chassériau to Delacroix, reporting, "Shakespeare gave a rich field for exploration to a man of Delacroix's culture, but these lithographs show him only scratching its surface. The fashionable young Hamlet is a mincing creature and no one could infer from these mild humans the sense of passion that finds expression in the struggle of the beasts in such great lithographs . . . . Chasseriau is another story. His combination of monumental style and Oriental fervor fitted him for the etchings of Othello. He translated the passion of the Moor, as Shakespeare did, into a literary emotion."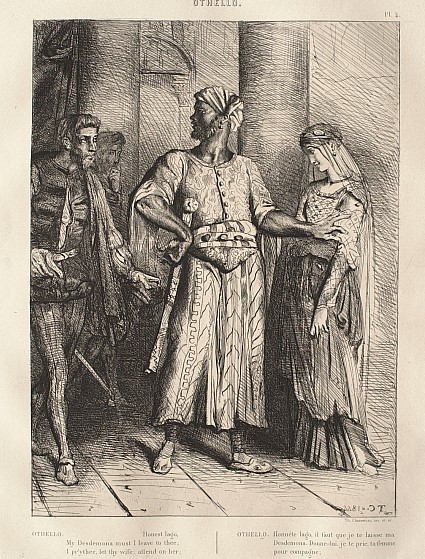 See also https://graphicarts.princeton.edu/2015/05/31/delacroixs-hamlet/
and
http://www.centraljersey.com/time_off/he-lives-in-fame-puam-examines-shakespeare-s-evolution-in/article_93ab50e0-b0f1-11e6-aadd-8f60a55562a6.html