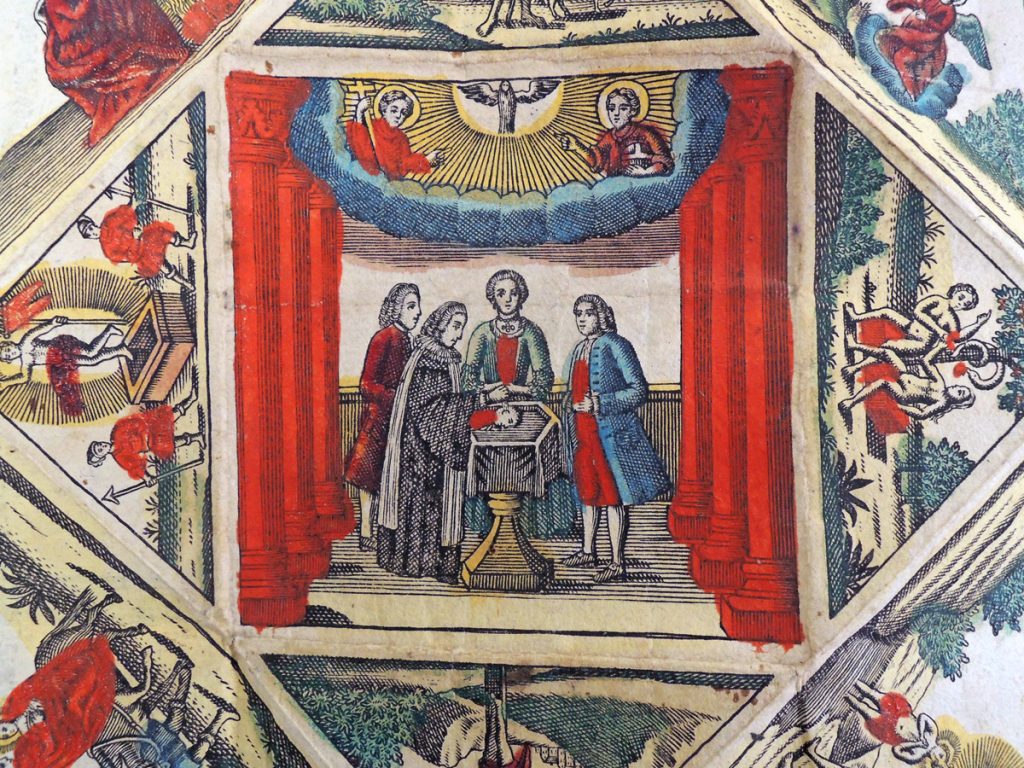 Baptism Certificate. Folding, stencil-colored, engraved, and letterpress congratulatory "baptism letter" from a godparent ([Bavaria or Austria], July 20, 1781). Graphic Arts Collection 2017- in process
A square half-sheet (158 x 155 mm) with letterpress text on the inner side and nine stencil colored engraved scenes, each in its own compartment, on the outer side. The certificate is filled in with a place name (?) abbreviated Hoh., a date: 20 July 1781 and a name: Maria Sabina Schneiderin.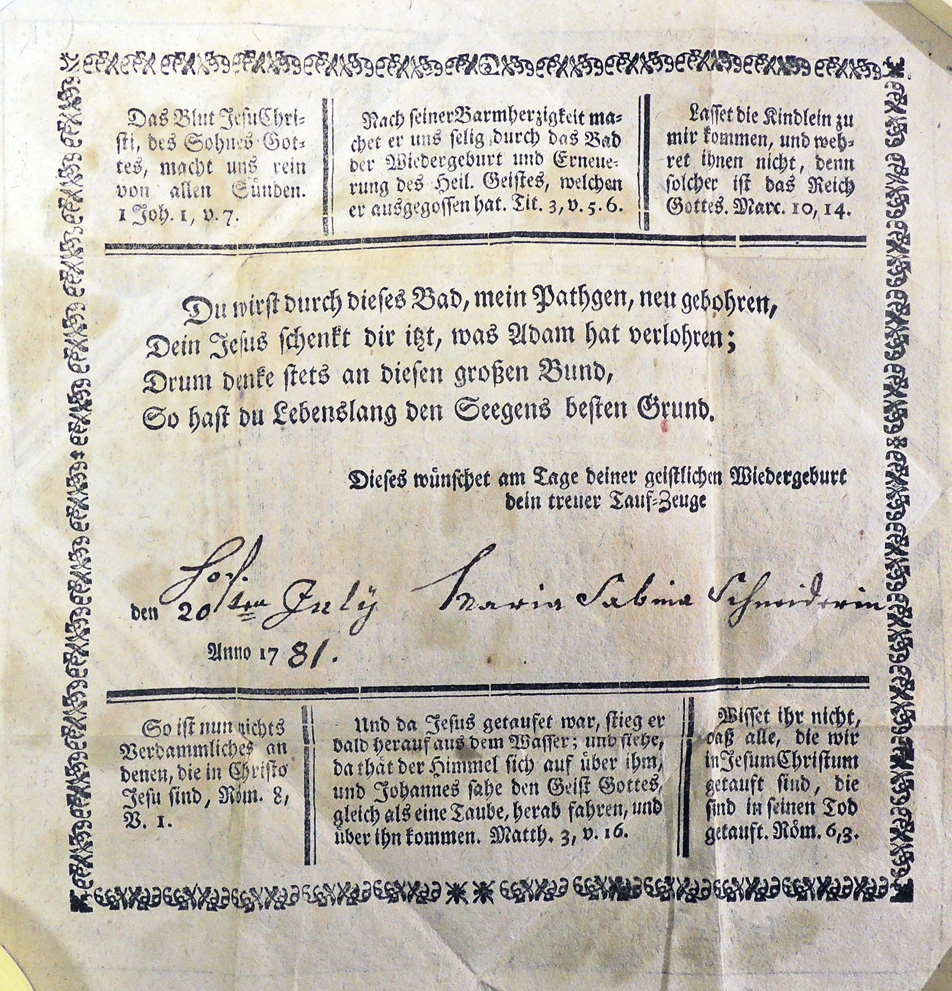 The Graphic Arts Collection is fortunate to have acquired a very well-preserved devotional ephemeron: a Taufbrief or Taufenpatenbrief, i.e., "Baptism letter" or "Godparent's letter."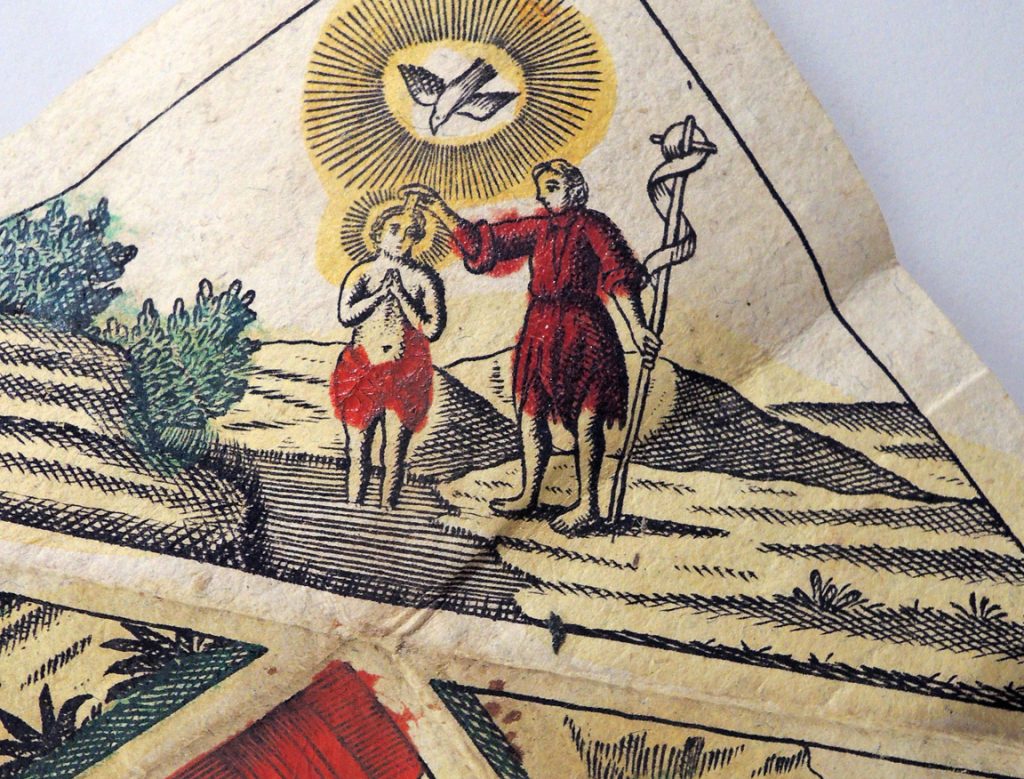 It was customary in Germany for godparents to send their godchildren painted, handwritten, or printed good luck wishes on the occasion of their baptisms. These folded paper objects often contained small coins, and served as both a certificate of blessing and as religious instruction for young children: illustrated with scenes related to the meaning of baptism, they were preserved for the child's edification when he or she reached an appropriate age.
In the 18th century printers developed a gamut of formats for these delightful paper-toy documents, which are now understandably rare. The earliest engraved folded baptism letters known to Spamer, as well as similarly presented marriage greetings, dated from the mid-18th century. See Adolf Spamer, Das kleine Andachtsbild, vom XIV. bis zum XX. Jahrhundert. Mit 314 Abbildungen auf 218 Tafeln und 53 Abbildungen im Text (München, F. Bruckmann, 1930). RECAP  Oversize N7640.S78q p. 242.
Earlier examples were usually handwritten on parchment. See also Michael Twyman's chapter on 'Baptismal Papers' in: Maurice Rickards (1919-1998), The Encyclopedia of Ephemera… edited and completed by Michael Twyman (GARF  Oversize NC1280 .R52 2000q)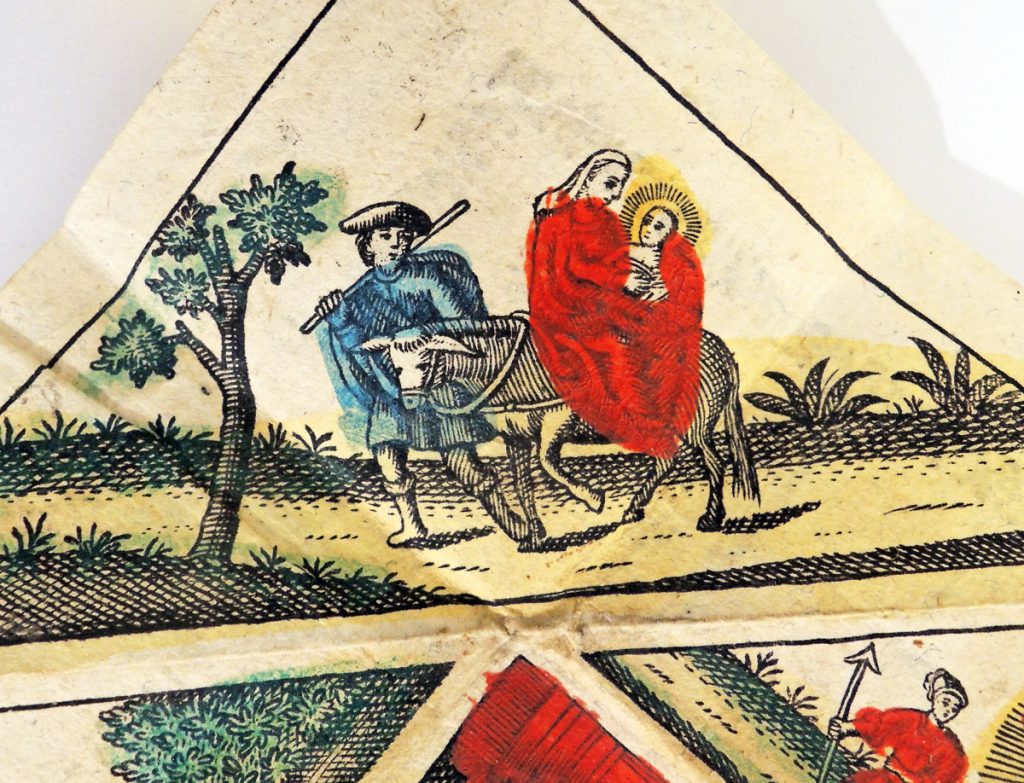 To see the letter in action, play this very short video. Thanks to Patrick Crowley, Project Cataloging Specialist, for his help unfolding the sheet.