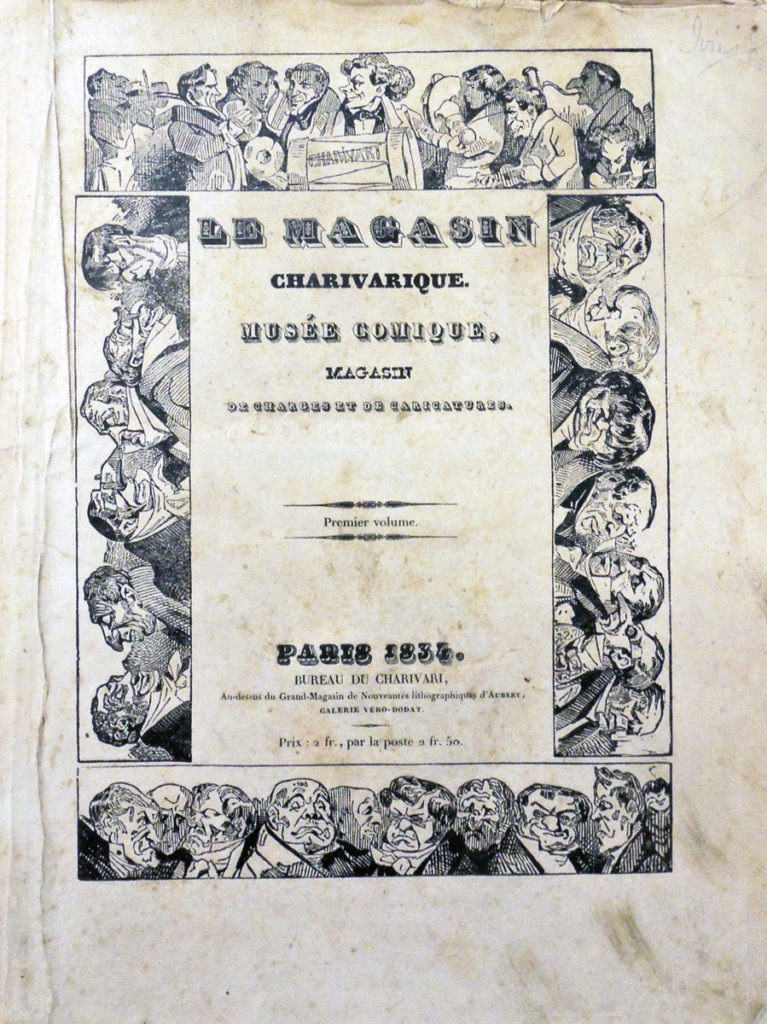 Le Magasin charivarique. Musée comique, magasin de charges et de caricatures [The Charivaric Store. Museum of Comics, a store of cartoons and caricatures] (Paris, 1834). Full page prints by Honoré Daumier, Benjamin, Grandville, and others. From the collection of Arthur & Charlotte Vershbow; purchased from Goodspeed's Book Shop; previously owned by William M. Ivins, Jr., former curator of the Department of Prints at the Metropolitan Museum of Art. Graphic Arts Collection GAX 2017- in process.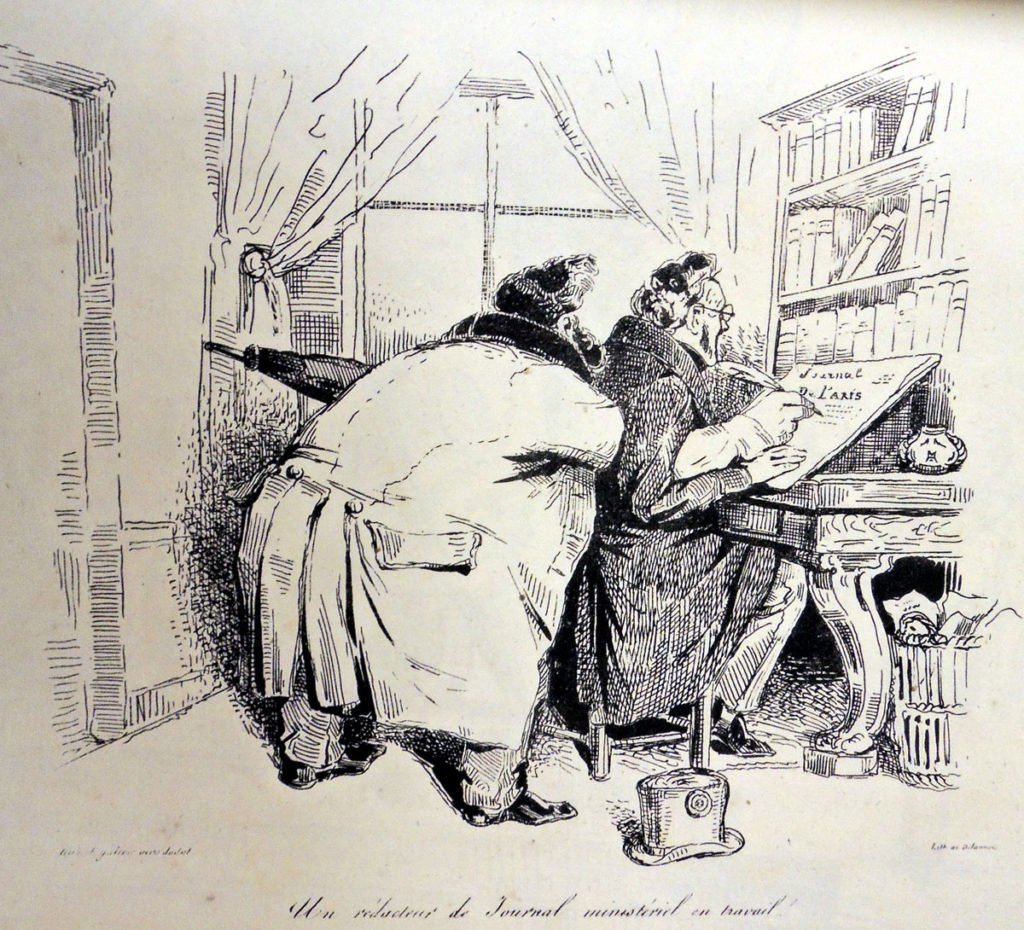 A ministerial newspaper editor
The Graphic Arts Collection recently acquired a complete set of Le Magasin charivarique, comprised of two parts in three volumes. The first volume includes nine lithographs by Honoré Daumier (D. 219, 220, 223, 224, 225, 229, 231, 234 and 237). The second volume (issued in two parts, plates 1-19 and 20-37) containing 14 'chalk-plate' prints (Bouvy 23-36).
"The only large cuts that Daumier made, aside from two or three odd ones like Le Carnaval and Le Compliment, that came out in the Charivari, are the series of 'chalk plate' caricatures that the Charivari published in the early 1830s, many of which subsequently appeared, printed carefully on one side only of good paper, in the Magasin Charivarique . . . In certain ways, these two series exhibit him at the height of his prowess. For sheer brutal dominant power of presentation there are few things to be found in the history of the relief print finer than a number of the early chalk plates" –William Ivins, "Daumier," in The Colophon, part V, 1931.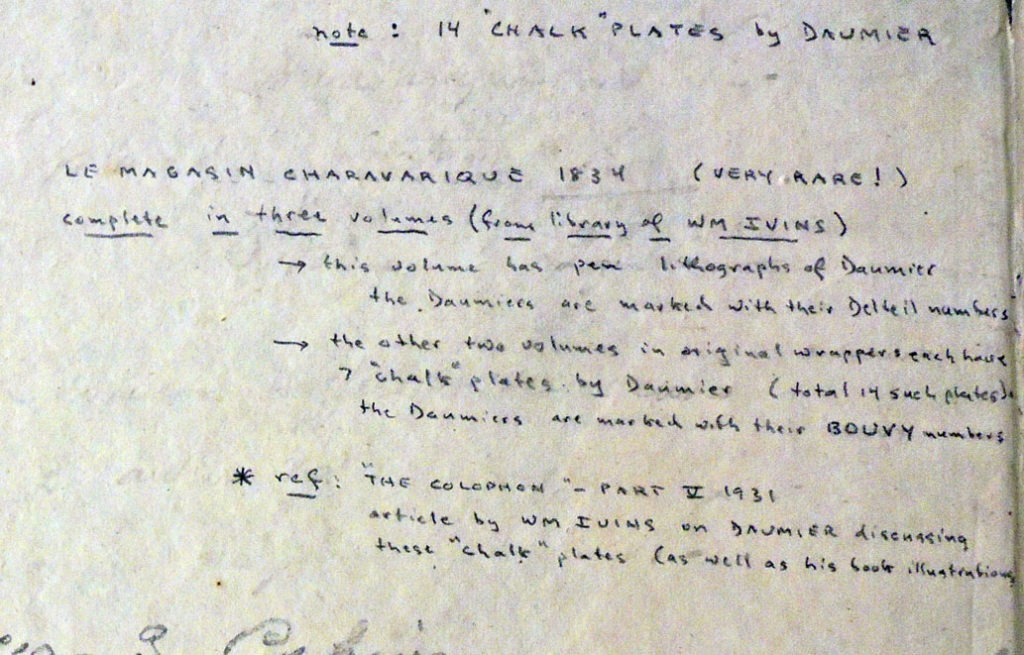 Inside front cover.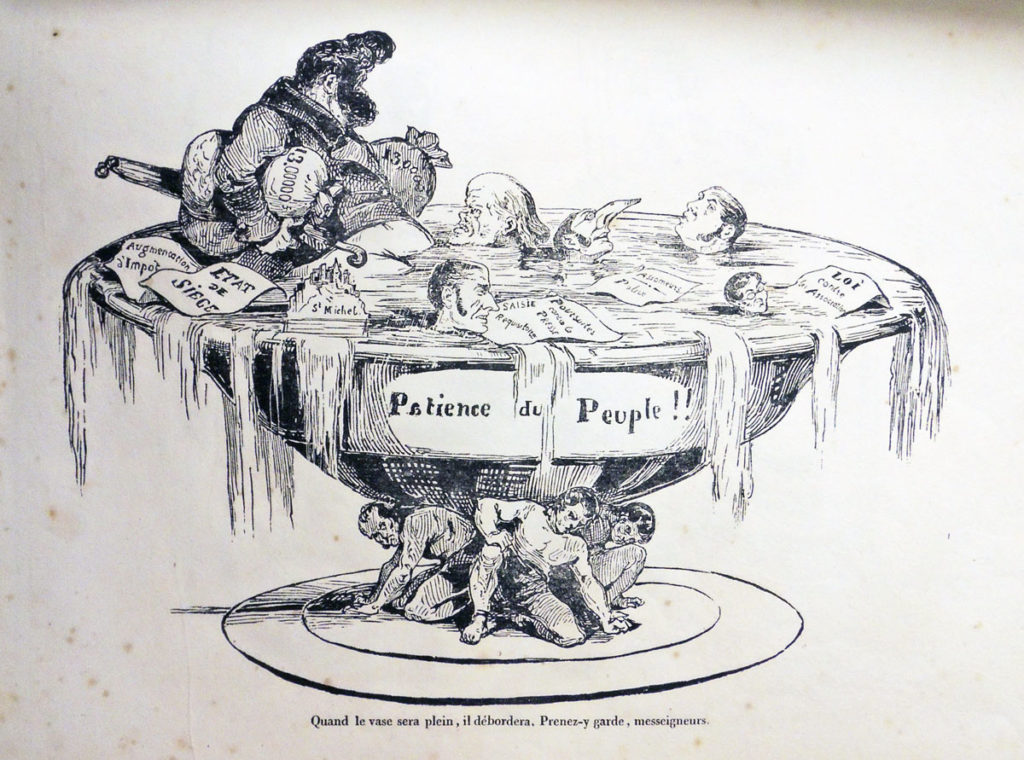 When the vessel is full, it overflows. Monseigneurs, take care.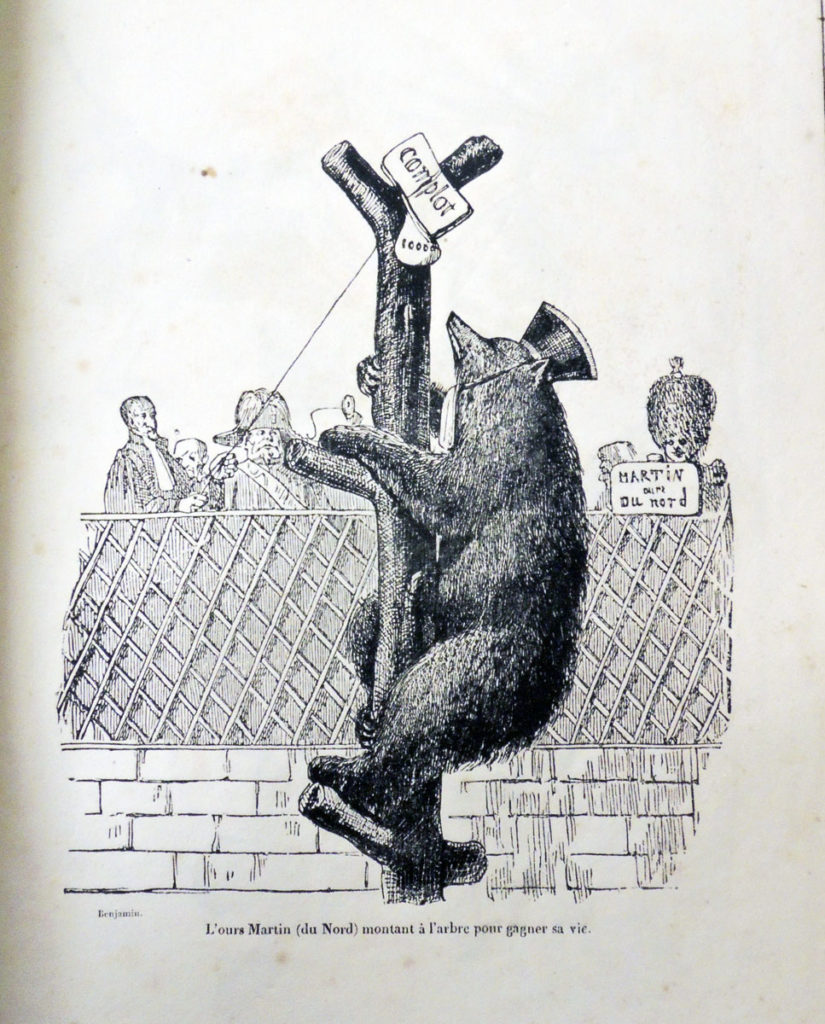 A caricature of the French magistrate Nicolas Martin du Nord (1790-1847) as a bear climbing a tree labeled conspiracy "to earn his living."