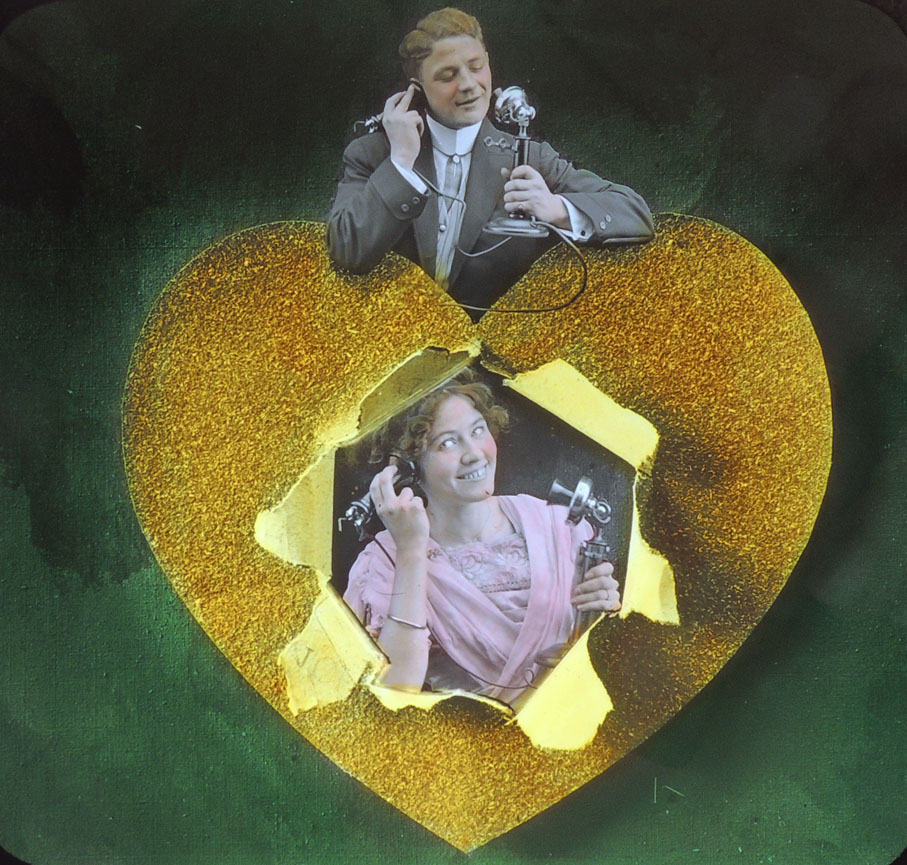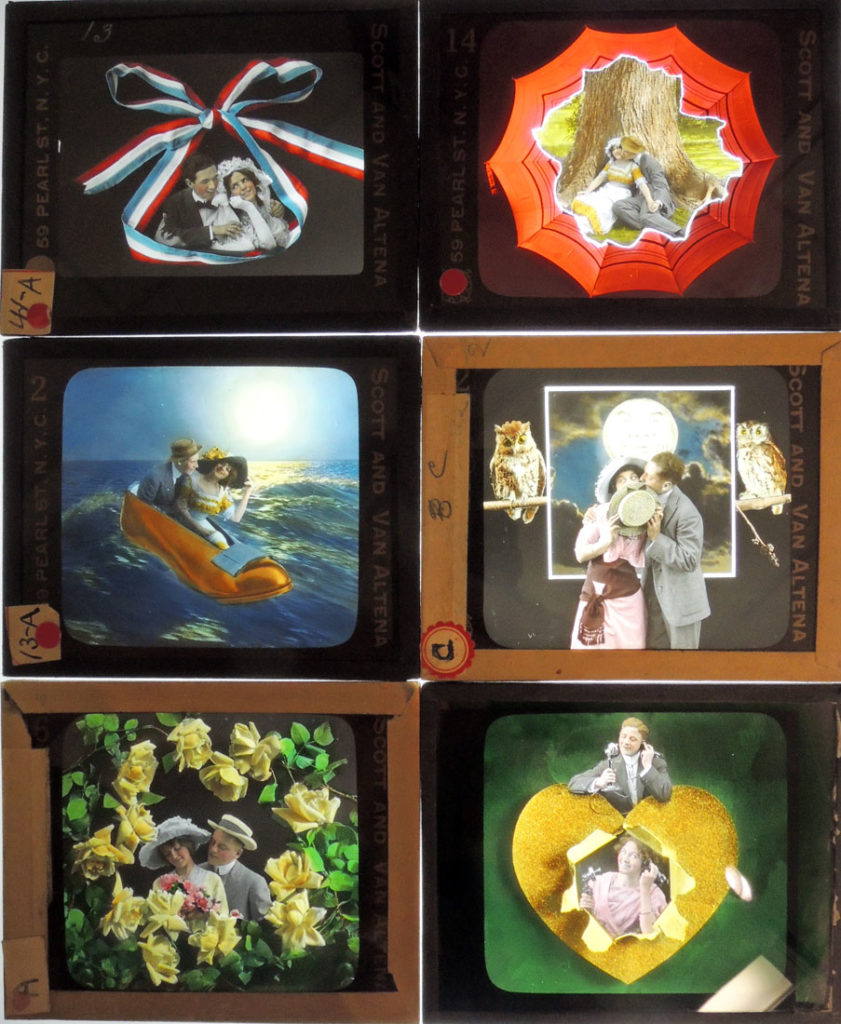 Thanks to a generous donation from David S. Brooke, director emeritus of the Clark Art Institute, the Graphic Arts Collection has acquired a new group of magic lantern slides. Among them are an almost complete set of "Sunbonnet Sue," presumably images to accompany the song of that title, music by Gus Edwards (1879-1945) and lyrics by Will D. Cobb (1876-1930), published in 1908 by Gus Edwards Music Publishing Company.
In addition, there is a set of beautifully colored slides from the firm of Scott and Van Altena (SVA) of New York City, with the title "I Want My Man." Scott and Van Altena are discussed at length in a recent article entitled "Outstanding Colorists of American Magic Lantern Slides," by Terry Borton (American Magic-Lantern Theater. P.O. Box 44 East Haddam CT) in a recent Magic Lantern Gazette. He notes:
"One other company needs to be mentioned for out-standing color, both of detail, and of overall flamboyant impact. Scott and Van Altena (SVA) was the leading producer of the "illustrated song" slides that became popular about 1900, so popular that a minimum order became 20 sets and an order of 200 sets was not uncommon. The sets were usually of 12 to 14 images, selling for $5.00 (about $132.00 today).

The slides combine life models, elaborate photographic montages, and vibrant color—all depicting the lyrics of popular songs sung in movie theaters, and all perfectly matching the spirit of a new century. "Novelty" montages were created by combining negatives in a process that SVA guarded closely. The coloring was done in two rooms of the company's New York studio, using aniline paints applied by camel-hair brushes.

John D. Scott and Edward Van Altena, the principals of the company, had somewhat different roles. Van Altena, whose mother had been an artist, became a photographer, and was the company's master in that field. Scott was the master colorist—though Van Altena was responsible for coloring half the sets. Scott, who was deaf, had gone to the Lexington School for the Deaf, where he was taught by Dwight Elmendorf, whose comments about coloring were presented earlier, and who will reappear as an out-standing colorist later in this article."
https://library.sdsu.edu/pdf/scua/ML_Gazette/MLGvol26no01.pdf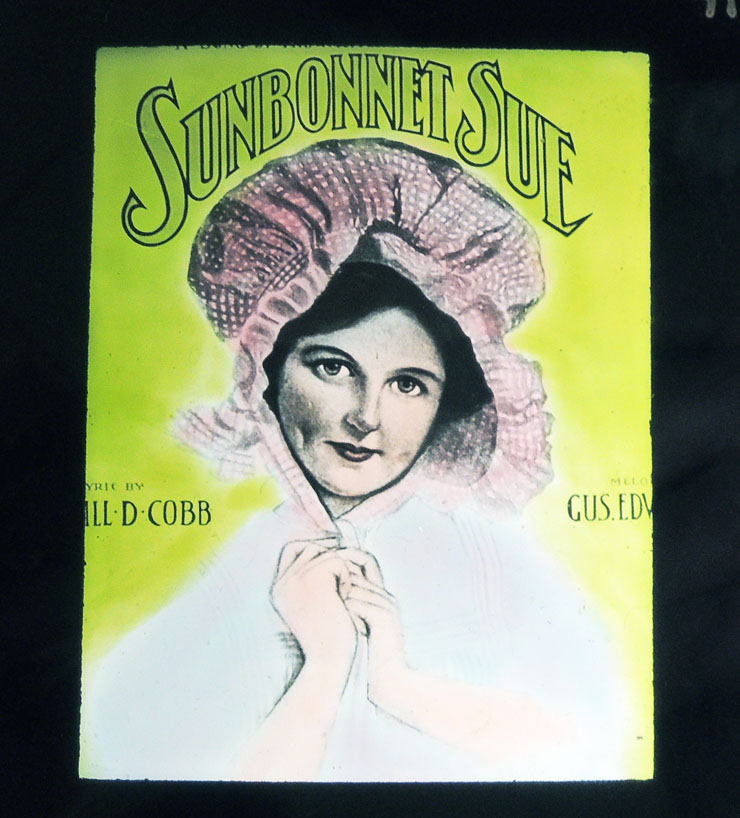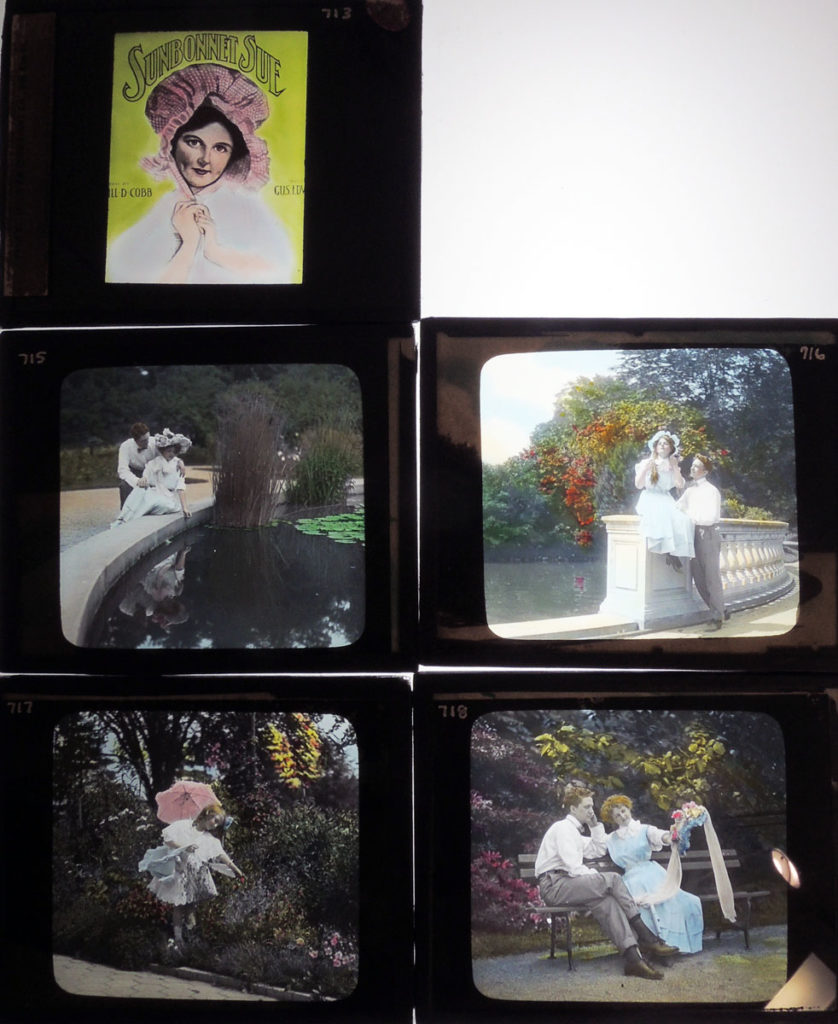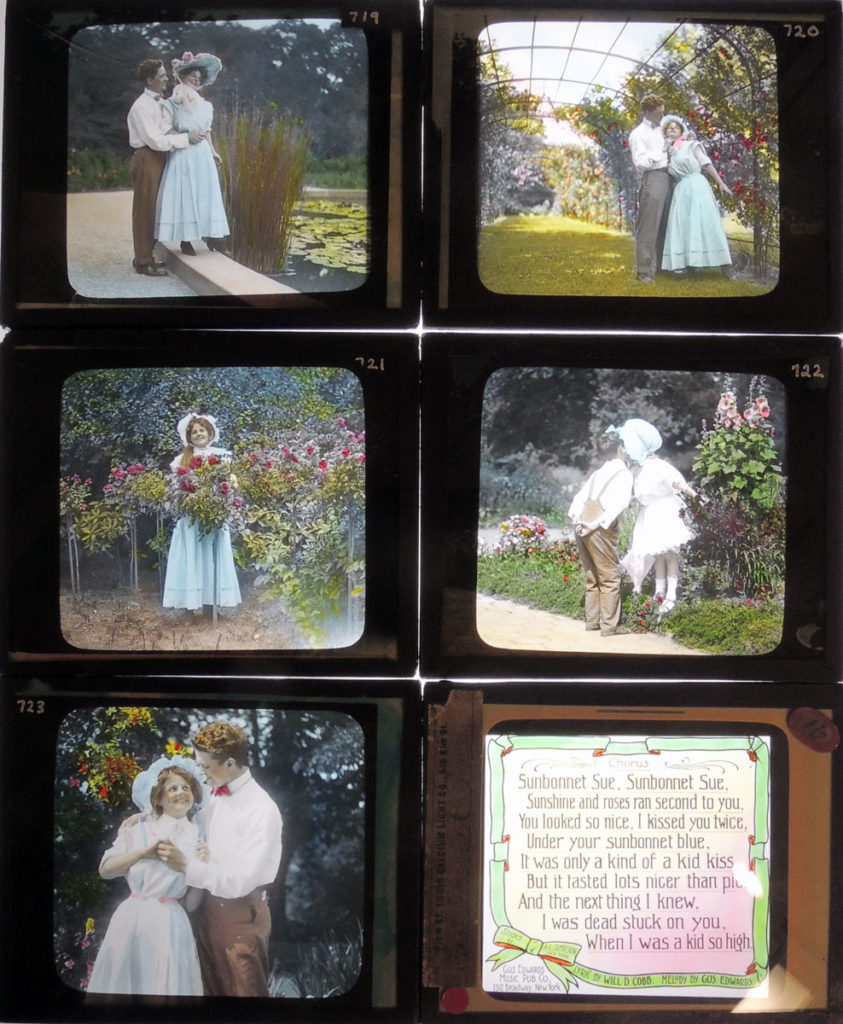 You can listen to a recording of the song online or play it through YouTube, links to both below.
http://search.alexanderstreet.com/view/work/bibliographic_entity%7Crecorded_cd%7C555633