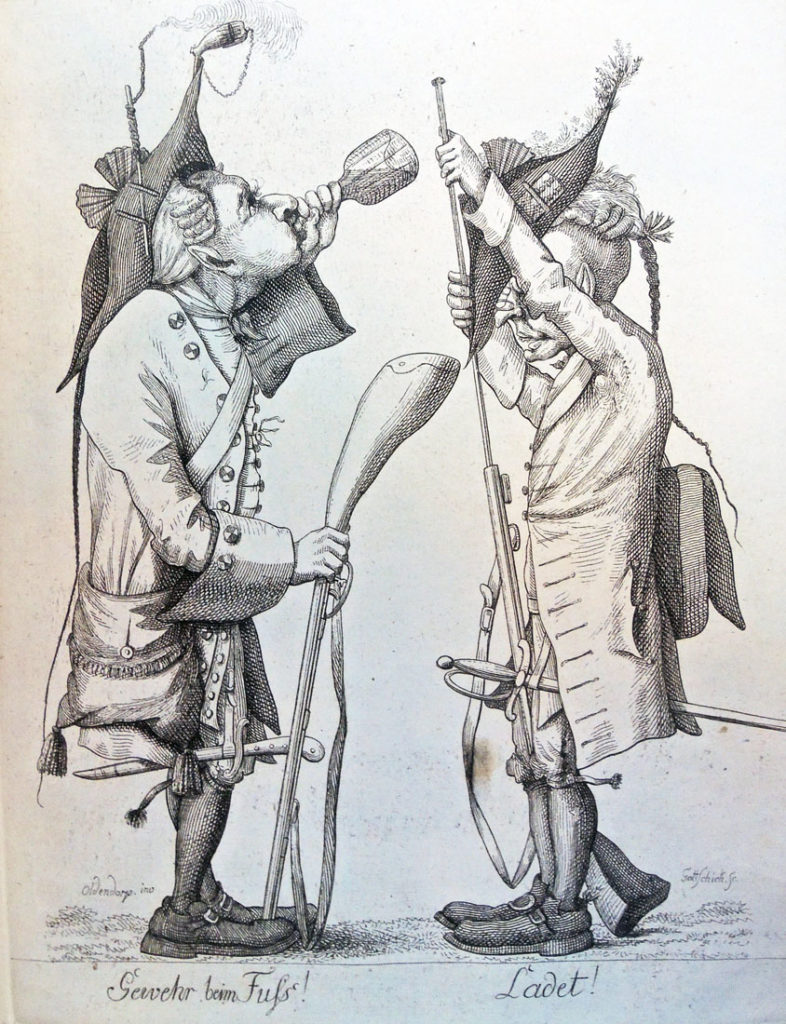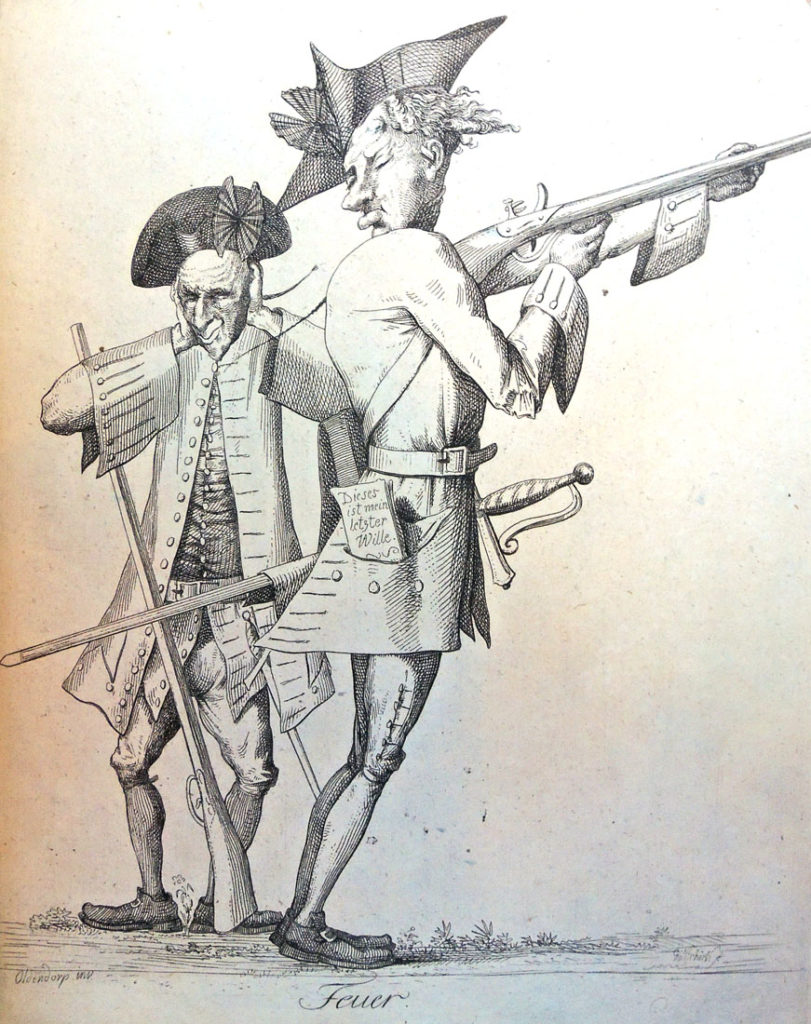 The Graphic Arts Collection recently acquired a very rare set of twelve etchings and engravings with the manuscript title, Dienstversuche der Nationalgarde von Wolkenkukuksheim = Attempted Service by the National Guard of Cloud Cuckoo Land, printed by Johann Christian Benjamin Gottschick (1776-1844) after drawings by Christian Georg Andreas Oldendorp (1721-1787).
Each comic member of the guard is attempting to perform military drills. The soldier seen below carries a medicine cabinet with drawers marked with potions for battered nerves, bear fat, and a potion for pregnant women, among other medicines. His dog carries the enema syringe.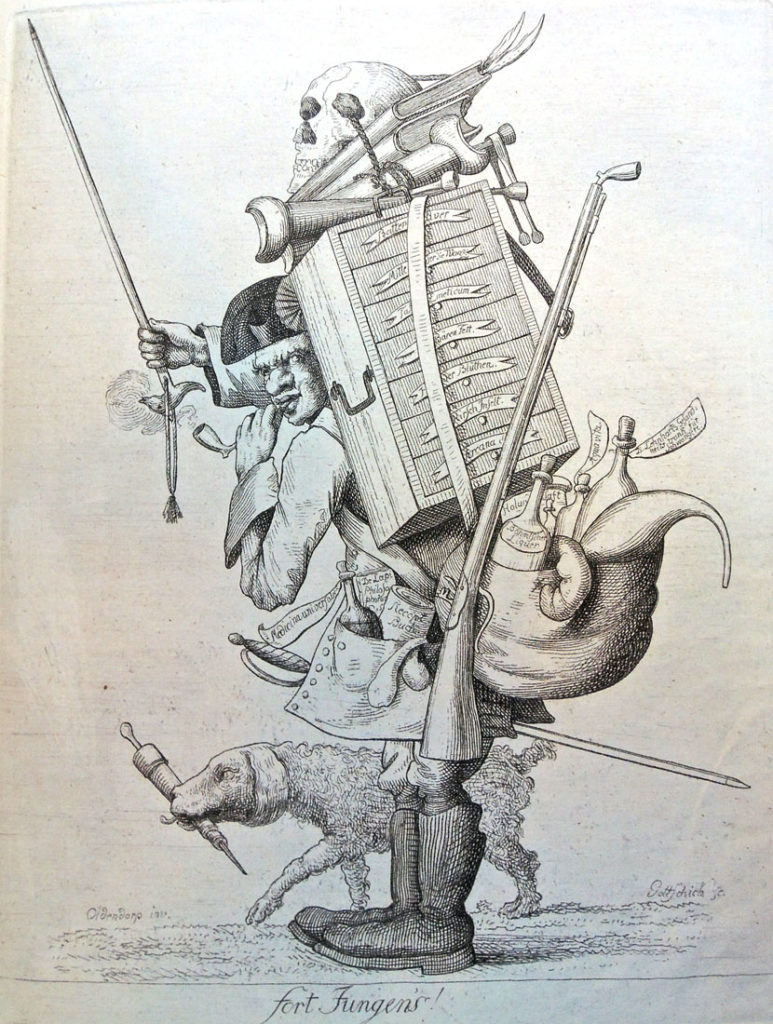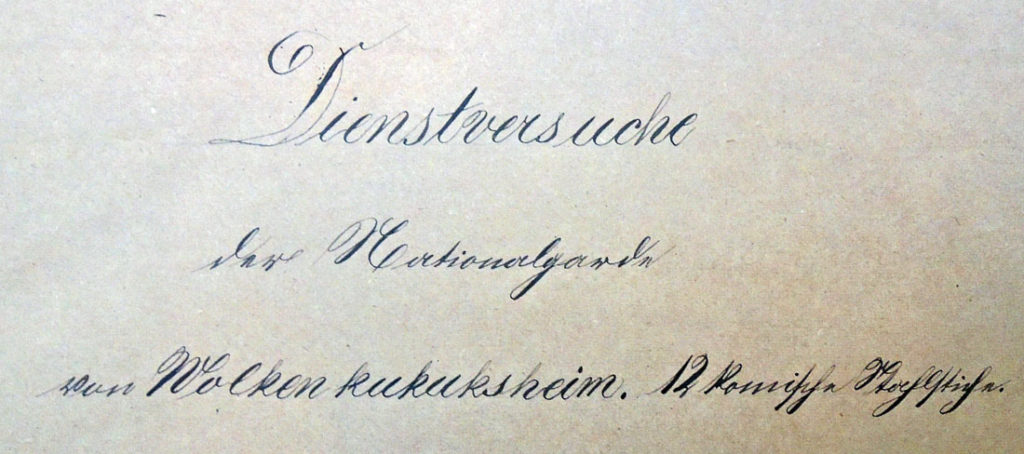 Both Gottschick and Oldendorp were based in Dresden and listed in this directory of Germany and Swiss artists, along with the set of etchings: Johann Georg Meusel, Teutsches Künstlerlexikon; oder, Verzeichniss der jetztlebenden Teutschen Künstler (Lemgo: Meyerschen Buchhandlung, 1808-1814). Marquand Rare Books N6887 .M57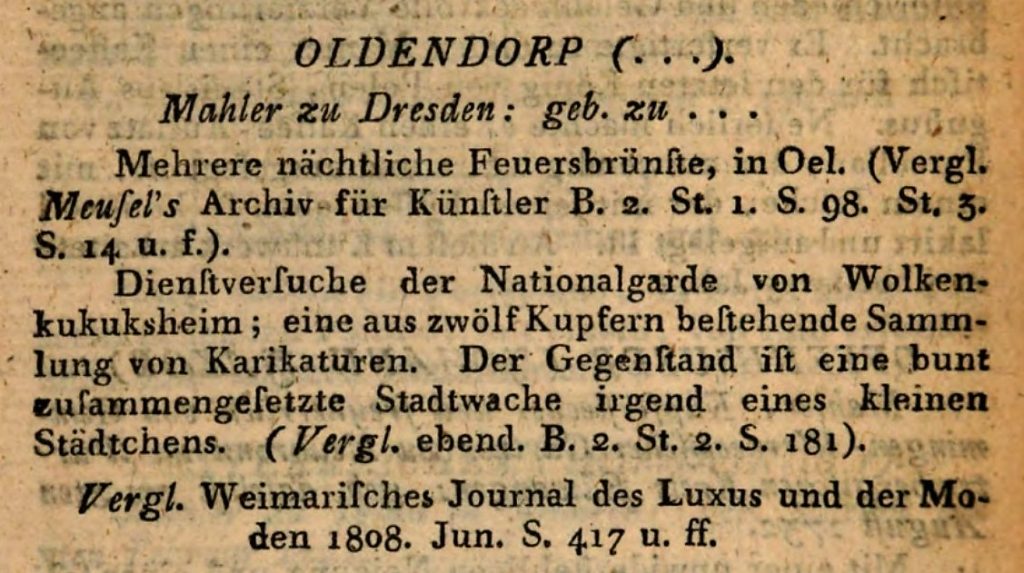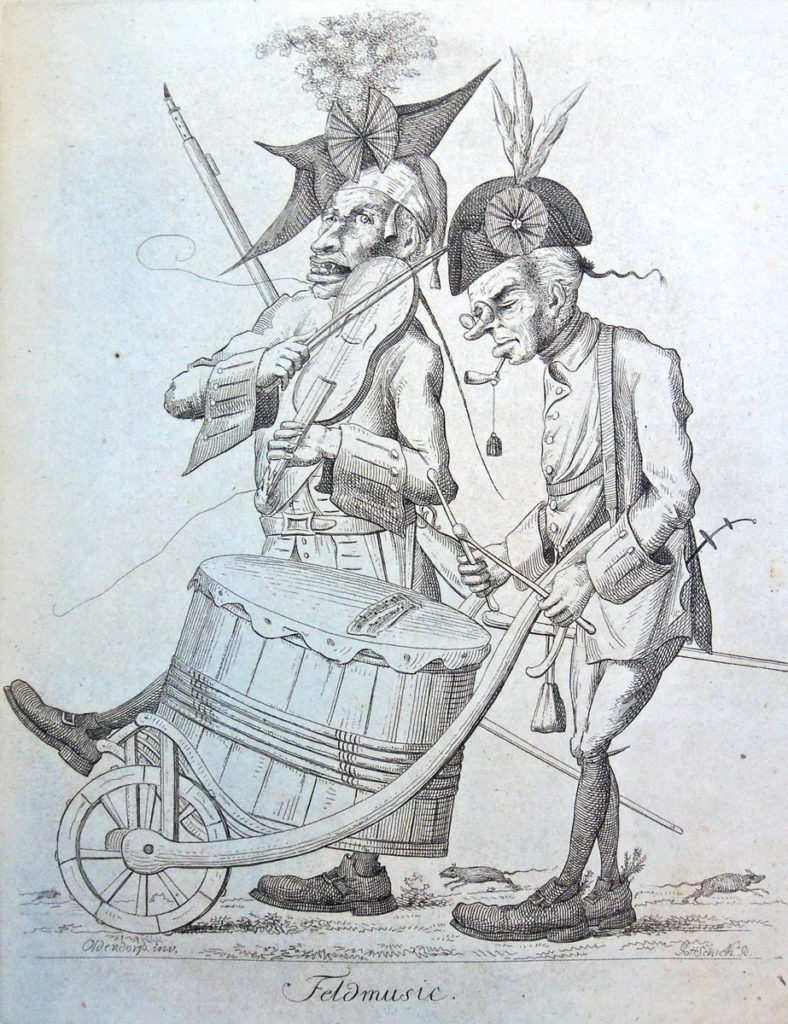 Several individual sheets are held in European collections, including this hand colored etching [below] at the Stadtgeschichtliches Museum Leipzig.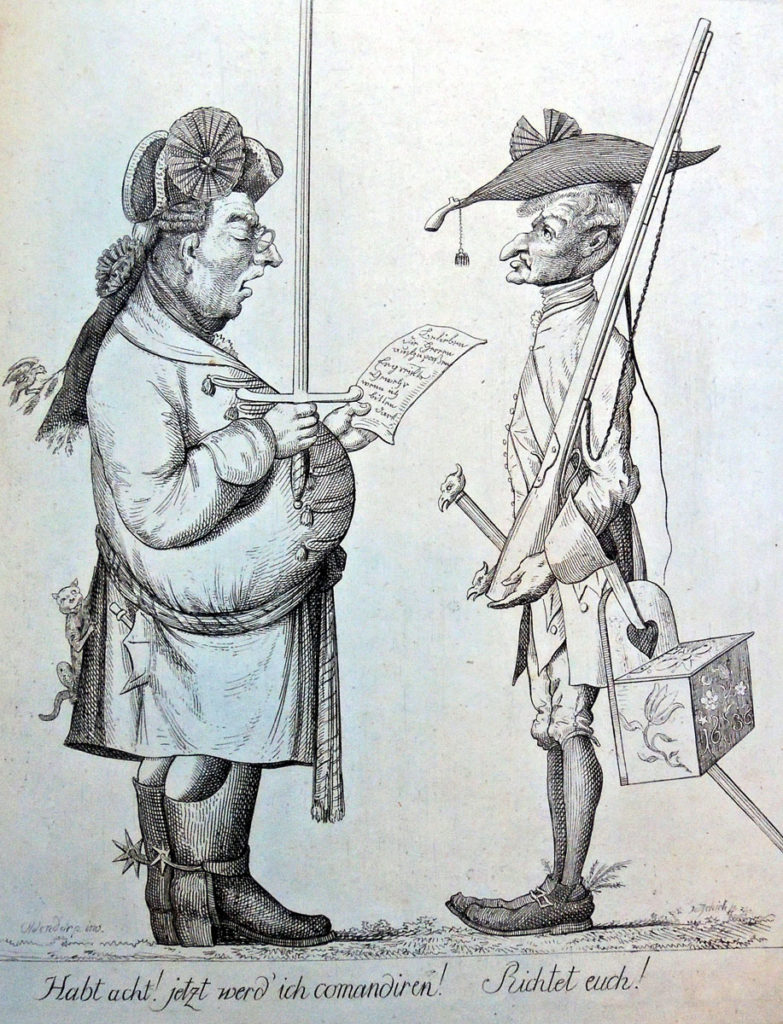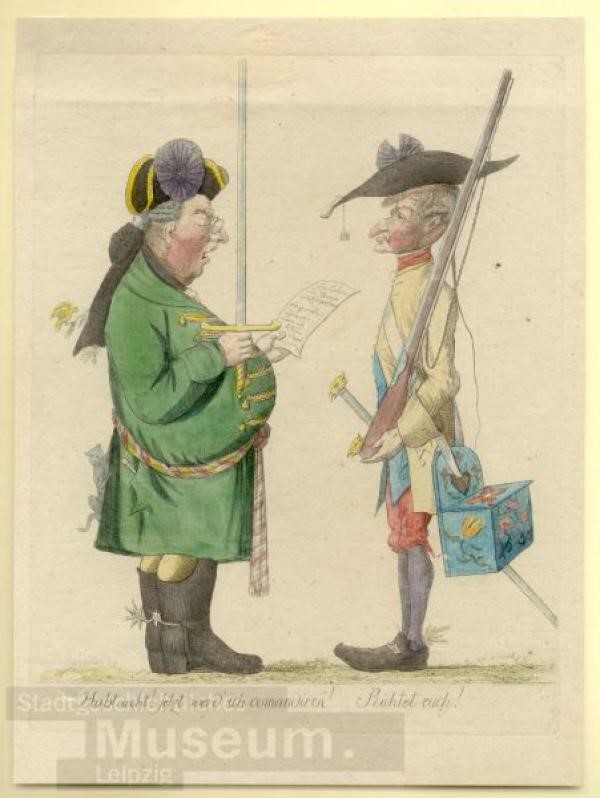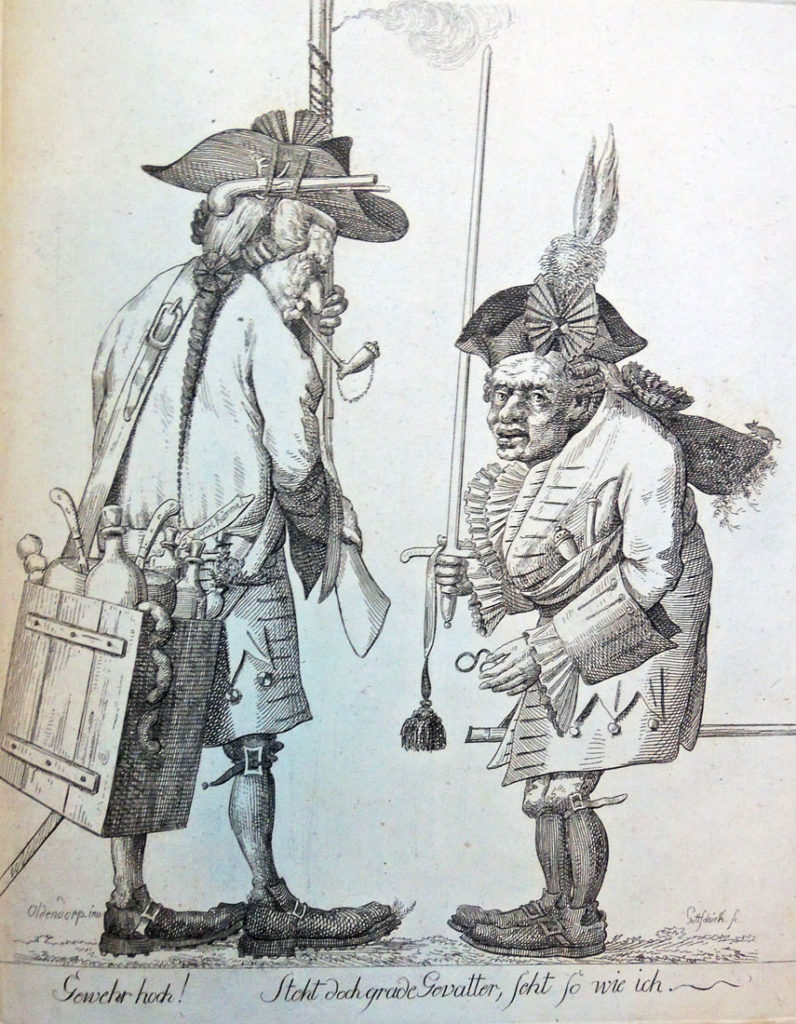 Johann Christian Benjamin Gottschick (1776-1844) after drawings by Christian Georg Andreas Oldendorp (1721-1787), Dienstversuche der Nationalgarde von Wolkenkukuksheim [Attempted Service by the National Guard of Cloud Cuckoo Land] ([Dresden, for Rittnersche Kunsthandlung, 1806]). Set of 12 etchings and engravings. Graphic Arts Collection GAX 2018- in process