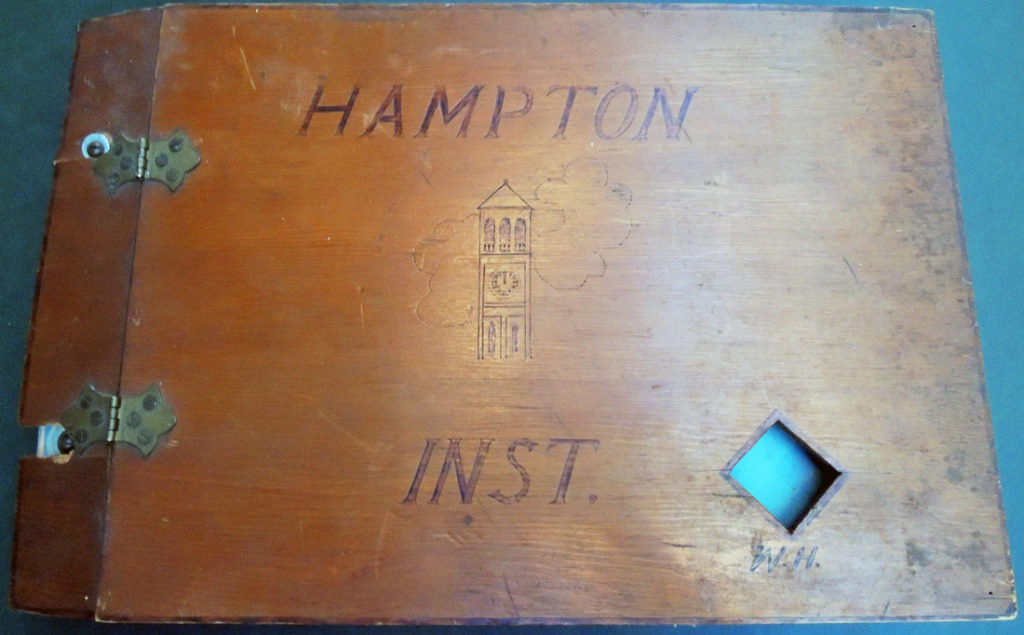 During his years as an undergraduate at the Hampton Institute, Willis J. Hubert (1919-2007) kept a scrapbook, filling it with programs, report cards, newspaper articles, and many informal photographs of his classmates. This enormous volume bound in carved wood boards, 30 x 46 x 7 cm, provides an intimate look at undergraduate life at this primarily black school from 1936 to 1940.
According to his obituary, published in The Atlanta Journal-Constitution from May 15 to May 17, 2007, Hubert went on to have a distinguished military career in which he achieved the rank of Lieutenant Colonel. Not  long after he graduated from the Hampton Institute, he entered the U.S. Air Force and trained at Tuskegee Army Air Field, where Hubert was one of the original Tuskegee Airmen. He went on to be the first African American to earn an M.A. and Ph.D. (New York University) while on active duty, as well as the first to complete the Harvard Business School (Military Co-op) Statistics Training Program.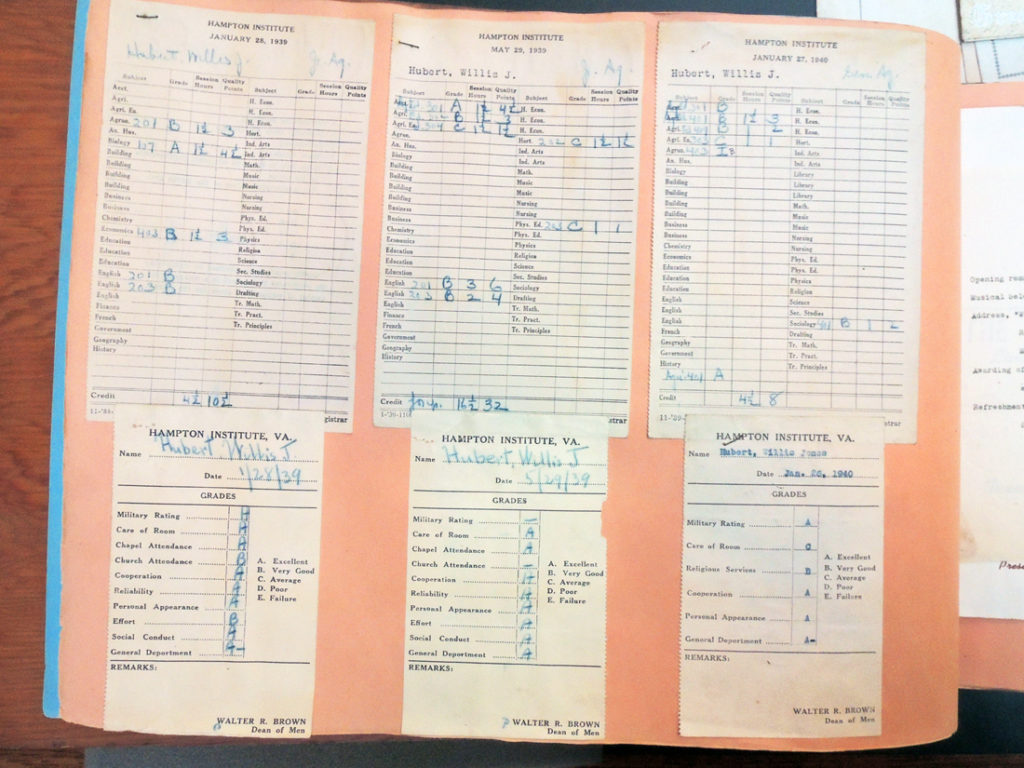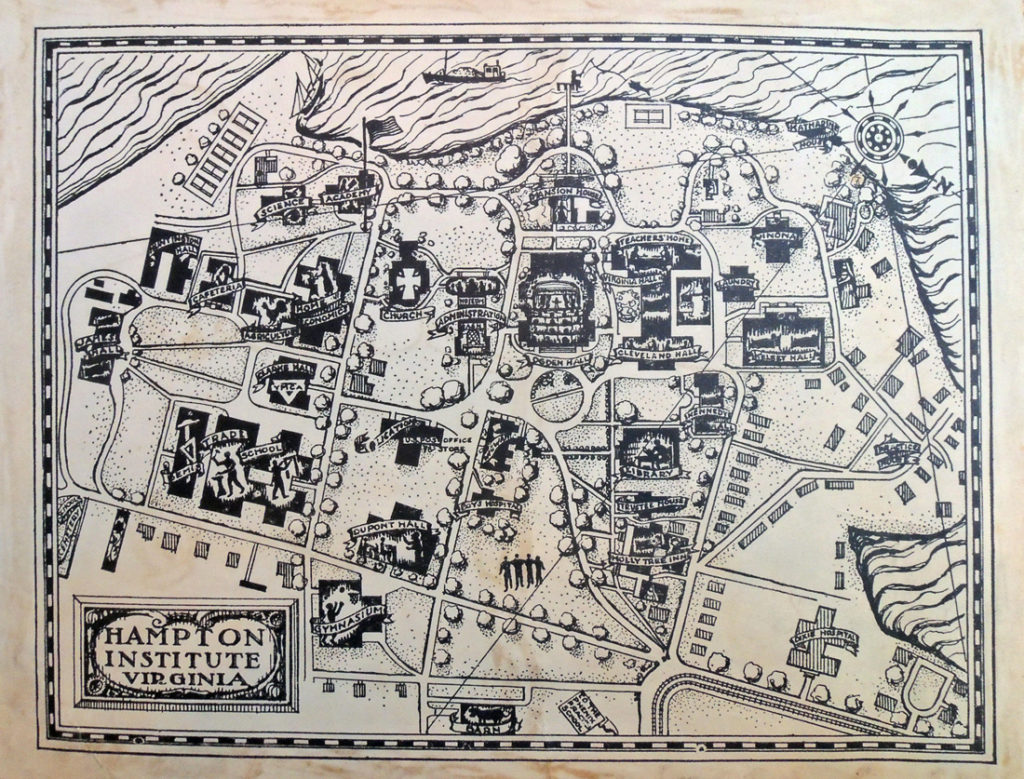 There are a number of programs from plays and musicals in the scrapbook, including a program for an appearance by the opera singer Marian Anderson.
Hubert studied agriculture at Hampton, so his horticultural club prizes and programs are also included, as well as by-laws of the college Poultry Producers Association.
Also included are a few items from other historically black colleges, which Hubert visited, including Fisk, Howard, and Tennessee State.