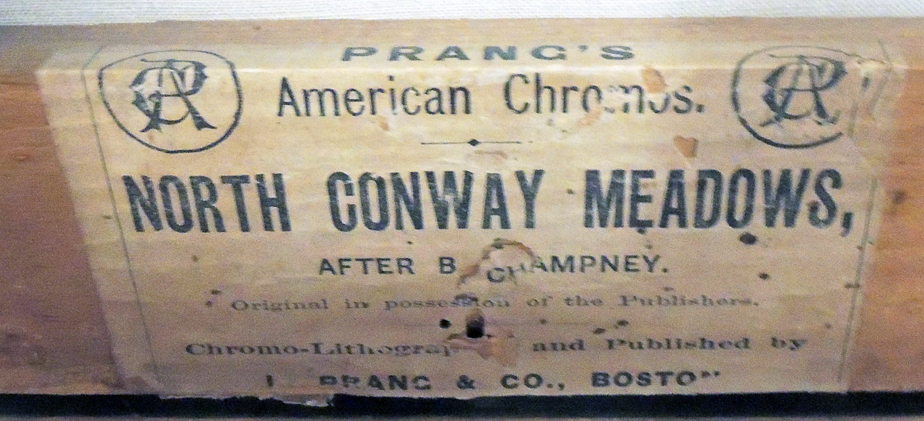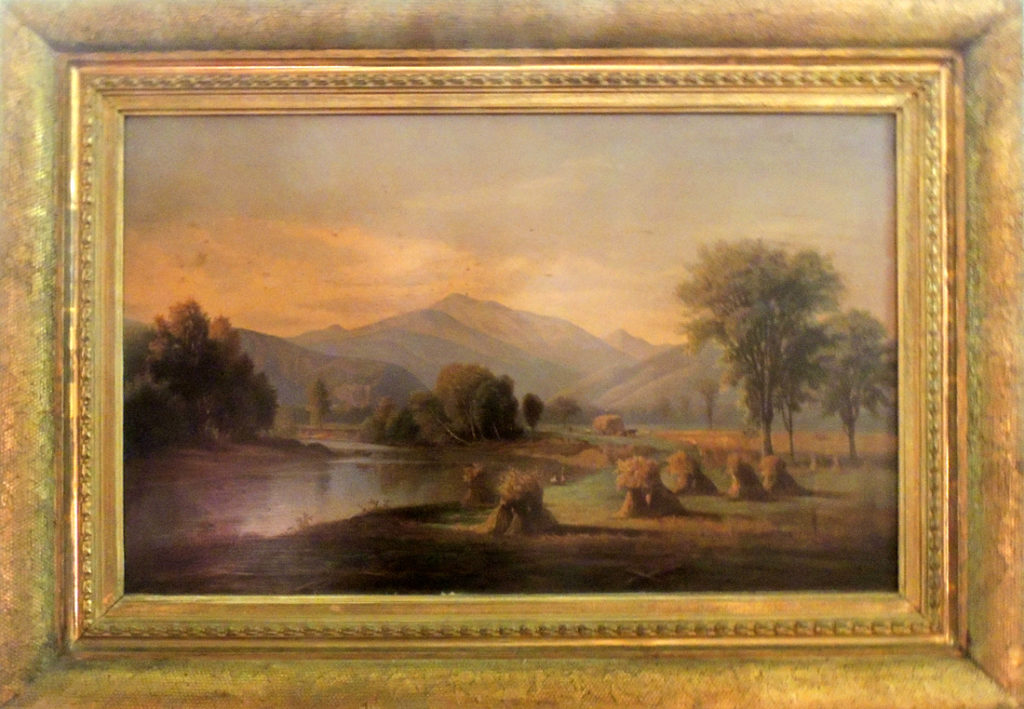 Thanks to the recent donation by Hollie Powers Holt, we are the proud owners of a Louis Prang and Company chromolithograph after Benjamin Champney (1817-1907) entitled North Conway Meadows, 1870. The print is still in its original frame with the Prang stencil identification on the back, exactly as it would have been purchased and hung in the last quarter of the 19th century.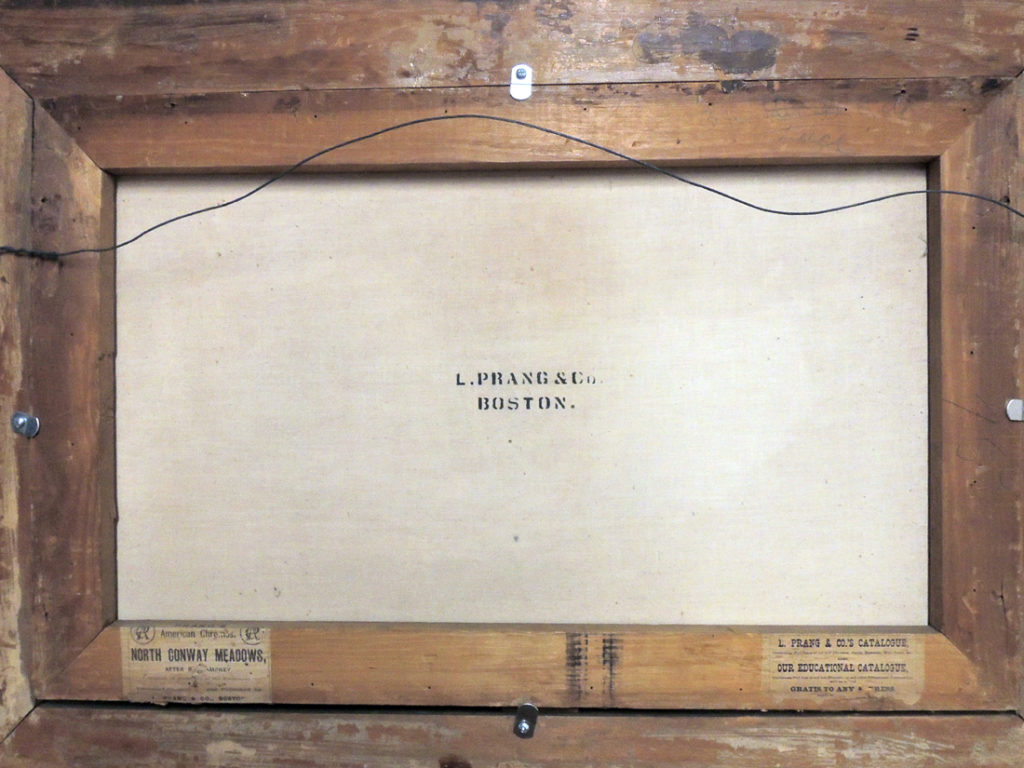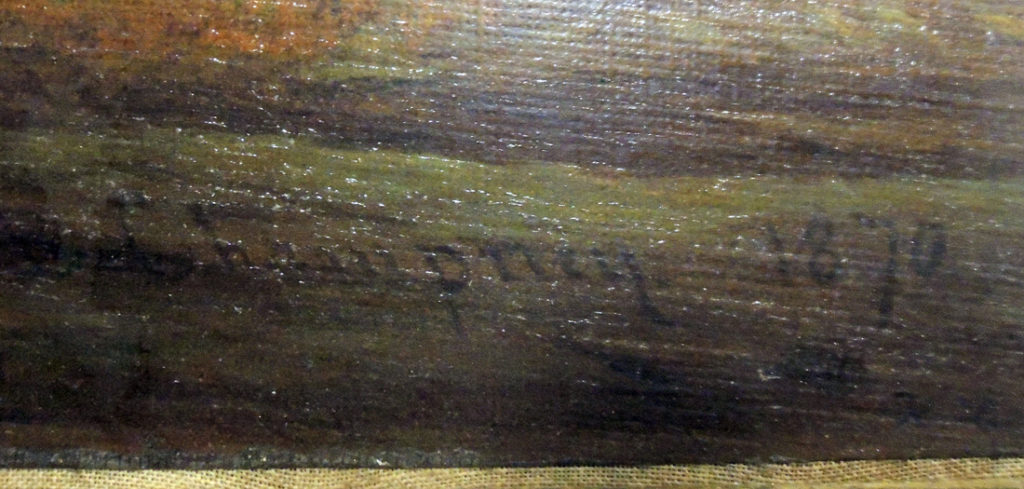 Benjamin Champney's signature and date (1870) can be seen at the bottom right.
This print should not be confused with other similar harvest scenes by Champney. The best place to double check is the hay in the center, which in this view is already on the cart.
Louis Prang Company after Benjamin Champney (1817-1907), North Conway Meadows, ca. 1870. Varnished and framed chromolithograph on canvas. Graphic Arts Collection GAX 2018- in process. Gift of Hollie Holt.

See another: https://graphicarts.princeton.edu/2013/12/20/is-it-a-painting-or-a-print/