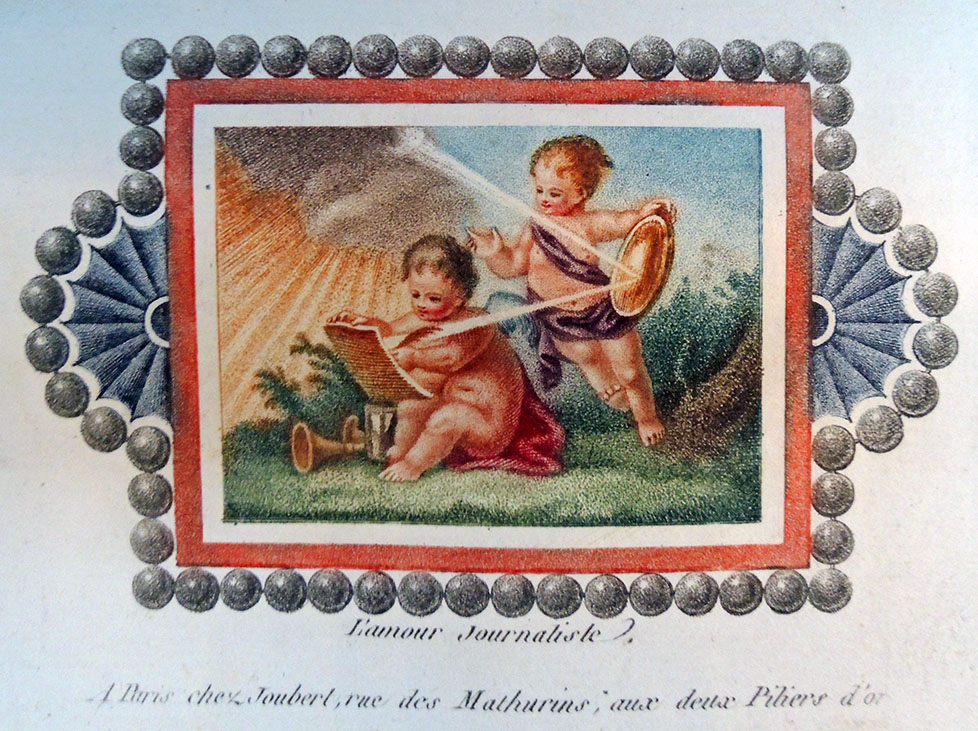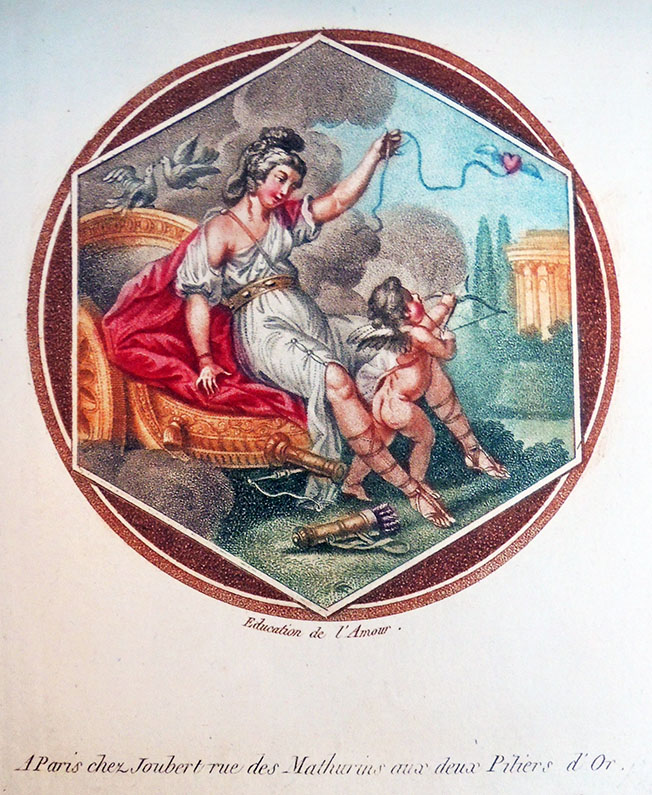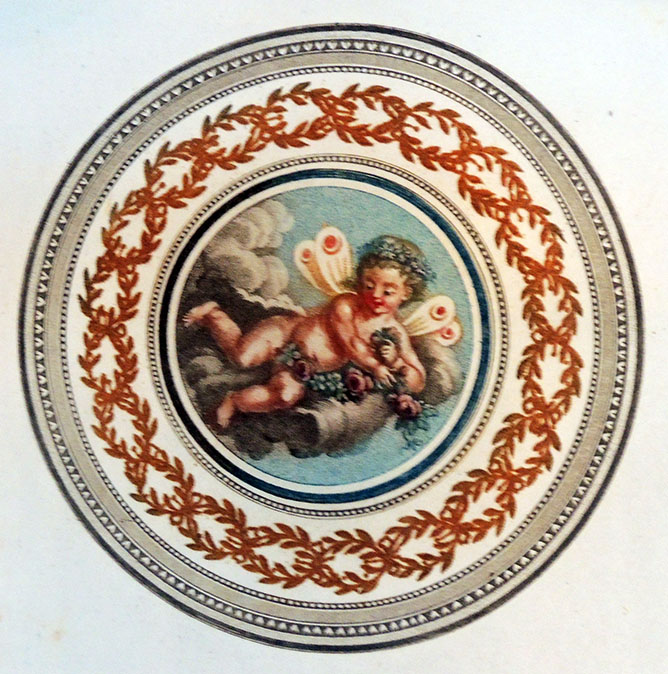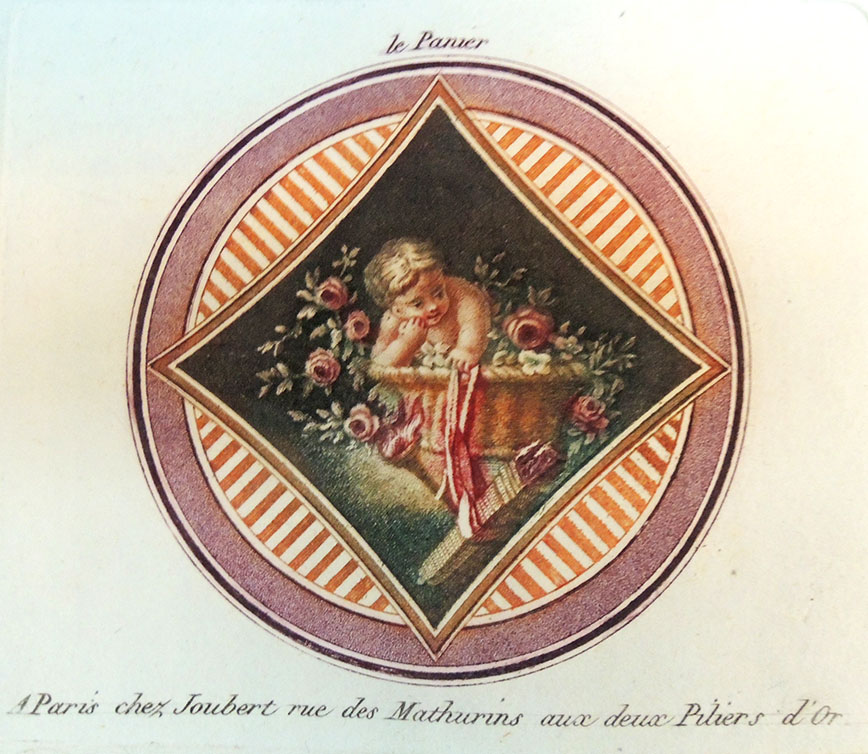 François Etienne Joubert, Medailles (Paris: Joubert, rue des Mathurins, aux deux Piliers d'Or, ca. 1793). 2 vol., 50 engravings. Graphic Arts Collection GAX 2018- in process
New to the Graphic Arts Collection are two volumes with 50 color stipple engravings, 25 of which are by François Etienne Joubert. Possibly a unique collection, one guess is the books were made to show the printer's ability. Many plates highlight classical or allegorical subjects, most in a classical circular frame, featuring putti and angels in pastoral settings.
The British Museum posted a biography for François Étienne Joubert that reads in part:
"Began career as engraver and print publisher in Lyons. In 1787 moved to Paris and bought stock of J F Chéreau; the two worked together for several months, before Joubert took over sole running of business in 1788. Moved to new address c.1795 when Depeuille took over his building.
In 1801 published a four page pamphlet, Définition des mots copie et contrefaction en gravure (reprinted by C Hould, Images of the French Revolution 1989, pp.415-6). In 1821 published 3 vols. Manuel de l'Amateur d'Estampes (being a biographical dictionary of engravers, with notes on their principal plates and current prices, plus introductory essays)." –Marquand Library NE90 .J82