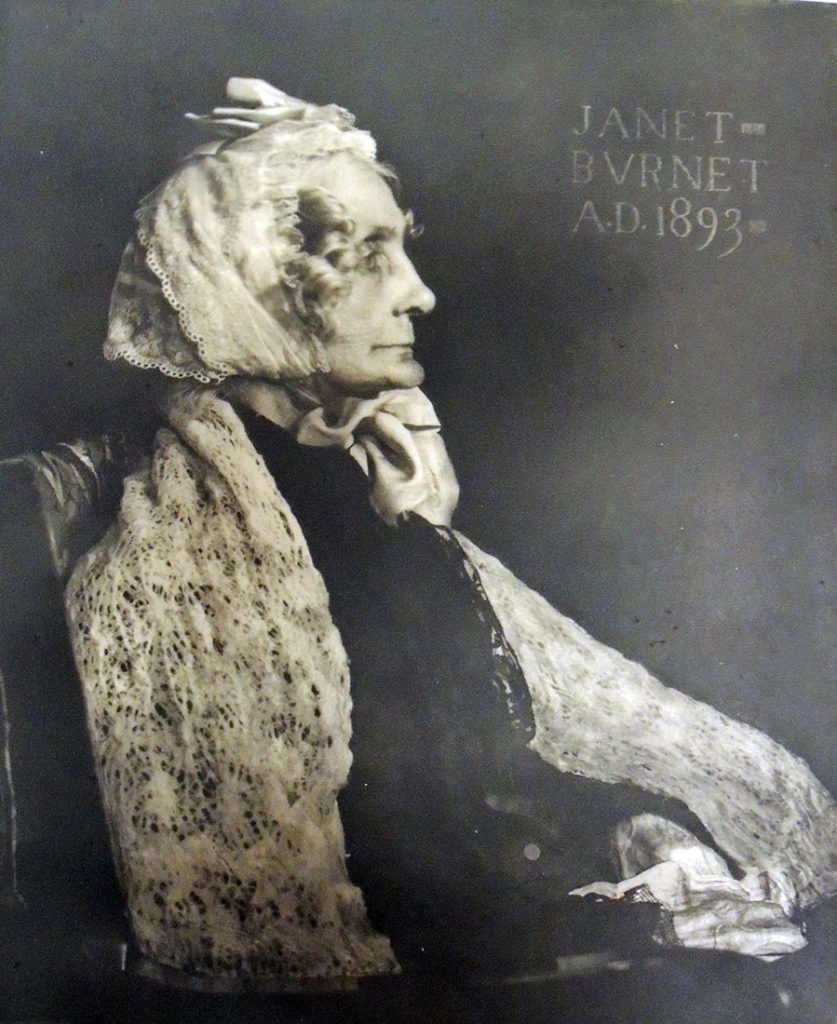 James Craig Annan (1864-1946), Janet Burnet, 1907. Photogravure. Graphic Arts Collection GA2018- in process
The full profile is among the oldest and most enduring forms of portraiture. Ancestors include Egyptian bas-relief figures and Roman coins. During the Renaissance, the stoic profile portrait modeled on antiquities enjoyed a brief vogue and again, in the late 19th-early 20th centuries, artists used the stark profile against a flat background to emphasize form over personality.
As early photographers struggled to place their work in a traditional art historical context, these formal poses were adopted by several ateliers, in particular members of the London Brotherhood of the Linked Ring. The individuality of each paper print, most often finished in photogravure, was emphasized over the individuality of the sitter. One person or another might be substituted in the chair as long as the surface and the texture of the page was unique, and the light and shadows fell on the paper with perfection.
Here are a few others in this tradition.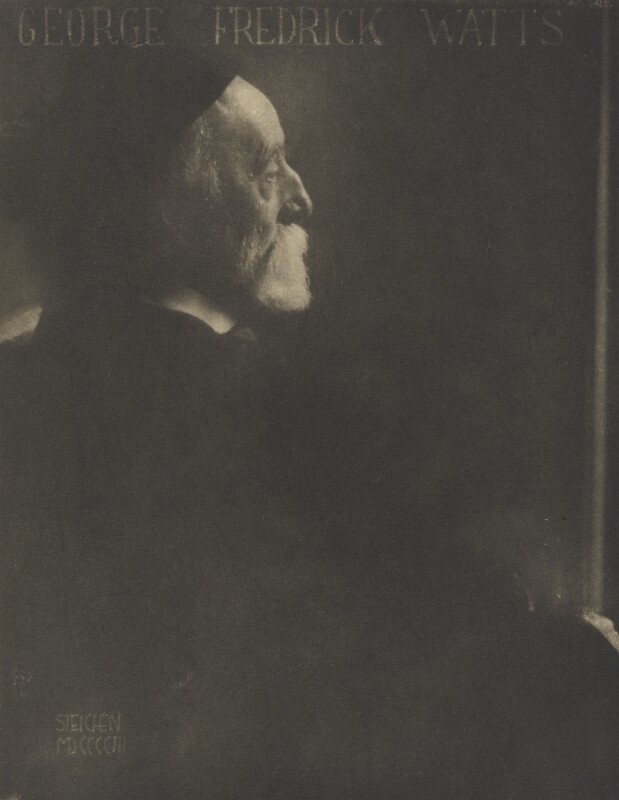 Edward Steichen (1879-1973), George Frederic Watts, 1900. Photogravure. National Portrait Gallery, London.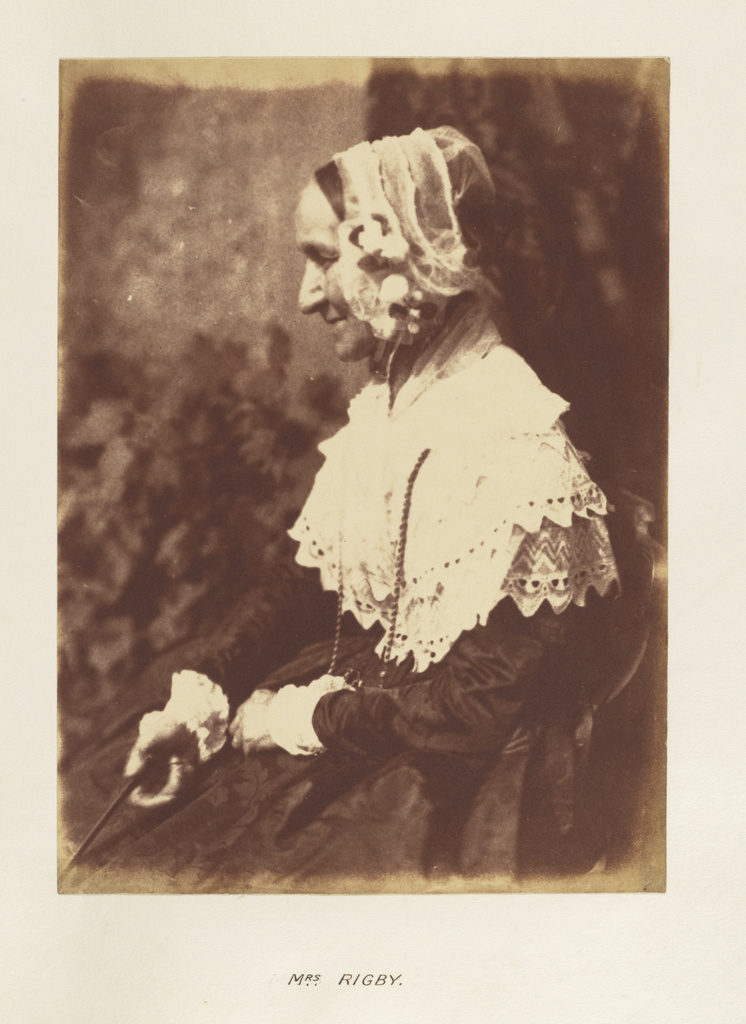 David Octavius Hill (1802–1870) and Robert Adamson (1821–1848), Mrs. Rigby, 1843–47. Salted paper print from paper negative. Getty Museum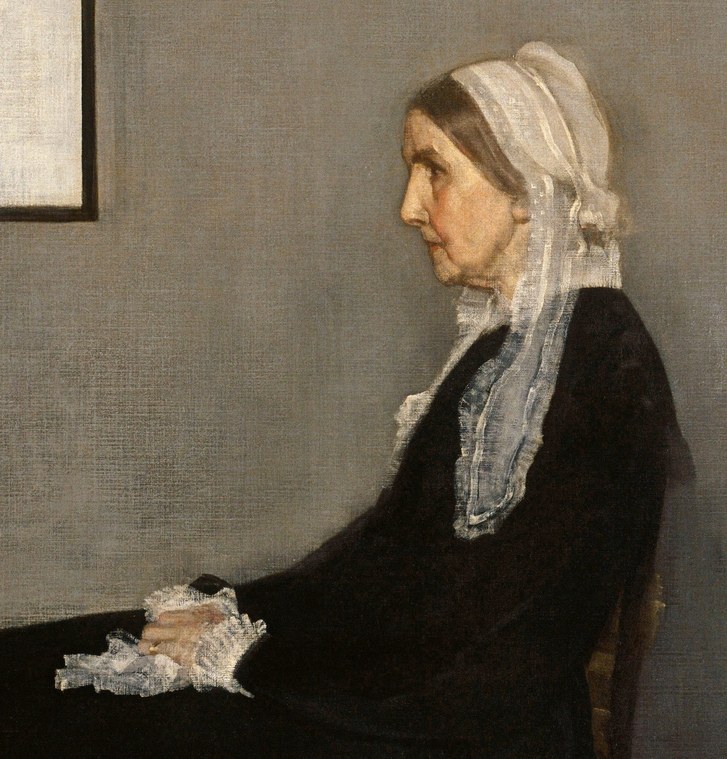 Detail: James Abbott McNeill Whistler, Arrangement in Grey and Black No.1 [Whistler's Mother], 1871. Musée d'Orsay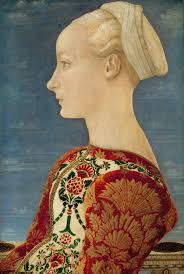 Antonio del Pollaiolo (1429–1498), Profile Portrait of a Young Lady, ca 1465. Gemäldegalerie der Staatlichen Museen zu Berlin